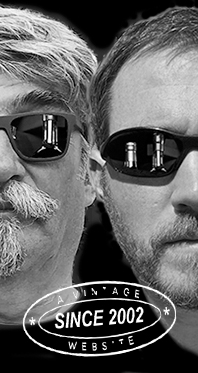 Home
Thousands of tastings,
all the music,
all the rambligs
and all the fun
(hopefully!)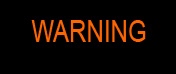 Whiskyfun.com
Guaranteed ad-free
copyright 2002-2022



A word of caution


Let me please remind you that my humble assessments of any spirits are done from the

point of view of a malt whisky enthusiast

who, what's more, is aboslutely not an expert in rum, brandy, tequila, vodka, gin or any other spirits. Thank you – and peace!

Yet another bunch of very lovely armagnacs

Armagnac clearly on the rise at Château Whiskyfun (French branch). Armagnac, when sourced carefully, can be a constant source of joy, with many less cut corners than with malt whisky, if you ask me. Less NAS, PX, STR, less flavouring, less unnecessary branding and marketing stunts… The problem is that there's probably 100 times less armagnac on the market, but still, let's have a good wee bunch...

(picture, duck confit with pommes sarladaises)

Domaine de Martin 2007/2021 (49%, Darroze, Bas-armagnac, Unique Collection)


A very wee Domaine in Hontanx and a combination of baco, ugni blanc, colombard and folle blanche. That's all of them, no? Darroze are very good at offering small domaines as well as larger-batch glories, such as a 50 yo 'Grands Assemblages' that I had found extremely expressive around five years ago (WF 93). Colour: full gold. Nose: oh, meats, patchouli, menthol tobacco, teak oil, propolis, gentian, mezcal, walnut stain, Seville oranges… With such a nose the palate could be an utter wreck. Unless… Mouth: of course not, but boy is it thick and heavy. More resins, chestnut and pine honeys, propolis indeed, very heavy molasses, then some kind of earthy triple-sec, liquorice and caramel, heavy mead… Finish: very long, still thick and heavy, syrupy, piney, honeyed… Comments: most certainly excellent, but I'm finding it a tad tiring because of its extreme, very robust thickness. Even water wouldn't quite work (I've tried). You could almost call this navy armagnac.
SGP:661 - 83 points.

All right, all right, let's try to pull the parachute…

Domaine Séailles 2006/2022 (57.5%, OB for armagnac.de, Ténarèze, cask #100)


From a very tiny estate in Mouchan in the Gers. But naturally, 'pull the parachute', well done. 57.5%, that's most probably higher than the strength of what was running from the wee column… Unless it was batch, I believe you can do batch too in armagnac. Colour: golden amber. Nose: pure fruit creams, syrups, jams and liqueurs. Melons, peaches, quinces, mirabelles, grape, then acacia honey, muscat, Sauternes… With water: oh, rose petals, gewurztraminer, litchis, more quinces, perhaps hibiscus… Mouth (neat): all pleasure, with the same sweet fruits plus touches of liquorice and mild blond tobacco. With water: herbal teas and some cinnamon-like spices chiming in. A little oak/bark too. Finish: rather medium, leafier, with a good feeling of 'the countryside down there'. I agree that's a lousy descriptor. Comments: very good, with proper sweet and leafy rusticity.


SGP:651 - 85 points.

Séailles 20 yo 2000/2021 (54%, Grape of the Art, Ténarèze, cask #19, 195 bottles)


Grape of the Art, love it. This is pure ugni blanc. Colour: bright amber. Nose: you'll find a similar jammy fruitiness, but also more tobacco (Camels) and fudge. A little hash, perhaps. Water is needed to sort this out… With water: bingo, varnish, acetone, peach liqueur, fudge, Demerara sugar, molasses, tyres… One thick baby for sure, but it works. Mouth (neat): rather massive, concentrated, very 'Ténarèze' (as far as this humble aficionado can tell), with some heavy toffee, chocolate, chestnut purée, a little tarry and earthy liquorice… No, let's say that, it IS pretty 'Ténarèze'. With water: moves towards pine, thyme and turpentine. We're rather fans, despite the obvious rustic side. Right, maybe because of the obvious rustic side. Finish: long, a tad smoother, but also more mentholy and chocolatey. Thin mints from the Gers. Comments: high-power Ténarèze, full of rusticity and charm.
SGP:561 - 87 points.

Château Arton 2011/2022 'La Flamme' (50.5%, OB, Haut-armagnac)


Haut-armagnac is not that common. The house Arton seems to be promoting the idea that armagnac is about wine rather than about 'brandy'. They even claim that 'armagnac is not brandy'. We shall not argue, we love both wine and brandy. This is pure ugni blanc. Colour: gold. Nose: aromatic, rather on triple-sec, mint, liquorice and pine needles at first sniffing. Gets then a little more floral (ylang-ylang?) and even on hay and meadow flowers. There is some subtle lightness to this one. Chamomile tea. With water: oh perfect, with some spent motor oil, pistachios and olive-filled focaccia. Really. Mouth (neat): extremely good, at a perfect strength, starting slightly acidic if not a notch acerbic, with some big citrusness (pink grapefruits) and then mints and small herbs and flowers. Half a drop of absinth. With water: careful, water flattens it. Not a good swimmer. Finish: medium, with a bigger leafy side. Comments: please no water in this one! Otherwise, it's perfect. #armagnacisnotbrandy.
SGP:451 - 86 points.

Domaine de Danis 2002/2022 (49.5%, OB, armagnac, pièce #78)


We're in Castelnau d'Auzan this time, and this is pure folle blanche. The domaine is located in a part of the Gers that's bordering the Landes. Should be Bas-armagnac, no? Colour: full gold. Nose: easy in the best sense of that word, certainly lighter than the Ténarèzes that we just tried, and in a way (don't shoot), cognacqy. Peach jam, sultanas, vanilla fudge, wee whiffs of wood smoke, melon liqueur… In short, all nice and rather easy so far. Mouth: super good, easy, fruity, yet firm, with many apples and oranges, apricots, touches of honey, a wee rustic earthiness, and possibly a little grapiness towards the finish (feeling of marc and grappa). Finish: medium, still a tad grappa-y, but that's no bad news at all. Pace! The aftertaste is a tad more woody and resinous, in a perfectly all-right manner. A little coffee in the after-aftertaste. Comments: another excellent drop from the Gers.
SGP:651 - 85 points.

Update: they're actually located in a sandy part of Ténarèze. Thank you Sascha.

Domaine Cutxan 1997/2021 (41.9%, L'Encantada, Bas-armagnac, cask #21, 402 bottles)
100% baco this time. I'm still trying to recover from the Pouy by L'Encantada that we've had a few weeks ago. We're in Cauzabon in the Gers this time, where they have a magnificent old church called 'Eglise de Cutxan'. So we shall expect some pretty spiritual armagnac… Colour: amber. Nose: drat, late-harvest Pinot Gris and honeysuckle. Sometimes you do not need a lot of literature (literature!) to express what you feel about a particular spirit. Mouth: another one that would make you think of a great very old cognac. Peach syrup, mints, noble mushrooms, grilled herbs, quince liqueur, Szechuan pepper, touch of ham, vetiver, wormwood… Well, these scribblings are simple but this armagnac is very complex, if a tad fragile. Needs your time and needs your attention. Finish: medium, with a little coffee liqueur, perhaps. Some grittier peach tea in the aftertaste. I mean peach leaves. Comments: not the big/bold side of armagnac for sure, and time may have taken its toll as they say, but I'm finding this fragility extremely charming.
SGP:651 - 87 points.

Castarède 1984/2020 (40%, OB, Bas-armagnac)
This is obviously old-school armagnac. Proof, they bottled it at 40% vol. Now we've had some awesome folles blanches by the house Castarède, but this might be a little different. Colour: amber. Nose: exactly armagnac as we used to know it. I mean, you wolf down foie gras, then a confit de canard with pommes sarladaises, all that with some good Madiran and Bergerac, and then you have a few glasses of… this. Good, easy, yet complex terroiry armagnac, on mushrooms, coffee and chocolate, prunes, raisins, tiny touches of lees, menthol, and then more earthy and mushroomy smells. Damp, musty old cellar. Mouth: excellent, thick and light, heavy and thin, grapey, wonderfully sour, acetic, raisiny… Notes of gravy, Worcester sauce, English brown sauce… This is truly old-school. Better not imagine what would have happened, had they bottled this at 46% vol. instead of a slightly embarrassing 40%. Finish: medium, meaty, with prunes, currants and umami. Comments: what a spirit! It reminds me of some old Macallans, or of a wonderful Porsche with the smallest engine they were having. Yeah and sob. Seriously, this at 46 or 50% vol. would have made for one of the best brown spirits in the world. Stunning and frustrating.
SGP:462 - 88 points.

Baron de Lustrac 1975 (40%, OB, Bas-armagnac, +/-2020)


I don't know exactly why, this bottle is to be found just everywhere on the Zweb. It seems that it is a brand that's rather geared for export and it also seems that is was particularly big in, ach, err, Russia. Remember our former great friends R.u.s.s.i.a.? Colour: golden amber. Nose: all fruity easiness, stewed apples and peaches, whiffs of pine resin and needles, cherry liqueur, sultanas, more cherries yet… Mouth: the 40% feel, it is a little thin and dry, but the core remains fine, if a little leafy and peely. A good but lightish armagnac, I would say. Ripe apples, peaches and pears. Finish: short, thin, tea-ish. Pass… Coffee in the aftertaste. Comments: certainly a good one, nice to sip after a heavyish meal, but I would say it's lacking substance. Plus, the finish was clearly too dry and drying.
SGP:341 - 77 points.