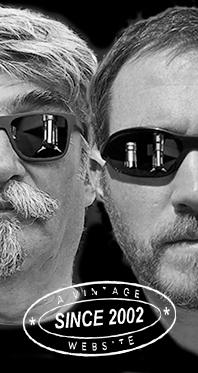 Home
Thousands of tastings,
all the music,
all the rambligs
and all the fun
(hopefully!)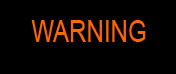 Whiskyfun.com
Guaranteed ad-free
copyright 2002-2020



Twelve young Caol Ila with envy

There's more and more and I've heard no one complaining. Mind you, and unless I'm wrong, CI is #1 on little Whiskyfun, with 650 tasting notes published already. And counting (we'll do this randomly, okay?)…

Port Askaig 12 yo 'Autumn 2020 Edition' (45.8%, Elixir Distillers, Refill bourbon and sherry butts, 9,000 bottles)


Wow 9,000 bottles that's a nice contingent; kudos. Oh and just to make things clear, no one's ever certified that these Port Askaigs were Caol Ilas. Even after a magnum of Pol Roger. Colour: light gold. Nose: seems that they got the cursor right between bourbon and sherry. Lovely coastal, seaweedy arrival with only a wee handful of fermenting raisins thrown in, then mead and whiff of old penny books, muscovado sugar, and chestnut purée. Mouth: very smartly composed, even if it tends to feel a bit like a finishing (a well done one). Grassier raisins, rum, smoked tea, these metallic touches… Finish: medium, leathery, raisiny, leafy, with camphory touches. The aftertaste is a tad metallic and rather peppery. This finish is not the best part. Comments: great nose and a good rounder palate but I'm afraid I was a little less fond of the finish. How do you shunt a finish without using Coca-Cola?


SGP:555 - 84 points.

Caol Ila 8 yo (46%, James Eadie, Small Batch, 912 bottles, 2020)
From three casks, some recharred. Remember recharring is 'the' secret weapon. Colour: white wine. Nose: how do you smoke a panettone? Mouth: equanimously perfect. I had to use that word at least once in a tasting note. Fat peat, honey, salt, pepper, brine, green pepper, grapefruits. Finish: long, perhaps a tad fat and minimalistically cloying. Had to use that one too. Comments: seriously, it's a very good young Caol Ila, even if I like mine a little more 'fresh and coastal' while this one's rather fat. And peat and vanilla do not obligatorily tango well. Recharred oak, remember. But yeah, excellentissimal drop (please scrap those barbaric words – Ed.).


SGP:556 - 85 points.

Caol Ila 9 yo 2011/2020 (52.2%, Chapter 7, cask #160, 285 bottles)


I like what they do at Chapter 7. At least they wouldn't put a manga-y geisha playing the bagpipe while climbing Mount Fuji at dawn amongst knights of the round table, Heidi and her friends, and endangered sub-Saharan mammals. I mean, on the label (l am not looking at you, Whisky Sponge). Colour: light gold. Nose: tense and tight, with oily notes (sunflower) and nice smoked grapefruits and quinces. Having said that, it feels hotter than 52%. With water: cleared. Mouth (neat): exactly what we like so much in young Caol Ila. Crabs and oysters with a dollop of custard and just the right amount of spicy citrus. Have this with sushi? Sure, even if it is a little fatter than others. Make that scallop sushi. With water: Alles in Ordnung. Did you ever notice that great malts will make you speak German? Finish: long, clean, tense, salty, on green grapefruits and grape pips. The aftertaste is a little fattish-like… Comments: extremely good. Cellar this if you can find it.


SGP:567 - 88 points.

Caol Ila 11 yo 2009/2020 (57.4%, Watt Whisky, 303 bottles)


All Watts and no whats with these first bottlings, I mean so far. This should be 'in the trend'. Now, I'll ask again, why a Masai symbol on the label? Or is that Zulu? Having said that I would understand that they would have chosen one of their mottos, remember, 'if you move forward you're dead, if you move backward you're dead, so why move backward?' Colour: light gold. Nose: well-chiselled and crystalline, extremely typical, on seaweed, kippers, lemons, chalk and brine. Very pure. With water: this is pure ocean water mixed with peanut oil. Some kind of vinaigrette, if you like. Mouth (neat): olives and almonds, lemons, oysters, brine… A little chlorine, perhaps. With water: good sweetness (limoncello) and salted almonds plus sage and tarragon. You could really sprinkle some salad with this – and convert quite some carnivores to veganism along the process. Finish: rather long and rather more on brine. Comments: very good, no surprises here. I would like to fly to Campbeltown NOW.


SGP:456 - 88 points.

Good, I'm not keen on wine finishings, that's an understatement, but when I read 'palo cortado' and 'amontillado', my gates open…

Caol Ila 11 yo 2008/2020 (54.1%, James Eadie, 1st fill amontillado finish, cask #356845, 325 bottles)


Remember, amontillado is a fino that became an oloroso. Oh well, more or less that, don't start quibbling… Colour: pale gold. Nose: however they make this, it is brilliant. Green walnuts, sweet mustard, olive cake, seawater, fresh baguette, sourdough, grapefruits, chalk… What else would you need? With water: louder olives and Formula One fumes. We surrender. Mouth (neat): hot but magnificent. Olive oil and kippers, plus some kind of burnt bread and, well, that is all. With water: it is becoming embarassing that all these super-young Caol Ilas would be this good. They make millions of litres, for crying out loud! Which is a little communist to tell you the truth, to each according to his needs! Dear Diageo… Finish: long, with appropriate rubber. Comments: a perfect bone-dry, somewhat fattish young CI. Oh and I need to read Edgar Allan Poe again… Long time…


SGP:366 - 88 points.

Caol Ila 11 yo 2008/2020 (56.5%, James Eadie, first fill Palo Cortado hogshead finish, UK exclusive, cask #354542, 315 bottles)
So, palo cortado, that's more or less similar to amontillado as far as I can tell, but don't take my word, this is not sherryfun, better check Ruben's very excellent sherrynotes. What's sure is that a palo cortado hogshead doesn't exist in real life, it's just a bespoke cask made for whisky, not for sherry. Oh well, we all know about all those shady operations, don't we… Colour: gold. Nose: perfect. Walnuts, peat, mustard, seashells, miso. Transcendent young CI. With water: my grandma's walnut wine; she used to call that Nusswasser. Mouth (neat): I hate it that it's just a young malt similar to billions of other young malts, and just a cheap finishing in wines that no one's drinking anymore (sadly). The fact is, it is still smart and fab. Walnuts, chocolate, coffee, bitter oranges… With water: incredible green walnuts, olives, cardamom, pizza dough and capers. Bites you a wee bit, some like this it seems. Finish: long, green, acrid, pungent, bitter, austere, and excellent. Comments: let's be honest, this is not an easy ooh-ah malt at all, it's rather a fighter. You'll hate this but I would say it is like an old 911.


SGP:376 - 87 points.

Caol Ila 2012/2020 (54.1%, Malts of Scotland, bourbon hogshead, cask #20002, 230 bottles)
Colour: white wine. Nose: this is as pure as possible, extremely lime-y, with oysters and kelp as well as iodine and chalk. Takes no prisoners, as they say. With water: some grist and a few drops of ale, putty, perhaps a touch of rubber, oatcakes, and the smallest feintiness, perhaps. Mouth (neat): terrific young Caol Ila, perhaps a tad rough, otherwise ridden with chalk, crushed seashells, granny smith and salt. Huge and raw. With water: sourdough and brine. Finish: long, raw, natural, salty. Comments: a little minimal but rather wonderful. A Bauhaus whisky.


SGP:356 - 87 points.

Caol Ila 7 yo 2013/2020 (55.2%, Lady of the Glen, PX octave finish, cask #305417)


Whoops, I had missed both the PX part and the octave part. Too late, let's proceed… Colour: gold. Nose: rather on natural rubber, turon and popcorn, custard, masala, juniper berries, caraway and café latte. I could see this being served at Starbucks. "Mr. Ballantines, your frappuxila is ready!" With water: cappuccino and café latte, Nescafé, more cappuccino, some ginger and some green pepper. A touch of jasmine tea. Mouth (neat): big extractiveness, with massive spices (cardamom and juniper plus really a lot of nutmeg). Sweet Vishnu! With water: the distillate having a few things to say. Green lemons and some seawater, plus a tiny touch of wasabi. Finish: very long, very spicy, with a lemony signature. Some horseradish and green oak extracts. Comments: quite a beast. Very intriguing and somewhat challenging, I know quite a few friends who literally adore this style, but they are rather younger than yours truly. A matter of generation, perhaps… Good fun nonetheless, and after all they have produced 9,900 bottles (a limited edition elsewhere).


SGP:477 - 83 points.

Good, a purer youngster please and we'll be done.

Caol Ila 9 yo 2009/2020 (57.9%, Artful Dodger Whisky Collective, bourbon hogshead, cask #319291)


I know the numbers don't quite add-up but who cares?

*

Colour: pale white wine. Nose: mercurochrome and lime juice at first, also a little acetone, before it would get a little gentler, on the trademark oysters, fresh bark, fresh almonds, and some kind of rhubarb pie (without meringue this time). With water: chalk, dough and weissen beer. Mouth (neat): zing! Very good, sharp and blade-y, with a good few glasses of sauvignon blanc, gooseberry juice, and just more lime. Also oysters and mercurochrome, naturally. With water: even at +/-43% it would still cut you in halves, ala Lucy Liu in Kill Bill. So, careful. Finish: long and extremely sharp, acidic, mineral and lemony. Comments: this, on big fat oysters, but be careful this could wear down your teeth.

SGP:376 - 88 points. *Update:

this was actually bottled in 2019 and remeased in 2020

Good, a very, very last one and we'll be done

Caol Ila 11 yo 2008/2020 (57.1%, The Single Cask, Merry Christmas, cask #318694, 233 bottles)


A Christmas bottle, how very charming and delicate! Colour: white wine. Nose: we're rather closer to the officials this time again, with more (very relative) lightness and fruitiness, green pears and apples, also the expected and rather perfect brine and oysters, lime, samphire, a touch of basil… Oh well this is extremely lovely for sure. With water: wet dogs and raw wool! We've told you many times already, dogs, we're totally sorry and eternally indebted to you. Mouth: earth and roots! Gentian spirit sprinkled over oysters and lemons, that sure is a winning combo – and surely a thing that proper chefs should try to make after Covid. Superb. With water: just pristine young Caol Ila, just slightly hottish but after all, it's not even twelve. Finish: long and just perfect. Salt, lemon, seashells, smoke, kippers, and one tiny olive. Olives always win. Comments: bordering perfection. Perhaps only one more year of maturation would have propelled it to 90. Anyway, love restless this wee Christmas malt, thank you very much.


SGP:467 - 89 points.

No, wait, there's another one!

Caol Ila 11 yo 2008/2020 'Super Bottle' (56.5%, Whiskay, The Netherlands, cask #14, 348 bottles)


A strange story about being thirsty, done for Jhen Chang Wine & Spirits Shop, Whisky Gallery, Spirits Salon and Whiskay. I'm not dead sure I'm getting just everything here, but I do kind of know about Caol Ila (ha-ha), so let us proceed if you please… Colour: white wine. Nose: that this is similar to the 'Single Cask' is an understatement. Let's say this very one is a little more petroly, perhaps. Some old tarry ropes too. No quibbling… With water: crushed chalk in abundance. Mouth (neat): just one hundred percent perfect. Some rough edges again, but there, that was to be expected. Lemons, gasoline, oysters, roots. With water: so very good. More extreme sauvignon blanc from the best parts of Pouilly-Fumé or Sancerre. Finish: long, very briny and limey. Comments: these bottles will reach the 90 mark and possibly way beyond after five to ten years of cellaring. Wet cellars are best but they'll wreck the labels, so your call. Cling film up to the necks but not over the caps might be a solution. There, de nada. A super bottle indeed.


SGP:367 - 89 points.

Hold on, perhaps a light wee pre-Brexit, farewell digestif? The French way?

Caol Ila 5 yo (46%, Hunter Laing for Fortnum & Mason, 20cl, +/-2019)
Fortnum & Mason? Remember? I used to love the place, but with both Brexit and Covid, I would say this kind of place is about to be down in a couple of shakes. Adios Fortnum & Mason, it's been nice but I'm afraid you've gotten a bit unnecessary and irrelevant to us. Now as an au-revoir and with wet eyes … (this bottle bought in London a good few months ago…) Colour: white wine. Nose: brine, seawater, green tea, lemon juice, and repeat. Brine, seawater… Mouth: very good and pretty simple. Oysters, granny smith, lime, chalk, mercurochrome, parsnips (for the rooty, earthy side). Finish: medium, a little more medicinal. More mercurochrome. Comments: very good, even excellent. A 5 that rather feels like a 10, but I'm sure that's rather down to Hunter Laing than to… Hold on, what was the name of that old grocery store again?


SGP:456 - 86 points.