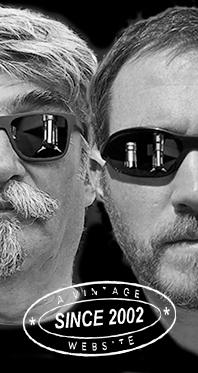 Home
Thousands of tastings,
all the music,
all the rambligs
and all the fun
(hopefully!)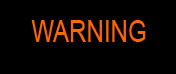 Whiskyfun.com
Guaranteed ad-free
copyright 2002-2021



A Bag of Blended Malts by CB

That would be Compass Box.

Compass Box 'Orchard House' (46%, Compass Box, blended malt, 2021)


Some Benrinnes-Linkwood-and-Clynelish-driven juice (the Elixir folks would approve), that should be westerly fruity indeed. Colour: straw. Nose: a fruity malt with a stronger backbone than usual (flints, wax, tiny touches of smoke), with apples, gooseberries, green pears, plums and just a touch of pre-Brexit Middle-European eau-de-vie (Zwetschke and compadres). Mouth: it is coherent, even tarter now, very fruity, a little 'green' indeed, with granny smith, kiwi, apples, greengages… You wouldn't claim you do detect the individual components, but I believe we've tried some Benrinnes, some Linkwoods or some (young) Clynelishes that were like this. That is to say very good. Finish: medium, fruity, with a grassier coating, as usual. Maltier aftertaste. Comments: not a fruit bomb, but indeed you would imagine you're wandering throughout an orchard after a good summer rain (as the sun came).


SGP:551 - 86 points.

Compass Box 'Fortitude' (52.5%, La Maison du Whisky, blended Scotch, Artist #11, Pentalogy, 1074 bottles, 2021)


A brand new, well, first, an independently bottled independent blended Scotch whisky. Indeed, it is not a malt, my mistake. Colour: white wine. Nose: very smoky, and I cannot not think of those older White Horses or even Mackie's Malt-Mill-fuelled blends. You would almost believe the blender here has been trying to replicate that ancient style. I'm happy to report that he rather succeeded, as this is pretty sooty, with some coal, smoked meats, creosote, kippers, then a little curry and old flowers in a vase, mustard, dry Madeira… With water: smoked salmon, carbon paper, pencil eraser and mercurochrome. Mouth (neat): really, an old White Horse! The grains don't feel too much I have to say. Citrons, angelica, bitters, mustard, liquorice wood, pine resin… With water: even more on a good old old-school smoky blend. B.r.a.v.o. Finish: medium, even sootier, a wee tad metallic… Exactly like an old smoky blend indeed (belabouring my point, I know). Comments: I'll dare asking, isn't there some Lagavulin in there? Oh and would it be possible to relaunch some kinds of Kork'N'Seal caps while being at it?
SGP:454 - 88 points.

Compass Box 'Confidence' (55.3%, La Maison du Whisky, blended Scotch, Artist #11, Pentalogy, 966 bottles, 2021)


Another blended scotch. Perhaps did they manage to carbon-copy those old Sandy Macnabs this time? Colour: straw. Nose: a little more in the style of the Orchard House, but still sootier and waxier, so closer to, err, Clynelish. I believe no one's ever going to complain. Nice whiffs of damp earth, mushrooms… With water: some linseed oil, plasticine, teak oil, even castor oil (perhaps)… Mouth (neat): there's a spirity hotness on the palate, a feeling of coffee liqueur and crazy Frappuccino (apologies)… Not a huge fan this time, let's seek the help of H2O. With water: rather better but I do seem to feel a thinness in the middle, perhaps from some grain. Starbucks' own whisky. Finish: same. Sweet, almost bonbony here and there. Comments: I thought the nose was absolutely wonderful, but I may have had to rather try this one before the Fortitude.
SGP:541 - 82 points.

Compass Box 'Wonder' (52.4%, La Maison du Whisky, blended Scotch, Artist #11, Pentalogy, 384 bottles, 2021)
Colour: copper amber. Nose: oh! A coastal waxiness, smoked and chalked. A little old-school once again, and just totally superb at this point. Oysters, pipe tobacco, engine oil, kelp, beeswax, chalk… It is all perfect. With water: broths, fermented sauces, amontillados, game… Mouth (neat): overdrive engaged and no grains in sight. Citron and grapefruit liqueurs, olives, oysters and clams, black earth, cigar tobacco, a little fermented soy sauce… With water: please call the Anti-Blend-o-porn Brigade (indeed, a first). Finish: long yet fresh and almost refreshing. Tiny herbs chiming in, and aniseed, fennel, caraway… Bitterer black tea in the aftertaste, as often. Comments: very traditional Compass Box, whose main formula, as I was understanding it, used to be "great + great = best". The name 'Wonder' was not usurped here, it is a luminous 'blend'.
SGP:563 - 91 points.

I'll be super-hard to go on after that one, so perhaps one more and that'll be it…

Compass Box 'Ethereal' (49%, for La Maison du Whisky's 65th Anniversary, blended malt, 2430 bottles, 2021)


Younger malt 17 and older malt 26 yo. In Scotch you'd say this is a 17, in brandy a 20.5 ((17+26)/2), and in rum a 41 years old (17+26). Joking – quite. Colour: straw. Nose: classic Compass Box, really, fresh and coastal. Lemons, limes, seawater, oysters, vanilla, sunflower oil, camphor. I know this is a new bottling but I do have the impression that I've tried this before, and several times. Lemon tarte with meringue, sprinkled with peated whisky and a little mezcal. Mouth: rather on tart and bitterish fruits for starters, then on seawater, just lemons, kippers, cough syrup, more mezcal, olive oil, a little tar, smoked fish and a touch of high-concentration manuka honey. Finish: when smoky bitterness is an asset. Fernet Branca, Underberg, a feeling of slate, oysters, bitter oranges, manzanilla… Comments: let's forget that this is 'just a blend' and do it justice. The 49% vol. work really well, won't they become the new 46?
SGP:565 - 90 points.

I'm ueberglad to notice that Compass Box are in full form; and that they still manage to source great juices. By the way, I would suppose that when you're using a component ex-blending stock that had been sold to brokers or blenders as a 'blend' while it was single malt, just to disallow the use of the original brand name, your own blended malt will become a blended Scotch.