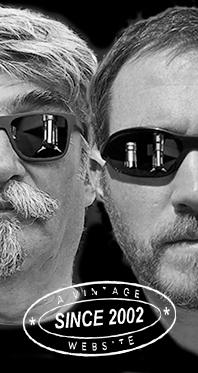 Home
Thousands of tastings,
all the music,
all the rambligs
and all the fun
(hopefully!)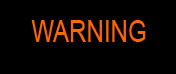 Whiskyfun.com
Guaranteed ad-free
copyright 2002-2021



A bunch of Bastards and Blends

The only thing I could tell you is that I don't quite know what to tell you about these babies since the makers would keep quiet anyway. Now if the game consists in selling the same juices for half the price, not sure anyone should complain…

Blended Malt 19 yo 2001/2020 (45.8%, The Whisky Agency 'Keep Going', sherry butt, 389 bottles)
Blended malts entirely matured in a single cask are always my favourites. Ha. Colour: amber. Nose: classic sherry indeed, with prunes, raisins, chocolate, café latte and perhaps Mars bars. Not deep-fried though, even if this is Scotch. Wee whiffs of mint and tar, thin mints, armagnac… We're reminded of some 'stuff' some are making in Ballindalloch. Mouth: rather light-bodied but really full of raisins, marmalade and chocolate. A drop of Guinness and a wee bit of cured ham. Fruitcake and a drop of espresso coffee. Finish: medium, sherried. More raisins and chocolate, with a sweetness that also reminds us of brandy de Jerez. Comments: not much to add, this is indeed very classic and pretty good. A tad gentle-ish.


SGP:641 - 85 points.

Blended Malt 18 yo 2001/2020 (46%, Les Grands Alambics, sherry butt)
This is a crane, is it not? They're amazing when they take a rest near your house during their migration. Colour: amber. Nose: extremely close to the TWA, perhaps a tad more on menthol and camphor. But indeed, extremely close. Perhaps a little more fudge and toffee as well, and fewer raisins? Perhaps not… Mouth: same whisky this time, they're virtually undistinguishable to this humble taster. Finish: same. Comments: I could tell you more about cranes, especially about the noises they make hen there are hundreds of them squatting the lawn. It's well a crane, right?


SGP:641 – 85 points.

Equilibrium 10 yo (52%, WhiskySponge, single malt, 2021)


This is supposed to be 'a balance of sherry and peat' while it is a single malt, or rather a 'single blended malt', should that category ever exist. It is Edradour plus Ballechin. Not sure the owners of the Distillery (well, distilleries now) have ever done this under their own flag, but it could indeed be a brainwave. Imagine, Old Clynelish plus Brora… I believe Springbank plus Longrow has been done several times already, undercover. Colour: dark amber. Nose: dried meats, engine oil and a drop of Irn Bru, the signature is matching the blurb! Bresaola, beef jerky, I would even dare adding haggis to the list, tiger balm, lorryloads of chocolate… What's rather troubling is that it would then get very tropical, which comes totally unexpected. Blood oranges and something metallic. With water: cool, on metal polish, umami, Parma ham, moussaka… Mouth (neat): readymade coffee-schnapps. It's a rather heavy beast, very meaty, sooty, with some juniper, Schinkenhäger-style. A lot of pipe tobacco too, artichoke liqueur, smoky bitters… With water: artisanal chocolate with great pepper and some salty, petroly smoke. Finish: very long. Old tools, chocolate, acidic coffee, bitter oranges, rather a lot of pepper, English mint sauce… Comments: I'm sure post-Covid urban mixologists will love this. it would be cool to also try the same combo with refill bourbon rather than heavy sherry. Anyway, I find this extremely fun and smart – if a tad, cough, robust.


SGP:576 - 89 points.

Yeah for some action and something different in Scotch whisky. Not like 'we believe in innovation, we're about to launch a PX finish!' But let's move on…

Secret Speyside 32 yo 1988/2021 (55.3%, Le Gus't, blended malt, sherry butt, cask #50, 609 bottles)


A little bird told that this could be either Ard***, or Mac*****. Colour: deep gold. Nose: it is not Ard***. Now, not all of these casks that I could already try have been out of this wee world, but you cannot do more classic well-aged sherry than this. Huge loads of toffee, coffee fudge, cherries in kirsch, roasted pecans, Corinthian currants, humidor, prunes, toasted brioche, a bit of butterscotch, coffee liqueur… In truth this is exactly the style of the old official 30, only with a little less citrus, and a little more toffee. With water: oh, moss, fern, leaves, tobacco and mushrooms, that's the kind of development we crave. Mouth (neat): intense, rich, with excellent caramel, a creamy mouth feel, some chestnut honey (my favourite), more cherries in kirsch, old bachelor's jam (remember what that is?), marmalade, pepper and cinnamon, touch of clove… With water: impeccable. Flawless old Speysider in the style of the best old Glen Grants or Longmorns by G&M, or indeed Mac*****. Finish: rather long, rather on orangey and coffeeish flavours. Which just always works. Comments: buy an old crystal decanter from eBay, transfer this juice, and indulge like a billionaire (the Lambo's not necessary).


SGP:662 - 92 points.

As a rule, you may consider that these vintages, at this moment and when labelled as blended malts from Speyside and not as single malts, would probably be Edington stock, so Macallan. Good, 99.99999% Macallan. Prove me wrong!

Secret Speyside 31 yo 1989/2021 (40.8%, Asta Morris Heritage, bourbon hogshead, cask #AM153, 144 bottles)
A single malt, not a blended one. Colour: light gold. Nose: completely different, this is a whole fruit salad and three names are crossing my mind, Tomatin, Benriach and Glenrothes. I'm sure I'm totally wrong, but there. Apples, papayas, mangos, bananas, touch of soft varnish, Juicy Fruit… This is softer than 'M', even than ex-hogshead 'M'. Indeed, a playful fruit salad. Mouth: it's barley juice plus indeed, a fruit salad and some acacia honey. We've known many Benriachs from 'the first wave' that were rather like this, including much earlier vintages, on the other hand this has a little more straight malt and biscuits. Yeah go play the guessing game, there are around fifty b****y distilleries in b****y Speyside! (S., please calm down…) Finish: not even short at less than 41% vol. Comments: extremely seductive fruit juice, but with a lot of elegance. Now a word of caution, it is extremely drinkable and you could even think of quenching any thirsts with it this summer. Don't.


SGP:741 - 90 points.

Secret Speyside 26 yo 1994/2020 (54.2%, Les Grands Alambics, puncheon)


A carrion crow? This is a single malt too. Colour: gold. Nose: this one's earthier, drier, with roasted nuts and some thyme, cocoa, coffee beans (when you open a new pack), stout, malt, cigars, beef stock… Well in the style of that family-owned distillery. Na, no guessing game… With water: lovely sour grains, beers, ales, pu-her tea, earth, chocolate… Mouth (neat): very good, dry, with some bitterness and a lot of burn bread, black chocolate, liquorice, bitter oranges, marmalade, Russian tea, a little salt… With water: grassy and malty, bitter, roasted… The sherry was dry but I've never noticed that puncheons were drier than butts. That wouldn't make any sense, what do you think? Finish: long, on a lot of bitter chocolate. Comments: the lighter colour suggested a lighter malt. That's a rule that almost never works. I'm rather a fan of this neat little brute.


SGP:361 - 88 points.

A last one, this time from the old boxes…

Speyside 19 yo 1990/2009 'House Malt ' (53.2%, The Whisky Agency, bourbon, 180 bottles)


It used to be said, at that time (the good old times of glossy paper), that these parcels were Balvenie. Naturally, twelve years later, memories have faded away and there is a statute of limitations. So, Balvenie. Colour: full gold. Nose: very typically Balvenie indeed. Vanilla and ripe mirabelles, quince jelly and pie, soft honey (acacia) and a handful of fresh barley. A little grapefruit as well, and a feeling of lighter chardonnay. Petit Chablis from a good maker's. With water: wee touches of metal polish and ointments, vegetable bouillon, then more plums and yellow fruits, preserved and as jams. Mouth (neat): I mean, you couldn't quite miss Balvenie. More mirabelles and apricots, quinces, golden cereals, vanilla, gueuze… With water: same, with a little more citrus, zests, and beer indeed. More gueuze. Finish: long, very barley-y. Comments: a little OBE appearing but it is a top drop. Balvenie were pioneers of bourbon-led Speyside, were they not?


SGP:551 - 87 points.

Abrachan 4 yo 'Triple Barrel' (42%, Clydesdale Scotch Whisky Co. for LIDL, blended malt, +/-2020)
I like it that they would state the age, albeit in small letters and on the back label, and add that it contains 'ordinary caramel' (caramel ordinaire). Friends who tried it claim that 'it's not too bad given the price', which was probably the conclusion they have been aiming for in the first place. Colour: gold. Nose: caramel indeed, some marmalade, tea, a little dusty wood, more black tea, molasses… Indeed, 'not too bad'. Mouth: caramel and molasses again, slightly vulgar, but black cherries and tea make it drinkable and even kind of pleasant. Finish: short and a tad drying and bitter. Comments: in this very case, solid doses of caramel clearly play a rather large part in the construction of the palate. My friend said the price was 16€. It's not too bad given the price.
SGP:341 – 73 points.