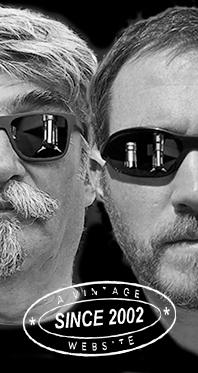 Home
Thousands of tastings,
all the music,
all the rambligs
and all the fun
(hopefully!)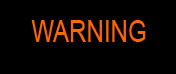 Whiskyfun.com
Guaranteed ad-free
copyright 2002-2021



A new wee bag of Springbank including my, cough, 17,000th whisky

We've said we'd try Springbank, the whisky from that other planet that is Campbeltown, at least once a month. Of course Hazelburn counts.



The great 3-cylinder engine, 2004 ->



Springbank 12 yo 'Cask Strength' (55.4%, OB, batch #22, 2021)


This is 50% sherry and 50% bourbon. I would have preferred 50% bourbon and 50% refill hogshead, but there, not my business… Colour: light gold. Nose: probably not the dirtiest young Springbank ever, but I do find it very porridge-y, full of sourdough, soot, concrete, beach pebbles and with these typical notes of 'new electronics'. Tends to become pretty medicinal too (bandages), but it hasn't quite got these very mineral notes that were to be found in earlier batches. No raisins this far, hurray. With water: raw wool and wet dogs. We are sorry, dogs! Damp chalk too. Mouth (neat): pure lime juice with some salt and some blood oranges, then drops of orange liqueur. Perhaps a little simple but what it does it does good. With water: more pepper, greens, and sour fruits, cherries, fermenting raisins… Finish: rather long, a tad rounder, with some muscovado sugar. Raisins indeed in the aftertaste. Comments: very good, as expected. The problem is that I had a shot of the 10 only yesterday and found it rather vastly superior. Bur let's not exaggerate, this 12 is still a rather mighty dram.


SGP:452 - 84 points.

Springbank 12 yo 1997/2010 (57.1%, OB, private, Ian's Artisan Dram, 1st fill sherry butt, cask #315, 233 bottles)
Colour: gold. Nose: soot and Demerara sugar, marrow soup and quenelles, lamb, then burning pinecones and rather a lot of metal polish, 'good' sulphur, old copper coins, old kettle, old stove… Oh so very old Springbank. With water: rotting fruits, game, hoisin sauce, coal… All very brilliant! Mouth (neat): love these dirty old sherried Springbanks. Eating metal polish straight from the tube, bitter oranges, sucking pipe tobacco (you should not do that, it's toxic), more marrow, this feeling of coal-smoked raisins… With water: umami sauce, glutamate, chestnut purée, rancio, sweeter gravy… One could pour this over hamburgers, really. Finish: long, sooty and yet sweeter, with more raisins? Smoked raisins, of course. Cough syrup in the aftertaste. Comments: a great bottle that starts to benefit from OBE, if you ask me. 91 on ten years' time.
SGP:463 - 90 points.

Springbank 25 yo (46%, OB, 1400 bottles, 2021)


Some rum wood in there. Oh hell, why not. Colour: light amber. Nose: it is as if you would feel the rum, and as if it had been ex-Jamaica, really. In that case, we're all for these notes of olives, peppermint, tiger balm, liquorice wood, wood earth (fern), moist Cuban cigars, cured ham, old-style embrocations and balms… Oh, and that old pack of untipped Camels, circa 1975. Funny how memory works, is it not. Mouth: grand whisky, extremely punchy at 46% vol., very complex, with a good amount of coffee and chocolate, then rum indeed, salted caramel, umami, bouillons, savoury mixes, Maggi, drop of chilli sauce (perhaps Harissa?), fermentary sauce, peppered oranges… Well it is all a little untidy and shambolic, but that's precisely what we enjoy in these creative drops. And there, those large capers they have in Sicilia… And honeydew. Finish: long, drier, saltier yet. Imagine someone would have added salt to a fine Assam, or something like that… Comments: shambles that we love. Forgot to mention black and green olives on the palate.


SGP:462 - 91 points.

Springbank 1996/2020 (47.3%, OB, private, for Bar Sugar Hill Arnhem, fresh sherry hogshead, cask #108, 36 bottles)


From a private cask that's been shared. They share many things in the Netherlands, especially gouda, lakrits, spliffs, and whisky casks. Colour: amber. Nose: exactly sherried Springbank as it should be, if I may. Wonderful crude cocoa and black teas, all kinds of mints and liquorices, meats and marrows, cured ham, Swiss cheese, old rancio, artichoke liqueur, dates filled with marzipan, stouts, soy sauce… It's all pretty mad and just wonderful. Mouth: huge, almost aggressive at just 47%, peppery, Campari-y (apologies), going on with a lot of marmalade, chillies, liquorices, a little tarragon, aniseed, pastis, tar liqueur… A very mad mixologist could have created this using many old liqueurs and cordials. And mead. Crazy whisky. Finish: long, stunningly herbal and shock-full of salted liquorice, with a little venison sauce in the aftertaste. Cranberries. Comments: no wonder some friends in Holland would have selected this, het is erg lekker!


SGP:562 - 91 points.

1996… Great vintage at many places!

| | |
| --- | --- |
| Now if you please, let's try my personal 17,000th whisky here on little WF! Our 16,000th last year had been the first Dornoch, but this time it's going to be a Springbank, as some friends on FB had rather smartly guessed. No, 17K that isn't that much, I needed almost 20 years to get there and professional sommeliers would tend to try at least ten times those amounts. | |

Springbank 17 yo 1996/2014 (53.3%, OB for Taiwan, fresh sherry, cask #582, 534 bottles)


Some of these bottles really flew under our radars here in Europe. Colour: light amber. Nose: totally on Demerara sugar and rhum agricole of good age, plus a few drops of Hampden or Worthy Park. Well, that's what happened first, before more savoury, Springbanky, faintly sulphury notes started to come out, with some plasticine, a little diesel oil, pencil eraser, Maggi… It's all very lovely indeed. With water: creosote, saltpetre, ashes, samphires, Worcester sauce… and stuff like that. Mouth (neat): how great is this? Fab mineral, smoky, salty, tobacco-y, walnutty and chestnutty notes just everywhere, with these touches of sulphur that work so well in Springbank, while they would only also work in, say Mortlach and Ben Nevis. See what I mean? With water: salt, cigars, cocoa, acidic coffee, nuts, tar, resins, very old riesling… Finish: long, tighter, almost lemony. Lemongrass, tobacco, brine, smoke, Madeira, mustard sauce… Comments: wow, this one was right up my alley. Wait, it's almost as if they had added a little Longrow to the cask, no?
SGP:473 - 91 points.

We do keep flying high, do we not…

Springbank 1980/1988 (50%, Duthie for Samaroli, 20th Anniversary, fino sherry, 540 bottles)


I've never written any formal tasting note for this one, but I've drunk some and I remember it was a little controversial. Now's the time; after all we're only around 33 years late… Colour: gold. Nose: whooh, lovage! Always loved lovage. Also malt extracts, manzanilla (right, fino), mustard, green walnuts, vin jaune, curry, mustard again, a drop of mezcal, then olives, plasticine, waxes… Boy do I love this pretty vertical profile! With water: dry, chalky, sooty. Nosing some dry spice combo, allspice, concrete, plaster… Mouth (neat): smoked lemons, limoncello, pine liqueur, with a sudden drop around the middle, quite unexpected. Ah, now I remember… With water: a sweeter side, Sylvaner, liquorice allsorts… Not quite on the same level as on the nose, but no complains, it's a great drop. Finish: typical salty/meaty/lemony combo, it would almost take off again. Touch-down whisky. Comments: stunning nose, great arrival on the palate, more pedestrian middle, superb finish… hold on, I'm just realising that this baby was only 8 when dear Silvano S. bottled it. Mind you, eight years old.


SGP:462 - 89 points.

Springbank 1972 (51.2%, OB, Big S, for Taiwan, +/-1995)


This is very rare, I think I've never seen it before, neither have I tried it 'knowingly' (indeed when you have good friends, you never quite remember what's they've poured you around 3:30 a.m… ha!) Colour: light gold. Nose: goes towards beeswax and in that respect, reminds you of many an old 'Local Barley' or 'West Highland Malt', or 21/25 by 'Archibald Mitchell'. Exceptional meady earthiness and old 1st-cru Sauternes. Amazing, truly 'the smells of 1972' (Clynelish, Springbank Glen Grant and so on). Stuff of legends. With water: damp earth, camphor, swamp, old mead, old furniture polish… It holds for sure. Mouth (neat): unexpectedly rustic, mentholy, dry, herbal… Not exactly what I've been expecting. Maybe the cask. With water: roots and earths. Really good, but it is as if it wasn't the same whisky on the nose. Beers and meads. Finish: medium, earthy, with a feeling of old chardonnay that's gone a little bit too far. Flabby Chablis, as dead constantly imbibed American poets would have said. Comments: the nose was out-of-this-world.
SGP:551 - 89 points.

Let's call this a tasting session, if you agree.

(Many, many, and I mean many thanks, Chang!)

Bonus. Guess what, Angus decided, at the very last minute, to join the festivities…

Angus's Corner
From our correspondent and
skilled taster Angus MacRaild in Scotland
Springbank, if you don't mind.
Admittedly I've been trying quite a lot of very good whiskies in these weekly tastings lately. I see no reason to stop that streak of pleasure just yet…

Campbeltown 7 yo Blended Malt (57.4%, Watt Whisky, 66 bottles)
An exclusive local bottling for local people - so I'm told. Quite curious to see how these batches are evolving as they age, assuming not all casks were bottled at 5yo? Colour: straw. Nose: familiar! Sheep wool, wet rope, rigging, lanolin, linen cloth, chalk and aspirin. Pure, clean, young, feisty and invigorating with a yeasty kick up the arse! With water: white flowers, flints, hessian, sun lotion and olive oil. Mouth: again this is all on wet wool, lemon juice, chalk, pebbles, cod liver oil, hessian, cooking oils and wee camphor and medical touches. With water: gets impressively oily and fatty in texture with dilution. Many more cooking and industrial oily vibes. Camphor, lanolin, ointments and a little seawater. Finish: long, salty, oily, more fatty cooking oil vibes, roasted peanuts out of nowhere and asparagus. Comments: fun and rather boisterous whisky that probably should be consumed shoreside in C-town between the hours of 2 and 5 am.
SGP: 462 - 85 points.

Springbank 8 yo (80 proof, OB, 1960s)
I've tried this already on these pages (WF92) however, that was the 43% Sutti import version. Not sure whether this is really an 80 proof version or not, I think I only saw these 60s tall 8 year olds at 43%? Anyway, for the record… Colour: gold. Nose: extremely focussed on medical vapour rubs such as tiger balm, also medical embrocations, bandages, gauze, iodine and eucalyptus oils. Immensely fatty and full of many herbal extracts, mineral oils, animal fats, suet and mustard oil. Hugely charismatic distillate - if perhaps slightly lopsided towards these very precise medical aspects. Mouth: pin sharp medicines, mineral oils, waxed canvass, seawater, pickling juices, natural tar, salted liquorice and some pretty heavy umami paste flavours. Very savoury, herbal and medicinal. Finish: long, salty, peaty, oily and with a lot of herbal bitters, soot and smoked olive oil. Comments: huge whisky, and definitely a different batch from the last bottle I tried. This is seriously medicinal and peaty old style whisky. Probably not totally balanced but the sheer force of personality is unequivocally mighty.
SGP: 464 - 91 points.

Springbank 10 yo 2009/2019 'Local Barley' (56.2%, OB, 9000 bottles)
Composed of 77% bourbon, 20% sherry and 3% port casks apparently. Colour: pale gold. Nose: perhaps a more gentle profile of Springbank. Initially I find olive oil, light camphor notes, freshly milled grist, hints of bandages and sheep wool. Over time it starts to evolve some very lovely notes of sea air and grapefruit. Gaining complexity and some very typical distillery character along the way. With water: becomes quite pointedly salty, brine and citric with lemons and limes galore. Waxes, mineral salts and beach pebbles. Mouth: here we go! Big coastal and seawater notes, more grapefruit - pink this time - lemon oils, bergamot, lime, waxes, fir wood resins, mineral oils, ointments and smoked olive oil. Big personality whisky. With water: eases into a pretty classical Springbank mix of waxes, olive oil, seawater and various citrus fruits with their rinds intact. Superb texture and mouthfeel. Finish: long, peppery, mineral, salty, waxy and with a nicely delicate peat smoke thread. Comments: started quiet, but unfolded pretty quickly into some Grade A modern Springbank. The palate is really superb!
SGP: 463 - 90 points.

Springbank 10 yo 2010/2020 'Local Barley' (55.6%, OB, oloroso sherry, 8500 bottles)
Colour: deep amber. Nose: cherries and some other assorted red fruits strike first, also rather a lot of polished and quite scented hardwoods, resins, black tea and pipe tobacco. Dark chocolate with sea salt and dark fruits stewed with spices. impressively clean sherry so far. With water: focused on jams, wood spices, dark fruit cordials, lapsing souchong tea and cheng pi aged orange peels. Mouth: the Springbank certainly comes through loud and clear, which is good news, although I think the peat and medicine of the distillate maybe jar slightly with the sherry cask. Some more hardwood resins, jasmine, black tea, tobacco, herbal toothpaste and salted liquorice. There's also something like peated cola syrup going on - root beer maybe more accurate. With water: rather tarry, peppery, on creosote, ointments, TCP, bergamot and smoked black beers. Smoked paprika, game meats, anchovy paste and eucalyptus again. Powerful stuff that's probably not perfectly balanced but a lot of fun. Finish: long, very herbal and medical, medicated toothpaste, mouthwash, bitter blood orange marmalade, hessian, black pepper and more cured meats. Comments: great distillate and very good 'modern' sherry casks don't necessarily equal terrific whisky, especially when you introduce peat into the mix. Now, I'm probably being a bit nit-picky here - this is still an excellent and very fun whisky. You just have to like these rather pointed and syrupy medical vibes.
SGP: 663 - 87 points.

Springbank 19 yo 2001/2021 (50.1%, Cadenhead Authentic Collection, bourbon barrel, 204 bottles)
Colour: pale gold. Nose: soft medicines, heather smoke, herbal infusions, Scotch broth, bandages, wet beach pebbles, white flowers… these batches are just totally brilliant I'm afraid. A feathery, crystalline peat smoke with chalk, lanolin, lemon rind and seawater. Also some crystallised exotic fruits, lemon barley water and drops of smoked olive oil. The kind of nose you could just spend ages picking apart in detail. With water: a tad more floral, a few more pollens, slightly drier, slightly more crisp and coastal. Some more citrus rinds and more subtle things like smoked teas and fruit syrups. Mouth: perfect smokiness, peatiness, coastal freshness, waxes, minerals, citrons, chalk, menthol tobacco, medical embrocations, salted honey, heather beer, ointments. Totally superb and feels like it was captured at a perfect age. With water: perfectly sooty, waxy, mineral and oily. A wonderfully thick but not too assertive peat smoke flavour, white pepper, lanolin, mineral oils, shoe polish and more waxy lemon rind vibes. Finish: long, lightly smoky, sooty, resinous, still full of coastal freshness, dried flowers and peppery waxy flavours. Comments: hard to beat. These vintages at this age are just outstanding. A great cask that's alive from start to finish with distillery character.
SGP: 563 - 91 points.

Springbank 28 yo 1992/2021 (50.9%, Milroy's Of Soho, cask #185, hogshead)
Colour: gold. Nose: there's something rather funny and '1992ish' about this one, things like cheese rind and curds, something slightly lactic anyway, but that's not intended negatively. This is still quite oily, syrupy sweet delicate peat, fragrant waxes, Barbour jacket, wax paper, tea tree oil, wintergreen and herbal liqueurs. Feels very concentrated and delicate, with a strong degree of complexity. With water: gets more complex and still very oily, mechanical oils, cooking oils, camphor, natural tar, metal polish, sooty coal scuttles, coins, peat embers and Scotch broth. Really quite a lot going on. Mouth: great arrival, very oily and fatty. Lots of camphor, suet, waxes, fir wood resins, herbal ointments, embrocations, mineral oils, beeswax polish and oily rags. An impression of sweetened olive oil, tiny briny inflections and dried seaweed. Excellent and beautifully balanced. With water: perfectly drying and a notch more saline now, mineral salts, putty, lemon rind, seawater and a dry, herbal waxiness. Some ancient herbal liqueur with shades of honey. Finish: long, becoming a little heathery, warming peppery vibes, more nicely drying waxiness, dried herbs, teas, mineral oils and umami. Comments: some of these early 90s batches can be pretty unlikely, but this one really sings. Same quality as the 2001.
562 - 91 points.