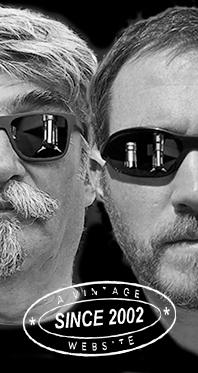 Home
Thousands of tastings,
all the music,
all the rambligs
and all the fun
(hopefully!)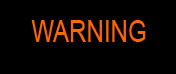 Whiskyfun.com
Guaranteed ad-free
copyright 2002-2021



A trio of Hazelburn



A wee session long overdue! Remember Hazelburn is the lighter, unpeated, fully triple-distilled version of Springbank. And naturally, we've already found some Hazelburns that have been relatively smoky, fat and, as they say, assertive.



Hazelburn 22 yo 1998/2020 (46%, North Star Spirits, first fill sherry hogshead, 230 bottles)


Labelled as a triple-distilled Springbank just to lure the enemy. Seriously, that's the name of the Distillery. Colour: amber bronze. Nose: total dry, walnutty sherry, full of, well, of walnuts, metal polish, gunpowder (gun that just shot), tabasco and Worcester sauce, smoked sausage, old red from Burgundy, mushrooms, moss, what we used to call 'civette' (mature game animals), mutton, matches, concrete, old garage… This is, indeed, very complex, with a coaly smokiness. A perfect example of 'good' sulphur if you will. A little glutamate-y. Mouth: in keeping with the nose, except that this has also got huge loads of salted liquorice, old cognac, indeed a lot of walnuts, truffles, marmalade, tobacco, even more smoked sausage... I'd have been curious to try this at full strength, it must have been a monster. Finish: very long and shock-full of liquorice, then Jägermeister and just Cynar. Artichoke wine and/or liqueur. Comments: I don't know if the distillate was lighter, the cask sure wasn't. Pretty extreme and spectacular, and perhaps a tad segmenting as they say in marketing. I'm on the good side of the fence.


SGP:462 - 90 points

(same as Angus).

Hazelburn 13 yo 2007/2021 (48.6%, OB, Limited Edition, 6,000 bottles)


¾ bourbon and ¼ sherry, I think we've seen that combo working many times already, everywhere. Colour: light gold. Nose: very pure, yet a tad metallic and herbal, with also some beach sand and some kelp, as well as rather unexpected whiffs of orange blossom. Tends to become really floral, with some fresh pollen and certainly a wee glass of limoncello. A wee Springbanky fatness too, rather around old tool, engine oil… Just drops mind you. Lovely fresh and complex nose. Mouth: there, the Distillery's awesome dirty side and it's not even hiding. More engine oil, linseed, touches of soot and cigarette ashes, then gentler notes, lemon marmalade, elderberry syrup, a few mashy notes… I was about to mention salsify too, and mint, and aniseed, and liquorice. Finish: medium to long, fresh, saltier, a little smoky once again, even frankly coastal towards the aftertaste. Oysters, lemons and champagne. Comments: high-definition make, just a tad less complex than the fantastic North Star. I'm a fan of this style.


SGP:462 - 89 points.

Hazelburn 15 yo (54.9%, OB, Online Tasting Week 2021, fresh oloroso, 1,174 bottles)
Colour: amber. Nose: a much cleaner sherry when compared to the North Star, but it does have these tiny eggy notes indeed, engine oil, soot, suet, coal smoke, then sweeter notes, cakes, raisins, dried figs, black nougat, pipe tobacco, crude chocolate… This one's certainly the most Springbanky of them three so far. With water: there, game sausages, high grouse, toffee, old red Bourgogne this time again, a little leather, pipe tobacco… Well, it sure is very oloroso-y. Mouth (neat): it's as if someone would have blended the two previous ones, as it's got both the NS's animal dirtiness and the OB's cleaner, more coastal vibrancy (for lack of a better term). Wonderful marmalade, allspice, chocolate, tobacco, a little ginger, mushrooms, a drop of Maggi, lovage, lemons, a little brine… All that while it's gaining fatness too. Big baby. With water: this time it would rather become a little sweeter, but some kind of chalky gingerness is there too, truffle oil (you pour that over any pizza and presto!) roasted chestnuts, earthy tea, roasted black raisins… Finish: very long, with some rancio wine this time. Even touches of PX that, we agree, shouldn't quite be there. The aftertaste is more on salted lemons, rather appropriately. Comments: an excellent so-called sherry monster with a distillate that's having its say too. Rather less meaty/dirty than the NS.


SGP:562 - 89 points.

That 'Online Tasting' bottle reminded me of HP's seminal and flabbergasting 'Online Tasting' bottle, which had been done in... 1998. True pioneers! Anyway, Hazelburn may be 'lighter' but, well, it's not Auchentoshan, is it.