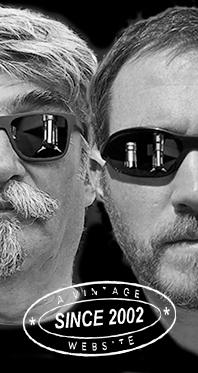 Home
Thousands of tastings,
all the music,
all the rambligs
and all the fun
(hopefully!)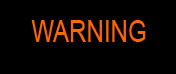 Whiskyfun.com
Guaranteed ad-free
copyright 2002-2021



Not that Benromach's particularly farmy. Well, it sometimes is. What's sure is that we haven't seen any indie Benromach since around 2000. Mind you, even owners Gordon & MacPhail haven't bottled any in recent years. We'll try to do a wee round-up today, starting with a newer batch of the regular 10 (WF 88 in 2017, in the older livery).

Benromach 10 yo (43%, OB, 2020)


I do not believe they've changed anything to the recipe when they went for the new, much more traditional packaging. When I write 'traditional' I mean circa 1910 design ;-). Colour: gold. Nose: indeed, pretty farmy. Farmyard, hay, tractor oil, muddy slit, chalk, coal smoke, stale seawater, Play-doh, black olives, Asian fish sauce, crushed slate… Surely a lot of action in there, and a lot of character. Un-boring malt whisky. Mouth: absolutely excellent, starting very salty, tight, grassy (artichokes and just grass), with really a lot of olives, more salted fish, Seville oranges, salty tea and caramel… Not boring indeed. Finish: long, still very salty, sootier now, somewhat Springbanky, just even a tad 'dirtier'. Smokier aftertaste. Comments: great mud. I mean, you see what I mean. The 88 mark holds clear and easy. Possible BFYB in August, we'll see.


SGP:473 – 88 points.

Benromach 2009/2020 'Contrasts: Peat Smoke' (46%, OB, 1st fill bourbon)


I believe the regular Benromachs are peated to around 10ppm, but for this one they used malt that had been flavoured to 42ppm peat. Now remember the relation between the peat in the malt and the peat in the whisky is anything but linear. Colour: white wine. Nose: this one's clearly fruitier and cleaner, and believe me or not, I find it less peaty than the 10, even if we're much closer to classic coastal whiskies such as Caol Ila. Lemon, granny smith, crushed oyster shells, a drop of antiseptic, a wee bit of band-aid, and just a little green curry that's a little more 'Benromach' indeed. Rather Hazelburn than Longrow, if you see what I mean. Mouth: same feelings of freshness, coastal things, seashells, lemons, fennel seeds and even pastis, lemon curd, a rather minimal medicinal side, a little green pepper… It's certainly cleaner than 'Benromach'. Finish: medium, easy, a little more on salted liquorice and indeed more pastis/ouzo/raki. A very clean smokiness in the aftertaste. Comments: really good, if maybe not excessively necessary in the grand scheme of whisky things.


SGP:555 - 84 points.

Benromach 2012/2021 'Contrasts: Peat Smoke Sherry Cask' (46%, OB, UK exclusive, first fill sherry hogsheads)


This sherried variant is brand new while the malt was peated to 55ppm this time, a rather Tufnelian move. Colour: gold. Nose: we've come much closer to the regular 10 this time, with these lovely acetic, meaty and very fermentary notes, with some Tabasco, onion soup, Worcester sauce, then dried fermented fish and touches of hoisin sauce. Would you please pass the Peking duck? Mouth: ah, hurray, good dirt! And cracked pepper, leather, tobacco, Grisons meat, cold-smoked German (or Alsatian) sausage, marmalade, coffee and cocoa dregs, cinnamon and paprika… A lot of action in this one again. Right up my alley. Finish: long, with a little more toffee, raisins and bean curd. Comments: not a peat bomb at all but this time it is clearly ' smoky malt'. Excellent wild composition, on par with the fantastic regular 10 in my book.


SGP:466 - 88 points.

Benromach 11 yo 2009/2021 'Germany Exclusive' (48%, OB, 1st fill bourbon barrel)


Shall we find cold-smoked German sausages again? Oh and does Benromach need sherry? Colour: white wine. Nose: it is more on oils and chalk than the bourbon contrast: peat, more on that mud and clay, more on paraffin and shoe polish, on apple peel, green melons, honeysuckle… Mouth: it's really on hay syrup and wine, ever tried that? It can be extremely good but I believe it's hard to find. They make some in the Vosges mountains here. Notes of quinces, peaches, a rather delicate soot/metal side, a little melon, and an lighter overall profile for sure. Benromach 'light'? Or at least 'Lighter'? Finish: medium, with touches of bananas and pineapples, which are unusual in Benromach (but I haven't tried thousands). Comments: wasn't this lighter, cleaner baby triple-distilled?


SGP:642 - 84 points.

Perhaps a much older one as this little session's signature? Indeed we've never tried the…

Benromach 40 yo 'Heritage' (43%, OB, 700 bottles, 2019)


A vatting of ex-bourbon and ex-sherry. I had found the 35 yo absolutely stunning (WF 91) but cannot not wonder why this 40 is still available, and at a fair price of around £600. Colour: golden with green/bronze hues. Nose: I'm always enthusiastic as soon as I detect 'beehive-y' notes mingled with anything resinous and/or waxy. Which is the case here, as you would guess. A lot of fir honey, old fir wood, beeswax, furniture and leather polish (or very well taken-care-of old Jaguar saloon), patchouli and dried pot-pourri, eucalyptus cigarettes, last year's apples, Chinese grocery store (old-style), a little menthol… So everything is well and lovely here on the nose, but we also know that these profiles may lead to a flattish, drying and cardboardy palate. We said 'may'… Mouth: not at all, this is not tired, nor has it become drying. I would rather mention more beeswax, certainly dried citrus (kumquats, bergamots), touches of aniseed and yellow chartreuse (the lighter, smoother one), wormwood or absinth, and indeed cough lozenges. Excellent, almost stunning. Finish: medium, not any drier or more drying, curiously fresh. Pine liqueur, kumquats, liquorice, touches of bitter almonds… You would have to wait until the very end of the aftertaste to find a tiny-wee touch of cardboard or black tea dust (Twinning's teabags). Comments: impressive freshness and complexity, imagine this at 45% ! Next goal, trying the 45 years old… (as they all say, it's good to have goals in life).


SGP:461 - 91 points.