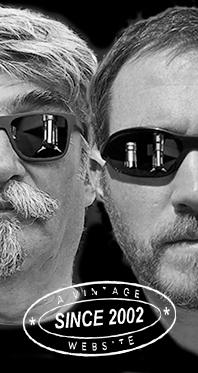 Home
Thousands of tastings,
all the music,
all the rambligs
and all the fun
(hopefully!)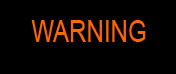 Whiskyfun.com
Guaranteed ad-free
copyright 2002-2021



American
w… hiskies



With apologies to The Guess Who.
Let's see how far we'll manage to go, starting with some classic…



Jack Daniel's 'No.27 Gold' (40%, OB, USA, +/-2020)


This is Tennessee whiskey alright, which is bourbon too alright, except that this baby spent some time in maple wood alright, so I suppose it wouldn't qualify as a bourbon anymore as bourbon may only meet with new American oak. Unless I'm wrong once more. Colour: light gold. Nose: geranium flowers, tomato leaves, sawdust, maple syrup indeed, and wee touches of pinewood-smoked bacon with caramel. Nice earthiness in the background, garden peat, compost, and then rather a lot of parsley. Very nice… Mouth: like this, it's very light, it's got notes of sweet buckwheat and rye breads, crêpes, caramel, turon, a little peanut butter, some kind of flower-driven earth or something (more compost)… Finish: short but nicely spicy. Lavender and caraway, rye bread... Comments: its light but it's good, sweet and spicy. We sure aren't huge fans of Jack Daniel's, but this rather kind of works alright, despite the thinness.
SGP:641 - 80 points.

Let's stay in Tennessee for a short while…

George Dickel 'Barrel Select' (46%, OB, USA, +/-2019)
This was, you understand, 'charcoal-mellowed and double-distilled'. I would suppose that was rather the other way 'round, but there… Colour: gold. Nose: there are some obvious similarities, especially the breadiness, but this Dickel's got a little more punch, something marginally more rural too, if that would make any sense. Compost? More fudge and caramel for sure, and less complexity. Mouth: Daniel would have it, but there's a closeness for sure. This one's a little more pedestrian, more on rye bread with some kind of sweet caramelly spread? What I rather enjoy here is the fermentary side, the doughs, the yeasts… How did all this go through the charcoal? Finish: medium, indeed a little less subtle than the Jack, but let's be honest, this is perfectly and utterly all right. I would drink this. Comments: possibly one of the best of un-independent Dickel. I'm totally unable to tell you which Tennessean I like best today. The extra 6% make no difference this time.
SGP:541 - 80 points.

Very Old Barton (45%, OB, USA, Kentucky Straight Bourbon, +/-2019)


I had one that had been low and cheap a few years back (WF 70), but it had been bottled at 40% vol. Sazerac stuff. Colour: gold. Nose: classic bourbon, on vanilla, a little varnish, a flowery side (gorse, perhaps?) and praline. Distant whiffs of tomato plants and an ultra-tiny umaminess. So, this is totally not unpleasant, on the contrary. Mouth: not quite, this feeling of thin plank juice is a little cheap. Breadcrumbs, vanilla, touches of lavender, coconut, butterscotch, mead, and indeed sawdust. Finish: medium, a little empty. Oak. Comments: not bad at all, just a little uninteresting. And not really motivating, pff… Nah…
SGP:451 - 76 points.

Yellowstone Select (46.5%, OB, USA, Kentucky Straight Bourbon Whisky, +/-2019)
A wee feelin' of unnecessary Americana here, but that's probably just the packaging alright. Colour: light gold. Nose: acacia honey and soft mead, thick ale, dandelions, nougat, muscovado sugar (or galabé, do you know galabé?)… Really very nice and rather not oak-driven this time. Banana cake. Mouth: oh, I like this! Sweet nuts and natural vanilla, then chestnut cake, chestnut liqueur (they make that in Ardèche but last time I heard about it, nobody was drinking it), and honey cake, turon, pistachio-driven white nougat (a sin, really), then some very welcome doughs, breads, pastries, and fermentary experiments. Finish: medium, on honeyed doughs. Comments: I like this one rather a lot. So you say they make this quasi-beauty in Yellowstone National Park alright?
SGP:551 - 85 points.

Westward 'Original' (45%, OB, USA, single malt, +/-2020)
All hail Westward but seriously, the packaging went over the top. It's like your old uncle who would keep telling jokes after the desert, it's 'rather a little too much'. IMHO. Alright. Colour: gold. Nose: yep, the pack is lousy but the juice is cool, which is obviously better than the other way 'round. Yeasts, white beers, bacterial stuff, teak (new yacht, ha), linoleum, young Swiss cheese, liquorice, yoghurt… This is all petty complex, deep… And wonderful. But did some ex-Macallan folks do the packaging? Mouth: yes, excellent, tight, wonderfully spicy and citrusy at the same time, perhaps just a tad thin here and there, as if 50% vol. would have worked even better. Wonderful doughs and breads and European beers of various kinds. Right, especially Belgian ones. Fond of this. Finish: medium, sour, fermentary, perfect. Banana bread. Comments: right up my alley, love this wee juice. No do not insist, we'll issue no further words about the packaging. Very well done Westward, well done Portland.
SGP:551 - 87 points.

Catoctin Creek 'Cask Proof Roundstone Rye' (56%, OB, USA, +/-2021)


It's true that we haven't been very lucky with some earlier low-proof low-age Catoctins, but since the heart is willing… Colour: gold. Nose: good fun! Planks, nutmeg, plasticine, plantains, bacon fat, ink, carbon dust, brake pads… Stuff like that… With water: magazines and newspapers, mutton suet, paraffin, rye bread indeed. Mouth (neat): cakes, oranges, gins, lime liqueur, 7up, anise bread, focaccia, fennel… With water: exact lavender, violets, rye bread, oranges, caraway, ginger wine… Who's gonna mention Buckfast wine? No seriously, it's rather some kind of breadier gin. I'm not against that at all, it's just that I'm rather more into whisky. Finish: mediumly long, right, and a little on pot-still rye vodka as they make in Russia. Or is it Poland? Comments: I think I'll have to go fly to Virginia and Catoctin Distillery (they have a distillery, right?) I might be a little slow…
SGP:461 - 79 points.

Garrison Brothers 'Guadalupe' (53.5%, OB, USA, straight Texas bourbon whiskey, Port casks finish, +/-2021)


Nothing to do with Guadeloupe, or rum/rhum for that matter, this one has been matured in American oak for four years and then spent two years in ex-Port casks. I didn't know you could that and still call it a straight bourbon, but there are really many things I don't know regarding American whisky. Colour: gold. Nose: extremely unusual, bizarre, on plastic smoke perhaps, bell-pepper-driven ratatouille, new iPhone, new sneakers, new stereo… Well you see what I mean. Also a feeling of first-growth Pauillac… way before it got mature. Something savoury too, soy sauce… With water: way nicer, more on leaves and herbs, cassis buds, black mushrooms, a little wood-smoked liquorice, would someone try to make that one day, juniper wood… Mouth (neat): burnt clafoutis (sherry cake), huge pepper, and bits of pipe tobacco. Sweet red wine and whisky… With water: once again it benefits from water tremendously, although you would need to enjoy heavy cloves, juniper, cardamom and just bell pepper once again. Some sweetness appearing in the background, these raisins are late to the party, aren't there. Finish: long, with touches of cranberries or rather dried goji berries. Otherwise very spicy. Comments: good but a little challenging to this little taster who never really enjoyed whisky with red wine, be that sweet red wine. Now love the Garrison Bros. 'generally speaking'.


SGP:561 - 80 points.

Balcones 'Classic Edition' (53%, OB, USA, 2021)


This is a single malt, as we all know. This time, no blue corn or purple maize (ooh, oh, S.!) Colour: deep amber. Nose: various wood dusts and some fruits (ripe strawberries, oranges) at first, then touches of linoleum, overripe banana skins, sesame seeds, certainly pine nuts, ski wax, pipe tobacco (a lighter one), some walnut cake, roasted pecans… I'm finding all this extremely nice… With water: it wouldn't change a lot, becoming even woodier. Sauna oils. Mouth (neat): really intriguing, wood-driven of course, but with some very unusual fruitiness, citrons and mint perhaps, basil and strawberries, oranges and cardamom… You see, a crazy chef's research. Ends up pretty peppery. With water: once again the oak's getting a little loud for an European palate (I would say), but I still enjoy it. Finish: rather long, spicy, with touches of rubber from the wood, then ripe bananas and a little eucalyptus in the aftertaste. Comments: some good fun to be had here, once you get past the oak's that a tad 'in your face'.
SGP:561 - 82 points.

Koval 'Single Barrel Bourbon' (50%, OB, USA, for Kirsch Import, cask #2073, 208 bottles, +/-2020)


We're in Chicago this time, via the neighbourhood of Bremen, Germany. How I remember the 'millet'! Colour: gold. Nose: soy sauce, balsamico and liquid butterscotch (dominant), smoked then aged in deep-charred new oak. Something like that. With water: love it when horseradish, mustard and dried porcinis make it through. Lovely nose with Vittel. Evian works too. Mouth: more classic bourbon indeed – it's true that we've had some rather odd ones today – on custard, vanilla cake, some fruity varnish (or strawberry eau-de-vie) and perhaps a little rubber, plus orange zests. With water: very good, if a little more on varnishes, which was to be expected. A tiny drop of coconut water, which is normal too. Finish: long, a little more on oak, with greener tannins. Which is normal. Bananas in the aftertaste (ditto). Comments: great selection. How old could this be?
SGP:661 - 86 points.

More American whiskies in the near future, in the meantime, adios companeros.