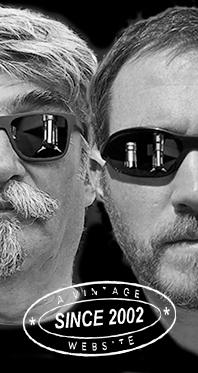 Home
Thousands of tastings,
all the music,
all the rambligs
and all the fun
(hopefully!)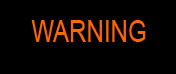 Whiskyfun.com
Guaranteed ad-free
copyright 2002-2021



Just en passant. So sad that they mustn't have too many tourists there these days, as it's a lovely tourist-friendly place. In short, not quite Mortlach (better for us).

Aberfeldy 18 yo (43%, OB, French red wine cask, +/-2020)


So, this was finished in some 'French red wine cask', namely a Pauillac as it seems. So in theory, a full cabernetty red that may well totally dominate the gentle whisky. Now they would know what they're doing, so let's check that out… Colour: apricot. Nose: ah, no dissonances, really? No invasive raspberries? No lousy strawberry jam? No unbridled cassis? Indeed, rather cherries (but not quite à la pinot noir) and, first and foremost, tons of honeyed pastries. We're in a pastry shop in Istanbul or anywhere in Maghreb, with all those stunning wee things made out of almonds, pistachios, orange blossom water, dates, pine nuts and yeah, honey. Give me a break, I'm so hungry now (well done, S.) Mouth: feels stronger than just 43, more mineral and leafy and leathery and grassy, and certainly less fruity. All the leaves, buds and stems are coming out, while the whole would get mush bitterer now. Where's the fruitiness? Now there are notes of bitter oranges and green pepper indeed, and a sourness that's not unseen in wine finishings. We're far from the nose's elegance I'm afraid. Finish: medium, a little sour, bitter and sweet at the same time. A tad indistinct. Comments: rather Al-Behr-Feldi on the nose if you ask me, while I'm finding the palate much more ordinary. Un-recharred red wine casks, you see. Perhaps a missed opportunity? They did a 15 'French red wine' that was much more to my liking.


SGP:561 - 79 points.

Aberfeldy 28 yo 1991/2020 (42.4%, Single Cask Nation, bourbon hogshead)
Our friends in America always manage to bottle 'different' whiskies. Like, when everyone's got middle-aged Glenrothes, they have some old Aberfeldy. The styles of the whiskies are often singular too. Colour: white wine. Nose: you see, this is very singular, which the lower strength had already suggested. First, it's full of mushrooms of all kinds (do you really need a list?) and second, there's this thing right between beer and mead, a little hard to describe. There's also some fermenting honey – not many honeys do ferment, which leads us to… mead. All right. A lot of fern too, when you rub some leaves between your fingers… Mouth: a tad loco in a good way, you do feel that not everything's well in place, while there's this seductive fermentary echo that would lead us straight to… mead. Some meady whisky! It is also pretty salty, which I find extremely bizarre… and pleasant. What a funny Aberfeldy. Finish: medium, with lovely bitter notes, Cynar, rum bitters, Campari perhaps… I am sorry, I am not finding anything related to Bacardi. Comments: some great fun to be had here. Go find another one that tastes like this one – good luck! One of the 'greater flawed ones'.


SGP:461 - 87 points.

Do we say three's a good number?

Aberfeldy 15 yo 'Exceptional Cask Series' (43%, OB, sherry finish, 4800 bottles, 2019)
Oh, no, given the name I had thought this would be a single cask at cask strength, while it's just a vatting of around ten casks (I presume) reduced down to 43%. This reminds me of the 1970s, when we would add 'turbo' stickers to any lousy Renaults or Volkswagens. Come on, remember even Porsche used to add a 'turbo look' to their regular 911s! So this is clearly a 'single cask look' bottling. Good, I think we're digressing here… Colour: gold. Nose: touch of sulphur, then porridge, cigar ashes, bay leaves, tea, sour cream, perhaps a quarter of a drop of baby vomit, pine needles… Frankly, I'm not too sure here. Notes of fresh olive focaccia too. A little bizarre to me… Mouth: no no no, cancel that, I think the palate's much better, for once. Sure I would have done 46, and this feels a tad stingy, but all the rest is rather perfect, with miso, vetegable bouillon, the obligatory umami (remember, osmazôme it is), puréed chestnuts, muscovado sugar, allspice, a little butterscotch, acid coffee Luwak-style, cracked pepper… Finish: curiously long, leafy and bitter in a good way. Much peppered Thai soup. Comments: what a curious bottling indeed. I liked the palate ten times better than the nose, but pst, if this was an 'eceptionnal cask', why do a finishing on it?


SGP:361 - 84 points.