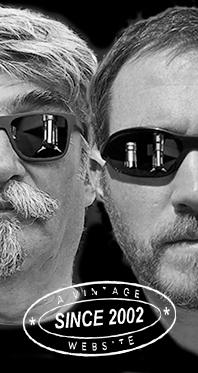 Home
Thousands of tastings,
all the music,
all the rambligs
and all the fun
(hopefully!)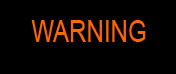 Whiskyfun.com
Guaranteed ad-free
copyright 2002-2021



Or when we just don't quite know about what we're drinking. After all, we now know about the very places where they grow our tomatoes or carrots, or raise the cows, while more and more whiskies have to be anonymous!

Blend On The Run 29 yo (45.6%, WhiskySponge, blended malt, 314 bottles, 2020)


This was last year's 'Christmas Lockdown special'. Seeing this label, could be that we've lost The Sponge for good and forever. And don't we all know that Sir Paul died a long time ago? Oh, and I had forgotten that there was my humble face on this label… Colour: deep amberish caramel. Nose: not one of those blends where you can spot the main components, this is a true blended malt, with many influences, from a camphory smokiness to roasted nuts and tobaccos, as well as the usual dried figs, dates, bananas and just, well, a Christmas cake indeed. Rather sherry-driven, with the expected leafiness. Wee whiffs of truffle cream, some earth too, horse saddle, cracked pepper... You could go on and on and on. Mouth: I'm reminded of some older sherried 'As We Get Its' here, and of some much spicier Glenfarclas. A very wide range of flavours, with both pipe tobacco and cigars, chocolate and coffee, truffles and leather, walnut wine, a sherried coastal smoke, drops of sweeter Teppanyaki sauce, Marmite, PX, many spices, cloves and caraway, plasticine… Finish: very long, rather herbs and spice-driven, I suppose you could make a nice marinade out of this fat baby. Comments: a thick boy, we could almost call this one 'leave and let dye' (ha-ha), 'but I like it' (that was another band, S.)


SGP:563 - 89 points.

Blended Malt 19 yo (45%, Elixir Distillers, Whisky Trail, blended malt, 2021)


Yeah, and? Colour: amber. Nose: late 1980s Macallan. Good not great, with some cardboard, hay, crushed nuts, grasses and leaves, supermarket wholegrain bread, tapioca and grist, Swedish bread… Boy is this dry! Mouth: a little better, spicy, peppery, bitter, on Schweppes and cheap industrial gin. Me not quite comprendo why this, but me not ask for explanations. Sour cherries. Finish: medium, bitter, leafy leathery. Comments: the incarnated limits of maltdom. No origins, not very good, and totally a lame duck within an otherwise superb set of whiskies from Elixir's, as if they had wanted to say 'see, we can do bad ones too if we want to'… Well, only a personal opinion, to be discussed over a magnum of Pol.


SGP:361 - 72 points.

Scarabus 'Batch Strength' (57%, Hunter Laing, Islay, 2020)


Love love love Hunter Laing, but I'm asking you, what the hell does 'batch strength' mean? Having said that, the 10 yo at normal strength was glorious. Colour: white wine. Nose: crystal-clean coastal smoke, in the style of those Finlaggans from the olden days. Tincture of iodine, sweat smoke, smoked kippers, gherkins, oysters, whelks, crabs, kelp, cucumbers. With water: marvellous high-precision blade-y coastal peated malt whisky. Very pure and 'millimetric'. Mouth (neat): just super-great-very-good. White asparagus, glue, olives, brine, barnacles. I mean, in the words of Captain Haddock, blistering barnacles! With water: perfect. Hate it that such young whisky bearing a neo-Victorian label and a very lousy name would be this good. It's the end of it all! Finish: perfection rolling out. Salt, lemons, seashells, brine, olives… Comments: reminds me of those cheap aguardientes you can buy incognito in Cuba when no one's watching (which, granted, doesn't happen very often). Very pure and pretty perfect.


SGP:467 - 89 points.

Peat Cubed (57.9%, Elements of Islay, for La Maison du Whisky, 2020)


I mean, what? Now it seems that this is a marriage of Laphroaig, Caol Ila, and Octomore. You can't have enough fun these days anyway. Colour: gold. Nose: okay. Mercurochrome, whelks, fudge, liquorice wood, manzanilla. Simplistically nice. With water: fresh plaster, chalk, concrete, sour ale, rainwater… Mouth (neat): very good, young cake-y and salty peat. Smoke and masala, bamboo shoots, salted lemony brine, pickled lemons and gherkins, white Hampden... indeed things eventually join. With water: lime juice and gherkin brine. Finish: long, a tad rounder. Balsa wood, lemon, mezcal, olives, capers... Comments: age? Distilleries? Vintages? Excellent stuff, nonetheless. As I sometimes said, hate it that I like it. Nah, brilliant composition, but let's talk about nitrosamines next time, okay?


SGP:367 - 89 points.

The Nameless Four 12 yo 2007/2020 (47.8%, The Whisky Mercenary, Highlands)


A single malt from the Highlands. Any clues on the label? Well there's some kind of Cruella De Vil on it. Macallan? Colour: white wine. Nose: very fresh fruitiness, with some chalk, cider apples, gooseberries, then blood oranges, lime blossom, lamp oil, and a little fresh bread. Ultra-fresh indeed, reminding me of some batches of 'C.' Mouth: slightly salty, grassy, on green walnuts at first, salted peanut butter, then green fruits (granny smith) and a hint of fresh coriander. Finish: a tad hottish for 'C.' so not too sure anymore. Rather long finish. Comments: nameless but certainly not tasteless.


SGP:462 - 85 points.

The Whisky Trail 38 yo 1980/2019 (44.2%, Elixir Distillers, for HNWS Taiwan, blend, cask #28, 273 bottles)


It's rather uncommon that a blended Scotch would bear a cask number. Could be one of those ex-Edrington casks of 'M.' that are popping out every once in a while these days. Colour: deep amber. Nose: we've mentioned dried bananas before and this starts all on that and old rum, so you could almost call this 'bananas flambéed', while clear notes of brandy de Jerez are also joining the dance after a few seconds. Hot chocolate, raisins, chocolate cake, old armagnac, touch of gunpowder, pinecones, brownies, crème de menthe… We're almost nosing an old V.O.R.S.. Classic old-sherry-style nose that that distillery starting with 'M.' used to be known for in its heydays. Mouth: bags of nuts, moss, chocolates, zests, old woods, marmalade, mint and eucalyptus… This is almost a blend of very old rum agricole, very old brandy de Jerez, and really old armagnac. I like it very much, if not three times more. I've seen somewhere that this came out of a proper 'solera' sherry butt, which would not surprise me indeed. Finish: long, dry, rather on Russian-style tea and tobaccos. Always this mentholated signature in the aftertaste, which I always liked a lot since it would leave your palate very fresh (and ready for the next one, ha-ha). Comments: an impressive, pretty opulent drop for sure. Well sourced and selected. I could have mentioned chartreuse as well.


SGP:561 - 90 points.