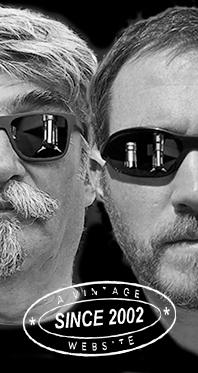 Home
Thousands of tastings,
all the music,
all the rambligs
and all the fun
(hopefully!)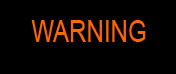 Whiskyfun.com
Guaranteed ad-free
copyright 2002-2021



Another nice journey around the whisky world

There's more, as everyone's making whisky these days, and before we can try Diageo and Pernod's Chinese malt whiskies to come – I suppose we'll have to wait for ten more years at least – let's have wee babies from smaller countries, starting from France, as we like to do.




Alpenglow 2015/2021 (40%, LMDW, Version Française, France, cask #20, 396 bottles)
From a single cask, this baby from a Distillery I had just never heard of before, although, after some quick research, it seems that this has been sourced from Lorraine (Rozelieures, probably) and bottled at Distillerie du Dauphiné, which is famous for their lovely Mandrin (see WF, November 3) . So pretty much some non-producing distillery stuff, as they sometimes do in the USA or in Ireland. It's also been finished in Pineau des Charentes, which is a blend of grape juice (must) with cognac. Colour: salmony gold. Nose: a little hot, with a feeling of ex-PX whisky, many raisins, a slightly grappa-y side, some blood oranges, kirschwasser, then a sooty smoke and some sauna oils. Unusual. With water: dough, raisin bread, strawberry jam, cherry jam (the black Basque ones from Itxassou). Mouth (neat): typical 'sherried' peater, with dissonances and many sour cherries but in the end of the day, it kind of works. Some green peppercorns, Szechuan pepper, bell pepper, then chestnut honey and muscovado… With water: a feeling of spritz, even Campari, retsina, pine resin... Finish: rather long, on the same rather piney flavours and with rather less pepper. Gingery aftertaste. Comments: I find it pretty good and what's sure is that it worked, despite a little unlikeliness here and there.


SGP:661 - 81 points.

How about taking a train to Slovenia?...




Broken Bones Whisky 3 yo (46%, OB, Slovenia, 100 bottles, 2021)


Some Slovenian oak has been used, which is only natural as they do have grand-cru quality European oak in Slovenia. The name of the distillery, which is located in Ljubljana, comes from the fact that one of the partners broke a leg while they were making their first batches. Cool wee idea, pretty Dada. Colour: white wine. Nose: it is a fine, light spirit that captured some of the oak's most piney flavours. A feeling of gingerbread, wee herbs (woodruff), caraway, perhaps a little dried turmeric powder, all that on a bed of apples. No quibbling to be done this far. Mouth: good indeed, light, flawless, with once again a rather piney/spicy oak and some herbs. Melissa (more or less – well only old fans of the band Curved Air will understand), lemon zests, some all-purpose herbal tea (for sleep, bones indeed, sight, stamina, heart and, well, your romantic life as they say in adverts), a moderate vanillaness and probably some notes of melon. Finish: medium, more honeyed. Allspice. Comments: don't rush this one, it's full of charms if you take a little time, while you would believe it's a little too simple if you try it hussar-style.


SGP:551 - 82 points.

Perhaps to the new whisky subcontinent, Scandinavia?




High Coast 'Altitud' (46%, OB, Sweden, for SAS, 98,580 miniatures, 2021)


A batch solely for SAS a.k.a. Scandinavian Airlines System. Did they take into account the fact that whisky tastes very differently when you fly? Or is this actually for SAS's first-class lounge? Let's try it if you please… By the way, this has been largely matured in, not Slovenian, rather Hungarian oak. It is a miniature, I don't think full bottles exist (or only for SAS pilots, ha). Colour: gold. Nose: not a very bold distillate but a sooty/bready side indeed, with notes of focaccia, semolina and polenta, then gueuze and pear cider, mead and a little beeswax, beeswax being right up my alley, as always. Mouth: there's a kind of sooty rusticity at first, then apple juice, more gueuze, a little piney oak indeed, plus touches of root vegetables, perhaps raw celeriac. Love that. Finish: medium, a tad earthier – which takes the biscuit since this is supposed to be an airline whisky (S., please…) Lovely herbs, verbena, some gentian… Comments: rather a fan I have to say. May we have these on Air France too?


SGP:551 - 85 points.




Bimber 12 yo 'Apogée XII' (46.3%, OB, England, 2021)


A Bimber cannot be 12 already, but indeed this seems to be 'crafted from select malt whiskies and enhanced through additional maturation in ex-Bimber oak casks'. Reminds me a bit of the Cardhu/Cardow case from a few years back but then again, they don't have the SWA in England, do they. Colour: gold. Nose: this is mead, or rather honey eau-de-vie, so distilled mead indeed, mixed with some croissant dough, panettone, pine nuts biscuits and pistachio nougat. It's got this fermentary side that I just always enjoy, well indeed it is extremely meady. Mouth: same plus orange cordial, orange bitters (don't say Aperol please) and various honeys. And once again a fermentary side that's not far from that of some thick Belgian beers that they age in oak. Some ginger too, some cigarette tobacco, bitter oranges, chestnut honey, walnut wine… Finish: rather long and really on a blend of mead and trappiste beer. Maybe drink this with an English reinterpretation of carbonade flamande. Comments: excellent even if rather for lovers of honey and mead. Count me in.


SGP:552 - 88 points.




Oxford 2017/2021 'Heritage Corn Whisky' (50.4%, OB, Grain Stories)


As a Frenchman I find it a little surprising that whilst they're in Oxford, they would have used the wording 'corn' over 'maize'. Or is it just another consequence of Brexit and of some new alliances? (tsk tsk)… Colour: deep gold. Nose: well, this is oak-aged gin, no? We're extremely far from any other forms of corn/maize spirit, which would tend to be much lighter, gentler, and frankly more silent than this spicy, very aromatic concoction that, to be honest, I would rather like. So gin, a little lavender, a little ginger, in good custard and fudge. With water: same, plus some angelica and horseradish. Mouth (neat): very good, if still a little on oaked gin. Violet liqueur (parfait amour) aged in oak, with a few staves made out of pinewood and a good amount of ginger and turmeric thrown in. Plus lemons and ginseng. No lousy sweet popcorny maize in sight. With water: same, just a tad sweeter indeed. Great work with the wood. Finish: rather long, a tad perfumy, in a good way. A wee touch of N°4711. Comments: I could quaff this while reading The Oxford Handbook of Cognitive Linguistics. I'm joking, corn it is!


SGP:571 - 85 points.

Off to Ontario for our final stopping point…




J.P. Wiser's 22 yo 1998/2021 'Smaller Hero' (64.5%, OB, for LMDW, Ex Libris, Canada, blended, refill casks, 1428 bottles)


Not too sure about what 'Smaller Hero' means but I find the name charming, in a whisky world where crazy hyperboles and deeply inflated monikers are common currency. Colour: deep gold. Nose: hold on, this is an eau-de-vie, non? Blueberry, perhaps, or blackberry, no? Add to that all the sweet maize that was not in the Oxford Corn and rather a lot of cellulosic varnish. Now at 64.5%, better move on… With water: vanilla cream, fudge and butterscotch all over the place. Hazelnut liqueur as well, but no eau-de-vie this time. Mouth (neat): very sweet, apparently. Pancake sauce at 64.5%, hello world! (as an old Macintosh would have said). With water: reminds me of some Scottish grain whiskies, this has just more oranges, Fanta, orangeades… Finish: not too long, with touches of buckwheat this time. Oh by the way next time we do such a journey we'll kick it off with some Eddu (buckwheat whisky). Light oranges and vanilla in the aftertaste, with a feeling of mimosa (1 part orange juice, 2 parts champagne). Comments: very good, just not totally my preferred style. Should this be your preferred style, you'll love it to death.


SGP:531 - 83 points.