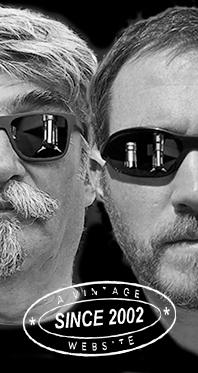 Home
Thousands of tastings,
all the music,
all the rambligs
and all the fun
(hopefully!)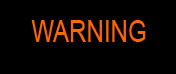 Whiskyfun.com
Guaranteed ad-free
copyright 2002-2021



Another short trip around the world, starting from Ireland

These sessions are fun to do, even if there's less and less bad whisky around. Because remember, paraphrasing Disraeli, "I love bad whisky, as I find good whisky so boring'… (half) joking. So, off to Ireland…

Hinch (43%, OB, blended Irish whiskey, bourbon, +/-2020)


Not too sure what this is, probably 'a brand'. It's done by a 'Hinch Distillery Co.' but this ought to be sourced. The modern whisky world. Colour: white wine. Nose: no proper Irishness that I can find, having said that it's a rather malty blend, with cakes and breads plus the usual vanilla and soft acacia honey. Some popcorn, a few rose petals. Pleasant for sure, nothing to complain about this far. Mouth: the grains are having the upper hand this time, but we're still fine despite all this 'empty-ish sweetness'. Caramel, office coffee, chicory, candyfloss, alcohol. We're reminded of Havana Club. Finish: short and rather empty. Comments: a shame that the grain whiskies took over on the palate, the maltier nose was nice.
SGP:630 - 75 points.

Whistlepig 'HomeStock Crop No.004' (43%, OB, USA, 2021)


This was made by 'fans', apparently. It's a blend of 4 yo rye, 5 yo wheat and 5 yo barley whiskies, so 4 years old. Not too sure about what's American or Canadian in this mix. Colour: light gold. Nose: rye-forward, bready, bourbony, very pleasant I have to say. They've kept an obvious American style that, to us Europeans, remains pretty exotic. Seriously, very nice nose, getting a tad perfumy in a nice way. High-class cologne, menthol, caraway and aniseed, vetiver... I'm buying this. Mouth: yeah, very good. Love all this gingerbread, crystallised oranges, fudge, lavender, violet-flavoured liquorice (try that before you die, as lazy publishers would say), spicy earth… Finish: medium but just lovely, spicy and fruity, and above all, 'different'. Comments: very well done, 'fans'. But fans? I'd understand Stevie Nicks would have fans, but a whisky brand??? Oh and are they distilling everything now? Nah, nit-picking, I find this awesome to be honest.


SGP:651 - 88 points.

Off north to Canada, for another Macaloney…

Macaloney's Caledonian 'Invermallie' (46%, OB, Canada, ex-bourbon, cask #67, 2021)


Colour: white wine. Nose: very tight, tense, vertical, narrow, on barley, flour and perhaps a spoonful of mashed turnips, peas and potatoes. Woosh that was fast. No-make-up whisky for sure. Mouth: caraway bread, orange bread, apricot bread, rye bread, in short, bread. Indeed, this is pretty narrow, high-precision malt whisky. I like this a lot but couldn't spend hours talking about it (careful, I can hear you cheer). Finish: medium, clean, sweet and bready, with spicy touches from the oak, caraway indeed, juniper, clove, cumin, nutmeg, even capsicum… Stolle, anis bredala and läckerlis in the aftertaste. Comments: the 'Peated Darach Braiche' was in a higher league, in my opinion, but this all-natural malt just works too. Great work by all these Canadian Scots.
SGP:561 - 86 points.

Oh, we haven't tried Amrut's 'Fusion' for a long time (like 10 years, I believe)… So, off to India!

Amrut 'Fusion' (50%, OB, India, +/-2021)
Remember, Fusion means they're using both barley from the foot of the Himalayas and Scottish barley, which they'll then process separately and blend when bottling. I really enjoyed the first batch, but that was in… 2009 or 2010. Colour: light gold. Nose: I've long abandoned any will to learn how to differentiate Scottish barley from Indian barley, all I'll say is that this is pretty tropical, on true Indian mangos (they have the best) and orange cakes. With water: more beers and doughs. Tends to lose its idiosyncrasies, perhaps. Mouth (neat): excellent, slightly mentholy, otherwise on mangos and papayas, with a lighter syrupiness that's very enjoyable. Angelica and lemongrass. With water: once again, gets cakier and loses a part of its tropicalness. No worries, after all this is malt whisky. Finish: medium. Comments: not too sure it really loves water, better try it at 50%.


SGP:641 - 84 points.

Let's end today's wee trip in Belgium…

Braeckman 11 yo 2009/2020 (64.5%, OB, The Real Wee Dram Society, 20th Anniversary, Belgium, first-fill bourbon, cask #132, 127 bottles)


Hold on, this is single grain, not malt. I believe it's the first time I'm trying a Braeckman. Colour: gold. Nose: a malty grain whisky, at this pace we'll soon become fans of grain whisky. Herbs, fern, hay… Now at such high strength it's best to add a little H2O, no? With water: fresh-sawn hardwoods and some kind of earthy varnish. And picture varnish. Mouth (neat): grain and saccharose. Quick… With water: it's okay, extremely sweet… Bubblegum, orange squash and pancake sauce. Finish: rather short, sugary. Comments: I can't possibly go up to 80, but we are not too far. Not a fan of young grain at all, but I'm sure this is one of the better ones. Perhaps with shrimp croquettes? Now they're located south of Gand/Gent, so not exactly close to Oostende or Knokke…
SGP:730 - 79 points.

St. Kilian 2016/2020 'Signature Edition Four' (48%, OB, Germany)


We had a lot of fun with that 2014 cask #666 last time, but this one may be an angel, we'll see. The bottle is really funny, is it not; who did that last time? Glenmo, no? Colour: gold. Nose: rather some wood and coal smoke. I'm thinking pinewood, eucalyptus smoke, also bell pepper and then more raisins, PX, and a little Worcester sauce. Sweet and sour sauces, also quite some toffee. This baby keeps changing, it sure wouldn't sit still. Mouth: wood spices and vegetal smokes, plus smoked ham and sausages. Then marmalade, chorizo, paprika and just smoked raisins, with a little mead and plain honey. Very good, only the vegetal greenness might be a little excessive. Juniper? Finish: long, both sweet and spicy, in short another one that you could have with dim-sum. Comments: these St. Kilians are really something else. Just wondering if Kilian Mbappé is a shareholder. Ah, no, that's Kylian – pff, futebol.


SGP:465 - 84 points.

Starward 4 yo 2016/2021 (55.7%, OB for Whic, Australia, red wine barrel, cask #10323, 240 bottle)


I believe they are a little crazy. I've tried a few, some have been brilliant, some others maybe a little unlikely, but doesn't it take all sorts to make a world? Colour: copper amber. Nose: this is peach jam aged in oak. Massive quantities of peaches, all over the place. Now I'm a founding member of the Peach Club, so our hopes remain high. With water: wham, oak. Also earth in some deep forest, which is pretty nice. Barbour grease too, oak oils… Mouth (neat): mad concoction, really. More peach jam flavoured with pinewood and juniper. With water: things get pacified but it's still a kind of oily concoction full of bitter oils. Tough baby. Finish: very long, bitter, on green peppers and chlorophyl. Comments: wow, what was that? Extreme 'whisky', absolutely not flawed but yeah, extreme.


SGP:472 - 77 points.

Let me check something, if you don't mind… (we stay in Australia)…

Starward 'Left-field' (40%, OB, Australia, +/-2020)


Just saw that this is ex-red wine too. Bah maybe had it been STRised? Colour: rosé gold. Nose: some herbal smoke and a much lighter red-wine-ness. Red apples and grass smoke, lapsang souchong, cowshed, hay, horse saddle… I rather enjoy this nose, we're at a farm. Mouth: I like this, it's got strawberries and raspberries at first, then rather blood oranges with cloves and nutmeg. You do feel the wine but it's all gentle and unobtrusive. Cake. Also wee whifs of brand new American-made submarine, maybe. Finish: medium, with bits of pipe tobacco and a drop of kirschwasser. Cloves, blood oranges and Cointreau in the aftertaste. Comments: feels a little experimental too but you do not feel like you're the Guinea pig. I know what I'm trying to say.


SGP:563 - 81 points.

Milk & Honey 'Elements Peated' (46%, OB, Israel, 2020)


I believe strictly all distilleries, in the whole world, now do peated malt. So much for 'heritage', 'terroir', or at least 'a sense of the place'. If burning cucumbers would have proven successful, I'm sure they would be all be burning cucumbers these days. Proof that whisky is a business and not a craft – I'm speaking generally, absolutely not about the very fine folks at Milk & Honey in particular. Colour: gold. Nose: fine, mild, mildly smoky, rather on cakes, puréed bananas, overripe pears, maple syrup and wholegrain bread. Was the distillate peated, or was it only the casks? What's sure is that it works very well. Mouth: a feeling of pepperoni at first, then gingerbread, bay leaves, bitter oranges, capsicum… Finish: long, leafy, bitter. Comments: I don't know, I love M&H's regular releases, I really do, but I believe these specials are sometimes unnecessary and detrimental. That's what we now call 'doing a Benriach', meaning bottling just any possible variants and almost abandoning any ideas of a house style. But this sure is no bad whisky, don't get me wrong.


SGP:373 - 75 points.

Take heart, and Montjoie St Denis!...

Milk & Honey 'Elements Sherry' (46%, OB, Israel, 2020)


Colour: gold. Nose: ah, yeah, there, now we're talking, I knew this would come. Havana cigars, olive oil, walnut stain, figs, polished woods, metal polish, miso, autumn leaves, thuja wood… All extremely fine and complex. Mouth: yep, all good, I'm glad this happens, even if we're still a bit on the bitterish, leafier side. Green walnuts, touches of mustard, leather… It's good, I just think M&H's lovely distillate should avoid any encounter with some spicy, dry and tannic oak. But yeah, this one's pretty good I think. Finish: rather long, on wood spices and walnuts. Comments: I still like my natural M&H better (the Classic!) – by far – but indeed this rather works, IMHO.


SGP:361 - 80 points.

Oh well, since we're at M&H's…

Milk & Honey 2017/2020 'Apex Cognac Cask' (59.4%, OB, Israel, 1077 bottles)


The wood technology here was ex-STR-bourbon plus a Cognac finish. Next time, no teeth ;-). Colour: full gold. Nose: bacon, barbecued peaches and roasted raisins, then a new box of cigars. With water: more dough, croissants, cakes, raisin rolls and fresh oak shavings. Whiffs of eucalyptus and cedarwood. Mouth (neat): cognac, then whisky, but we do love cognac at Château Whiskyfun. Even if I'm not too fond of the idea of such a premix, I have to admit that both mingle very well and that this meta-spirit is very pleasant. But cognasky of whisgnac? Let's dig deeper… With water: let's not exaggerate, this is well whisky, and a good one at that. Liquid kougelhopf and honey cake, that's good. Finish: medium, good, sweet and maltier, although raisins would remain a little dominant in the mix. Comments: apex, I don't know, but I find this unquestionably very good. Although the best possible M&H would probably be an M&H M&H finish, if you ask me.
SGP:551 - 83 points.