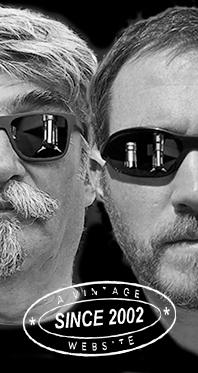 Home
Thousands of tastings,
all the music,
all the rambligs
and all the fun
(hopefully!)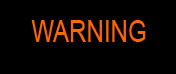 Whiskyfun.com
Guaranteed ad-free
copyright 2002-2021



WF, kings of lousy headlines. I say we should have played it modern instead, like 'Seven Glenfarclas, #5 Almost Killed The Taster'. Or 'The Seven Glenfarclas Girls Like Best'. Or better yet: 'The Seven Glenfarclas That They Should Never Have Bottled'. Next time, perhaps…

Glenfarclas on finishing, around 2005. Always loved this advert.

Glenfarclas '185th Anniversary' (46%, OB, 6000 bottles, 2021)


The '175th Anniversary', back in 2011, had been excellent IMHO (WF 88) but I'm afraid I haven't heard much since back then, the last ten years seem to have been pretty quiet at Glenfarclas. Colour: gold. Nose: there is some sherry, but not a lot, it's a rather natural, pastry-like, fat-as-always Speysider, with quite some vanilla and cakes, then various herbal teas and a few raisins. I have to say balance is perfect, you just couldn't find fault with this one on the nose. I suspect some pretty older casks have been involved, as there isn't any single roughness. Mouth: yes, excellent, pretty fruity, as if it was at least 25 year old. We're talking guavas and mangos, pink bananas, then orange blossom water, custard, overripe apples and a wide range of softer spices, cinnamon and caraway first, then a few mentholy ones, pine liqueur, sultanas... All that works in sync. Finish: not the longest ever but this fruity freshness remains perfect. Mango cake. Comments: this one's probably been assembled with much care; I find it rather fruitier than your 'average' Glenfarclas. High class indeed, happy anniversary Glenfarclas (sorry if I'm late).


SGP:651 - 88 points.

Let's try the regular 15 now, to give perspective…

Glenfarclas 15 yo (46%, OB, +/-2021)


Last time I tried the 15 that was four years ago. Good-not-great. Colour: like gold. Nose: ouch, death seat after the '185th'. Saps and leaves, a drop of sour wine, the rest is very fine, on vanilla, acacia honey, dried figs, tarte tatin and Scottish tablets. Pretty custardy given that it's rather a sherried GF, in theory. A touch of rubber too, not unseen. Mouth: caramel, fudge, butterscotch, corn syrup, Lindt's LIndor chocolate, millionaire shortbread, also the usual wee rubber as well as paraffin in the background. Tends to become grittier after ten seconds on your palate. Finish: medium, grassier, losing its rather lovely fudge-iness. I would say many 'commercial' malts tend to behave like this, their finishes are never their best asset. Comments: pretty on-and-off. As I remembered it, but I insist, the awesome '185' may have killed it a wee bit.


SGP:451 - 83 points.

That's one of the numerous problems with the NAS whiskies, where do you put them when you build a wee verticale? Given that legally, they are only 3 year old whiskies? Lest you've got clues as for the actual contents, which almost never happens unless you manage to get some reps drunk on gin-and-tonic, otherwise they 'couldn't possibly comment'. Let's move on with an all-natural Glenfarclas…

Glenfarclas 10 yo 2008/2018 (58%, Cadenhead, Authentic Collection, bourbon hogshead, 264 bottles)


Rumour has it that Cadenhead do have the right to use the brand 'Glenfarclas' (but not to call it Glenfarclas-Glenlivet I suppose, ha) a few times a year. Colour: pale white wine. Nose: quite possibly the most naked Glenfarclas I've ever nosed, even the old official 5 yo was having more cask influence. Now it's a good occasion to realise that Glenfarclas is a full-bodied spirit, pretty rich and full, rather on soft oils, waxes and sweet doughs (maize), with an orchardy fruitiness that would really remind us of ex-refill-ASB Aberlour. With water: waxes up, maize down. Mouth (neat): literally bursts with fresh pears and apples of all kinds. Rich and sweet ones, green and tarter ones… With water: very good, all natural indeed, extremely barley-y, with a wonderful honeyness coming out. We often mention honey but believe me, this one is shock-full of all-flower honey once you've reduced it with care. Love honey. Finish: long and rather perfect. Comments: remember those crappy old jokes about 'rather liking your whisky naked'? After all, maybe there was some unintentional truth in some of those silly jests.


SGP:541 - 86 points.

Glenfarclas 2004/2015 'Cask Strength Premium Edition' (59.8%, OB, sherry, 6000 bottles)


I just found this one in the boxes. Late as ever. They seem to like the number '6000 bottles' at Glenfarclas, maybe is that the size of their vatting tank at the filling station? Colour: full gold. Nose: this time shoe polish and gun oil are having the lead over any other aromas. You could think sulphur but those sulphury notes are rather bordering old walnuts, which is pretty 'sherry'. See what I mean? A lot of pipe tobacco, Christmas cake (season's not too far away), prunes, and that feeling of armagnac that's not unseen in sherried GF. Reminds of the 105 here and there. With water: some earth and various other wild smells, mushrooms, moss, old stump, pu-her… Mouth (neat): a little hot and rough. Raw chocolate and coffee liqueur (Kahlua and compadres). With water: as expected, meat and soups coming out, cracked pepper, miso, other savoury notes… Finish: drier, as almost always. Touch of rubber, bitter caramel, coffee… Rather dry and drying. Strong black tea, Latakia tobacco (as far as I can remember), armagnac again… Comments: started rich and sweeter, became drier and grittier. Not an unseen development in 'sherry monsters', those may need a little more time than just ten years. Very good, nonetheless.


SGP:661 - 85 points.

Oh, since we've just mentioned Glenfarclas 105…

Glenfarclas 8 yo '105' (60%, OB, gold label, 1980s)


A very early '105' with a gold label. There was also a '104', which I don't think I've tried, and a much earlier '8 yo - 105' under the usual white livery, back in the 1960s. Astounding whisky! I would add that I had tried another 8 – 105 from the mid-1980s (WF 90) but that one was already sporting the well-known black label, while this earlier version was not. Colour: gold. Nose: these whiskies were much meatier, more savoury, more on chicken soup and tofu-ed miso than the current offerings. I don't think that's only because of OBE. What's particularly wonderful is all the mint, also other aromatic herbs, camphor, sandalwood, plus the expected metal polish and just soot. Wonderbar (that's Anglo-German language). With water: tantalising beehive-y notes, high-class old Sauternes, some resinous smoke (burning eucalyptus), then bouillon with marrow quenelles, mashed chickpeas, just menthol… Wow wow wow! Mouth (neat): totally amazing, extremely rich, complex, full of dried and crystallised fruits (to the brim!) with an exotic smokiness and notes of earthy cognac. Superlative, I would have said old 1960s Springbank. Incredible, please call the Anti-Maltoporn Brigade! With water: it just adores water. I believe I'm running out of superlatives. Finish: soups, dried figs, truffles, various juices, old liqueurs, ambrosia (I would guess), what a show! Comments: Glenfarclas bottled in the 1960s-early 1980s was really something else. What's more, I'm sure this one was cheap as chips when you could buy it on the street. I'm totally floored; as Louis Pasteur would have said, there's more philosophy in this wee 'farclas than in all books.


SGP:662 - 94 points.

In theory, I should put an end to this session now. But this is Whiskyfun…

Glenfarclas 21 yo '95° proof' (54.2%, OB, exclusive to The Whisky Exchange, 2020)


It seems that London keeps going retro (sometimes retro-futuristic). Hell, I agree, why try to improve something that's perfect? (ask distillers!) Vanitas vanitatum omnia vanitas, in some matters, innovation is just the art of screwing up things while getting paid, a.k.a. the marketers' favourite game. Colour: full gold. Nose: hey it does survive and well after the tremendous 105, thanks to a subtle meatiness, some wax, sunflower oil, camphor and just 'a forgotten old bottle of Jaeger'. Everything's old-school here, including the liquid. With water: as often, earth coming out, mushrooms, old wine cellar, saltpetre… There's a tiny perfumy touch too (rose petals, litchi). Mouth (neat): some sweet sherry, walnut wine, ginger tonic, beef jerky, black raisins, Korean BBQ with wee bits of kimchi… With water: gentler and more, let's say 'traditional'. Malt, honey, tarte tatin and raisins. The sherry got much sweeter, almost 'PX'. Did you notice that PX in whisky has gotten common as houseflies these days? Finish: pretty long, sweet, with balsamic touches. Comments: this complex GF was not crushed by the stupendous 105 at all, which says a lot. Great drop, keep a bottle until… the year 2060.


SGP:651 - 90 points.

Didn't we say seven Glenfarclas (de la muerte)?

My Favourite Distillery 33 yo 1976/2010 (53%, Thosop Import, Speyside, bourbon cask, cask #1420)


From when we were still doing labels for friends - casually. This IS Glenfarclas. Looks like I've never published any 'official' notes for this baby from the good ol' times, so here I am, late as ever… (sorry Luc)… Colour: gold. Nose: coconut wine in Glenfarclas? Sure, when it's ex-fresh bourbon. There's also a vanilla-ed creaminess, surely a lot of sunflower oil, some nougat, fudge, halva, peanut syrup (a new thing I've just found in a shop here in Alsace, love it even if it's a little sweet for me), honeycomb, custard… With water: wee touches of resins, saps and yellow flowers. Our dear buttercups ('Do you like butter?') Mouth (neat): bright and syrupy at the same time, with some coconut again (not that vulgar plankish thing that you would sometimes get from fresh American oak), banana foam, apricots and really a lot of honey and preserved mirabelles. Forgot to mention quinces. I'm not sure I would have said 'Glenfarclas' earlier in… 2010. With water: gets really sweet and creamy, cake-y, with even more quinces and mirabelles. I wouldn't have said Glenfarclas, I would have said Balvenie (have you no sense of shame, S.?) Finish: soft landing with the same combo in action. Comments: as Methuselah would have said, those were the days.


SGP:641 - 91 points.

That's seven. Auf Wiedersehen.

(On the next day)… hold on, we were so pleased with those Glenfarclasses that we double-checked what we were having in the boxes and just found a little more…. (true story)

Glenfarclas 10 yo 2005/2015 (60.7%, OB, Taiwan, Single Cask, sherry, cask #2425, 635 bottles)


There's a tiger on the label, so it's for Taiwan (pace e salute, Taiwanese friends!) Colour: cognac (if it were cognac, we would have said whisky, um…) Nose: it's really rich and feels sweet and jammy at first sniffs. Tons of raisins and prunes, a few pencil shavings in the background, Mars bars, Twix (same maker) and just liquid caramel and chocolate. With water: very nice, meatier and soupier, as expected. The usual marrow, beef jerky, quenelles, this one needs time but would then never stop improving on the nose. Walnuts and tobacco., that was expected too. Mouth (neat): really massive, peppery, with more of those pencil shavings, some menthol, marmalade… But boy is it strong, so, with water: fruitier (marmalades, jams), spicier as well. Rather a lot of cinnamon and a few gingery touches. Finish: very long, always with these wood shavings in the background. Comments: absolutely excellent, just the oak was a tad too much in the front for me.


SGP:561 - 85 points.

Glenfarclas 21 yo (43%, OB, +/-2017)


Last time I tried the rather popular 21, that was in 2012 and it was a little weak (WF 80). Not proud. This is not a very recent batch but there, let's try it, we'll find a newer bottling later. Perhaps. The 43% vol. do feel a little outdated by today's standards. Colour: gold. Nose: it really is extremely soft and even shy, with rather crushed fresh almonds and walnuts. That would give it a fino-y side that's always a hit at WF Towers, but the whole remains extremely low-key. A very particular spot in the official range. Mouth: I find it good and, in fact, not that soft and shy on the palate. Feels like an answer to large-scale softer Speysiders such as Glenlivet or Glenfiddich. Or Macallan Fine Oak but I don't think that one already existed when they launched Glenfarclas 21. Anyway, good drop, very easy, a little leafy. Way better than I remembered it, which always pleases me of course. Finish: short and a little too dry and leafy, loses some of the points it had just earned. Bah… Comments: not my business but they may need to crank up the volume, the juice would clearly deserve that.


SGP:441 - 83 points.

Glenfarclas 2007/2016 (51.1%, OB for The Whisky Exchange, sherry, casks #435+456)


Lovely reuse of the old lettering. Colour: deep gold. Nose: oh this is really funny and purely the result of chance, this baby really feels like the 21 with many more watts. Wonderful almonds and walnuts, marzipan, amaretti soaked in grappa (I do what I want), then green teas and the subtlest raisiny side. I'm glad I was still having this one on the side. With water: some toasted bread, a wee feeling of botrytis, surely some beeswax… Certainly not the first time a blend of only two casks would generate some higher complexity then from a single cask. Mouth (neat): extremely good, really. Quince and mirabelle jams, so some 'sweet' sherry, Jaffa cakes, a lovely wee touch of cracked pepper mixed with a little gunpowder (for an extra-kick, ha), some tobacco, some raw chocolate… Really pleased indeed. With water: mushrooms and a touch of sweet curry, raisins, maple syrup… Finish: long rather smoother. Chamomile and nougats plus juicy golden sultanas. Comments: at times you would have believed they had rather married one sherry with one bourbon.


SGP:651 - 89 points.

Perhaps a very last one, as a session that goes to eleven is just enough. Let's make it one of those famous Family Casks.

Glenfarclas 1990/2015 (54%, OB, Family Casks, for HNWS, sherry butt, cask #4710, 614 bottles)


Colour: Dark red amber. Nose: arch-classic sherried Glenfarclas, rather rich, oh-so slightly meaty, full of dried fruits, Christmas cake, with a wee drop of mocha and, above everything, a good five kilograms of moist pipe tobacco. With water: menthol, sage, chives and lovage popping out, I can't see who would be against that. Perfect evolution of a deeply sherried malt once proper reduction was done. Mouth (neat): perfect, with rather a lot of liquorice, which is a little unusual with this style, otherwise truckloads of dried fruits, the raisins being on top. Totally Glenfarclas as in Glenfarclas. With water: swims perfectly. Died beef (obviously, I had intended to write 'dried'), raisins, chestnuts, tobacco, coffee, mole sauce… This is perfect. Finish: long, very chocolaty, with some mint. Thin mints, not the first time we're trying a Glenfarclas that would display thin mints. Comments: extremely classic, a JS Bach of malt whisky.


SGP:561 - 90 points.