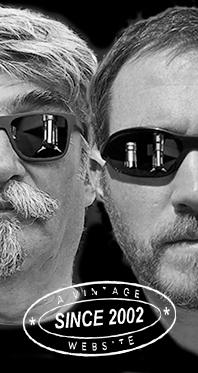 Home
Thousands of tastings,
all the music,
all the rambligs
and all the fun
(hopefully!)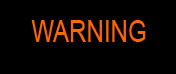 Whiskyfun.com
Guaranteed ad-free
copyright 2002-2021



I have the impression that the indies are having more and more Glenlossie these days. Let's handpick of few of them, starting with three little apéritifs…

Glenlossie 12 yo 2009/2021 (43%, LMDW Artist Collective 5.0, first fill bourbon, 1317 bottles)


This baby from four barrels, the whole bottled at what has now become an unusual strength from an indie bottler. Colour: white wine. Nose: it's pretty much on fresh barley, brioche, kougelhopf, porridge and custard, with a wee floral side that would bring more complexity. Dandelions. Touches of banana skins and a little cut grass. Typical fresh young Speysider al natural. Like! as they say on Facebook. Mouth: good, fresh, a tad bitterer and more liquoricy than expected, with touches of green oranges and a little peppermint. The strength works well. Finish: unexpectedly long and even more on liquorice, or rather liquorice wood. Even a drop of absinth in the aftertaste. Comments: real good, easy but solid and serious unsherried Speysider. This session is starting well…


SGP:351 - 85 points.

Glenlossie 9 yo 2011/2020 (46%, The Whisky Lodge, Orcines, recharred hogshead, cask #1082)


Colour: white wine. Nose: same ballpark, this one being just a tad rounder, 'sweeter' on the nose, and a little more on praline and muscovado sugar. Very nice. Mouth: indeed very similar, if not quasi-identical. Lovely liquorice, cake, triple-sec, then a grassier side of excellent quality. Wonderful balance. Finish: long, on liquorice cake, should that exist. I'm sure it does. Comments: a perfect malt whisky that would show all your better friends what's exactly malt whisky, beyond all kinds of aromatisation and flavouring that are used these days. Indeed, very good.


SGP:451 - 85 points.

Glenlossie 10 yo 2010/2021 (46%, James Eadie, Small Batch, UK exclusive, 923 bottles)


Does the wild boar on the label suggest this baby will be a little rougher? Colour: white wine. Nose: same, really, and almost undistinguishable on the nose. Mouth: same. Excellent barleyness and, perhaps, a little more oranges this time. Finish: rather long, cakey, with some brioche, orange blossom water, then a bitterer side in the aftertaste, which pleases me. Comments: well, the nose was close to that of the Orcines whilst the palate was closer to that of the Artist. Very similar ex-bourbon Glenlossies, all very good.


SGP:451 - 85 points.

Those were some excellent apéritifs, time from some older Glenlossie! Vertically, of course…

Glenlossie 33 yo 1984/2018 (56.7%, Signatory Vintage 30th Anniversary, cask #2533, refill sherry butt, 530 bottles)


Angus tried this one already here, but please let's not check his tasting note… Colour: amber. Nose: a tad hottish at first but that's just the effect of contrast… Typical notes of old amontillado, I would say, walnut cake plus a little kirschwasser, almonds, pecan pie, then nosing some fresh raisin rolls straight from the bakery, certainly some cigars, mushrooms, sweet bulldog sauce, tiny touches of Marmitte… With water: still serious, not exactly one of those luscious old sherry casks, although these touches of camphor and cough medicine would indeed suggest older age, should you try this one blind. Mouth: cherry cake and Seville oranges, marmalade, quite some pepper, bitter tonic, liquid caramel, then a sweet pinot gris, perhaps… I would believe the higher strength tends to block it a wee bit. With water: towards chocolate and coffee, with even more walnuts and bitter almonds, old pu-her tea… There's also a small salty side that would suggest fino or manzanilla, although I doubt this would be any of those. Finish: long, firm, both a little meady and tannic/oaky now. A feeling of having just had some mocha ristretto in the rather drying aftertaste. Comments: a big, dry and tense boy.


SGP:361 - 89 points.

Glenlossie 44 yo 1975/2019 (43.3%, Hunter Laing, Old & Rare, 278 bottles)


Ah that Platinum Selection. I'll always remember the first time we spotted a bottle (at DL times) in a shop window. 99€ a bottle! We were shocked, first time an indie bottling was sold at almost 100€. Shocking and we were shoking indeed… Brora, Glendullan, Ardbeg… Colour: gold. Nose: there, mead, honey, roasted raisins, pollen, dandelions, figs and dates, very old cognac, peach syrup, a drop of coconut water… All awesome, a rather perfect beehive-y nose. Mouth: probably a little controversial, as it's started to jump to the other side, with a lot of mint tea, walnut skin, green tannins, a little too much cinnamon… On the other hand the honeyed notes are still there, fighting to the last minute. Should we call it Glen Alamo? (pff, S.) Finish: medium and really drying now. Liquorice wood and strong black tea. Comments: to be respected, like an old actress. No, of course no names. The nose was awesome, maybe we should keep this one in a crystal decanter and just nose it from time to time. After all, that's what modern collectors do, except that they don't even nose their stuff. And they keep their decanters lying in their boxes, tsk-tsk, that's not how you secure an investment.


SGP:351 - 83 points.

Didn't we say three old Glenlossies?...

Glenlossie-Glenlivet 18 yo 1966/1984 (46%, Cadenhead, black dumpy)


Distilled in April, so this is Spring distillation (wow, you're in full form, S.!) Bottled when Cadenhead was still on the East Coast, in Aberdeen. We had tried a 1966/1979 back in 2005 and our conclusion had been that it was 'one to drink rather than collect!' Colour: light gold. Nose: incredible how it kept, you would believe this was bottled right this morning. Lovely barley-y and citrusy tension, with a little lemongrass, agave, perhaps avocado and a little horseradish, then the expected whiffs of metal polish and chicken broth that are to be found in many a 'black dumpy' and that we all love so much. Let's just never ask any chemists to analyse them, deal? Mouth: it's slowly going off the road now, with probably a little too much metallic meatiness plus these chemical touches that remind us a little too much of the last time we've had some of Marks & Spencer's strawberry yoghurt. Now the rather intense miso-y side remains a belter. Finish: long, dry, herbal, bitter, metallic. Underberg in the aftertaste. Comments: in truth, this is difficult whisky, for the old guard only, perhaps. Another Glen Alamo.


SGP:372 - 84 points.