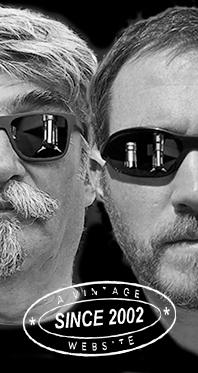 Home
Thousands of tastings,
all the music,
all the rambligs
and all the fun
(hopefully!)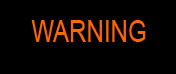 Whiskyfun.com
Guaranteed ad-free
copyright 2002-2021



A word of caution


Let me please remind you that my humble assessments of any spirits are done from the

point of view of a malt whisky enthusiast

who, what's more, is aboslutely not an expert in rum, brandy, tequila, vodka, gin or any other spirits. Thank you – and peace!

Malternatives: Madder Cognacs

After quite some years looking for malternatives in 'brandy' regions, exclusively from a malt enthusiast's POV, I believe we could come to the conclusion that only a few houses could actually compete with our dear Clynelishes or Springbanks. And that most large brands that are only churning out zillions of blends (in crystal or not) are just too, say, thin. Thin-y. Okay, not for us. Let's have a few better ones, starting with an apéritif…

Hermitage 1995 'Chez Richon' (43%, Cognac, Grande Champagne, +/-2019)
Remember, Chez Richon in Segonzac would hint at the house Michel Forgeron, which is a very good house, naturally. Colour: amber. Nose: classic fresher cognac, with some mentholy and pine-y notes that may stem from some new oak in this context, then preserved pears, apricots and peaches, juicy sultanas, orange blossom water, and meadow flowers. Very lovely nose, fresh and playful, well balanced, elegant. Mouth: yeah very good if a tad 'from the country', full of raisins and honeys (heather), with a sugary touch that was not expected and some liquorice allsorts. Feels a wee tad 'pushed' but we're far from the large-brand juices that would make any fan of 100 Pipers cry. Finish: medium to short, sweet, easy, honeyed. Comments: possibly not the best 'Hermitage' I've tried this far, but watch these pages. Still pretty much high-echelon.


SGP:640 - 80 points.

Jean-Luc Pasquet 'Le Cognac de Pierre L.62' (41.3%, OB, Petite Champagne, 377 bottles, +/-2021)
I'll say it, the price here is scandalously low. Possibly twenty (20) times cheaper than what any lousy malt whisky from a similar vintage would cost you. A scandal, especially since we now all know that this little house if doing things very rightly. Colour: amber. Nose: all smoothness and roundness, and totally on various peaches in all their forms, preserved, as jams, fresh, as liqueurs… That's just ueber lovely, but it's true that I'm a sucker for anything with peaches inside. Tinier notes on the sides would rather be rose petals and raisins, incense and cedar wood, pink grapefruits ans Szechuan pepper, and possibly… Sauternes. Cheers. Mouth: great fun here. Late-harvest gewurz and old Tokaji, rose jelly, patchouli, a drop of muscat, blood oranges, peaches… It's not that the oak would be unnoticeable – it's quite big – but the floral side in all this would just counterbalance it effortlessly. Have I used the word 'lovely' already? Finish: not that long, but still fresh and absolutely not 'tannic'. Comments: very floral old cognac, most probably distilled even before the Beatles first sang Love Me Do. This wee Cognac aged best, if you ask me.


SGP:651 - 90 points.

What's good is that we've got a worthy sibling in the house…

Jean-Luc Pasquet 'Lot 62' (40.4%, OB, for Wu Dram Clan, Petite Champagne, +/-2021)


So the early Beatles, once again. Colour: deep amber. Nose: same territories, same configuration, same kind of profile, same pleasures. This one is, perhaps, a wee tad rounder, with rather more raisins for example, but I may well be dreaming. In short, it is clearly peach-led once again. Perhaps a little more earth and tobacco too? Nah they're extremely similar, if not virtually identical. Mouth: don't teach your grandmother to suck eggs! Same-ish Cognac, really. Quality's high, all is fine, Tokaji and peaches are exactly where you were expecting them… Oh, apologies, that would rather be old pineau I suppose. Finish: medium, fresh. Looks like I haven't mentioned litchis before; so, litchis. Comments: marvellous, delicate old Cognac that aged just as well as Sir Macca. If I may.


SGP:651 - 90 points.

These guys from the Wu Dram Clan seem to know what they're doing, so let's have more…

Vallein Tercinier 'Lot No.70' (53.7%, OB for Wu Dram Clan, Grande Champagne, 114 bottles, 2021)


Do these extremely fine people know that we wouldn't say 'dram' in French? Well, besides, the codes would suggest Mott the Hoople rather than The Beatles here… Colour: amber. Nose: yay, small herbs, soups, overripe fruits and the jams made thereof. Crushed mint, ground liquorice, lighter cinnamon, manioc, pumpkin, new furniture (Ikea), fresh almonds… That's all very complex and, to be honest, rather a little 'malty'. Please don't shoot. With water: not too sure, putty and coal tar are coming out. We've got nothing against putty and coal tar, mind you. Tealeaves. Mouth (neat): the oak's a little heavy on your palate. Pinewood too. I'd say this baby needs water. With water: it's funny that it would behave very differently on the nose and on the palate, once reduction's occurred. In this case it got pretty fruitier, but the leafy side remains there. No very sexy cognac for sure. Finish: chlorophyl, peelings, green tea. That's the oak. Comments: very good, as always with VT. Authentic cognacs, no lab stuff, no cooking, no fiddling.


SGP:461 - 87 points.

Prunier 1967/2021 (52.8%, OB for Wu Dram Clan, grande Champagne, 276 bottles)


A wonderful old house where they do it like when it was best. There are spirits that you cannot improve, any 'innovations' consisting in dumbing it all down. So, these days, innovation = no change. Right. Discuss if you like. Yeah, the labels are sh***y, so what? It's about substance, not about bl***y 'design'. Colour: amber. Nose: oh, old precious woods (rose, thuja), incense, blood oranges, Timut pepper, pink grapefruits, Turkish delights, macaroons, wee whiffs of thyme and rosemary, potpourri, chartreuse, bits of nougat… Ho ho ho! With water: a old lady's mink coat and various old-school perfumes. Roses, Joy de Patou, musk… Stuff like that. Mouth (neat): just wowowow, once you get through the oaky barrage in the arrival. Litchis and roses, muscat, gewurz, pink grapefruits once again, tonic, drops of Campari, Szechuan pepper again and again, fermented tea, pu-ehr, raw cocoa pods, dried strawberries (ever tried that?)… Wat a whirlwind! With water: blood oranges in majesty. A little mint too. Finish: medium, floral, superb. Wine freaks special: think high-class viognier. Comments: a Jimi-Hendrix of Cognac. 1967, you known, flower power. I believe this style of masterful old Cognac really is for malt enthusiasts – but I know I'm being a little parochial here. Keywords, old roses and pink grapefruits. Well done, clan!


SGP:561 - 91 points.