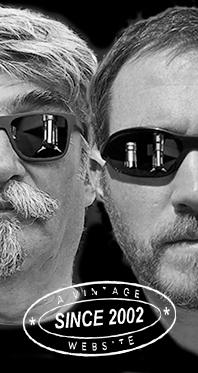 Home
Thousands of tastings,
all the music,
all the rambligs
and all the fun
(hopefully!)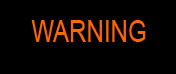 Whiskyfun.com
Guaranteed ad-free
copyright 2002-2021



New cognac for malt people, vertically

| | |
| --- | --- |
| A few little houses have recently gained much respect from within whisky circles and frankly, that was all totally deserved. You were having Jean Grosperrin, then came Vallein Tercinier, then Jean-Luc Pasquet, Maison Prunier… These very smart and lovely people have understood, earlier than others perhaps, that beyond absolute quality, whisky people were seeking power (adios 40% vol.) and probably a tad more 'brighter oomph' (for lack of a better expression, my bad). And certainly not 'old oak juice'. | A traditional 'chai' (Confrérie du Cognac) |

Oh and many whisky people tend to believe that obscuration is a plague, just like silly decanters. Good, let's try a few new ones, but first, maybe a funny apéritif that I was having in a box…

Soberano '5' (36%, OB, Gonzalez Byass, Spanish brandy, +/-2015)


Apparently, this is a prestige cuvée but nowhere does it say that '5' is the number of years this was matured for. Colour: amber. Nose: caramel galore then dried black raisins and various roasted nuts. Touches of Kahlua and other coffee liqueurs, and certainly molasses. Not totally unpleasant, would I say, but probably best while on vacation in Spain with very good, easy-going, not nit-picking friends. Mouth: light and sweet but not totally liqueur-sweet, certainly not with no added sugar though, on American office coffee, light rums, raisins, molasses… Well the thing is that there's virtually no body (in two words). More office coffee at the end of the day. Finish: very short and thin, but rather clean and not too ridden with sugar. Comments: pretty okay, really, I was expecting much worse yet.
SGP:620 - 65 points.

More brandy please… Remember cognac is a wine brandy, branntwein = burnt wine = brandy, but both words, burnt and wine, have to be taken liberally in this context. True, wine brandy could be seen as a pleonasm (burnt wine made from wine) but it is not, wine simply being the result of the alcoholic fermentation of fruits or even grain (low wine). Anyway…

Petite Champagne 1992 (46.9%, Jean Grosperrin, L839, +/-2021)
Colour: gold. Nose: crazily aromatic, full of sweets (even banana foam) and preserved peaches and apricots, with a pineau-y side, notes of wine from Monbazillac, even gewurztraminer, honeysuckle and clover honey, plus the most distinctive maple syrup ever and lastly some fresh mint leaves in the garden. Very catchy, very lovely. Mouth: rather creamy, tighter and grassier – it couldn't have been fruitier anyway – with oranges and tangerines and touches of liquorice and caraway. More and more marmalade over time, which is just very fine. Very lovely drop. Finish: medium, very fruity again, with roasted apricots and a few liquorice allsorts. Comments: let's play a little game today, called 'if it was malt whisky'. This time I would say Balblair 15 years ex-refill sherry.
SGP:641 - 88 points.

Jean-Luc Pasquet V.84 A.36 (53.8%, Old Master Spirits, Grande Champagne, 168 bottles, 2021)
Obviously a 36 ans d'âge from the 1984 vintage. Remember, in cognac vintages refer to the harvest, not to when it was distilled. Having said that, they cannot wait for more than a few months, so a 1984 ought to have been distilled either in 1984 or early in 1985. Colour: light amber. Nose: another complex fruity cognac. I'm first getting whiffs of spearmint and citrons, absolutely awesome that, then really a great Sauternes. I know it's a bit fast and clumsy to mention 'Sauternes' in this context, but believe me, it noses like a great old, say Barsac. Apricots, rose petals, wild berries, honeysuckle, juicy tangerines… What a nose. With water: it would go kind of topical. Guavas and bananas, nothing too extravagant. Mouth (neat): I'm reminded of old bourbons for a wee while (rye and oak) before some liquorice and demerara sugar would take over, only to unleash an avalanche of ripe and jammy fruits. Peaches, apricots and raisins, naturally, also oranges and pomegranates. With water: lovely, feeling rather a little younger. Add melons to the basket. Finish: medium, fresh, with touches of vanilla and that spearmint that's back, then candyfloss and toffee apple. Comments: I'm not sure you would guess this is 36. Absolutely stunning; if it was malt whisky, it would be an ex-hogshead Rosebank 20 yo.
SGP:641 - 91 points.

Borderies 'Héritage N.78-85' (57.1%, Grosperrin for Cognac Sponge, 165 bottles, 2021)


The cryptic name would suggest this is either a vatting of the 1978 and 1985 vintages, or a blend of various vintages spanning from 1978 to 1985. Remember Borderies is the smallest cru, but it's got many die-hard afficionados. Such as the Sponge, apparently. Colour: deep gold. Nose: more rustic than the 'Champagnes', tighter, with rather more waxes and even oils (rapeseed, linseed) as well as crystallised citrus. A jar of crystallised tangerines, for example. Also whiffs of potpourri, which would include rose petals once again. With water: the feintest whiffs of teak and thuja wood, perhaps a touch of engine oil. Not a style that's unseen in the best parts of Scotland. Mouth: fantastic, extremely tight, even zesty, blade-y, and yet rich, without being fat. Well I know what I'm trying to say. Superb citrus here, lemon curd, maracuja… With water: a few oaky tones and some beeswax, mint and liquorice. I've now got an idea wrt the whisky comparison… Finish: medium – cognacs are rarely as long as robust malt whiskies – and rather on stewed fruits and herbal teas. Comments: a bit more 'from the countryside' than the Champagnes, which is exactly what you'd expect from a Borderies. Superb cognac for sure, while if it was malt whisky, it would be a 15-20 yo Clynelish in my opinion.


SGP:551 - 90 points.

Vallein Tercinier 47 carats 'Lot 73' (48.4%, Asta Maurice, Petite Champagne, cask #AMF003, 150 bottles, 2021)


Probably the year when the US left Vietnam. Colour: full gold. Nose: oh, one of those early 1960s Glenmorangies. Remember the 1963? This is bordering perfection, in truth. Marrow quenelles, bouillon, stewed bananas and peaches, menthol and sultanas, oranges, camphor, Pu-her, pink grapefruits, honey sauce, macha… Wow, really wow. No literature needed. Mouth: amazing that it would kick it off with williams pears, at 47 years of age. You've even got notes of poiré (pear cider) and old Calvados Domfrontais (I know I keep promising a large Calvados session but no worries, it's somewhere in the pipe). Now this wonderful old cognac would tend to become a wee tad tea-ish after that stunning arrival, but that's nothing. There's some coffee too, chicory coffee perhaps, liquorice wood... Finish: medium, with rather more sultanas and some obvious rancio. Comments: absolutely excellent, just a little less 'high-def' than excepted when I nosed it. My, what a nose. If it was malt whisky, it would be Glenmorangie 25 yo rather than the 1963.
SGP:551 - 89 points.

Jean-Luc Pasquet 'Confluences Très Vieille Petite Champagne L.49.62.73' (44.3%, OB, 2021, 292 bottles)


Good, let me explain, this is a blend of three vintages from three different vineyards/distillers, a 1949, a 1962 and a 1973, all from Petite Champagne. The average age – but that doesn't count – is 58 years. Colour: full gold. Nose: sweet Vishnu, this just some otherworldly herbal tea blended with around five hundred different fruit juices. Should you prefer the expurgated version, let's say honeysuckle and mangos. In the back, crushed mint leaves and a touch of lovage. Amazingly fresh, immediate, and kind of 'obvious'. Mouth: freshness and mint, rooibos, pink bananas, mangos, cantaloupes, very old white Graves, and several other very old sweeter whites. It's very clear that this would be distilled wine (thank you Einstein). Finish: incredibly tight and fresh, it would never bow down. Lovely 'phenolic' honeys, fir honey... Comments: very impressive, you could really understand that the cellarmaster had wanted to keep this heavenly mixture 'as fresh and fruity as possible'. If it was malt whisky, that would be an old Mitchell's Springbank 25 yo 'dumpy'.
SGP:651 - 92 points.

Petite Champagne 'Héritage N°.71' (52.3%, Jean Grosperrin for Flickenschild, 2021)


A botte with a very moving story, I would suggest you check Flickenschild's website. Colour: deep gold. Nose: this one's more on bananas flambéed, then quince jelly and mirabelle tarte. There's also a little custard and lots of raisins rolls, maple syrup, vanilla fudge and just toffee. With water: in the woods (moss, mushrooms, humus) with both some white and some milk chocolate in your pocket. Sesame turon – which kills. Sesame turon is too good. Mouth (neat): we're really flying super-high today. This time I'm rather finding nectarines stewed in honey and white wine, same kind of treatment on pears, and once again this little mint-and-liquorice combo. A few baking spices. With water: turon is back, halva, pistachio nougat, some Wulong tea and some mint… Finish: medium, as always, a tad more herbal. Lime tea, more Wulong, peach skins… And back to mint in the aftertaste. Rather mint tea (in the Sahara). Comments: I love it that it would have started ueber-fruity, to become grassier and more complex over time. Su-perb. You never see these at the large Cognac houses, do you. Excuse me? Ah, yes, if it was malt whisky, that would a slightly tougher Speysider. Say one of those moderately sherried old Glenfarclas.
SGP:561 - 91 points.

Jean-Luc Pasquet 'Lot 68-72' (59.1%, Kirsch Import Edition, Fins Bois, 2021)


Crikey, all our best cognacs go to Belgium and Germany these days! Quite. Few people do Fins Bois, let alone Bois Ordinaires, but Grosperrin showed us mere mortals how good they can be. I would add that it's not very common that such an old cognac (unless it spent its life in demijohns) would remain this strong. Colour: deep gold. Nose: careful now. Croissants? Brioche? Marmalade? Crème brûlée? We won't go any farer without water, these cognacs are too complex, you could lose your nose trying to unearth all the nuances… So, with water: herbal teas galore, chamomile, mint, cinnamon tea, woodruff, mullein, and just darjeeling. Mouth (neat): sublime, rich, mirabelle-y… And b****y strong. Bitte entschuldingen Sie. Mit Wasser, I mean, with water: exactly what we had found on the nose (herbal teas) plus plum jam and just banana pie. I mean 1968, that's Hendrix, Joplin, Cream, the Doors… (and, S.?) Finish: medium and very coherent. Plums, honey, herbal teas... And almond croissant, which is some utter sin. Comments: not too sure about which malt whisky this could be. Wait, perhaps a Lochside? Yes, certainly, a Lochside.
SGP:561 - 90 points.

Let's remain vertical (no worries, we keep it all on manual control)…

Jean-Luc Pasquet 'V.57 A.63' (47.6%, Old Master Spirits, Fins Bois, 70 bottles, 2021)


Another moving story about the winemaker and distiller, Mr Aubineau, who had just come back from service in Algeria when he made this wee 1957. Once again, you'll find the whole story on the bottler's lovely website. Colour: gold. Nose: it is a rather cake-y old cognac, rather on pastries, pies and tartes, then humidor and, perhaps, preserved lemons as they make in lovely Morocco. Some cigarettes as well (pack of Camels) and some triple-sec. You do feel a little oak (this one only ever saw oak, never a demijohn) but that would rather translate into notes of earl grey tea. So all is fine and well so far. Mouth: what's this miracle, at sixty-three years of age? Apart from a few tea-ish touches here and there, and perhaps a little cedarwood, it is a bright and fruity old cognac, rather on plums and papayas, with a dollop of heather honey (purple heather) and ideas of bananas flambéed. Flambéed au cognac, naturally, not flambéed al rum. Finish: the miracle goes on, while I would have expected it to become a little drying and oaky now, it just does not, getting even brighter and more on oranges and toffee. Oranges (and lemons) will always save any old spirits. Comments: high score because it's fantastic, not because it's very old. And not because the figure '63' would remind some of us of some good AMGs (make sense of that if you can). If it was malt whisky, it would be an old closed Distillery. Say Coleburn. Or there, Glenlochy.


SGP:561 - 91 points.

1992-> 1957, not bad, is it! See you one of these Sundays with more stunning cognacs.