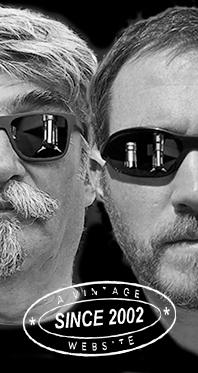 Home
Thousands of tastings,
all the music,
all the rambligs
and all the fun
(hopefully!)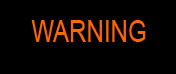 Whiskyfun.com
Guaranteed ad-free
copyright 2002-2021



Once again, the whisky world is ours

Let's see where the chase will lead us today, what's sure is that we'll take off from France…




Eddu 17 yo 2004/2021 (49%, OB, LMDW, France, Cognac cask, cask #184, 250 bottles)


This is pure malted buckwheat whisky from Bretagne/Brittany, mind you. In my own little book, buckwheat sure is a cereal. It's like art, it is art when you see it as art (not sure that applies here, S.) Colour: light gold. Nose: wonderful, lighter, sweeter, aromatic, with melons, peaches and pears, then a little lavender ala rye whisky, poppies, hay, barbecued liquorice, tangerines, woodruff, wormwood, verbena… This is a pretty amazing perfumy nose, you would also believe the fine folks at Christian Dior have distilled it. I would suppose the peaches and the pears came from the cognac cask, though. Mouth: cognacsky or whiskgnac? Feels pretty meta indeed and when blinded, I'm not sure I wouldn't have said 'cognac!' Raisins, peaches, melons, cassata, panettone, earl grey, grenadine, raisins, granny smith… Finish: medium, very fruity, pretty light. All-fruit western fruit juice, ice-tea, peaches… Comments: a category-breaker, almost a 'political whisky'. Is this real whisky? What's sure is that I'm finding this metaspirit as good as I'm finding Zuck's metaverse BS totally lousy.
SGP:641 - 85 points.




Broken Bones 3 yo 'Peated' (46%, OB, Slovenia, batch #2/21, 2021)
We had rather liked the unpeated version of Broken Bones the other day. This has been partly matured in ex-Scottish peated wood, but it seems that the barley they've been using had been smoked too. So, it is not only a lousy cask-smoked whisky as others, including some Scots, are doing these days. Colour: white wine. Nose: mild smoke, fireplace, burnt magazines, pancake dough, salsify, turnips, ashes… This sure isn't unpleasant, just a tad dry. Mouth: hey, gentian, celeriac, wild carrots, radish, chartreuse, dill, fennel… Great fun here, even if we've somehow left whisky territories. When you distil good roots (guilty as charged) this is what you may get. Caraway. Finish: rather long, very aniseedy and mentholy. More celeriac and celery. Comments: Comments: I am all for this, as I cherish anything earthy, herbal and rooty. Great work, Slovenia!
SGP:572 - 84 points.




Oxford Rye 2017/2021 #004 (51.3%, OB, England, bottled for IF Oxford Science & Ideas Festival)
Sounds as serious as Mr Bean, does it not. Seriously, love what they do, we just have to suppress any images of Boris J. Trump from our mind. Colour: gold. Nose: lovely spicy and floral rye, full of poppy bread, lavender, violets and caraway. With water: carrots all over the place. No, really. Mouth (neat): very good, with some spicy oak and then more lavender, liquorice, caraway and, perhaps, a little too much oak this time. A tad sawdust-heavy. With water: no, we're fine, even if it's getting a tad too custardy for us. Finish: rather long, with good roots and perhaps a tad too much oak. Comments: yeah a tad quercus-heavy, but otherwise fresh and right on rooty and earthy rye. Perhaps this with smoked salmon? Or on scallop's carpaccio, with Szechuan pepper? Good fun, good spirit, just forget about Boris.
SGP:551 - 81 points.




Starward 5 yo 'Apera cask' (52.4%, OB, for LMDW, Australia, cask #1870, 240 bottles, 2021)


From a 1st fill apera cask. To be honest, I used to know what an apero was, but had no ideas about an 'apera'. Apparently, apera is a kind of Australian sherry made from palomino. All right then… Colour: gold. Nose: sweet. Apricot bread, nougat and cassata. Some crystallised tangerines. With water: sawdust, vanilla, semolina, tapioca… Mouth (neat): very oaky, spicy, concoctiony. Deep drying tannins. With water: some tropical sweetness at first, then a lot of gingerbread, then some drying oak spices. A little too much for me. Finish: long and a little plankish. A little too IKEA-y. Comments: fine but the oak's rather too much in the front for me.
SGP:351 - 75 points.




Milk & Honey 2017/2021 'Ex-Islay Cask Conquête' (64.5%, OB, cask 2017-0328, 233 bottles)


This doesn't make any kind of sense, come on, an Islay cask in Israel! But whisky's not about logic or rationality, whisky has no limits, whisky's about transcendence and love. No? Colour: white wine. Nose: young Laphroaig in your nostrils. Green crabs, mercurochrome, bandages, iodine, brine, kelp, all that being only a wee tad muted. With water: pears! Good fun to see the original distillate making it to the front. Mouth (neat): I'd have called this Milk & Honey & Peat & Pepper. Big peat indeed, big pepper, and frankly, at 64%+, it's a little, cough, ach, a little hot. Huge pepper, pepper sauce, chilli flakes... With water: balance has been achieved, thanks to a lot of Vittel (WF's official water – they paid for my new Bentley mind you). Young Laphroaig made in Israel, really. Finish: long, with lemons, menthol, eucalyptus and a grittier grassiness. Comments: whisky from Ilslayel, really. Very good, a little unlikely, mindboggling, uncertain, questionable, and yet very good. Very well done, M&H!
SGP:465 - 86 points.