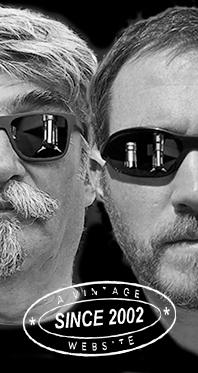 Home
Thousands of tastings,
all the music,
all the rambligs
and all the fun
(hopefully!)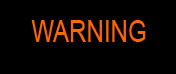 Whiskyfun.com
Guaranteed ad-free
copyright 2002-2021



Strange pairs, today Glenmorangie



I first thought, while perusing the wine and spirits shelves in the nearest supermarket (a large Leclerc 'hypermarché') that they had mistakenly put some Veuve Clicquot from last summer amongst the whiskies. Nah, it was actually that rather new Glenmorangie 'X', which, incidentally, belongs to the same company, Louis Vuitton Moet Hennessy (LVMH). Actually, that huge group is now called the other way 'round, that is to say Moët Hennessy Louis Vuitton – but they wouldn't change the acronym to MHLV. Haven't I lost you again?



Glenmorangie 'X' (40%, OB, +/-2021)


It's written on the label, this pretty cheaply priced NAS single malt (25€ a bottle at Leclerc at time of writing) was 'made for mixing'. But let's be rebels, as much as we've sometimes mixed some very precious old malts while we shouldn't (Port Ellen misuwari at Fiddler's, anyone?) we just shan't mix this 'X' and rather do a real yet quick check of the engine. Colour: gold. Nose: frankly, you could have this neat. It's fresh, pleasant, malty, with rather a lot of vanilla and maple syrup (some heavy charring I suppose), tinned sweet maize, orange blossom, nougat, traditional cake… And our beloved panettone. This is liquid panettone! Mouth: once again, I'm positively surprised, I was expecting something flat and meagre, while I'm finding this perfectly drinkable, with good maltiness, vanilla, oranges, more panettone, more nougat… Even the 40% don't feel weak, the body being more than okay. Finish: not even short. Good earl-grey-y oakiness in the aftertaste. Comments: it may have been 'made for mixing' but I believe it was not made 'only' for mixing. Good easy fresh juice for 'everyone', including us.


SGP:531 - 82 points.

A Highland Distillery 16 yo 2005/2021 (58.3%, First Cask, Whisky Import Netherland Dranken bv, butt)


A single malt. With exceptions, these are usually either Clynelish, or Glenmorangie/Westport, while undisclosed Macallans rather go as blends. Nutshell, this should Glenmorangie. Colour: rich gold. Nose: in my book the soft Glenmorangie is a 'sponge' distillate, it wouldn't even think about fighting any additional influence (active wood, wines) and rather adapt. That may be why, at least in the early days, Glenmo 'Sauternes' was very much on Sauternes, same with Margaux, Burgundy, Port, Madeira etc, or even with new American oak. So, we're on walnut wine here, leaves, mustard, perhaps a little sulphur, I'm even thinking of Jerez vinegar, then artichokes and eggplants, black tobacco (Gauloises), Worcester sauce, even Louisiana chilli sauce… Couldn't you pour this over hamburgers? With water: English brown sauce coming out. Not totally sure that's a good thing. Onion soup. Mouth (neat): bizarre, rather on some heavy butterscotch that someone would have flavoured with tobacco. Smoked millionaire shortbread, a little vinegar again, leather, then more fruits, perhaps goji? Sultanas? With water: leather and bitter oranges, smoked marmalade... And always this feeling of gunpowder (that's the PC way of mentioning 's'.) Finish: long, always on leather, with leaves, bell peppers, walnut and chestnut liqueurs… Comments: not exactly your usual Glenmorangie, but this sure isn't Clynelish. Has its charms, but it's also got a few flaws – not irreparable ones, having said that. Nah, not really for me.


SGP:562 - 79 points.

PS they give you a few recipes in a neck-booklet with the X. Glenmorangie X Peach (1 part Glenmorangie, 1.5 parts peach iced tea), or Glenmorangie X Tonic (same with tonic instead of iced tea), or Glenmorangie X Sangria (2 parts Glenmorangie, 1 part lemon juice, 1 part pineapple juice, 1.5 part lemonade). They didn't exactly rack their brains but why not, I may try some of these later, in… July. Adios.