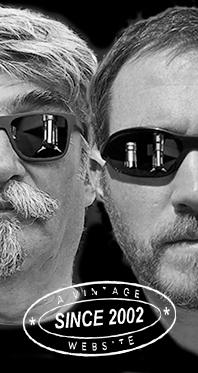 Home
Thousands of tastings,
all the music,
all the rambligs
and all the fun
(hopefully!)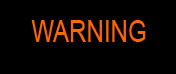 Whiskyfun.com
Guaranteed ad-free
copyright 2002-2021



---

Angus's Corner
From our Scottish correspondent
and skilled taster Angus MacRaild in Edinburgh
Strathmill and Jura
I think I already did a Strathmill tasting this decade. What does it say about today's whisky world that we're doubling our Strathmill tasting note output? As always, apologies to Strathmill fans around the world. We'll also have a couple of Jura as well, for no other reason than because they happened to be within easy reach. No effort spared here at Whiskyfun!

Strathmill 21 yo 'Batch 6' (47.7%, That Boutique-y Whisky Company, 401 bottles)
Colour: white wine. Nose: it's actually rather nice, all on barley, fresh breads, simple beers, putty, sunflower oil, hand lotion. Easy, simple, honest malt whisky that is extremely close to the raw ingredients. Some greener notes of vase water and chlorophyl as well. Mouth: good richness, cereals, cooking oils, a touch of dried mint, yellow fruits, turmeric. Some rather new worldy, bready and even slightly rye-spicy aspects as well. Finish: medium, oily, bready, cereal and with various mashed vegetables and cooked grains. Comments: Quite unusual and in many ways characterful spirit. It's not exactly 1945 Glen Grant, but if you like rather firmer, grainier and chewy malt whisky then this humble and harmless we Strathmill has plenty charm.
SGP: 461 - 83 points.

Strathmill 27 yo 1991/2019 (46.1%, Cadenhead Single Cask, bourbon hogshead, 204 bottles)
Colour: pale straw. Nose: it's very much the same style of distillate, except here there's even less wood influence. This feels bare, sparse and brittle. Bare bones whisky with naked aromas of crushed malt, barley water, malt extract, toasted brown bread and then this growing and rather unusual aroma of glue, putty, vase water and once again this impression of chlorophyl. I find it very good but extremely idiosyncratic and unusual. A few notes of vegetable and sunflower oils as well. Mouth: good, rather chewy texture on arrival. Once again it's really dominated by malt extract, breads, dough, scone mix, Bakelite, sunflower oil, putty and rye spice. It's really a rather challenging style of whisky in fact I would say. Some firmer notes of canvass and an impression of rather brittle, drying waxiness emerge over time. Finish: good length, getting really quite spicy and peppery now. Rapeseed oil, grass, hay, raw cereals, mashed vegetables and ink. Comments: I'm sorry, but these Strathmills are somewhat strange little whiskies if you ask me. Very close to the raw ingredients but also with a rather strange, almost mechanical aspect as well. One of the more peculiar wee corners of Scotch Whisky if you ask me. A point lower as I find it a bit more difficult overall than the Boutique-y.
SGP: 361 - 82 points.

Isle Of Jura 28 yo 1992/2020 (41.2%, Lady Of The Glen, cask #1857, bourbon barrel, 187 bottles)
Colour: straw. Nose: superbly fruity! Really on things like tropical bubblegum and fruit salad juices at first nosing. Runny honey, melon, guava and tinned pineapple in syrup. There's also a little coastal freshness lingering at the back which provides balance, and I think overall it feels a little fuller than the ABV suggests, which is always a good sign. Mouth: a little lacking in oomph, but lots of coastal-tinged waxy qualities, grassy olive oil, camphor, lanolin, bitter citrus peels, grapefruit, tangerine and more exotic fruit syrups too. The length in the mouth is actually quite surprising and once again confounds this expectation around the ABV. Finish: medium, nicely bitter, peppery, coastal, something like salted honey, heather ale and rye bread. Comments: these batches of early 1990s Juras that have appeared in the past year are generally superb in my opinion. I think this one suffers ever so slightly from the low ABV in the mouth, but the nose is 91 point material for sure. Extremely lovely whisky that's well worth trying if it crosses your path.
SGP: 651 - 88 points.

Isle Of Jura 30 yo 1990/2020 (46.4%, Thompson Brothers for The Whisky Find, refill hogshead, 163 bottles)
Colour: straw. Nose: not as fruity as the 92, this is more on seashore, wet rocks, mineral salts, freshly baked breads, heather flowers, waxes, lemon rind and flower honey. Also these rather firm notes of expensive olive oil, soda bread and lanolin. I find it extremely attractive and elegant malt whisky, and really quite old style. In time some slightly green fruity tones emerge like underripe banana and some crushed nettle leaf. Mouth: firm, rich and bready. Resinous in texture, quite saline, peppery, grassy and with a lot of flints, pebbles and mineral oils. Sheep wool, dried tarragon and this impression of salted mead. A lot more mechanical-tinged, Jura unusualness on display here, but it really works and feels very 'island', which is always great. I find more fruitiness over time with some pineapple, more banana and a tiny sweet glimmer of dessert wine. Finish: long, grassy, mineral, oily, perfectly bitter, peppery and with a gingery, salty warmth. Comments: Jura is a distillate that just needs time I think, and to not be juggled around into every cask type under the sun. Anyway, old school, deeply charismatic and complex malt whisky that needs attention.
SGP: 562 - 90 points.