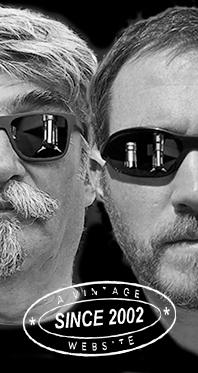 Home
Thousands of tastings,
all the music,
all the rambligs
and all the fun
(hopefully!)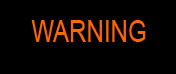 Whiskyfun.com
Guaranteed ad-free
copyright 2002-2022



157 years of Glen Grant in only three whiskies

There are whiskies you don't even need to taste to form your opinion, provided you've got a little experience up your sleeves. I mean, under your belt.

That's certainly the case with some 1950s Glen Grant by Gordon & MacPhail, all you need to know about is the colour, maybe the A.B.V %, and presto, you could do your own mental cinema and align descriptors as if on parade, while only wondering a bit about the relative weights of the main clusters. Meatier or fruitier? More 'marmalade' or more 'raisins'? Oh and closer to 90 or closer to 95? The rest is just for sport… So let's do some sport, with first a wee warm-up lap.

Glen Grant 1997/2020 (52%, Caora, cask #23806, 225 bottles)
Most probably some all-natural middle-aged Glen Grant, full of cakes. Colour: light gold. Nose: class. Bread, barley, chalk, brioche dough, then lemon juice and granny smith. With water: a little custard and white chocolate. Banana cake and Belgian waffles + maple syrup. Basically, it got rounder. Mouth (neat): excellent pure, lemony arrival, once again geared towards chalk and dough and green apples after that. Immaculate. With water: this time it wouldn't really become cakier, it's just even more on lemons, zests, peel and angelica. Beautiful drop, extremely pure (you already said that, S.) Finish: medium, with the much expected notes of limoncello. Comments: top-notch fresh Glen Grant. Well, I prefer the German expression, 'Spitzenklasse'. It's true that Caora are located in Solothurn, in Alemannic Switzerland. Hoppla!
SGP:651 - 87 points.

To Gordon & MacPhail's… What's really remarkable is that they aren't content with releasing another glorious Glen Grant from the 1950s, they have two! A 1957 for Mr George (Urquhart) and a 1952 for The Queen (Windsor). I'm totally sure these ones too, together with a recent 1948 for Premier Whisky Hong Kong and that 1956 for LMDW's 65th, will be part of the small cohort of the very best whiskies of the two last years (together with Aldi's Glen Marnoch, LOL…)

Glen Grant 64 yo 1957/2021 'Mr George Legacy Second Edition' (56.1%, Gordon & MacPhail, first fill sherry butt, cask #3438, 298 bottles)


Without further ceremony… Colour: brown amber. Nose: I'm not sure we've ever been this close to very old armagnac. Starts with some wonderful chocolate and ganache, gianduja, gradually moves towards mocha and macchiato, with also wee whiffs of coconut water, goes then towards Schwarzwald cake (cherries, chocolate) and juts black tea and cigars, but never, ever gets meaty. There, we've already got an answer to our virtual questions. With water: indeed, very few meaty tones (perhaps Grisons meat, since we've been to Switzerland?) rather tar, cigars, and simply even more chocolate. Perhaps a drop of smoky 'whiskey' sauce. Crushed pine needles. Mouth (neat): oh, thin mints! Plus maracuja coulis over chocolate fondant and prunes. Or there, prunes in old armagnac. Pine resin, caraway and cloves in the background. This one's pretty tight and focused this far, to say the least. With water: oranges and more piney things popping out. I know there is some kind of short-drink where you would blend triple-sec with crème de menthe. Curiously refreshing. A tiny touch of fresher oak – they may have changed the bung recently (ha!) Finish: rather long, more on spicy marmalade, quince jam, a little pepper and juniper (oude genever), while some raw chocolate and a little coconut cream would sing in the aftertaste. Comments: assertively immaculate, without the tiniest flaw and with a very well-behaved oakiness.
SGP:561 - 92 points.

Glen Grant 70 yo 1952/2022 'Platinum Jubilee of Queen Elizabeth II Edition' (52.3%, Gordon & MacPhail, Private Collection, first fill sherry butt, cask #381, 256 bottles)


An incredible bottle! We fondly remember G&M's 'Silver Jubilee' bottlings, especially that glorious Highland Park 1952/1977 (WF 94). I also remember that 2012's Glen Grand 1952 'Diamond Jubilee' had been a little more fragile (WF 88). Colour: full gold. Nose: gentler, mellower, more floral and more honeyed, more herbal, probably subtler and more elegant than the 1957. I find it rather bizarre that my poor French mind would rather think of Helen Mirren (who played the Queen in cinemas) than of the Queen herself. A whole bouquet of meadow flowers, also simple dandelions, acacia, acacia honey, beeswax, quinces, mullein flowers, golden sultanas… This is amazing, I would have thought it would be one of those stunners distilled in the early 1970s. 1972 anyone? With water: more quince and more spearmint, woodruff, wormwood, honeydew… Mouth (neat): game set and match, I would say I like this subtler one even (a little) better than the superb 1957. You would almost believe it was made by bees (why not Buckingham's?) as I'm finding massive amounts of beeswax, honey, pollen, pinewood and then some bitterer propolis. Chewing heavier chlorophyll gum. With water: a salty miso-y touch over mead and orange sherbet, plus all of the usual honeyed cortege, and an old apple. Finish: long, still bright and fresh, almost refreshing! Lovely honeyed and mentholy aftertaste, with an expected lingering pepperiness. Very black tea. Comments: probably the youngest-tasting 70-years-old spirit I've ever tried, including cognacs, armagnacs and calvados. To The Queen, To Helen Mirren (they will never let me enter the country again), and to the great folks at Gordon & MacPhail (I'll go through Scotland then!)


SGP:651 - 93 points.