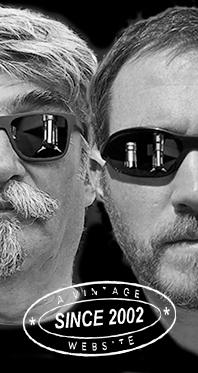 Home
Thousands of tastings,
all the music,
all the rambligs
and all the fun
(hopefully!)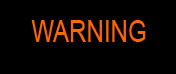 Whiskyfun.com
Guaranteed ad-free
copyright 2002-2022



A case of Glenburgie
Part Two

Because we were having more…



(Picture, Loretta Lynn - Decca Records)



Glenburgie 21 yo 1998/2020 (56.7%, Elixir Distillers, The Whisky Trail, hogshead, cask #751398)
This one came with a very funny label, paying tribute to Loretta Lyne (arm). Sad news since this one was released, Lorretta Lynn passed away just a few weeks ago. To Loretta Lynn! According to the high scores fetched by its sister bottlings, everything should be fine… Colour: white wine. Nose: a grassier one this time, in other words there's no mango extravaganza, rather green gooseberries, apples and rhubarb playing around, followed by vanilla and a little sorb eau-de-vie. With water: funny whiffs of aniseed and mint. Artisanal Scottish pastis – quite. Mouth (neat): tight, citric, with a bag of lemon drops, the obligatory limoncello, and then passion fruits, plus indeed rhubarb wine. Rhubarb wine, when well made, could really fool wine freaks and make them believe it's some kind of riesling or grüner. Good fun guaranteed when tasing blind. With water: wonderful citrus and maracuja. Finish: long, fresh, zesty, even refreshing. Comments: excellent. Thinking of Loretta Lynn…
SGP:651 - 88 points.

Glenburgie 20 yo 1998/2020 (55.3%, Gordon & MacPhail, Connoisseurs Choice, refill American hogshead, cask #4036, 245 bottles)


Colour: straw. Nose: a little more oak, which would translate into a little more banana, vanilla, and some syrup (barley syrup). The rest is as fruity, rounder, more on ice cream and liqueurs. Orchard fruits, something very faintly officinal if not medicinal, touches of earth and grist, a little silage perhaps… All that before some louder lemons would make a comeback, not mention that Italian lemon liqueur that we keep mentioning. With water: damp fabric, old jacket, wool, grist and husk… Mouth (neat): a tad more rustic than the TSMOSs, leafier, and certainly much grassier. Apple peel. With water: gets gentler, softer, meaning that tangerines and oranges would come to replace all this grass and all these lemons. Finish: medium, fruity, with more pepper and just cinnamon. Chalkier aftertaste. Comments: excellent, it's just that the TSOS were bombs.


SGP:561 - 86 points.

Let's change vintage (barely) and cask…

Glenburgie 21 yo 1997/2018 (51.5%, Douglas Laing, Old Particular, sherry butt, cask #DL12572, 607 bottles)


So sherry, but we might not be as 'heavy' as the ones we started this two-part session with. Colour: gold. Nose: cakes and oils, Ovaltine, Nut***a, butterscotch, shortbread… No actual raisins though. Wasn't it a refill butt? With water: rather a little rubber coming out, could be that water was not mandatory here. Mouth (neat): walnuts and hazelnuts in all there guises, roasted, baked in or on cakes, as liqueurs, as spreads, in pralines, in nougats… With water: chocolate chiming in, cranberries perhaps, also that little rubber, leaves, leather… But all that remains gentle. Finish: medium, grittier, but walnuts are back in the aftertaste. In all their guises. Comments: very fine, it's just a little tough to have these after 'the fruit bombs'. My bad.


SGP:452 - 84 points.

Glenburgie 24 yo 1995/2020 (56.7%, Gordon & MacPhail, Connoisseurs Choice, first fill sherry puncheon, cask #6347, 543 bottles)


Well, some previous ones had some Nut***a flavours, while this one looks like Nut***a. A darker Nutella, you could almost pour it into a beer glass, they'll think it's Guinness. Or Mackeson Stout. Right, I'm exaggerating again, but you get the picture… Colour: bronze-ish amber. Nose: someone's mixed chocolate liqueur, coffee liqueur, triple-sec, black tea, walnut wine, hay, pipe tobacco, then thrown cloves into that, well, that brew. A few old copper coins too. With water: earth, undergrowth, humus, mushrooms… And a lot of chocolate. Mouth (neat): creamy mouth feel, while this time, we're more on oranges, hay indeed, fudge and toffee, raisins and PX… We're clearly more in the style of those old Glenburgies that had been bottled for Italy by.. Gordon & MacPhail. Gordon & MacPhail have NOT broken their moulds, so to speak. With water: marmalade and honey at the helm. Gets easier. Finish: long, very honeyed this time. Raisins, old rancio, and some molasses in the aftertaste. Comments: a classic, richer one that will remind some of us of the good old days. You'd almost believe this cask was used in a solera.
SGP:651 - 88 points.

Glenburgie 23 yo 1995/2019 (57.5%, Signatory Vintage for The Whisky Exchange, bourbon hogshead, cask #6585, 272 bottles)


Colour: white wine. Nose: back to TWE/Elixir's favourite style, with a very clean nose, full of orchard fruits and small seeds and nuts. Perhaps pumpkin, perhaps sesame, perhaps pine nuts? Otherwise greengages and apples. With water: more greengages, a little earth, more apples and cider, some chalk… I wouldn't say there's a lot happening at this point, not an usual selection by the TWE gang. Mouth (neat): there, buckets of citrus and tart tropical fruits! Where have they been? Passion fruits, oranges, papayas, lemons… With water: and voilà, mangos and touches of tar and mint. Phew! Finish: medium, with some marzipan and putty, but the tropical fruits are back in the aftertaste. Comments: very funny two-step Glenburgie. Very funny and very good, as expected.


SGP:551 - 87 points.

Further down the vintages…

Glenburgie-Glenlivet 26 yo 1992/2018 (50.2%, Cadenhead, Authentic Collection, hogshead, 216 bottles)
Colour: white wine. Nose: more fun, this time with some tomato sauce, even Bolognese sauce, before some secondary fruits would kick in, vine peaches perhaps, fruit wine, bits of mangos, acacia honey, beeswax, ripe damsons, gorse… You would almost believe we're in Northern Ireland. With just a little water: tiny whiffs of peppermint. Mouth (neat): fruit bomb alert! Blood oranges, mangos, heather honey, mirabelles, quinces, pinot gris… I'm sorry, but wasn't it rather 'Glenbushmills' on the stencil? With water: could have been Littlemill from the same vintage just as well. Finish: medium, very fruity, also floral, also herbal. White chocolate and just a little coconut in the aftertaste. Comments: nah, no water was needed. But why haven't I tried this one when it came out? The good news is that we have another one…


SGP:751 - 90 points.

Glenburgie-Glenlivet 27 yo 1992 (48.9%, Cadenhead, Single Cask, bourbon hogshead, 222 bottles)


As the other guy said, with this charming way of adding 'Glenlivet' to many a Speyside name (except to 'Glenlivet', naturally), WM Cadenhead are offering you two whiskies for the price of one! Colour: white wine. Nose: very similar, almost identical. This one's just a tad chalkier and with a little more custard. Perhaps a notch less extravagant hitherto, less 'Irish'. Mouth: it's rather firmer this time, before it would become more honeyed, with a little mead as well, and even a salty touch. Finish: medium, with hints of sweet wine and even a little cognac in the aftertaste. Comments: this one too is rather sublime, but in the end of the day, my preference goes to the Authentic Collection, by a whisker.


SGP:651 - 89 points.

I believe it is time to put an end to the Glenburgian madness, let's find a really old one…

Glenburgie 44 yo 1975/2019 (41.8%, Hunter Laing, Old & Rare, Platinum Selection, 159 bottles)


The Platinum Selection used to gather the first really expensive independent malt whiskies. Mind you, they were sometimes selling for north of £100! But if I remember well, the price for an Ardbeg and that of a Glendullan were the same. As they still should be, only its age should make the price of a whisky, no? As for this 1975 vintage, remember they were having two Lomond stills until 1981. The output has always been treated separately, under the name Glencraig, but you never know (S. please, no conspiracy theories on WF!) Colour: gold. Nose: and voilà, anything from a beehive, as some other malts from that period could showcase ('donich, 'livet, 'grant…) Nectar, honey, beeswax, propolis, pollen and old pine wood, in that order. Plus a little fresh putty, marzipan, ripe apples, Turkish delights, camphor… It is a sumptuous nose, and of course, an ode to age. Mouth: two steps, first dried coconut, wine gums and honey, then many more oak spices but it'll always stay below the limits. In short, no proper tannicity will ever show up, which is rather incredible. We find many different old wines, especially sweet ones that got drier over the years, then cinnamon rolls and earl grey. Plus myriads of smaller flavours which will remain between me and this old glory. Finish: medium, perhaps a tad tea-ish and tannic here and there, but once again it behaves. Awesome honey and bitterer resins (black propolis) in the aftertaste. Bees are so important. Comments: it is admirable that no one ever thought that this marvellous old malt should be housed in a Crystal decanter and released with an asking price of £9,999.
SGP:561 - 91 points.