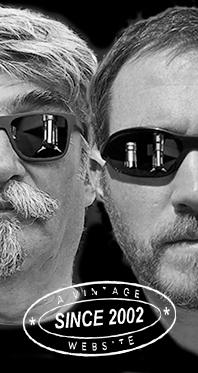 Home
Thousands of tastings,
all the music,
all the rambligs
and all the fun
(hopefully!)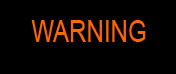 Whiskyfun.com
Guaranteed ad-free
copyright 2002-2022



A case of Glenburgie

I've just checked when I last did a Glenburgie session. Shock, horror, damnation, putrefaction and pestilence, that was three or almost four years ago, in January 2019. So we'll do this one by way of an apology, and take them as they come out of the box… (or not, we'll see…)

Glenburgie 8 yo 2012/2021 (54.5%, Cooper's Choice, marsala cask finish, cask #128, 312 bottles)


Colour: pale white wine. Nose: I would suppose it was some dry white marsala. We're rather on young smells here, porridge, a little mustard Madeira-style, bitter almonds, a little leather, morello cherries, then we find light fruitier smells, perhaps dragon fruit? The wine would tend to become more obvious, but always gentle. With water: wool, earth, baker's yeast, bloom… Mouth (neat): full young malt, on green apples, pears and grapefruits. It's almost as if wine and whisky are almost 100% overlapping. With water: a little sweet and fruity beer. Perhaps Belgian Kriek? Finish: medium, with those cherries that we already found on the nose. Drops of Heering or guignolet. Leafier aftertaste. Comments: very good, but I believe 8 remains very young. 8 isn't the new 12, it's not even the new 10. But yeah, this one's very good, with nice cherries.


SGP:551 - 83 points.

Glenburgie 10 yo 2008/2019 (52%, Asta Morris, Caroni finish, cask #AM106, 259 bottles)


More proof that our economy is becoming more and more circular. Colour: pale white wine. Nose: the high-petrol, quasi-smoky side of some Caronis would indeed impart some smoky notes, or rather tarry ones to a gentler Speysider, as is the case here. Tarmac, new rubber, then plain grass and grape pip oil. Not an easy Glenburgie, but water may help. With water: porridge and grapefruit pips, soot, touches of fennel seeds and caraway. That's a funny touch. Mouth (neat): the whisky's having the upper hand this time, but it remains very grassy, tarry, and even a tad metallic. The rubber is back too. Some friendlier notes of bananas flambéed arising. With water: chalk and diesel oil, over grass, bananas and grapefruits. Finish: long, greener and always tarry. Comments: rather feels assembled, but I find it good.
SGP:552 - 83 points.

Glenburgie 13 yo 2008/2021 (52%, Asta Morris, sherry, cask #AM096, 676 bottles)


I remember G&M have had some wonderful sherried Glenburgies in a rather distant past. Colour: full gold. Nose: a little gunpowder and varnish, as often in such young sherried malts, but that goes away quickly, leaving room for some chocolaty liquorice of some sort, pistachio crème, pipe tobacco, and buckets of roasted nuts of all kinds. Walnut tarte and honey-roasted pecan nuts (which is a sin, padre), also cereals; cornflakes... With water: lovely! Miso soup and old red Bourgogne, civet, Marmite, American smoked barbecue sauce… Mouth (neat): very 'high game' at first, switching to chocolate, millionaire shortbread, brownies, more roasted pecans… With water: funny that some varnish would come out once you've added water. Thyme tea too, white vermouth, chicken bouillon, dried meat… The sourness here is awesome. Finish: very long, very dry, much on pipe tobacco. Old walnuts in the aftertaste. Comments: as powerful as the 'Caroni', and more coherent in my book.
SGP:362 - 86 points.

Glenburgie 11 yo 2008/2019 (57.5%, Hart Bros., for Switzerland, selected by Gianni MIgliore, first fill sherry butt, 312 bottles)


Colour: apricot. Nose: a much gentler and softer sherry, on raisins, cakes, roasted peanuts, coffee, and chocolate. There isn't much to say, except that it's rather awesome this far. With water: a pack of Mars bars, with some sate sauce (peanuts) and the moistest Cavendish. That's pipe tobacco. Mouth (neat): indeed a sweet, very raisiny sherry, as if they had used cream sherry. Lovely orange liqueur in the background, as well as fir honey (honeydew). With water: we almost recreated… cream sherry. Touches of strawberry liqueur and mushrooms behind that. Finish: rather long, a tad more on leather and tobacco, which is normal. Some pepper and a little mustard. Comments: the easier side of ex-sherry, eve, if it is a little PX-y. Only good things to say.


SGP:651 - 86 points.

Glenburgie 14 yo 2007/2021 (62.5%, La Maison du Whisky, Plume, Conquête, sherry)


Colour: amber gold. Nose: this one's more on walnut cake and nougat at first, while it would then become a little Martiniquan (rhum agricole). Then chocolate and peonies. But we won't ush our luck, did you see the ABV? With water: catches up with the Hart Bros., becoming very chocolaty. Hoisin and pipe tobacco in the background. Mouth (neat): terrifyingly thick, huge, brutal, earthy and a little acetic (balsamico). But not a belter without water, as they say… With water: you'll need to add a lot of water and shall then find prunes, armagnac, chestnut honey and black nougat. Finish: very long, with a curious sweet earthiness, more prunes, a few pencil shavings, the blackest dried dates, then some heavy; chocolaty stout in the aftertaste. Comments: it's not that this style cannot be a little tiring at times, but this bottling too was perfectly executed.


SGP:561 - 86 points.

Glenburgie 14 yo 2007/2021 (62.2%, Signatory Vintage for Kirsch Import, 1st fill sherry butt, cask #900079, 543 bottles)


In theory, we should be close. There was a feather on the LMDW, well there are two on this one. Are they trying to suggest these are light whiskies? That's almost misleading advertising! Colour: darkish amber. Nose: chocolate, beef soup, Maggi, pine needles, walnut stain, porcinis. I would suppose water is needed here too… With water: some walnut wine and cake, a good glass of amontillado, some beef jerky, and some pumpernickel. Where have you put the butter? Mouth (neat): it is almost peaty! Very tarry for sure… Someone's forgotten the old kettle full of lapsang souchong on the stove. Other than that… 62.2%. With water: whoops, not too sure, water brought out pine resin and some very bitter, earthy black chocolate. Perhaps is it all a little excessive? Finish: very long, rather smoky this time again, salty, with some of the amontilladoest amontillado, salty and peppery. Once again, pencil shavings and tar in the aftertaste. Comments: ups and downs and twists and turns, but in the end, and since we remember a few ultra-sherried Glenburgies for Italy that were not that different, it is still a remarkable whisky. If a brutish lout at times.


SGP:463 – 86 points.

Mind you, we haven't even made it into the 1990s… But as regard to the wood, let's make an about-turn…

Glenburgie-Glenlivet 14 yo 2004/2018 (53.6%, Cadenhead, Authentic Collection, bourbon hogshead, 294 bottles)
Colour: white wine. Nose: some simple, crystalline, softly fruity malt, with vine peaches and mirabelles, some hoppy beer, apples, cantaloupes… and light vanilla. Typical and typically nice. With water: soft doughs, croissant, brioche, cheesecake… Mouth (neat): cakes, touches of grapefruit and pineapple, lemongrass, green tea, just grass… With water: some apple liqueur and limoncello coming out, plus some tropical fruit cocktail. Say mango, guava and papaya, with a dollop of very soft honey (no, I didn't say 'and 10cl of Neisson white'). Finish: medium, this time with a little leafy green oak, beyond all the fruit peelings, banana skins etc. Comments: classic ex-BB HHD quasi-youngster, no quibbles whatsoever.


SGP:651 - 85 points.

Last one from the current millennium…

Glenburgie-Glenlivet 15 yo 2004/2019 (54%, Cadenhead, Small Batch, two bourbon hogsheads, 570 bottles)
Colour: pale white wine. Nose: elderberries! This one's more naked than its single-cask counterpart, there's mainly stewed rhubarb, ripe gooseberries, maple syrup, a little icing sugar, fresh sourdough bread, touches of fresh mint… With water: whoops, it kind of snap shuts. Well, no, you just have to wait, but I find no new aromas. Mouth (neat): grassy and zesty, in the style of some older vintages of Bladnoch. Shall we mention limoncello again? Green apple liqueur? Tonic water? Schweppes? With water: same as the single cask once water's been added. Finish: same. Comments: careful with your pipette, Yvette.
SGP:651 - 84 points.

Let's add one from the 1990s and then call this a session. We have many, many more, including very old ones, we'll see what we can do…

Glenburgie 20 yo 1998/2019 (51.1%, Elixir Distillers, The Single Malts of Scotland, bourbon hogshead, cask #900899, 248 bottles)
Colour: white wine. Nose: clearly different, more 'tropical', with more bananas and bamboo shoots, clementines, maracuja and a few earthy vegetables and roots (gentian), which is very welcome as some full, dead-on tropicalness can get too heady, quickly. With water: splendid. You would almost believe this is petit manseng; wine freaks, think Jurançon or Pacherenc du Vic-Bilh (the latter being scandalously unknown). Mouth (neat): mango, passion fruit and blood orange juices, this is almost all-vitamin fruit juice. Sits between old Bushmills and Bowmore, and I am not joking. With water: superb. Finish: medium, stupendously fruity. Juicy Fruit. Comments: I will pray to St. Magdalene that Elixir keep issuing such wonderful, err, wonders.
SGP:741 - 90 points.

Glenburgie 21 yo 1998/2019 (59.4%, Elixir Distillers, The Single Malts of Scotland, hogshead, cask #900887, 298 bottles)


Colour: white wine. Nose: no. I mean yes, but it is not one of those stupendous fruit bombs this time, as this sister cask seems to be much chalkier, earthier, possibly more common… With water: we're getting there, but its rather all about bananas this time. No Pacherenc du Vic-Bilh, I'm afraid. Mouth (neat): too powerful for me, almost acidic when neat. Watch it, it could detach your tongue from your palate if you're not careful. With water: casks are as unpredictable as people, aren't they. This time we're nearing the younger sister, but without that wowowow effect from the mangos. Now, I've just seen on Wikipedia that there were 55 (fifty-five) types of mangos. Finish: medium, very fruity, just less immaculately precise than the 20 yo. Comments: and so we'll have many more Glenburgies very soon…


SGP:641 - 87 points.