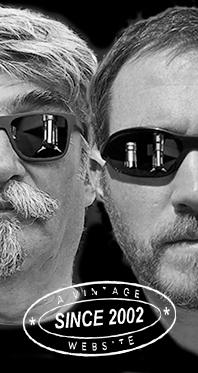 Home
Thousands of tastings,
all the music,
all the rambligs
and all the fun
(hopefully!)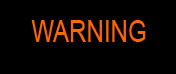 Whiskyfun.com
Guaranteed ad-free
copyright 2002-2022



A
quintet
of
Laga
vulin

Not much to add about Lagavulin today. One of the star Distilleries, as everyone knows. Let's try a few…



Lagavulin 8 yo (48%, OB, +/-2022)


The first new 8, which they did to celebrate the Distillery's two hundred years back in 2016, had been excellent in my opinion (WF 90) but I haven't tried any subsequent releases, while quite some friends have been fearing this 8 was actually a sneaky little move to replace the popular 16 with a whisky half the age and at roughly the same price. I for one wouldn't care too much, both drops being equally excellent; what's more the 8 comes with some precious extra-5% vol. Colour: pale white wine. Nose: 'putting your head into a long-abandoned coal stove', or something like that. Then diving into the Irish sea, smelling oysters, nosing lemon juice, muscadet, beach sand, newly washed pull-over, old newspapers, plus the obligatory olive brine. There's a lot of purity and cleanliness, you could almost think 'Scottish mezcal'. Mouth: perfect, straight to the point, bold and tart, with this funny fat minerality that's very Lagavulin in my book, quite some saltiness, lemon, roots, earths, clam casserole, olives, tar and just smoked fish. Kippers. Finish: long, pretty peppery, maybe a little savoury now (miso), with olives and lemon twists. Mr Bond would approve, I suppose. Kippers and anchovies in the aftertaste, plus loads of smoke. Comments: a little uncomplicated but I would say that's an asset in this context where precision is the key. I can't see why we wouldn't keep those…
SGP:368 - 90 points.

Lagavulin 'Distillers Edition 2022' (43%, OB)


Double matured in PX seasoned casks and now coming without any age or vintage statements, while last year's still had one, 2006. Gulp! At least it lasted from the glorious vintage 1979 to vintage 2006. Colour: golden apricot. Nose: nice, fresh, not quite PX-y, rather on lapsang souchong and pu-her, old hunting jacket, Barbour grease, lanolin, with a little game, Maggi, lovage, soy sauce… Some camphor and cough syrup too. Sadly I haven't got any older vintages at hand, but I have the impression that this is fresher and less on coffee and chocolate than its ancestors. Mouth: the sherry feels a little more on the palate but it's still a refreshing and lively Lagavulin, pretty smoky, with a growing toffeeness and a little pipe tobacco. Would tend to get then heavier and a little leathery, but with good marmalade and jams (plums). Finish: medium, a little medicinal, with a feeling of sweet cough syrup. No meatiness that I can detect on the palate. The aftertaste is a notch too jammy and sweet for me, this sweetness being new. Comments: nutshell, they cancelled the vintage and age statements and seemingly raised the price to +/-125€, while bottling a fairly better and possibly younger juice. Loved the lovage in it. Crikey, I just don't know whether we should start to complain or not.


SGP:656 - 86 points.

Lagavulin 12 yo 'The Flames of The Phoenix' (57.3%, OB, Special Releases 2022, Elusive Expressions, 2022)


From refill American and virgin oak casks. They love their legends, last year it was a lion on fire, this time it is a phoenix. I just adored last's years 12 yo SR (WF 92). Colour: white wine. Nose: goodness gracious, this is a blend of seawater, sorb and holly eaux-de-vie, gentian and chlorine (pool water). Some white asparagus too, shoe polish, sauna oils, new rubber bands and tyres, kerosene… And perhaps a little more fatness than in earlier releases. With water: some fresh paint this time, and even more new tyres and inner tubes, leatherette, benzine, kerosene (airport runway after a busy day) ... Mouth (neat): two-stroke Lagavulin, with citrus liqueurs and with straight peat smoke. Some kind of smoky limoncello, perhaps a little binary, but water should help. With water: this is funny, we've found the 8 in this 12, now that water's been added, but the 8 was a tad more in high-res, so to speak. Finish: long, with a little fatness from the woods (I suppose) and even something very marginally syrupy. Classic aftertaste, on iodine, tar, lemon and pure peat. Comments: some extra-sweetness in this variant. Awesome, as always, but the 8 has been a little nasty. Bugger!
SGP:557 - 89 points.

Lagavulin 30 yo 1991/2022 (44.3%, OB, Cask of Distinction, for Hong Kong Whisky Fellows, House Welley Whisky Bar, Christoph Kirsch, Sebastian Jaeger and Boris Borissov, 1st Fill PX/Oloroso seasoned European oak butt, cask #5403, 318 bottles)


In a way, you could argue that this is another kind of 'world whisky'. Colour: mahogany. Nose: it's funny how our minds work, I'm reminded of another Lagavulin that I last tried in 2007 (!), a fairly musty yet very impressive NAS spring cap rotation 1958. Chinese mushrooms, old kettle, old coins, metal polish, old toolbox, old stove, various bouillons, soups and broths, cigars and coffees, mead, suet, marrow, a little paraffin, pu-her again, mint sauce, even lamb, raw chocolate, dried kelp on a beach at low tide… And so on! Long story short, the impression that this is a pretty old bottle. Mouth: takes a few seconds to find some kind of equilibrium on your palate, then unloads loads of secondary and tertiary flavours, including the expected walnut wine from the sherries. Mushrooms, precious black teas, tobaccos, dried meats, embrocations, old balms, polishes, spices (subtle turmeric and caraway), clams and affiliated shellfish, old waxes, old bottles of triple-sec and various herbal cordials… And old sherry, both dry ones and sweet ones. Perhaps some old cream, dulce, V.O.R.S…. Finish: medium to long, this time a little more on citrus and chocolate. Umami sauce, honey meat glazing, chocolate and yuzu, there. Comments: those were only the highlights of what I could find, could be that there's virtually every aromas and flavours in this Lagavulin, which, by the way, also reminded me a bit of Laphroaig 1974 for France.
SGP: - 93 points.

Let's celebrate with a super-young indie and then call this a proper Lagavulin session. Cheers.

Dubthach 6 yo (56.5%, La Table de Urs Hauri Selection, bourbon, 180 bottles, 2021)


A bottle for Switzerland by The Stillman. La Table de Urs Hauri is a restaurant with an excellent reputation in the Swiss capital, Bern. They're making little secret about what's inside this little bottle… Colour: gold. Nose: starts with giving you a slap on the cheeks, gets then gentler, yet very smoky and much earthier than all officials. Humus, fresh compost, cigars, a little leather, a little camphor… I can't wait to add a little water. With water: we unleashed passion fruits, bananas and tangerines, sauna oils and once again a little fresh rubber (hevea). Bicycle inner tubes, raw wool, paint... Mouth (neat): we're not too far from some earlier versions of the 12 SR, with some rather massive tropical fruits (mangos this time), beyond the equally massive coastal, salty smoke. But once again, water is needed… With water: excellent, modern, young of course but already easily drinkable, as long as you add a few drops of water. More smoked tropical fruits. Finish: medium, on similar flavours, with more oak spices but everything remains under control. Szechuan pepper and cinnamon in the aftertaste. Comments: very excellent young Lagavulin, with good balance between the wood and the spirit. Note to self, go to Urs Hauri's as soon as we're in Switzerland again…
SGP:646 - 88 points.