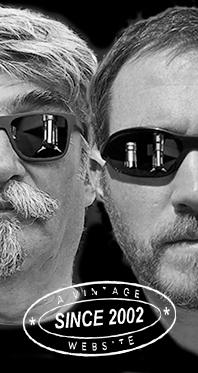 Home
Thousands of tastings,
all the music,
all the rambligs
and all the fun
(hopefully!)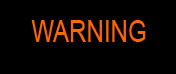 Whiskyfun.com
Guaranteed ad-free
copyright 2002-2022



---

Angus's Corner
From our correspondent and
skilled taster Angus MacRaild in Scotland
A second stack
of Caol Ila
At the time of writing it looks like there are around 736 Caol Ila notes on Whiskyfun, more than any other distillery by some distance. While a search for Caol Ila on Whiskybase returns 4996 entries. What's more, the indies keep releasing them at pace. So, all in all, good news for people who like to drink Caol Ila. Probably more daunting for dedicated collectors though…

Caol Ila 16 yo 1998/2015 (46%, High Spirits 'Life is a circus')
Colour: white wine. Nose: Caol Ila can be monstrous at cask strength, but when reduced seems able to calm down a lot more than some other Islays. This is all on gentle notes of seawater, bandages, wet rock, sheep wool and medical embrocations. Very pure, very classical and extremely easy and elegant. A rather bright and gentle peaty aroma sat in the middle of everything. Mouth: the peat flavour is a bit bigger and more assertive here, in fact maybe scratch what I just said about 'calming down' - this is a big of a chunky dram to be honest. Lemon juice, olive oil, more wet rocks and beach pebble vibes, nicely mineral in fact, and with a little weight and peppery warmth in the mouth. Finish: good length with quite a thick smokiness without being too ashy, plenty of lemon juice and wee hints of putty and iodine. Comments: goes for a very quick costume change between the nose and the palate, but the net result is fun and very satisfying. Another Caol Ila you could just quaff without thinking.
SGP: 456 - 85 points.

Caol Ila 11 yo 2010/2022 (58.2%, Signatory Vintage for The Whisky Exchange, refill sherry butt, cask #316662, 558 bottles)
Colour: amber. Nose: a rather heavy, tarry smoke, with lots of hessian, dunnage, smoked paprika, coal dust and spiced teas. Feels rather heavy and a little brutal in some ways, but it's a brute with undeniable charms. With water: sooty bandages, peat embers, graphite oil and anchovy paste. A little calmer now but still hefty stuff. Mouth: piles in straight away with oily kippers, tarred rope, iodine, lemon juice, creosoted fence wood and camphor. A sharp saltiness that makes you think of black olive tapenade and the saltiest Dutch liquorice, with also a few chilli-infused game meats lurking in there. A beast! With water: all on tar extracts, burnt herbs, salted caramel, miso butter, camphor, pickled gherkins and a glimmer of salt-preserved fish. Sooty, sweet and herbal! Finish: long, tarry, salty, peppery and with more umami, bouillon and squid ink. Comments: excellent, but you have to enjoy being slapped about a bit… so very likely a 'mood' whisky.
SGP: 566 - 87 points.

Caol Ila 13 yo 2008/2021 (52.7%, The Single Cask, cask #303649A, refill oloroso quarter cask finish, 60 bottles)


Colour: gold. Nose: on the lighter side after that Signatory beast, but still pretty focused on carpeting, earthy smokiness, salted almonds, bacon crisps, seaweed and camphor. The sherry is pretty salty and gamey, showing integration in a way which doesn't suggest a finishing, which I like. With water: tar, pickling juices, hessian and more seawater now. Generally saltier and more coastal and oily. Mouth: a little more jammy and sweet, you feel the activity of the smaller cask a little more directly here. But the concentration and syrupy texture are lovely, as are these feelings of salted liquorice, liquid smoke, sweet peat and smoked lemon juice. With water: same feeling of elevated salinity, more game meat flavours, paprika, tar extracts and eucalyptus. Finish: long, tarry, sweetly smoky, nicely concentrated peat flavours, black pepper. Comments: top notch Caol Ila with a very clever and well-integrated finishing that adds roundness and just at the right level of sweetness to the peat. I'm a fan, but, alas, only 60 bottles!
SGP: 566 - 88 points.

Caol Ila 13 yo 2007/2021 (55.6%, The Whisky Exchange, cask #320247, hogshead, 242 bottles)


Colour: pale white wine. Nose: we're back on purity. Seawater, rock pools, lemon juice, capers. Sitting somewhere between a freshly made bowl of ceviche and a particularly zingy salsa verde. Hard to argue with this profile. With water: still rather salty, but ashier now too, with some limoncello adding a touch more sweetness. Mouth: citric and in particular wonderfully limey and fresh. Tart citrus acidity, flint smoke, mineral salts, seawater, pink grapefruit and soft, smoky wood ashes. With water: lemons, mineral salts, light tarry notes, putty and some wee sooty touches. Finish: rather long, smoky, sooty, tarry and salty. Once again a little lemony sweetness. Comments: very good, but probably very similar to several thousand other hogsheads of 2007 Caol Ila.
SGP: 456 - 85 points.

Caol Ila 14 yo 2005/2019 'Spiritual home exclusive - 4th release' (57.1%, Gordon & MacPhail 'Connoisseur's Choice', refill sherry hogshead, 239 bottles)
Colour: pale gold. Nose: rather carbolic and tarry, on embrocations and salty liquorice with TCP, bandages and ink. I also get wee notes of salt-cured fish and salted caramel adding a wee impression of sweetness. It all feels nicely balanced and rounded, they work well these refill sherry hoggies, I think. With water: a slightly heavier tarry profile now, angelica root, smoked sea salt, briny kippers and anchovy paste. Coastal stuff with tar, essentially. Mouth: rich and rounded, sweet peat smoke, tar extracts, mineral salts, leather, camphor and putty. Pretty big and blustery stuff, but with some classier, earthier and sweeter elements courtesy of the sherry influence. With water: a little oilier, more on camphor, waxy hessian, bonfire embers and coal smoke. Still rather peppery and peaty! Finish: long, full of sweet peat smoke, bandages, seawater, black olive bread and smoked dark ales. Comments: this seems to be quite a lovely parcel of stock from G&M. I raises two questions in my mind. What were these sherry hoggies filled with previously? And have they kept some to age further? I hope so.
SGP: 566 - 89 points.

Caol Ila 15 yo 'Online Tasting Week' (54.6%, Cadenhead 'Warehouse Tasting', bourbon hogshead, 2021)


Colour: bright straw. Nose: we're back to ashes, minerals, chalk and this rather nice impression of fruity bath salts. Also dried seaweed, umami seasonings, MSG powder and heather flowers. Simultaneously rather saline and powerfully coastal, but also nicely aromatic and showing a fair bit of complexity. With water: lemon juice, pink grapefruit, green olive, seawater and capers with some crushed parsley. Mouth: lovely arrival! All on smoked honeys, sweet, lightly tarry and peppery peat smoke, herbal teas, preserved lemons, pickled gherkin and soft medicinal embrocations. It's both a lighter style Caol Ila, and one that displays a little more charisma than just ash and seawater. With water: lovely texture that feels like sipping smoked olive oil mixed with fresh lemon juice. You can also add ink, TCP, smoked mint, eucalyptus oils and a wee note of hessian. Finish: long, nicely salty, again on lemon juice, pickled green things (olives, capers etc) and mineral salts. Comments: a gorgeous wee Caol Ila. Wonderful flavours, strong complexity and personality and a very satisfying texture on the palate. I just wonder why they didn't state a vintage? Was it a combination of multiple vintages vatted in preceding years?
SGP: 456 - 90 points.

Caol Ila 19 yo 2001/2021 (57.6%, Gordon & MacPhail 'Connoisseur's Choice' for The Whisky Exchange, cask #308900, 1st fill barrel, 192 bottles)


Colour: gold. Nose: feels like Caol Ila captured at a tipping point of age where it sits between its ashier, smokier and more chiselled younger self, and before it morphs into its more serene older variant on smoked teas, medicines and citrus fruits. This expresses aspects of both personalities with also some very fragrant peat smoke and sweeter tones from the barrel as well. Also shoe polish, mineral oils, smoked olive oils, gorse flower and old style sweet shilling ales. With water: perhaps a little more mentholated but otherwise still quite focused on the cask and a generally sweeter profile. Mouth: the cask is rather assertive here, with an up-front impression of sweet peat smoke, vanilla and tar extracts. All very concentrated, syrupy and with all the saltier aspects loaded at the back. With water: there's plenty to enjoy, I just find the wood becomes a little too assertive here now, feels like it masks some of the more interesting aspects of the distillate at this age from a hoggie for example. Finish: medium, rather tarry, herbal, syrupy sweet peat and a little vanilla. Comments: there's lots to enjoy here but I feel the result of the rather active 1st fill barrel is a little too much simplicity and sweetness for me.
SGP: 555 - 84 points.

Caol Ila 35 yo 1982/2017 (53.6%, Cadenhead 'Single Cask', bourbon hogshead, 156 bottles)


Colour: gold. Nose: a familiar and deeply comforting profile. All on soft, curling peat smoke, smoked sea salt, olive oil and green tea with lemon. Bath salts, lapsing souchong, myrtle, wintergreen and this fragrant and delicate waxiness. I just adore these batches. With water: salted heather honey, sandalwood, cough syrups and herbal cigarette smoke. Gorgeous and wonderfully well structured. Mouth: you almost wouldn't believe it's 35yo, there's so much coastal freshness and emphatic oiliness. Notes of embrocations, natural tar and concentrated, syrupy peat flavours with various classical citrus and green fruit impressions. At times it makes you think of similarly aged OB Port Ellens. With water: still very coastal and with more salted honeys, medicinal herbs, smoked teas and camphor. Finish: long, on crisp peat smoke, gentle notes of seawater, pickling brine, preserved lemons and natural tar resin. Amazingly powerful and fresh for 35yo. Comments: these batches from 1979-82 are just unstoppable I think. Another terrific example.
SGP: 465 - 91 points.

Caol Ila 22 yo 1974/1997 (56.7%, Signatory Vintage, cask #12465, 396 bottles)


Colour: pale gold. Nose: there's clear familiarity with the 1982 but these 74s have extra power in the form of this almost gelatinous peat aroma, petrol, wet kelp and tarred rope. More muscular, more medicinal and globally a feeling of greater thickness and more power. Many gorgeous subtle aromas beneath all that as well, impressions of crushed seashells and beach pebbles, ink, green peppercorns in brine. With water: more herbal and mentholated now, going towards dried herbs, eucalyptus, tiger balm and smoked heather beers. Mouth: superbly salty, coastal, sharp and full of oily peat flavours, raw lemon juice, sheep wool oils and camphor. Also things like putty, brined olives and more tarry rope vibes. Massive and totally brilliant whisky! With water: brilliant with water now! Perfectly fat, oily, tarry and peppery peat smoke flavour with seawater, lemon juice, TCP olive brines. Finish: long, still on wonderfully fat peat smoke vibes, smoked sea salt, petrol and powerful coastal impressions. Comments: another level up once again. These 1974s really take a bit of beating! I love the way they so effortlessly fuse huge power with complexity.
SGP: 467 - 92 points.

Caol Ila 16 yo 1969/1985 (40%, Gordon & MacPhail for Intertrade, sherry)
Only 40%, but these batches from G&M have lofty reputations… Colour: light amber. Nose: going from post-reconstruction Caol Ila to the original distillery, with all its worm tubs, direct coal firing and floor maltings etc, is one of the most mind-tripping gear shifts in whisky I would wager. This is another world entirely. Wonderfully salty, leathery and gently tarry old style sherry with deeply herbal, drying and complex peat smoke. Ancient tar and herbal liqueurs, boot polish, walnut oils and aged cigars. Stunning combination of fruits, tars, herbs, embrocations, peat and sherry! Mouth: ever at 40% the peat is immediate and massive. Big, chewy, wonderfully drying, earthy, herbal and deeply 'organic' - I would say this is the definition of older style peat flavour that tended only to arrive in malt whisky via distillery floor maltings. I also find various smoked herbs, iodine drops, ancient herbal liqueurs such as Benedictine and yellow Chartreuse. Also even an impression of aged Drambuie with these wonderfully resinous salted honey and camphor notes. The kind of whisky that you could go on dissecting for ages, you dare not imagine what it must have been like at cask strength! Finish: surprisingly long, thanks in no small way to this gorgeous and massive peat flavour. Black pepper, smoked fish, dried tarragon and smoky, salty walnut-imbued rancio. Comments: stellar, totally old style Islay single malt that just oozes poetic beauty and utter class in way that modern examples hardly ever do. Tastes even older in style than the 60s in my view, reminds me of some 1930s distilled Laphroaig or old Highland Park official bottling from the 1940s with this profile of peat. Which is why I tend to be of the opinion that you could say pre-1974 Caol Ila is a 'closed distillery' - if you see what I mean?
SGP: 566 - 94 points.