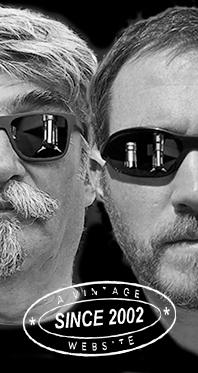 Home
Thousands of tastings,
all the music,
all the rambligs
and all the fun
(hopefully!)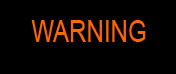 Whiskyfun.com
Guaranteed ad-free
copyright 2002-2022



A trio of Kilkerran

After those terrific Springbanks we tried right yesterday, I thought we could have another go at sister Distillery Glengyle and their make 'Kilkerran'.


Thank you Madame Li at the Baguettes d'Or in Strasbourg >



Kilkerran 8 yo 'Cask Strength Port Cask Matured' (57.9%, OB, 2022)


In my book, Port is never an obvious choice, with red berries of all kinds that may clash with any potent distillate. But as always, there are many exceptions and we'll keep an open mind, even if the colour is pink as, well, pink as flamingos. Colour: good news, it is not pink as flamingos, it's just apricoty. Nose: not obvious indeed, the combination generating huge notes of cedarwood (new humidor, pencil shavings) and peppered blood oranges, then morello cherries, strawberry-flavoured yoghurt, Fruit Loops, peonies… Kilkerran's character is not totally offset, having said (the lead in the pencil shavings!) With water: some kind of yeasty brioche with goji berries and cranberries, plus rather a lot of liquorice (allsorts). Mouth (neat): rather hot, on sour red fruits, driven by cherries, also pencil shavings once more, Szechuan pepper and proper pepper, then the dirty smokiness that we enjoy so much. All that does not really clash, having said that, it seems that the cask (a pipe?) was pretty clean. With water: water works extremely well. Don't strawberries and pepper really get on together? Finish: long and clean, with more fruits, ashes, peat and pepper. Straight Port and raisins in the aftertaste. Again, no clashes. Comments: very good, no doubt at all, it's just that I largely prefer bourbon and sherry, which always feel less 'flavoured' to me.
SGP:664 - 86 points.

Kilkerran 8 yo 'Cask Strength Sherry Cask Matured' (58.1%, OB, 2022)
There's been an excellent ex-re-charred oloroso back in 2019. Colour: gold with copper hues. Nose: this one's clearly smokier in appearance, but it's got just as much pencil shaving. On the other hand, it's displaying this wonderful meatiness that could also be encountered in many sherried Springbanks, towards dried beef, bresaola, Grisons meat, or beef jerky (with a little chilli). Also much more earth, more dirtiness, more chocolate, mole sauce, mocha, nocino, hoisin sauce, barbecue sauce (Tennessee-style)… With water: rather more of all that, especially more earth, as well as geraniums. Mouth (neat): we're closer to the Port, with some red berries once more (where do those come from?) and a lot of pepper (once again, both Szechuan and 'proper'). Otherwise loads of pipe tobacco, cherry liqueur (Heering), raspberry ganache… The peat is clearly louder than in the Port. With water: both fatter and drier, which is perfect. Asian sauces of all kinds - I could exist off nothing but that for the rest of my life. Thai, Chinese, Indonesian, Indian… Well, all of them. Finish: rather long, this time with some citrus chiming in, peppered marmalade, black cherry jam (I think I've already written lines about those from the wee village of Itxassou, in the French pays basque.) Classic earthy and lemony smokiness in the aftertaste. Comments:
SGP:564 - 88 points.

Kilkerran 11 yo 2009/2021 (56.5%, Cadenhead, Authentic Collection, bourbon barrel, 204 bottles)
One should always watch what's cooking at W.M. Cadenhead's… Colour: white wine. Nose: some much tighter, cleaner, simpler wood and a distillate that can express itself freely this time. As a consequence, this is a rather simpler whisky, but this remains my preferred style and this time again, we're reminded that Campbeltown is close to Islay. Mud, chalk, wool, iodine, hessian, peat smoke, seashells… Not much tar, having said that. I find this absolutely impeccable. With water: emphasis on hessian and wool. And new Harris tweed. Mouth (neat): winner. Lemon, peat, chalk, sourdough, plasticine, salt, ashes… Another little blade. One day we'll do a proper Kilkerran vs. Longrow session. With water: the lemons in the lead this time, plus a drop of fish oil and seashells. Randomly… clams. Finish: not eternal but with more wax, lemon and smoked fish. Saltier aftertaste. Comments: a wonderful little peater with a perfect fatter body and rocking lemons and seashells. Simpler pleasures, that is what we all need in these troubled times. One or two extra-points just because of that.
SGP:455 - 90 points.