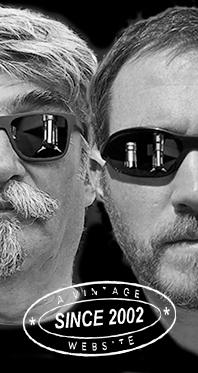 Home
Thousands of tastings,
all the music,
all the rambligs
and all the fun
(hopefully!)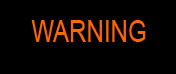 Whiskyfun.com
Guaranteed ad-free
copyright 2002-2022



Top of Strathmill, a triplet of sherried ones

Always an utter joy to taste these underdogs, but are there any underdogs left in Scotland? I believe not. We'll first have a fairly young one, then too oldies.
(Picture The Press and Journal that reminds us that in 2014, flash flooding caused the River Isla to burst its banks and trapped three Strathmill workers inside the main building. They had to be rescued by boat)

Strathmill 15 yo 2006/2022 (60.5%, Signatory Vintage for whic, Edda, finished in first fill sherry butt, cask #4, 679 bottles)


I don't know who Edda is, but he sure looks a little scary. Which is not the case of this wee Speysider, despite the almost murderous strength. Colour: reddish mahogany. Nose: a family pack of Mars bars and half a glass of blueberry eau-de-vie, then loads of chocolates macerated in stout, with drops of old balsamico added to the mix. Add the obligatory walnut wine and you've got a picture of this nose (as far as I can tell). With water: even more chocolate, plus some thick old rum and a little chicken bouillon. Mouth (neat): very oily texture. Syrupy start, on chocolate and thick honey sauce, getting then rather saltier and meatier. American-style barbecued ribs, I would say. With water: some very heavy stout, infused with raw cocoa and those blueberries again. Finish: long, rather on chocolate and balsamico. Touch of pipe tobacco and oak in the aftertaste (shavings). Comments: is it customary to mix chocolate and balsamico, dear Italian friends? (please no shoot!)


SGP:661 - 87 points

Strathmill 32 yo 1990/2022 (54%, Skene Whisky, butt, cask #1635)
Colour: white wine. It was a very, say sylphlike butt. Nose: extremely pure, without any proper sherry notes, and we shan't complain about that, rather with fruit peel and moderate flowers, perhaps even tulips and pansies, and some crystalline maltiness. We always like these because they let the fine work of time shine through. Very delicate floralness, small white berries, a slightly hoppy side, a little chalk… With water: fresh croissants, acacia flowers (almost none this year, sob…) and brioche dough. Mouth (neat): absolutely excellent, barley-y, with apples, pears and oranges, greengages, pilsner, and a very soft oakiness. Notes of elderberry and mullein syrups, which I just adore. With water: even better. Drops of green apple liqueur, Champagne, preserved peaches and soft beers. Lovely honeyed touch, way in the back. Finish: not too long but perfect, on sweet doughs and beers. Comments: Strathmill! Very smart cask selection here, if I may.
SGP:551 - 90 points.

Strathmill 1990/2022 (54%, Swell de Spirits, Field Trip #3, refill sherry butt, 80 bottles)


Colour: white wine. Nose: this sometimes happens, this is almost, if not exactly the same marvellous old Strathmill as Skene's. You could always find tiny variations, but that would be your mind playing tricks and turns. So, whether I'm right or wrong, I shall declare that it is the same cask, which might have been shared. Which would suggest that there wasn't only one smart whisky company, there were two of them. Mouth: same comments even if these may have also been very close sister casks, like identical twins. But doubt it… Finish: same. Perhaps a little more lemon in this one? I'm dreaming… Comments: a long time ago, a very smart friend who was suspecting a case of shared cask, and to make sure they were the same whiskies indeed, blended the contents of his two Riedels together and only then jumped to conclusions. But that was very, very late at night… Anyway, kudos Mr Swell de Spirits, it is a fantastic Strathmill indeed; and indeed, the dragonfly on the label suits it well.
SGP:551 - 90 points.

… no more underdogs around indeed, big brands, watch these!