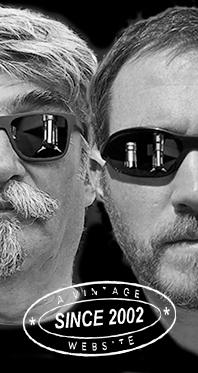 Home
Thousands of tastings,
all the music,
all the rambligs
and all the fun
(hopefully!)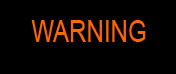 Whiskyfun.com
Guaranteed ad-free
copyright 2002-2022



A word of caution


Let me please remind you that my humble assessments of any spirits are done from the

point of view of a malt whisky enthusiast

who, what's more, is aboslutely not an expert in rum, brandy, tequila, vodka, gin or any other spirits. Thank you – and peace!

After a lot of rum, some just brilliant, cognac is back on the tasting desk today, while we keep thinking of our dear friends in Ukraine.

Frapin 12 yo 'Cask Strength' (46%, OB, Grande Champagne, cask #1900)


I believe this one was bottled around five years ago, but I could be wrong. In the olden days, pretty much anything bottled above 40% vol. used to qualify as 'cask strength' in Cognac (brut de fût). Colour: full gold. Nose: rather very 'Frapin' as far as I can tell, that is to say on a lot of both fresh/ripe and stewed/jammy fruits, especially peaches. In the background, touches of sweet liquorice and raisins as well as honeysuckle. An uncomplicated yet very appealing style, void of any rancio, tobacco or meaty touches. It's almost akin to a family pack of liquorice allsorts after ten minutes, especially those that are filled with orange. Mouth: in keeping, sweet and fruity, with a wee grassy touch (tea, earl grey) otherwise more sweet liquorice, raisins and sweet marmalade, Jaffa-cake, orange jelly, then a very tiny touch of Szechuan pepper. Finish: medium, with more liquorice allsorts and a very discreet salty signature. After all, Cognac is coastal. A little maple, cane and agave syrups. Comments: some very good, rather easy, uncomplicated, assertive liquorice-led young cognac.


SGP:541 - 83 points.

Vallein Tercinier 'Lot 85' (51%, OB for Distilia, Petite Champagne, 570 bottles)
This is cask strength. Colour: gold. Nose: I think it's not the first time I'm finding a little botrytis in some Vallein Tercinier. Naturally, this cannot be, unless they've added drops of old Sauternes or other similar beauties to the cask while no one was watching. Or it is just an analogical feeling, after all there are no peaches in cognac either. So, stewed peaches, a tiny mentholy side, some sultanas, some liquorice… In fact all these are not really spectacular, it's the balance and the way all this is working together that's brilliant. Think the Zappa band, ha. With water: a little saponification for a few seconds (happens), then biscuits, tobacco, a little mint and a little camphor, green melons, then simply some lovely green tea. I'm often quoting blue-green Wulong/Oolong… They have some great ones in Taiwan. Mouth (neat): starts liquorice-and-citron-driven, gets then unexpectedly salty (a wee bit), then herbal (mint tea, walnut skin) and lastly, fruity. Peaches, apricots and raisins. With water: herbs and fruit peel or skin in majesty. A very curious feeling of peat in the background. No, my glass was immaculately clean, I promise. Finish: long… hold on, it's got 'something' of Highland Park. Comments: a wonderful rather grassier petite champagne. Hope mad (and very sick) Mr P***n won't start to call their own brandies 'nebol'shoy shampanskoye' and make the use of petite champagne by French cognac-makers illegal in R***a.
SGP:461 - 89 points.

La Joyeuse 'Lot 79' (57.8%, Jean-Luc Pasquet for Malternative Belgium for Art Malts, 81 bottles, 2021)


Boy these 1979s are already older than 40. Colour: amber. Nose: a very different style, with a little varnish at first, even something a little bourbony (that would be great old bourbon of course), before it would just dive into rosewater, gewurztraminer, litchi juice, then the usual suspects, peaches. Marvellous. With water: firmer but still insanely aromatic and, to tell you the truth, close to an old Sauternes indeed, or perhaps Gewurz V.T. Tried a Raymond-Lafon the other day that was a bit like this, just wonderful, with tiny touches of mocha. That may be the, err, the botrytis. Mouth (neat): formidably tight, with a little varnish once more at first, then blood oranges, fresh figs, peppermint and prickly pear jelly. Which is another sin. With water: a rather lovely oak coming out, rather close to a great darjeeling. No sugar, no milk, no lemon please. Finish: long, superbly balanced between that darjeeling and, this time, citrus. Menthol, eucalyptus and liquorice in the aftertaste. Comments: masterful, unless you would be firmly against any tiniest form of oakiness. Joyful indeed.


SGP:561 - 91 points.

Prunier 1974/2021 (58%, Whisky Mercenary 10th Anniversary, Petite Champagne, 570 bottles)


Love the whisky mercenary. True passion that shows on many accounts. Colour: gold. Nose: to be totally honest (always bad when anyone says that, uh) I believe whisky takes very high strengths a little better than cognac or armagnac, but that's just a gut feeling, without any scientific evidence. You got it, this is a tad brut… No wait, I was wrong, it just needed a minute or two to become rounder, fruity, cakey and rather all on toffee, millionaire shortbread, butterscotch and cappuccino. A drop of soy sauce and a smaller one of Maggi in the background. With water: the lovage-y, glutamate-y side stays there, which I do enjoy (call that umami if you must), then we have cough syrup and camphor. Camphor lifts many old spirits (even humans). Mouth (neat): relatively sweet, perfumy, with some marmalade and touches of lavender jelly, perhaps. Candied cherries too, maraschino… It's all a tad unusual but remember, 58. With water: how good is this? Latte, peppermint and triple-sec, perfect combo. What do you say, trained mixologists? The tiniest echoes of gentian and caraway in the back of the background. Finish: long, getting a little piney. Lovely freshness. Comments: please tell me where all those wonderful cognacs had gone? Actually, we've got the answer, they went to Belgium.


SGP:561 - 90 points.

La Boutique 'Lot 69' (45.2%, Malternative Belgium, Petite Champagne, 148 bottles, 2022)


The French keep saying that 1969 was an erotic year. Ha, boomers. Colour: deep gold. Nose: the freshest so far, full of dandelions and wisteria at first, then acacia blossom and acacia honey, white chocolate, Mandarine Napoléon (another Belgian thing, mind you) and maple syrup. It's smooth, it's mellow, it's easy, it's wonderful. Mouth: I believe it is only natural that you would find a little oak in such an old cognac. The Mandarine is back as well, juicy golden sultanas as well, Jaffa cakes too, not to mention Timut pepper and liquorice wood. All that works in sync, just like an old straight-8 Bugatti. Finish: medium, rounded, perhaps on chamomile tea sweetened with good all-flower honey. Thank you, bees. A very tiny touch of soap in the aftertaste, which is not uncommon in old cognacs, in my meagre experience. Comments: wonderful. Now, who is 'La Boutique'? A very, very friendly lady? Is that why they chose the vintage '69? Bahn let's not speculate…


SGP:551 - 90 points.

Boy don't we keep touching high ceilings… And Belgium…

Vallein Tercinier '53 Carats Lot 68' (47.2%, Asta Maurice, cask #AMF006, 168 bottles)
On an unrelated note, 1968, that's when MC5 recorded Kick Out The Jams. Colour: full gold. Nose: totally and fully and integrally on mangos, sultanas, pink bananas, maracuja and tangerines, plus maple syrup, honeysuckle, elderflowers and fir honey. This is incredibly fragrant. Oh and jams. Mouth: wooooh! Citrons, pink grapefruits, verbena, yellow chartreuse, tangerines, granny smith, eucalyptus, mentholated liquorice, then a little earth and, hurray, gentian. And sultanas. Finish: medium, splendid, with a perfect herbal, mentholy development, with notes of thyme. Thyme sweets. Comments: we wanna talk to that Maurice guy. A.m.a.z.i.n.g. cognac by V.T. for B.B. 1968? Well, it's never too late to kick out the jams m*********s.
SGP:651 - 92 points.

Borderies No 65 (56.7%, Swell & Co + Emotions Distillers, Grosperrin, 144 bottles, 2022)


As you may have guessed a long time ago, in old French, borderies means borders. 1965-2022, that's 56 or 57 years, am I not right? Colour: full gold. Nose: so predictably great, subtle, with herbs, fruit peelings and grasses rather than plain fruits, also cantaloupes and blood oranges. Melon skin. Another one that's just perfect, it seems. With water: humus, mosses, Zante currants, liquorice wood, geranium flowers, potpourri… Mouth (neat): it is in these old cognacs that oak works best. Amazing sandalwood, cedar, incense, pinesap, heavy chestnut honey… Then just mint and verbena, with a droplet of mezcal. No, I'm serious. With water: opens up and does the peacock's tail. The oak is getting loudish, but it remain more than fine. Finish: long, with notes of old barrels, old wood, pipe, marmalade and figs, arrack… Comments: top of cognac once more, just starting to flirt with oak.
SGP:561 - 90 points.

Do we have room for a last very old cognac?

Grande Champagne 1924/2021 (42.8%, Grosperrin for Wu Dram Clan, Paradis Series, 40 bottles)


This was not, 'of course', kept in wood for 97 years, or they would have done a very creepy funerary decanter akin to the one that a famous Scottish brand starting with M just did with an 81 years old. You know, those three hands holding a decanter that keep giving us all dreadful nightmares since the first press release – with pictures - came out. Bottles for Russian oligarchs (oops!) Colour: amber. Nose: stunning praline, natural Nutella (apologies), puréed chestnuts, pecan brittle, then a little wood dust perhaps, thuja wood, some cigarette tobacco (mentholated ones, Kools…) There's a little fragility to this on the nose, which was to be expected but I suppose it'll all happen on the palate anyway. Oh and 1924, that's Ma Rainey. Mouth: oh! Certainly a little fragile and, ach, err, past its prime (paradis or not paradis), but it's still very much alive although I would have rather said armagnac. Liquid caramel, stewed peaches, notes of rhum agricole, then herbal teas between chamomile and rooibos. What's rather impressive is the fact that it would pick up steam with oxygenation and get brighter and fruitier after around fifteen minutes. If quince jelly tickles your fancy, this is for you. Even better tarte tatin with quinces instead of apples. Well, it's getting better and better, thank you O2! Finish: medium, but I've never met such a slow cognac, really, it took ages to open up. Raisins, old Tokaji, toasted bread and brioche, assam tea, IKEA's meatballs, strong honey, green pepper, juniper, pine resin… hold on, Jägermeister? Underberg? Why is it all happening in the finish? Comments: 1924, the year of the great people (perhaps not Stalin, Lenin, Kalinin, Rykov…) Very hard to score.
SGP:561 - 89 points.