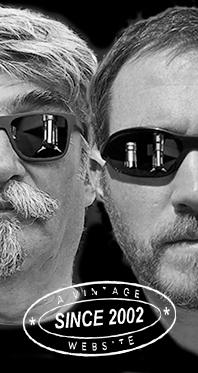 Home
Thousands of tastings,
all the music,
all the rambligs
and all the fun
(hopefully!)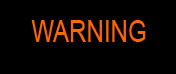 Whiskyfun.com
Guaranteed ad-free
copyright 2002-2022



Another mixed bag of Scottish blends and disguised singles

There's more, as many more good parties seem to be willing to build their own brands without relying on existing Distillery names (whose owners are becoming more and more reluctant anyway). Anyway, let's play this randomly, for more fun…

(Photograph Morgan Motor Company)

Angel's Whisky (46%, Loza Dzentelmenow, Poland, blended malt, +/-2022)


Brought back from lovely Warsaw; It was whisky or pierogi, well whisky travels better, but I love pierogi too (rather steamed or boiled than fried for me, thanks). Colour: gold. Nose: barley field, Fruit Loops, pecan pie, apple pie, caramelised popcorn, white nougat, maple syrup, butterscotch… you got it, it is a wonderful malty, cakey malt whisky, a malt a little, if I may, but I'm probably wrong, in the style of BB&R's own compositions. Mouth: excellent all-rounder, with good power, honeys, more butterscotch, sweet malt, fudge, marmalade, drops of light stout… I don't think you could make them any more 'classic' than this. Finish: medium, on honey, marmalade, and just malt indeed (Ovaltine/Ovomaltine). Comments: we could all quaff double-magnums. It's good that they wouldn't do double-magnums (you say they do?)


SGP:551 - 86 points.

Speyside Reserve (44.2%, Berry Bros. & Rudd, blended malt, +/-2022)


Is orange the new white? That would be good for little WF, ha… Colour: white wine. Nose: a slightly grassier composition on the nose, with also a touch of sulphur (nothing too extreme). Lovely mead and honey beyond that, and Kellogg's cornflakes. Mouth: this time again it is a little grassier than the Angel's, with a little more paraffin too (related to a little sulphur here?) and a little burnt cake, brown toasts, a hint pf artichoke… Finish: medium, on similar flavours. Comments: I had thought this would be rounder and more consensual. It's pretty good, but I'm not sure I'd down a double-magnum this time.
SGP:462 - 80 points.

N.A.S 30 yo (45.1%, Decadent Drinks, blended malt, sherry wood, 2022)
NAS stands for Notable Age Statement, while the Malt Maniacs, many moons ago, would have started using that acronym that the whole industry just adores rather for 'No Age Statement', which we keep doing at Whiskyfun. Good, what we know is that this old blended malt does shelter many cask ends from Signatory Vintage's, some pretty older than just 30. Colour: deep gold. Nose: good one, not only does the whisky here nose old, it does also feel 'old-school', as if they had rebottled old bottles, if you see what I mean. I'm dead sure that's not what they've done, but you do find old waxes and oils, polishes, old silverware and old tools, marrow and suet, old wines, old woods, old embrocations, balms, old wardrobe in an old attic… And all that. Mouth: you would really believe this is an old bottle, really. Such as one of those early dumpies by CAD… Something metallic, some saltiness, ointments, cookies from an old tin box, old wines, raisins, old books and dusts, old tobacco… This play with age and time is really something. There's even old triple-sec in the background. Finish: not that long but sooty, with resins and raisins, more older wines… Only the aftertaste has got a little 'too much' cardboard, but we're splitting hairs. Comments: couldn't some old malt that you would further keep in demijohns for quite a few decades share this kind of profile? Let's make things clear, I love this one, it is a very smart bottling, a new bottle for people who like old bottles, how smart is that indeed? Like a Morgan car. Now, please Mr Decadent Drinks, reproduce this profile….
SGP:552 - 91 points.

Secret Highland 21 yo 2000/2021 (52.3%, HNWS Taiwan, single malt, Madeira, cask #1459, 288 bottles)


Right, this could be Clynelish, or Glenmorangie, or Macallan, or Highland Park, or many other names. It's that since this has met with Madeira, it's not even sure that the Distillery would stand out, let's see… Colour: gold. Nose: meow. Pilsen beer, beeswax, lime blossom, hops, raw wool, porridge, iron fillings, mangos and grapefruit skins, chicory coffee, tangerines, cappuccino… I find it ravishing. With water: humus, mushrooms, greenhouse earth, heather honey, clay, mud… Mouth (neat): first grade or above. Stunning citrons, wax, etc. With water: some salt! Anchovies, olives… This is intriguing, could be HP too, jeez! Finish: long and briney. Waxed olives. Comments: forgot to say, it seems that the spirit has fully digested the Madeira. In theory, the custom is rather to label hidden Highland Parks as 'Orkney' (and variations) or Whitlaw, or Man of Hoy, or else. The jury will never come back in. Still, should be the wildcat's malt.


SGP:462 - 89 points.

Old Perth 1996/2021 (55.8%, Morrison Distillers, Vintage Collection, blended malt, sherry, 936 bottles)


The last Old Perth I've tried was an NAS 'Number 4' from 2016. Pretty good, but this should be something else, mind you this is 25 (you're right, or 24). Colour: amber. Nose: cherry stem tea, smoked meat, roasted nuts, black toffee, black tobacco, bitter chocolate, espresso… In short, it is rather heavily oloroso-y this far, with also some smoke and metal. With water: also patchouli, bidis and eucalyptus. Pretty peace and love, that, while that's just what we need these days. Mouth (neat): very rich, tight, rather exclusively on bitter chocolates filled with lemon liqueur – or something like that. Thin mints too, morello cherry liqueur, nocino, possibly Bowmore, and just really a lot of bitter chocolate. This is for chocolafficionados! With water: long, chocolaty, smoky, with a salty and coffeeish aftertaste. In general, salt + coffee is a vomitive combo, but not in this case! Finish: very long, fully on oloroso and stout beer. And chocolate. And smoke. And brine. Comments: just another one that I love, with its heavy stoutness (is that a word?) Such a shame that they cannot tell too much about the contents…


SGP:373 - 89 points.

Secret Highland 21 yo 2000/2021 (53.7%, Les Grands Alambics, Birds Series, sherry hogshead, 150 bottles)


Colour: gold. Nose: with this leafy and leathery sherry, it's even harder to be sure about the original make. Having said that, I'm thoroughly enjoying those leaves (cherry, peach) and the massive notes of pipe tobacco. With water: muddy, farmyardy, leafy, with some wood smoke and a little burnt sulphur. Mouth (neat): cherry wine, grapefruit juice, herbal teas, some gunpowder, tobacco… With water: artichokes, chocolate, spent matches, sour wine, and miso, perhaps… Finish: medium, with this sour minerality. Comments: it was a 'leafy' sherry cask. Still very good, but I think I'll have to try this one again, in my book it doesn't exactly match this bottler's extremely high reputation. Or it's just me. In either case, their Secret Highland 12/2007 had been rather extraordinary (WF 90).
SGP:472 - 80 points.

Single Cask Blended Scotch Whisky 48 yo 1974/2022 (45.7%, The Maltman, HNWS 17th Anniversary, refill sherry hogshead, cask #15, 165 bottles)


So, as it is a single cask, what I gather is that this baby was possibly blended at birth, or sometime between 1974 and 2022, or that it's technically a single malt and administratively a blend that cannot tell its name. Colour: dark red amber. Nose: whenever I find black olives and Cuban cigars in any nose, I'm simply happy. Dried figs too, dates too, very old cognac too, old rancio too, very old Sauternes as well, and puréed chestnut equally. Mouth: the theory that old spirits converge is proven once more, this could have been an old rum just as well and very seriously, I would have said 'one of those old Domaine de Courcelles from La Martinique'. Or an old cognac, just a tad unpolished. Wonderful figs, old sweet wines (old rancio again), prunes aplenty, tobacco, and no proper grain whisky that I can detect, but it's true that you had those old ex-sherry Invergordons that were pretty much malt-alike. What's sure is that this is not a very blendy blend. Finish: medium, all on dried fruits, sweet wines, and just raisins. Ready for Christmas. Comments: I've tried it again, close your eyes and you're on a beach in Martinique, glass of 'très, très, très vieux' in hand (while listening to Kassav', try 'Syé Bwa').
SGP:651 - 89 points.