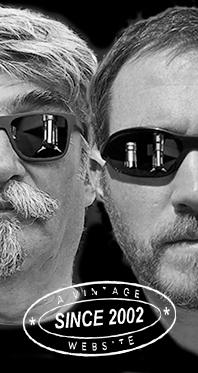 Home
Thousands of tastings,
all the music,
all the rambligs
and all the fun
(hopefully!)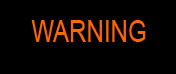 Whiskyfun.com
Guaranteed ad-free
copyright 2002-2022



Another rum Sunday at WF Towers

With more and more whisky bottlers delving into rum as well, no wonder we're really getting spoilt for choice. First, our ritual little apéritif…
(picture, Mhoba Distillery, Malalane, South Africa)



Cartavio 18 yo 'XO' (40%, OB, Peru, +/-2022)
We've tried another XO around ten years ago, which had been rather not too bad in our book; at least not totally a sugar bomb (WF 78). Let's see… Colour: brown amber. Nose: rather a mix of corn syrup, triple-sec, prickly pear liqueur and Frappuccino, which I'm not finding unpleasant at all. Some raspberry liqueur too, Mandarine Napoléon, cassata cream… At least it's not as monolithic as other sweet rums (pineapple and banana liqueur, and basta cosi). Mouth: nah, it is sugary, rather cloying, and a little hard to swallow without ice (and/or lime juice). Strawberry liqueur this time… Wait, maybe with champagne, to make some kind of kir royal al sugarcane? We'll try that… later on. Finish: long but way too sugary. To wash down with Perrier. Comments: I must have been in a jolly good mood back in 2013. That or they used to make them a little less cloyingly sweet. Still rather good.
SGP:730 - 75 points.

Villa Rica 23 yo 'Single Barrel' (40%, OB, Mexico, +/-2022)


The word 'single' is always magic. I've never tried Villa Rica, but I've often had good surprises with Mexico's Mocambo, especially with some of their barricas unicas, precisely. Colour: dark amber. Nose: a little molassy too but you do not really feel it's all concentrated liqueurs and syrups. We're rather nosing some moist fruitcake, with emphasis on figs, then coffee and nocino, as well as a little (sweet) vieille prune. A good surprise is still possible, let's see… Mouth: yeah, good fun, we're rather on an old V.O.R.S. sherry, with dark honeys and molasses, homemade coffee liqueur, walnut wine, muscovado sugar, turon… They should bottle this at a higher strength, despite the sugars it is a fine, pretty complex 'ron'. Finish: rather long, on more old cream sherry, coffee liqueur, and walnut wine. Chocolate and coffee in the aftertaste, with a caney touch. Comments: good Spanish-style rum, really a good surprise and no 'sticking of the tongue to the palate' this time.
SGP:731 - 81 points.

Foursquare 15 yo 2005/2021 (60.2%, Malt, Grain & Cane, Barbados, bourbon, 267 bottles)


This baby from Singapore, where they know their rum. Colour: dark gold. Nose: starts with whiffs of dried coconut, warm praline and puff pastry, then there's more milk chocolate and millionaire shortbread. No toughness despite the high ABV. With water: some metallic touches (copper, old coins) and some lighter earth, then macaroons, more coconut, halva and oriental pastries (honey, orange blossom, almonds)… Mouth (neat): very typical self-blended Foursquare, with oranges and nougat, cane syrup, triple-sec… Feels sweet but I'm sure that's the high ABV. With water: on honey and cane honey, plus earl grey and other, more precious teas. Darjeeling, perhaps? Finish: medium, caney, with more millionaire shortbread and more cane syrup. Perhaps a few drops of sweet PX in the aftertaste. Comments: it is a very good high-definition, cakey and honeyed Foursquare, excellently balanced. Well done everyone.
SGP:641 - 89 points.

Foursquare 16 yo 2005/2021 (59.9%, HNWS Taiwan, Barbados, bourbon barrel, cask #41, 265 bottles)
Colour: dark gold. Nose: as expected, we're very close, with similar notes of milk chocolate, grated coconut, orange blossom, earl grey, shortbread, toasted hazelnuts… With water: a notch drier, earthier, with more herbal teas, chamomile, green tea with coconut oil (do not shoot!)… Mouth (neat): perhaps a notch hotter, but certainly full or oranges as well, orange liqueur(s), thick cane syrup, rich nougat… With water: same as its brother this time, they're identical, which is great news indeed. Same cane honey, sweet wine PX-style (from Montilla), black tea… Finish: same. Very pleasant, not thick, leaves your mouth (almost) fresh and ready for… another glass of the same. Comments: that's what we call a very moreish Foursquare, if you ask me.
SGP:641 - 89 points.

Foursquare 2006/2022 (60.6%, Swell de Spirits, Wonders of the World, Barbados, 387 bottles)


Also a good feeling here… This baby's spent 14 years in the tropics, mind you, so will it have earned that GI that seems to be in the pipe? Colour: light amber. Nose: this is a little different, probably more exotic as far as fruits go, with some ultra-ripe mangos (don't touch, a spoonful of the juice alone would wreck your Armani suit forever), maracuja, ganaches, golden sultanas, jasmine, guava, elderflowers… There's something in there… With water: indeed, it's rather less cakey than the 2005s, and brighter as a consequence. More tropical fruits and all the syrups, liqueurs, cordials and cocktails you could make out of them. Mouth (neat): closer to the 2005s but rather less 'sweet', and fruitier and fresher instead. Mango and orange syrups with touches of liquorice. But-it-is-strong… With water: a little earth coming through, perhaps tobacco, tiny echoes of mint, eucalyptus and camphor… Finish: long, fresh, citrusy. Comments: could have been a Balblair. I am joking, but I love it.


SGP:651 - 90 points.

Mhoba 2017/2022 (64.8%, Navigate World Whisky, South Africa, bourbon, 158 bottles)
Single estate pot still rum from South Africa, bottled for a South African company, that's all very enticing. Remember we've already tried a Mhoba by LMDW a few weeks ago, and thought it was excellent. Colour: gold. Nose: benzine, olives, tar, new rubber, drop of ammonia, crushed olives… We know this song, it's one of our favourites. With water: some gentler caneyness is fighting back at approx. 45% vol. Mouth (neat): salty, acetic, briney, tarry… Take tumbler, crush olives, add lime juice, add a drop of liquorice essence, stir, et voilà. With water: ah perfect, sitting exactly between a 'funky' Jamaican and a more 'civilised' agricole. Funny how water works with this wee Mhoba. Finish: long, a little sweeter, a little rounder. An acetone-y touch in the aftertaste, those must be the Jamaican genes. Comments: very, very impressive. To think that only three months ago, I had never heard of Mhoba. But then again, I'm no rum expert, and shall never be.
SGP:463 - 87 points.

Uitvlugt 24 yo 1997/2022 (46.9%, The Whisky Jury for Sips Bar, Guyana, refill American oak barrel, cask #7, 211 bottles)


The Sips Bar, love that name! It's located in Antwerp, Belgium. Colour: white wine - probably European aging. Nose: pure lime juice, anchovies, sardines and olives, then a little carbon dust, seaweed, oysters, ink and light ashes. A lot of distinction and elegance in this one. Mouth: I believe the lower natural strength made the liquorice stand out on the palate, while the 'funkier' elements (petrol and such) went to the background. This is an unusual combination, some kind of liquoricy and salty honey, with custard, poured over dried apricots and plums. Well, something like that. No one will ever manage to reproduce this! Finish: medium, soft, indeed rather on soft liquorice and… perhaps pear cake? Comments: always an utter joy to come across a fairly deviant dram of anything. The thing is, it is both different and excellent.


SGP:553 - 88 points.

A last rum for the road. Wait, didn't we say 'not a rum session without a Hampden'?

Hampden 12 yo 2010/2022 'HLCF' (61.9%, OB for LMDW, Jamaica, cask #78, 231 bottles)


It's amazing all the Hampdens that La Maison are having this year. A shame that they also have thirty-six starving dobermans and fifty Chechens armed to the teeth guarding their warehouse. The marque 'HLCF' indicates 500-700 grams ester/HLPA, so pretty high but not the highest. To be honest, we've never found any straight relation between those marques and the perceived funkiness in the glass, if I may use that expression. Colour: gold. Nose: minimalistic but brilliant arrival on the nose, with tarry olives, 2-stroke petrol and a lot of lovage. First time I'm finding this much lovage in Hampden, or in any rum for that matter. Now remember, 61.9%. With water: gym socks and pony saddle, then dried litchis, jujubes, rambutans, raisins… Mouth (neat): evident. Rotting pineapple, acetone and ammonia, fermenting fruits (not durians, or assam durian, I swear) and tapenade mixed with carbon and rubber (bits of tyre). With water: superbly fermentary, bacterial would we add, and yet roundly fruity. Finish: long, on some fruitcake moistened with… Hampden (that's smart, S.!) Comments: splendid Hampden, fruitier than usual. Hate to go with the pack but all the new ones are splendid anyway, with pronounced differences and yet a house style that's always there.
SGP:653 - 91 points.