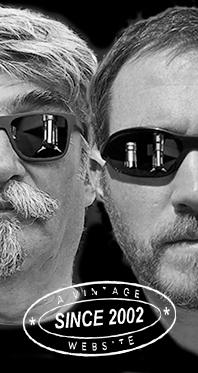 Home
Thousands of tastings,
all the music,
all the rambligs
and all the fun
(hopefully!)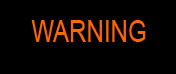 Whiskyfun.com
Guaranteed ad-free
copyright 2002-2022



Another wild bunch of cognacs

Remember, in French, that's well 'cognac' without a capital C. They make cognac in the city of Cognac, comprenez-vous? Now in Globish, which is the language I'm usually using (see) in these pages, I'm not too sure… By the way, it looks like the category is in full swing again, after a tougher 2020.

Claude Thorin 'VSOP' 40%, OB, Grande Champagne, +/-2020)


Not a house I'm very familiar with. They're located in Segonzac and this is an own-estate blend of colombard, folle blanche and ugni blanc. They have it on Amazon. Colour: gold. Nose: very light, and consequently pretty fresh, rather on nougat, stewed peaches, golden raisins and cut apples, while some caramel would tend to take over then. Also a little vanilla, ripe plums, and a tiny cup of breakfast tea stemming from the oak. Mouth: sweet, even a tad sugary at first, then on tarte tatin and just apple pie. Notes of sour cider in the background, as well as Grand-Marnier. Finish: short to medium, rather sour and sweet. Stewed cider apples and caramel. Comments: rather fair cognac, at a fair price. The sweet side did bother me a little bit.


SGP:640 - 75 points.

De Luze 'VSOP' (40%, OB, fine champagne, +/-2022)


Remember fine champagne is usually a blend of grande and petite champagne. De Luze, in Angeac-Champagne, have got their own cooperage! The brand belongs to cognac Boinaud, who are now at the helm of a huge distillery that shelters no less than 41 (forty-one) stills. Colour: deep gold. Nose: a little more rustic, also more on fresh fruits, especially berries (red and green gooseberries, for example) and just greener apples, cider apples, yellow peaches… There's also a floral and honeyed side, with dandelions and acacia honey, but those gooseberries keep running the show on the nose. Mouth: same comments, it's a little more rustic, which I enjoy here. More cut apples, gooseberries, also apricots, vanilla, and tiny bits of liquorice and rubber (which may suggest some young cognac's been used within this blend). Finish: medium, on sameish notes. Comments: already on the upper part of the scale as far as VSOPS are concerned.
SGP:651 - 78 points.

Let's try De Luze's XO then…

De Luze 'XO' (40%, OB, fine champagne, +/-2022)


In larger houses, the gap between their VSOP and their XO can be really huge, let's see… Colour: deep gold. Nose: the core is rather similar (apples, pears and gooseberries) but there's more depth, more flowers (wisteria, dandelions, lilies) and many more honeys, heather, clover, even manuka… Lime blossom too, orange blossom, the expected preserved peaches, and even a drop of younger rancio (doré). Lovely nose here. Mouth: same feeling of a similar juice as that in the VSOP, but with more depth, more years (obviously), better polishing, waxes and honeys, mirabelles, triple-sec… And certainly a few drops of quince eau-de-vie. The 40% don't feel, there's enough body and structure. Finish: medium, on sameish notes this time again. A little caramel in the aftertaste. Comments: very fine drop! Remember, XO's are usually pretty young cognacs, contrarily to popular belief. Ve've also got a De Luze 'Infini' that's infinitely terrific, but we'll have it next time.


SGP:641 - 82 points.

Frapin 25 yo 1995 (41.4%, OB, grande champagne, +/-2021)


One of the pretty rare age-and-vintage-stated cognacs out there. The French administration remains tough in that respect, much tougher than, for example, the people in Armagnac. As for the house Frapin and their Château Fontpinot, no need to remember that their reputation's pretty high. Colour: gold. Nose: pure stewed peaches, apricots, sultanas, tangerines, citrons and prickly pears, with a few drops of heather honey. Simple and bordering perfection. Mouth: a little less chiselled and polished, with a few more liqueury notes than on the nose, but all these dried fruits are working very well. Raisins and prunes, naturally, also pears, bananas and pineapples. Finish: medium, the peaches being back, coated with some honeyed liquorice. A little caramel yet again in the aftertaste. Comments: just excellent and well in the style of the house (as far as I can tell).
SGP:641 - 86 points.

Conte & Filles 2010/2022 'A12' (46.3%, Cognac-Expert, L'Essentiel, Petite Champagne, cask #49, 400l)


They would give you a lot of data, such as the fact that the vines are located in Nonaville, that this is pure ugni blanc, that the oak came from forêt de Tronçais, and that the house is located in Poulignac. Colour: gold. Nose: fresh and really very fruity. We're wandering throughout a large orchard around the month of august, while smoking a small pipe and sipping a double expresso. Various plums in there, greengages, damsons, the usual mirabelles, the no-less usual peaches, melons… Mouth: no ideas if that's the Tronçais oak but I'm finding rather a lot of liquorice, plus a little sandalwood, then all those fruits, with a lovely freshness. Plums running the show, peaches and ripe apples being strong contenders, both as fresh fruits and as puréed fruits and jams. You could pour a few drops of this fresh young cognac in some champagne and come up with a nice variation on a Bellini. You could call that 'champagne petite champagne'. Finish: medium, fresh, on more stewed orchard fruits. Liquorice again in the aftertaste, plus some minerality (chalk). Comments: excellent young cognac, with some kind of verticality.


SGP:641 - 86 points.

Jean-Luc Pasquet 41 yo 'Lot 79' (52.3%, Grape of the Art, Grande Champagne, 273 bottles, 2022)


Pure ugni blanc, Limousin oak, humid cellar, stunning albeit a little artsy label, and cool folks at all stages. What else does the people want? (Please don't answer 'ask French unions'). Colour: deep gold. Nose: sublime, beehive-y, very narrow and very complex at the same time. Fab figs, fab raisins, fab honeys, fab sweet vegetables (red kuri squash) and a little milder tobacco. That's all folks, but that's a lot. Mouth: starts with a little resin, propolis and liquorice wood tannins, but gets then fruitier and more on jams, with some marmalade and then our beloved mirabelles and quinces. Mirabelles and quinces will save the world one day, you shall see! And peaches will help, as almost always, peaches would tend to try to seize control here. Finish: the resins are fighting back, but in the end, it is a draw. Blood oranges are signing peace in the aftertaste. Comments: the arrival on the palate was a notch frightening, but that was just me being a little impatient. In truth it is difficult to find much better cognac...
SGP:661 - 91 points.

Fins Bois 1980/2022 (53.3%, Jean Grosperrin, Lot 993)


I give up, Grosperrin are busier maturing and bottling some of the greatest cognacs you could find, rather than spending any time feeding the Web with proper pictures of their bottlings. We won't cast the stone at them… Colour: deep gold. Nose: this more rustic, yet fresher side, with frozen medlars, apples and pears, peaches yet again, buttered and salted fudge, and a faint salty, almost coastal touch. With water: medlars, really! And mead, raisins, small berries, sorb… Mouth (neat): some unexpected citrus, oranges, cranberries… The freshness is really awesome here, and even surprising. Orange starbust, tangerine candy… With water: flowers chiming in, plus more overripe apples and pears. Quinces are not left behind. Finish: orangey things are back in the aftertaste. Jaffa cake? Honeycomb in the aftertaste (the beekeeper's chewing-gum). Comments: excellent, we're actually pretty close to an old chardonnay. These fins bois are always very interesting and rather different.


SGP:551 - 89 points.

Château de Beaulon 1988/2022 (55.2%, Through The Grapevine, LMDW, Fins Bois)


This is a single cask. Let's see if we find medlars again… Colour: deep gold. Nose: so close! Medlars indeed, a coastal touch that's also a tad medicinal this time, some natural rubber (bicycle inner tube), those apples and peaches, buttercups… Wonderful, delicate, and frankly, a little intellectual, whatever that means. With water: oils, grape pips, sunflower, even sesame, plus these small berries, sorb, rowanberry eau-de-vie (hi!)… Mouth (neat): I wouldn't use the word 'rustic' too often but honestly, this is a little rustic, in a very great way. Holidays in the countryside… And we're even closer to Grosperrin's Fins Bois, with these superb oranges and those 'things from a beehive'. With water: quinces and propolis, what's not to like? Finish: oranges, liquorice, propolis, and… drumroll… medlars! Mead and puréed chestnuts in the aftertaste. Comments: strikingly similar, and excellent. Wondering if Grosperrin's awesome 1980 was not a Beaulon too.
SGP:551 – 89 points.

Jean-Luc Pasquet 1958/2022 'L58' (43.1%, Wu Dram Clan, Grande Champagne, 256 bottles)


No suspense here, you know who's gonna win. We'll keep this extra-short. Colour: gold. Nose: well, someone smart has blended some old Balblair, old Lochside and old Bushmills with some proper old cognac. Which would translate into a whole tureen of mangos, melons, oranges, heather honey and stewed peaches. Mouth: same, plus zillions of tinier flavours, some grassy (oyster plant, basil, coriander), some spicy (cardamom, cinnamon, juniper), some fruitier yet (rambutans?) and some infinitesimal ones more resinous and rubbery (resin and rubber, ha). But we said we'd keep this extra-short… Finish: medium, with some cedarwood and perhaps even echoes of incense (reminiscent of a Chinese Buddhist temple). Keyword, 'reminiscent'. Comments: there is a little fragility here and there, but let's remember this is almost sixty-four. Will you still need me, Will you still feed me, When I'm sixty-four… Nah, as brilliant as The Beatles.


SGP:651 - 91 points.

Vallein Tercinier 'Rue 34' (42%, OB, for LMDW, Antipodes, Grande Champagne, cask #034, 50 bottles)
1934 was a magical vintage in France, but the occupying forces have downed most of it, except when winegrowers would have quickly built new walls at the back of their cellars, to hide parts of their stocks. It happened several times to me, in the late 1970s and early 1980s, that grandchildren would have found real treasures when having some work done in their cellars, especially in Burgundy. We've downed so many unlabelled bottles back then! Brilliant wines, even if pretty often, we wouldn't even have known what they were, the grandfathers or fathers having sometimes died during the war without leaving any records. Fixin? Latricières? Charmes? Griotte?... Some sad and joyful stories at the same time… Anyway, 1934 is a vintage that's close to my heart… Colour: amber. Nose: how's this possible? Shall I even try to describe this? The nuts, the flowers, the precious fruits, the nougats, the oils, the toffees… Was this survivor even made by men or women? Mouth: I'm not going to 'judge' this, I don't think I'm qualified. Maybe give you the name of a piece of music that would kind of echo this? Please let me think this through… Finish: wait… Comments: there, Puccini, La fanciulla del West, the introduction.
SGP:572 - 94 points

(I dared).