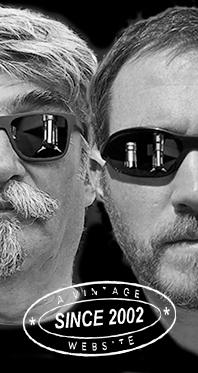 Home
Thousands of tastings,
all the music,
all the rambligs
and all the fun
(hopefully!)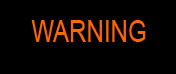 Whiskyfun.com
Guaranteed ad-free
copyright 2002-2022



Around the world once more

There's more and more whisky from all remote corners of the world yadda, yadda, yadda. We're expecting Qatar and North-Korea soon.

Kentan 'Season One' (43, OB, France, 265 bottles, 2022)
In truth there's a funny accent on the last 'n', IKEA-style. Indeed, this is from a new distillery located in Tonquédec, in northern Brittany. It seems that some good fellows are at the helm… This is probably 3 or 4. Colour: gold. Nose: but yes! Typical new craft, with good honey, mead, chouchen (of course) and gingerbread. A feeling of buckwheat/sarrasin, but I'm not sure at all. Mouth: I'd have said Oregon or Washington (not D.C.) The oak is a tad loud but these meady, honeyed, spicy kinds of assortments do work well. This time I would have said rye. More gingerbread yet, caraway liqueur, controlled oak. Finish: long, spicier, a tad drying this time, thanks to slightly obnoxious tannins. A piney side. Comments: excellent effort, given that this is a first. It's even got something Breton, perhaps this spicy/meady side.
SGP:461 - 82 points.

Cotswolds 5 yo 2016/2021 (60.6%, OB, England, LMDW, STR wine cask)


STR wine casks do work very well but they are highly unromantic, are they not. They remind me of those new electronic drum kits, back in the 1980s. Colour: gold. Nose: sweet mustard, fino, walnuts, panettone, earl grey, caraway and banana cake. With water: more on classic vanilla, custard, croissants and beeswax. Mouth (neat): very rich and creamy, well within the new 'English style' (Bimber, Cotswolds…) with citron jelly and spicy orange cordial, plus pink pepper. With water: the oak gets a tad loud and too spicy for me. We may be touching the limits of the concept. Finish: long, on pink pepper and assorted citrus, especially blood oranges. Comments: great work at Cotswolds, strictly no bouts about that, but this is starting to feel a tad 'lab' to me. Just a wee tad…
SGP:651 - 84 points.

Smögen 9 yo 2012/2021 (57.1%, WhiskySponge, Sweden, 3rd fill barrel, 261 bottles)


A 3rd fill barrel? We may need to expect some kind of Swedish blade… Colour: white wine. Nose: by Jove. Smoked olives and an old Norton. With water: perhaps rather an old Matchless, or Velocette. Mouth (neat): pears, gentian, olives and carbon paper. Drops of some very extreme 'bacterial' Jamaican rums, such as the craziest Monymusks. With water: unless that would be New Yarmouth. Finish: endlessly tart and green-smoky. Comments: this is not really whisky. It is not rum either and it couldn't be mezcal. What is it? It is pretty exceptional! PS: we all know Smögen is challenging Ardbeg.


SGP:277 - 89 points.

Lot N°40 'Third Edition' (57%, OB, Canada, rye, +/-2021)


For years and years us whisky enthusiasts have been claiming that Lot40 rye was THE Canadian whisky. Excuse me? No, certainly not 'Crown Royal'… Colour: full gold. Nose: the opposite to the Smögen, despite a similar strength. This is all maize bread, croissants, fresh focaccia, Stolle and vanilla. With water: a tiny metallic side (copper), otherwise soft breads and shoe polish. Mouth (neat): heavier on the wood than before, more on spices, rye, lavender, oranges, grain (whaaat?) With water: where has it gone? Lovely palate but it's gotten softer and cakier. A little less necessary, shall we say, but we aren't Canadians… Finish: medium, too oaky. Loses many points at this stage, too much sawdust. Comments: goes with one of WF's stupidest sayings, 'wood is both whisky's best friend and its worst enemy'. Seriously, uninteresting drop. Where are the good old days?
SGP:451 - 78 points.

Amrut 2014/2021 'Ex-Caroni' (60%, OB, LMDW, cask #5144)


Why would this make the slightest bit of sense? I mean, love all these peoples but an Indian malt matured for some undocumented time in an ex-Trinidadian rum cask? Would the answer only be 'because they could do it?' Colour: gold. Nose: it is moderately Caroni. Some sour banana bread, breads, cakes, ales and spicy bread. One black olive. With water: more spicy bread, pumpernickel perhaps… Mouth (neat): the combo works. Olives, sour bread, lemons. Was it smoky Amrut? With water: good olive-y, petroly, sour development. Doughs. Finish: long, still sour, lemony, doughy. Comments: perhaps a little unlikely but amongst the 5,343,547,754,354 spirit/wood combinations that could be done in this world (a.k.a. the worst of the Doritos syndrome), this is one that's pretty unnecessary, but that rather kind of works.


SGP:552 - 83 points.