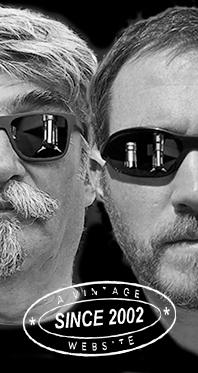 Home
Thousands of tastings,
all the music,
all the rambligs
and all the fun
(hopefully!)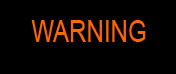 Whiskyfun.com
Guaranteed ad-free
copyright 2002-2022



Around the world once more

They used to be very marginal twenty years ago, and we now do such 'world' sessions almost once a week. Let's take off from Charles-De-Gaulle. I know, I know…

Alfred Giraud 'Héritage' (45.9%, OB, France, 2021)


They've blended there different French malt whiskies and further matured the end-result in some old cognac casks. We've already tried an handful of A. Girauds, all have been good or very good in my book. Extra-care has been given to the maturation, which is pretty 'Cognacqy'. It's true that we've often wondered why some Scots don't do it as the Cognaçais do. Colour: gold. Nose: really, really nice, fresh and floral, with stewed mirabelles and peaches, honeysuckle, sultanas and only a very tiny spiciness. A little custard. Pretty soft. Mouth: really good, malty and fruity, with excellent cakes, dandelions, raisin rolls, preserved peaches and apricots, then more breadiness and just touches of some rather liquoricy and earthy old oak. Finish: medium, with notes of tarte tatin, cinnamon and just a touch of sweet beer. After all, this is malt whisky. A small meaty touch in the aftertaste (ham). Comments: this one goes down extremely well. Smart maturation and a lovely decanter to boot. A lovely future single-flower vase.


SGP:451 - 87 points.



Miyagikyo 'Discovery Peated' (48%, OB, Japan, LMDW, bottles, 4812 bottles, 2021)


Its bro the Yoichi 'Discovery Non-Peated' had been relatively brilliant here the other day (WF 88). This is a peated Miyagikyo, not too sure that's very rare indeed as I believe we've already tried quite a bunch in the past. Anyway, let's try this unagestated new one… Colour: straw. Nose: do not expect Ardbeg Provenance, this is only lightly peated, although it would be a 'peaty whisky' for sure. Old cellars, teak and eucalyptus, thuja, macha (how very Japanese), then cedarwood, balsam, starfruits and green plums. An obvious (to me, at least) Japanness, which I find both refreshing and reassuring. Mouth: more, much more smoke, with rather huge notes of burnt rubber and thyme tea and honey, ashes, a little ink perhaps, certainly some edible roots (turnips and celeriac), then green spices and, drumroll, our descriptor of the week, gentian! Finish: long, rather on citrus and menthol, that combination that always wins it. Some tar and again a little rubber in the aftertaste. Comments: so, it appears that both are great, the Yoichi and the Miyagikyo. Now it remains a weird feeling to sip a great whisky without having the smallest clue about its age. Call me old-guard and I send you my Moldavian friends. Or, why not, some Yakuza.


SGP:554 - 88 points.



Why not overnight in Japan…

Komagate 2018/2021 (59%, OB, Kirsch Import, Japan, American virgin oak, cask #4047)


This from Shinshu. I'll have to confess that I keep forgetting about what's at stake here, between Mars, Komagate, Tsunuki, Shinshu, Hombo Shuzo, Yakushima… You'd need a Jodie-Foster-IQ to understand – and not forget – about everything. Colour: gold. Nose: bread, brioche, panettone, custard and kougelhopf. With water: amazing resinous-like oak. Once again I'm reminded of those wild woods they sometimes use in the cachaça business. Shh… Mouth (neat): high-class. I hate it that I would love such an earthshattering young whisky, I'm losing my self-esteem. Perfect sweet oaky/citrusy spices, papayas, bananas and quinces. East meets west, as they say. If it was doctored, the doctor was a master. Stunning. With water: don't add too much or you'll bring sawdust out. Other than that, at 50%, it's picture-perfect. Finish: medium and, don't dream too much, a little simple now. This is where the youth feels. Pinewood and banana skins. Comments: seriously, great stuff, it's just that you'd need a PhD in pipette-handling to get it exactly right 'til the end, I would think.


SGP:561 - 86 points.



Westward 'Patrick Ahluwalia Barrel Pick' (62.5%, OB, USA, Kirsch Import, cask #568, 2021)


Virgin American Oak Char Level 2 and a Patrick Ahluwalia Barrel. I'm lost, I quit, I give up. I'm only half-joking, my friend; guess what, I'm not even going to try to find out about that Patrick-Ahluwalia guy who, I'm sure, is an entrancing individual. But boy is whisky getting complicated! Colour: gold. Nose: cellulosic varnish all over the place, then balsa, cedar and thuja woods. Spectacular woodworks. Green bananas and walnuts in ambush. With water: luminous minty and lemony woods. An evening at IKEA Ueber-Prestige. Except that IKEA Ueber-Prestige does not exist – yet? Cheques in Euros, please. Mouth (neat): just great. Heavy oaks, grapefruit skins, eucalyptus, epicea, verbena, lemon curd, cough medicine… With water: Oregon's about woods, is it not? Perhaps a tad 'too much' now. Very heavy black tea and a jar of peanut butter. Finish: long, dry, spicy. Rubbers, chlorophyl, nutmeg and juniper. Comments: who is Patrick Ahluwalia? The Manager? Kudos, great drop, but this one too we need to keep under control. Very extreme essential oils.


SGP:472 - 85 points.



Let's stay at Kirsch's and yet move to Ireland…

Knappogue Castle 27 yo 1994/2021 (51.1%, Ex Libris 'The Selfish Giant', Ireland, Kirsch Import, bourbon, cask #888142, 196 bottles)


A surprise Oscar-Wilde bottling after the three most lovely ones that LMDW was having back in September. Or October. Or November. Expect an utter Bushmills-like fruit bomb. Colour: light gold. Nose: naturally, williams pears, papayas, mangos, muscat grapes and blood oranges. This was to be expected. With water: gooseberries and greengages. It's not that it went more minimal, it's just that it went down to the core. Mouth (neat): these are so good. Magnificent grapefruits, apples, vine peaches and green liquorice. Sublime. With water: this time again, do not add too much water or you'll make it syrupy, like a free liqueur at a Chinese restaurant. I'm rather joking but no, be very careful with water. Swims like a brick, as they say in Glasgow. Finish: stunning when neat, vulgar with water. Litchis and cheap gewurz. Comments: yeah I know this was short, but there was no small talk to be done in the first place. A refreshing tightly fruity masterpiece, as long as this time again, you would be a pipette master.


SGP:641 - 89 points.



While we're in Ireland, a last one…

Teeling 29 yo 1991/2021 (52.4%, OB for The Whisky Exchange, Ireland, rum cask, cask #10568)


Sure a rum cask stings the eyes in such circumstances, but let's remember that some of the most legendary old Springbanks were 'ex-rum'. Well, I believe there used to be two of them. By the way, I doubt this would be Cooley, but I'm pretty sure it was double-distilled. The plot thickens… Colour: gold. Nose: scones and fudge. Not quite a fruit bomb, rather a pastry bazooka. Mango jam, dried figs, butterscotch, millionaire shortbread, puréed chestnuts and blueberry muffins. I mean, precious (and wealthy) old ladies should love this. With water: gets narrower, on green teas. Mouth (neat): a lot of manuka honey, then late-harvest pinot gris and riesling, juicy golden sultanas, and a tighter, almost vegetable-like ending. Palm heart? A peaty side too, which comes totally unexpected. With water: swims very well but gets completely different. No smoke, rather cherries-in-kirsch and dates filled with marzipan. A little uncertain, actually. Finish: we've lost control. Do not add any waters, even glacier drops or Antarctic bottom water. Comments: stunning drop, it's just the lousiest swimmer ever. Think Boris Johnson (I am not about to drop the case, to think that that impaired human tardigrade is still the chief of Scotch, Welsh, Northern Irish and English whisky!)


SGP:541 - 89 points.