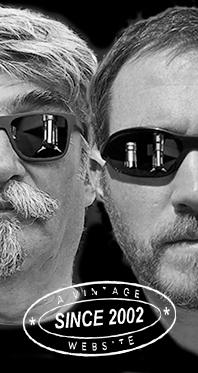 Home
Thousands of tastings,
all the music,
all the rambligs
and all the fun
(hopefully!)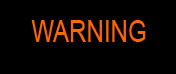 Whiskyfun.com
Guaranteed ad-free
copyright 2002-2022



Bastards and Chimeras

They might be good, but we don't know what they are. Beef or horsemeat?

Drawing of a chimera by Jacopo Ligozzi (circa 1600) ->



Compass Box 'Generosity' (51.9%, LMDW, blended grain, Artist #11 Pentalogy, 630 bottles)


I mean, the label is stunning, but-they-have-blended-grain-whiskies! Remember grain is malt for vegans, as we sometimes say. Nothing against vegans, no need to add. Colour: light gold. Nose: touches of varnish, marshmallows, vodka, wiper fluid and that's it. Maize bread. With water: chamomile tea, sugarcane syrup, more sweet corn. Mouth (neat): no, sweet, thin, sugary. Not sure Haig Club is not bigger. With water: saccharose and stewed beets. Finish: short and ultra-thin. Comments: sure it is eminently drinkable and even kind of good, but so, our dearest friends in Paris and London decided to call this bottle 'Generosity'? Was it a late-Friday Zoom meeting? Not for 'Malt Maniacs', in any case, we pass this time, let's just remember that the others in this series are pretty splendid...


SGP:720 - 70 points.

A Speyside Distillery 12 yo 2008/2021 (55.2%, The Whisky Exchange, sherry hogshead, cask #4, 244 bottles)


Another very problematic bottling. Mind you, we've got boxes of whiskies labelled as either 'A Speyside Distillery' or 'Speyside Distillery'. That's all fine and well, but how could you be really sure? We haven't been trying any whiskies from the 'Speyside Distillery' for ages, just because of those uncertainties, but I promise we'll work on those issues. Meanwhile, back at the ranch… Colour: amber. Nose: fruit purée, coffee liqueur, caramel and toffee, glazed chestnuts, drop of Bovril, treacle, black raisins, chocolate… This is furiously 'GF' if you ask me. The sherry was perfect. With water: a little metal, polish, pipe tobacco, dried morels, truffles, black chocolate, espresso… Mouth (neat): extremely good, reminding me of the best old batches of the '105'. Salty, soupy sherry, salted prunes and umami sauce, things like that. Roasted raisins 'of course'. With water: perfect as long as you do not add too much H2O. Malt, coffee and chocolate. Finish: long, perfect. Liqueur-filled chocolates and malt extract. Comments: prototypical 'sherry monster'. Keep some bottles for around the year 2050.


SGP:462 - 90 points.

Blended Scotch 11 yo (55.1%, Watt Whisky, for Whiskyrestaurant De Cluysenaer, 236 bottles, 2021)


A whisky restaurant? May we book a table for Monday, Tuesday, Wednesday, Thursday, Friday, Saturday and Sunday nights? Colour: light gold. Nose: impeccable oily blend, with rather a lot of grain, seemingly, but also with some good malts that are minding the shop here. Cakes, roasted nuts toasted brioche, scones, pancakes, all that. Classic. With water: milk chocolate and whiffs of burning church candles. Hallelujah. Mouth (neat): hey, this is maltier and bitterer. Stouts and ales, gingerbread, orange wine, Jägermeister… With water: the best part, some tight bitter-orangey jams and cinnamon mints, plus Greek retsina wine. Some molasses 'honey' in the background. They call that honey in South America but it is not honey (I mean, honey made by bees – we love bees at Château WF, we even own hives!) Finish: long, on gingerbread and speculoos. Bitterer herbs in the aftertaste. Tarragon. Comments: a blend made with malts in mind. Lots happening in there.


SGP:462 - 85 points.

Jura & Dailuaine 12 yo (46%, Douglas Laing, Double Barrel, +/-2020)


Two casks from two different distilleries, fifty-fifty, a concept developed for D.L. around 20 or 25 years ago by a famous rather diminutive and very modest whisky expert. Sadly, we've never seen Lagavulin & Laphroaig, or Clynelish & Pulteney, or Springbank & Ben Nevis, or even Tobermory & Glenturret. Not to mention Dickel & Daniel's… So, tja, Jura & Dailuaine… Colour: white wine. Nose: pretty nice, in truth, very oily, waxy, a little buttery as well… Beeswax and dandelions with paraffin and mashed potatoes. At this point, I bow! Mouth: let's be honest, this is nice. The two pretty wacky malts seem to tango rather well, with a dry mustardy development that would lead us to walnuts and manzanilla. Almost very good. Finish: pretty long, salty, with even more walnuts and raw/farmy wholegrain bread. Comments: once more, I'm hoisted with my own petard, as I do enjoy this dry and bitter composition rather a lot. Hat off (yeah right).


SGP:362 - 85 points.

The Perspective Series 21 yo 'N°1' (43%, Berry Bros. & Rudd, blended Scotch, 6,300 bottles, 2019)


I'm glad we haven't tasted this one yet, that means that we can taste it now (wow, Epicure! We're all impressed, S.) Colour: gold. Nose: good chardonnay and cut flowers, custard, white chocolate (that's the grain, grrr) and chamomile tea (the other manzanilla). I'm reminded of an old Hankey Bannister that was just superb. Sorry, just a private comment. Mouth: I'd swear Glenlivet is leading the pack here. Great floral and honeyed unfolding, pastries in abundance, nougat, and a very minimal grain influence. Perhaps this popcorn? Finish: medium and much more on herbal teas, chamomile upfront, then verbena and just green tea. Comments: a little light, but as a consequence, you may drink more of it (but Serge, this is 2022!) Seriously, very very good and very fairly priced. A bottle for all our friends (when we don't feel like bringing out Clynelish 1972).


SGP:551 - 86 points.

Compass Box 'Magic Cask' (46%, Compass Box, blended malt, 5538 bottles, 2020)


Oh my, how cluttered was this label? In any case, the wording 'Magic Cask' surely reminds us of Dominique Laurent's works in Burgundy. Or of The Who, but that was 'The Magic Bus'. Oh and I believe the price was insane, given that it's just another no-age-stated blended malt. Colour: straw. Nose: I know this is Imperial-led, and indeed that feels, with a slightly waxier apple/orange combo, soft breads and puréed peaches and apples, beeswax and pollen, then some softer curries and a touch of pinewood. Are these the 'magic casks'? Mouth: I like the fresh 'naked' Imperials better, but this is very good too, for sure. Green apples and beeswax, bananas, heather honey, wee waxes, almost plasticine… It's the texture that's most impressive, but some green/grassy woodiness makes it all a little spicy/gritty. Finish: long, spicy and grassy indeed. Comments: great, great drop but if I may, and I sure don't know much about these issues, are we sure those casks were truly 'magic' indeed?


SGP:561 - 85 points.