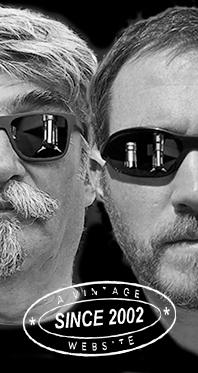 Home
Thousands of tastings,
all the music,
all the rambligs
and all the fun
(hopefully!)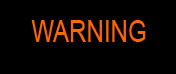 Whiskyfun.com
Guaranteed ad-free
copyright 2002-2022



---

Angus's Corner
From our correspondent and
skilled taster Angus MacRaild in Scotland
Bruichladdich, Ledaig and Laphroaig
A bit of a mixed bag today, but these three names are usually pretty dependable in my book…

Bruichladdich 8 yo 2013/2022 'Islay Barley' (50%, OB, 75% American oak, 25% ex-wine casks)
Colour: straw. Nose: hay, barley, freshly baked breads, buttered oatcakes and lighter green fruit notes such as cut apple and gooseberry. Also a slightly coastal edge and some feelings of pollens and beers. I don't detect much in the way of wine influence thankfully. With water: sandalwood, beach pebbles, oatcakes plain cereals and soda bread. Mouth: nicely balanced between honeys, wood saps, hoppy IPA, pollens, grass and some herbal teas. Also lots of fresh breads along with some citrus rinds and light peppery notes too. I like it plenty, but I recall previous batches being a bit more 'immediate'. With water: lemons, limes, more beers, grist and green tea with lemon. Finish: medium and perhaps a tad oaky here and there, but still with some of these nice green and citrus fruits coming through. Comments: I'm not sure what the wine casks brought to the proceedings here, but I definitely prefer the earlier fully bourbon matured examples. Not that this isn't very fine and easy to sip young Laddie!
SGP: 561 - 84 points.

Bruichladdich 10 yo 2011/2021 'Biodynamic' (50%, OB, 1st fill barrels, 5000 bottles)
Distilled using biodynamically grown barley harvested in 2010 from Yatesbury House Farm in England. So, not 'terroir' but something equally fascinating… Colour: bright straw. Nose: wonderfully fresh and rather exuberantly on barley extracts, fresh cereals, cooling wort, lemon barley water and this impression of lemon washing powder but not in a soapy way - if you get my drift. It's also nicely starchy with linens and that lovely 'laundry drying by a seashore' vibe. Modern and rather impeccable. With water: more citrons, waxy lemon rinds, new leather, sandalwood and gorse flower. Still superbly fresh and vibrant. Mouth: surprisingly tense and chiselled. On chalks, linens, putty, white flowers and mirabelle eau de vie. A rather 'crunchy' impression of freshly kilned barley, the natural sweetness of malt extract and that familiar impression of many various beers and freshly baked breads. With water: malty, bready, naturally sweet and now perhaps a little more peppery with new world hops, nettles and fennel seed. Finish: good length, on sea salt crisp, dried rosemary, lanolin and lemon oil. Getting more coastal now I feel. Comments: I couldn't tell you what the biodynamic component is bringing to this, but I am left with the same impression I often get when trying these young, modern, fully ex-bourbon matured Bruichladdichs. That this is top class, impeccably made modern Scottish single malt whisky that has been made with care and skill using top quality ingredients. I tend to prefer the Islay barleys and especially the Bere barley editions, but this one is extremely fine and of similar style and pedigree. A style that's really about freshness I think.
SGP: 551 - 88 points.

Bruichladdich 29 yo 1991 (41.2%, Club Qing 'Scary Tales', cask #3037, hogshead, 216 bottles)
Colour: straw. Nose: lovely and extremely classical! All on ripe melons, honey, guava, kiwi and wee hints of gooseberry and lime. One of those noses that makes you see 'green' in your mind's eye. Some subtle notes of herbal tea and white peppery underneath. Overall, a very gentle but charmingly expressive nose. Mouth: again we are firmly in classical Laddie territory, lots of overripe green and garden fruits, some mashed banana, green apple, a little tart gooseberry and some lemon rinds in green tea. Soft, elegant and still rather close to the raw ingredients with wee hints of sweet cereals and malt extract. Finish: medium, a little sappy, some muesli, persistent green fruitiness and a little runny honey and flower pollen. Comments: the epitome of Bruichladdich's elegance, fruitiness and charm. Just a little more oomph here and there would have propelled it higher. But it's still one of those perilously easy and pleasurable malts to sip away at.
SPG: 641 - 88 points.

Ledaig 10 yo 2010/2020 (53.7%, Valinch & Mallet 'The Spirit Of Art', cask #700414, bourbon & sherry, 648 bottles)
Seemingly some kind of sherry finish. Colour: ruby/mahogany. Nose: a sharp and salty fusion of sherry and peat that prickles with some tart red berry fruits but is also highly dominated by soy sauce, Maggi and nori. Extremely salty and heavily on the saltiest of Dutch liquorice, natural tar resins and drying beach kelp. Also add to the mix some hessian and dried smoked chillis. A beast! With water: more tar, wood resins, smoked paprika, cured meats with smoked chilli and more of this wonderfully sharp and zingy red fruitiness. Mouth: same feeling of quite brilliant saltiness that immediately brings to mind lashings of soy sauce, anchovy paste, smoked mussels and oysters in their brine and then earthier things such as liquid tar, camphor and creel rope. Only thing is the mouth feels textural a little lighter than expected but in a very pleasant way, it's nicely syrupy and easy on the gums, which may be to the softer ABV? With water: brilliantly tarry and salty with some sweeter undercurrents now and also a thick and encroaching peatiness. Finish: long, densely peaty, tarry, full of smoked dark fruits, bitter chocolate, smoked sea salt and umami seasonings. In the aftertaste I find some more grizzly smoky impressions that feel a little more like the modern Ledaig distillate coming through. Comments: what sorcery is this? More specifically, what sort of sherry cask was this finished in, and for how long? I'm also guessing it was probably not flushed before re-racking, although now I sound like a playground gossip. An extremely good young Ledaig that marries together the two forces of sherry and peat with aplomb and in a way that recalls some of the great sherried Ledaigs on the early 1970s. I find it extremely impressive and very fun! Bottle ageing should probably deliver a couple of extra points in around 20-30 years I'd hazard…
SGP: 576 - 89 points.

Ledaig 15 yo 2006/2022 (54.7%, The Whisky Exchange 'Whisky Show 2022', cask #13, sherry butt)
Colour: amber. Nose: there's a few of these teenage sherried Ledaigs around at the moment and, I have to say, I generally find them excellent. This one is no exception at first: lots of BBQ coals and smouldering wood embers. Then roof pitch, antiseptic, aniseed and smoked cocoa powder. A sherry and peat combo that dances with class and precision! With water: softer peat smoke, that goes more towards kiln air tinged with farmyard things, sheep wool oils and a gentle mineral aspect. Mouth: big, hearty and tarry with lots of very chiselled, salty and dry peat smoke. Dried kelp, tarred rope, burnt toast, paprika, aniseed distillate and herbal toothpaste. Also some top notch black olives in brine along with anchovy paste and salty liquorice. Globally a very salty style I'd say, that makes you think of some excellent bone-dry Amontillado. With water: brine, tar, pickling juices, roast coffee beans and lashings of German rauchbier. Finish: long, very tarry, on aniseed and salted liquorice again with that sharper peat flavour again in the aftertaste. Some smoked teas as well. Comments: for those that enjoy them big, powerful and without frills or nonsense. I like it a lot, perhaps just a notch more complexity would have nudged it higher for me.
SGP: 467 - 87 points.

Ledaig 20 yo 1997/2017 (59.9%, Kingsbury 'Or Sileis', cask #800109, hogshead, 243 bottles)
Colour: pale amber. Nose: a softer style of sherry, one that's much earthier and 'darker' with a meatiness and funkiness that is almost dirty, but not sulphuric. Many game meats, but I'm particularly thinking of top class Iberico ham, salted almonds, bacon jam and smoked walnuts with drops of Maggi and tar liqueur. I'm enjoying this more and more as it goes along. With water: many dried herbs, more meats with impressions of bouillon, various gravies and Bovril. Also smoked teas and English mustard powder. Mouth: superbly concentrated and oily, with that familiar wave of tar, smoked olive oil, pickling juices, camphor and many tiny wee notes of ointments, iodine and TCP coming through loud and clear. Also some wood saps, salt-baked root vegetables and herbal mouthwash. With water: very much on herbal cough syrups, antiseptics, iodine, TCP and a feeling of concentrated meat stocks and smoked dark teas. Excellent concentration and power while also nicely complex. Finish: long, earthy, nicely drying, salty, tarry and peppery with squid ink, pickled tarragon and iodine in the aftertaste. Comments: I would say it strikes a perfect balance between all the various chunky and muscular components. You just have to like your sherry rather earthy, drying and 'chunky' . I think it works very well in this instance, probably due to the solid age.
SGP: 477 - 90 points.

Ledaig 25 yo 1997/2022 (52.6%, Club Qing for Thea Tung, cask #800056, hogshead)
Colour: bright straw. Nose: fatty, greasy and fermentary smokiness! Pure Ledaig gunge that invokes greasy toolboxes, smouldering sheep wool and various medicinal ointments, pickling juices and quite a lot of farmy stuff like silage and damp bailed hay. A rather sooty and flabby smokiness emerges as well over time. With water: smoked teas, smoked oatmeal, camphor, tiger balm, iodine, smelling salts and putty - quite the box of tricks! Mouth: sharper and more chiselled than on the nose, with kelp, smoked sea salt, iodine and engine oils. Although, globally this is still a very 'dirty' in the good sense whisky. Extremely greasy, fat, oily and farmy with a kind of heavily peated waxiness. Like eating the contents of the Tobermory low wines and feints receiver with a dessert spoon (I imagine). Probably quite a divisive style but I really like it how fun it is. With water: still persistently fatty and greasy, but now incorporating preserved and fermenting lemons, bandages soaked in seawater, mineral oils, smoked yoghurt, olive oil cut with pickling brine and anchovies. Finish: long, tarry with a big, greasy peaty vibe, smoked olive oil and more tar and greasy phenolics. Comments: a crazy whisky, that actually makes you think of a strange love child of Ardmore and Lagavulin that you'd keep in the attic and only let out at Halloween. Seriously though, this is no doubt a divisive whisky and very hard to score. But I really like it, so…
SGP: 477 - 88-ish points.

Laphroaig Cairdeas 'Warehouse 1' (52.2%, OB, 2022)
Fully matured in bourbon barrels inside Laphroaig's Warehouse 1. Remember, you aren't a proper Islay distillery these days unless you have a world famous warehouse… Colour: pale straw. Nose: very fresh and coastal and zippy at first nosing. This rather typical modern Laphroaig ashiness, but there's also some brighter tones of citrus, coal smoke and embrocations. Perhaps a little ink too, and in time some more hallmark notes of iodine and TCP. Bish bash bosh, very good. With water: pure olive brine with lemon juice and mercurochrome now. Mouth: rather limey up front, lime and lemon curds, acidic grapefruit juice, green peppercorns in brine and anchovy paste. Very salty and vividly coastal. Laphroaig seem good at this kind of uncomplicated, gutsy and highly evocative profile for their larger batch festival releases. At least, when they aren't tinkering with ridiculous amounts of silly oak doping. With water: a notch more complexity now with a more intricate smokiness, some salted liquorice and smoked teas. A little herbal too. Finish: quite long, ashy, smoky, briny and showing iodine, TCP and bandages once again. Comments: simple, probably quite young and certainly humble. But at the same time this is excellent core distillate that still possesses quite a definite distillery character. The kind of juice you could easily guzzle on a summer evening on Islay, while simultaneously applying it to your bare skin in an attempt to fend off the midgies. Only thing I'd say is that, even if the youngest component is 5yo, why not simply add an age statement to a bottling like this?
SGP: 357 - 86 points.

Laphroaig 18 yo 1990/2008 (56%, The Whisky Agency, hogshead, 240 bottles)
Reasonably high expectations here… Colour: straw. Nose: many elegant things. Coal smoke, bandages, squid ink, umami paste, pink grapefruit and various subtle ointments and touches of gentian. With time this sense of roots and medicines becomes more dominant, also more bandages, gauze and waxy citrus rinds. With water: smoked olive oils, preserved lemons in brine, pickled mussels and grapefruit again. Lovely but maybe just ever so slightly simple. Mouth: nice sense of controlled power upon arrival. Lots of seawater and salty liquorice but shored up by a soft and thick smokiness, tangy peat, white pepper and touches of fish sauce and anchovy butter. Some dried seaweed and nori as well. With water: a lovely fatness comes out now, oilier and thicker in texture with a deeper and drier peat smoke flavour. Kelp, tarry rope and iodine all coming through. Finish: long, ashy, briny, full of smoked olive oil, pickling juices and lemon oils. Comments: emblematic of this era and extremely good. Maybe just lacking a little complexity, which would have propelled it past the 90 mark.
SGP: 367 - 89 points.