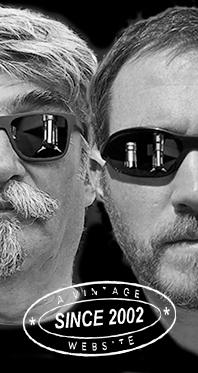 Home
Thousands of tastings,
all the music,
all the rambligs
and all the fun
(hopefully!)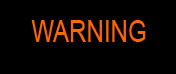 Whiskyfun.com
Guaranteed ad-free
copyright 2002-2022



Since we were still having a little more CI that we wanted to try before they evaporate (yeah right)… Just two of them. Or three. And first, an apéritif…

Port Askaig 15 yo 'sherry' (45.8%, Specialty Drinks, First fill oloroso sherry butts, +/-2017)


Obviously, we should have tried this one earlier, but I always like to keep some wee apéritifs for future needs. Colour: gold. Nose: peat and sherry, the eternally uncertain combination. Could be brilliant, could also strike the wrong chord in your brain, like a beginning one-armed violinist (oh come on). But good news, this one's not dissonant, the sherry remained on fumes and a little burnt rubber, while the coastal peat would keep singing loud and clear for us. Say a fatter oyster with a little tabasco, walnut wine and, indeed, peaty whisky. Bandages. Mouth: a feeling of smoked salty oysters, walnuts, cigar ashes and just oloroso indeed. Very oxidative, a little leathery. Not extremely easy and certainly not 'clear'. Finish: long, spicier. Tobacco, walnuts, salt and tarry rubber. Bitter oranges in the aftertaste. Comments: totally good if a little extreme, but I'm not quite recognising Caol Ila's fresh and 'lighter' side. Sherry can be a tricky beast. Even the smoke's pretty heavy, in fact.


SGP:477 - 82 points.

Port Askaig '100° Proof' (57.1%, Elixir Distillers, +/-2018)
Colour: white wine. Nose: ziiing. Kiwi juice, lime, granny smith and wakame, plus touches of beech-smoked salmon. A little mercurochrome, iodine… Much nicer than I remembered (but that was an earlier vatting). With water: very medicinal, I'm sure this one would expel Omicron for good. Mouth: big fruity smoke, or smoky fruitiness. Lemons, sauvignon blanc, seawater and ashes. A little kiwi juice again. With water: no complaining, this is a perfect young, salty and ashy dram, tense and tight. Feels a little 'reposado' rather than 'aged', but that's for the good. Finish: very long, very good, very tight, smoky, salty. Twenty-four oysters in the aftertaste. Comments: very bright and pretty demonstrative. For your neighbours who've never tried peat before.
SGP:456 - 86 points.

Caol Ila 10 yo (60.6%, James Eadie, USA exclusive, 2021)
No picture, sorry. Colour: pale white wine. Nose: even tighter! Damp chalk, lime juice, wee flat oysters, unripe gooseberries and bandages. It's that sharp that even the smoke doesn't quite get through at this stage. With water: crushed chalk and scoria. It's even a little basaltic. Mouth (neat): a little newmakey but since Caol Ila's a perfect distillate, we shan't file a complaint. Lemon juice, granny smith, a touch of menthol, oysters and seawater, ashes. With water: I may have used this around two hundred times already, but I'll say 'smoked limoncello'. Gets really rounder and sweeter after water's been added, perhaps a wee tad simplistic now. Finish: long, with nots of pear syrup that we weren't expecting. Us, not them. Lemon juice in the aftertaste. Comments: perhaps another one for those lucky neighbours.
SGP:567 - 85 points

Caol Ila 8 yo 2013/2021 (60.6%, Elixir Distillers, Whisky Trail, Silhouettes, hogshead, cask #304580, 291 bottles, 2021)


Lovely label, very 1966 up-design. Colour: straw. Nose: pretty sour, on riesling, rhubarb juice, muscadet (nothing to do with muscat) and sour cream. (Paperback) raita. With water: gets very chalky. Whiffs of green barley. Mouth (neat): sweeter, smokier as well, full of dry ashes, with even some coal dust (good, a feeling of said thing) and a good glass of… drumroll… limoncello! With water: lovely herbal liqueurs, genepy, Bénédictine (it's a scandal that so few people would drink Bénédictine these days), plus a tiny bit of barely ripe Victoria pineapple. Do not mock me. Finish: long and very ashy. Very Caol Ila. Comments: the utter youth don't quite feel here. A lovely spirit-driven drop that belongs with the gentians, mezcals and white Jamaicans. Forgot to mention crushed kippers, but never apologize (says a certain Boris J.)


SGP:367 - 87 points.

I know we've said two or three, but since we're in full flow… A last one, from Asia this time…

Caol Ila 13 yo 2007/2021 (57.4%, Whisky AGE, refill hogshead, cask #320323, 289 bottles)
Colour: white wine. Nose: probably the most medicinal of them all. Ointments, tincture of iodine, just medicinal alcohol, bandages, plaster, plasticine, linseed oil, a touch of turpentine, cider apples… With water: raw wool and crushed chalk. Typical. Mouth (neat): sends shivers down your spine when you swallow your first drop, but that's not an unpleasant feeling, mind you. What's sure is that this is a super-tight salty-lemony drop. Crushed tinned sardines drizzled with lemon juice, then stuffed vine leaves. With water: totally vertical, minimal, ultra-tight, salty and smoky, with just a drop of, wait… Limoncello! A few years ago the AOILP (association of Italian limoncello producers) had said that they would ship one of those orange Lamborghinis to me, but I haven't even got a free pin. And yet I keep quoting them, as the caravan keeps moving on. As long as they wouldn't ship a bottle, I'm fine. Finish: long, pure, tight, with a drop of olive oil in the aftertaste. Well, an olive-green Aston Martin would be nice too… Comments: excellent Caol Ila, really, very pure and pretty impressive.


SGP:566 - 87 points.