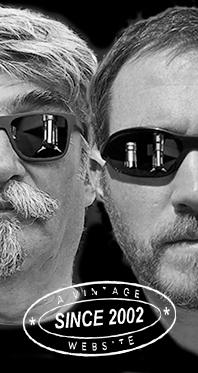 Home
Thousands of tastings,
all the music,
all the rambligs
and all the fun
(hopefully!)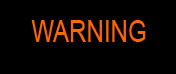 Whiskyfun.com
Guaranteed ad-free
copyright 2002-2022



Caol Ila by the bucketful, part three

Not even sure it's going to be the last…

(Picture, Château d'Arsac, Margaux)



Caol Ila 15 yo 2006/2021 (55.3%, Alambic Classique, Special Vintage Selection, bourbon barrel, cask #21015, 263 bottles)


I think we'll remember that flabbergasting Port Ellen 31/1969 by DL for Alambic eternally (WF 95). You read that right, 1969. Colour: gold. Nose: ooh, it's gentler one, softer, on cakes and croissants, coconut balls, marzipan… Was that the barrel? With water: there there there, metal polish, old toolbox, fino sherry (I know it was a barrel)… Mouth (neat): high-class immediately. Lime honey, Meursault, seaweed, smoked kippers, some banana wine, beeswax… With water: superb. More Meursault, smoky elements of life (what?) and crushed ripe fruits, bananas, quince, apricots… Some smoothie, I can tell you. Finish: loud applause. Lovely balms and ointments. Comments: the magic of the fifteen years. Only time can do this (I know I'm hammering away at that…)
SGP:565 - 90 points.

Caol Ila 15 yo (54.6%, Cadenhead, Online Tasting Week, bourbon hogshead, 2021)


I've heard this one was extra-tight. Colour: white wine. Nose: almonds, whelks, clams, softer rubber, mutton suet, bacon (or culatello, thanks again Massimo), then rather coal dust and brake pads. With water: aromas from the nearest woods, in this case fern, mosses, oak leaves and pine needles. Mouth (neat): very acidic, a little astringent, ultra-grassy for sure, on citrus peel and Himalaya salt (I'm not trying to be smart, it's very specific, no, really). With water: totally lemon and grapefruit, zests, flesh and juices. Finish: back to salt and mercurochrome, plus olive brine. Some unexpected varnish in the aftertaste. Comments: awesome, but perhaps a tad demanding.
SGP:366 - 86 points.

The Sponge had two at the same time…

Caol Ila 18 yo 2003/2022 (53%, Whisky Sponge, refill hogshead, '54', 273 bottles)


Colour: light gold. Nose: a delicate one, with first carnations, then waxed papers and beach sand. Some 'clean' engine oil, paraffin, drawing gum and fixing fluid. Then a little chenin blanc, in a pretty Savennières kind of way. With water: back to waxes, paraffin, and even a little butter, probably from the hogshead. Better yet, proper mashed potatoes, 50% potatoes and 50% butter. Mouth (neat): subtle brines and Timut pepper, more oils, seawater, oysters, pink grapefruits… This is just awesome. With water: the butter is back but in small amounts, otherwise granny smith, lime, and the greenest gooseberries ever, wrapped in carbon paper or something like that. Finish: good length, classic salty CI of good age. Comments: if 15 yo mean better balance, 18 yo mean rising complexity. Let's not believe the corrupted whisky revisionists (I weight my words) who would like you to believe that wood/wine = time. Good grief, never!


SGP:466 - 89 points.

Caol Ila 18 yo 2003/2022 (53%, Whisky Sponge, refill hogshead, '55', 248 bottles)


Colour: white wine. Nose: a little more oak influence, more coconut and vanilla, shortbread, softer oils… While the back remains more or less the same, unsurprisingly. With water: not too sure, perhaps has it gotten a little more acidic this time? Turning back. Mouth (neat): more oak influence indeed, but this time that would rather translate into more sour fruits, overripe apples, quince jelly… With water: yes, brighter, more on brine and yet more on oak. Finish: rather long, sour-sweet and salty-smoky. Vanilla and resinous tannins in the aftertaste. Comments: these two babies have given us a hard, yet pleasurable time. More proof that comparison is reason, even if that makes you pull your hair out at times. Thank you, Sponge.
SGP:556 - 88 points.

Perhaps back to crazy younger ones, just to make sure…

Caol Ila 10 yo 2011/2021 (54.8%, The Whisky Cask Company, Bordeaux cask, cask #900043, 332 bottles)
Matured, or finished in a Château d'Arsac cask, Arsac being a fine largee-volume cru bourgeois in Margaux (108ha). Colour: apricot. Nose: whether Arsac or Château-Margaux, the end result is the same, you're getting raspberry liqueur mingled with smoked seawater. In this very case, and since scones and muffins would be chiming in, we'll declare that it rather works. There. With water: liquid cake, kougelhopfs, Schwartzwalder, pipe tobacco, well, you see, no serious machine… Mouth (neat): total winesky but I'm not against this. Liquorice and strawberries, liquorice allsorts, cherry cake, the moistest panettone… With water: same. I'm sure you could bring it down to 5% vol. and still come up with the same results. Finish: more pepper. Comments: I had thought this would be a sledgehammer. Not my preferred style, but they did rather well. I mean, Margaux and malt whisky, imagine!
SGP:765 - 83 points.

The thing with peat and wine is that peat in itself has already become a way of aromatising malt whisky (nobody burns peat to malt barley anymore, except in very few proper kilns). So peat + wine means superposed aromatisation, really a tricky stunt to handle if you want to avoid any 'Hawaiian Pizza Effect' (HPE, yet a new silly acronym!) Or PAVWC (Pasta Alle Vongole With Cheese; if our Italians friends ever catch you doing that, you're dead). Anyway, let's go on…

Caol Ila 10 yo 2012/2022 (51.1%, Adelphi, cask #302779, 256 bottles)


I've still got good eyes and yet I cannot seem to find the kind of cask on the minimalistic, quasi-Soviet label. Well, according to the colour, it is not a fourth-fill barrel… Colour: brown amber. Nose: fudge and caramel, exhaust (NOT sulphur), Ovaltine, copper polish, old walnuts and beef jerky. Looks like the cask had something to say. With water: the previous content too. Chlorine, walnuts, sorrel soup (love that mucho)… Mouth (neat): extremely thick, as if we were having pipe tobacco on canapés. Heavy dried prunes too, the craziest Ténarèze, morels, and three tons of old walnuts (we're not talking rock and roll here). With water: bresaola and Grisons meat, also prunes, more prunes, and even more prunes. Finish: long and thicker yet, concentrated, rather on cassis and blackberry jellies. Some old-style Jell-o when we weren't adding enough water, remember? Comments: Phineas Taylor Barnum's very own bottle of, what was it again? That's right, Caol Ila. Loved it!
SGP:466 - 88 points.

Caol Ila 12 yo 2008/2021 (54.2%, Duckhammer's Rare & Fine Spirits for Wu Dram Clan and Whisky Jace, hogshead, 121 bottles)
Phoo, who's the actual bottler, who's bottling what and for whom, who's the distributor, it's all getting a little complicated at times, at least we know who's tasting it (barely). Colour: white wine. Nose: millimetric tincture of iodine, seawater, new rubber, almonds, ashes and oysters. Classic young CI so far. With water: same, plus damp earth and raw wool. Mouth (neat): just tight smoky seawater and apple and lemon juice. Extremely bright, getting medicinal. With water: no-quibble oysters, lime juice, seawater and cough syrup (drops). Finish: long and appropriately smoky, with more lemon and green apples. Some kind of greasiness in the aftertaste, perhaps even wool – not that we're eating sweaters mind you. Well, we did at school, in a way. Also brine, as always. Comments: possibly the brightest (and simplest?) Caol Ila we've had within these three days. It's just that it's the style we like mucho mucho.
SGP:466 - 88 points.

Good, two more and we're done with Caol Ila, until the year 2037. Quite.

Caol Ila 11 yo 2010/2021 (56.8%, Fable Whisky, The Ghost Piper of Clanyard Bay, barrel, cask #313845, 304 bottles)


Love it that they would have added a portrait of President Putin to the label. Now we've already tried a sister bottling, cask # 309952, and just loved it (WF 89). Colour: straw. Nose: crisp and pristine, with first lemons and vanilla, then smoke and seawater, then olives and oysters. They may have hundreds of thousands of such casks over there, we'll always love them. Both the whiskies and the people! With water: new fabric, wool, chalk, seashells, iodine… Mouth (neat): rhubarb juice, seawater, lime juice, oysters, ashes, plain smoke, pepper. With water: lovely unexpected herbs, parsley, basil, coriander, also borage and sorrel… I just adore this! But it is bone dry… Finish: long and back to lemons, sage, oregano, and vin jaune from Jura. Comments: exquisite young Caol Ila, this time totally flawless. Whether there's been some sorcery behind this or not, I don't know, but all what counts lies in your glass. Amazing young Caol Ila, ready for the metaverse (of course not, I was joking, they can stick it up… etc.)
SGP:567 - 90 points.

And so a last one, let's make it an old one. My God, we haven't even delved into the 1990s yet, mind you. Shame, shame, shame…

Caol Ila 32 yo 1990/2022 (51.5%, OB, Casks of Distinction, Wu Dram Clan, Pierrick Guillaume and The WhiskyNerds, refill American oak hogshead, cask #6223, 181 bottles)


The final bouquet, in other words. We've got a few other old CIs yet-to-taste, but they're all unavailable in shops and so they can wait, according to WF's unpublished yet official set of rules. BTW, Pierrick Guillaume was the manager at Laga and CI. Colour: gold. Nose: amazing what Caol Ila can generate when it ages, such as so many kinds of oils (pumpkin first, then sunflower and grape pips), and flowers (geranium), and fats (lardo di Colonnata), and nuts (pecans, almonds), and old things (books, furniture, waxes...) What it hasn't quite got anymore is smoke, having said that, I would suppose it got transmuted in some way. The kind of gentleness that only proud old malts can display. With water: as almost always, more wool, chalk, also soft figs (the big ones) plus overripe apples and beeswax and mead. Mouth (neat): great old wine territories. Eucalyptus, chalk, acacia beignet, orange cordial, Fernet… The texture is rather incredible, almost muscular this time. With water: careful with that pipette, Odette! Indeed this is not pastis and I'm not sure anyone should add any waters to this ole glory. Lovely nut skins yet, walnuts, but some bitterish woods in the back, some tea tannins coming to the surface, and bitterish leaves and stems popping out. Conclusion, no water ought to be added here. Finish: long and lovely when neat. Adios, water. Patchouli, lime tea, smoked salmon, yuzu, caviar… Comments: hard to taste. In truth it is a little f****r that does whatever it wants and that literally hates water, blistering barnacles! Blundering bazooka! Orang outang! Cercopithecus! Vegetarian! Miserable molecule of mildew! Sycophant! Putin! Steam roller!...
SGP:466 - 92 points.