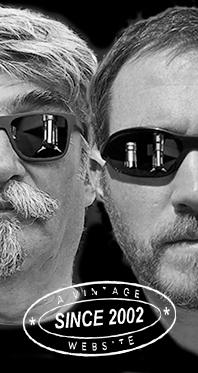 Home
Thousands of tastings,
all the music,
all the rambligs
and all the fun
(hopefully!)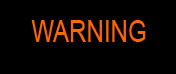 Whiskyfun.com
Guaranteed ad-free
copyright 2002-2022



---

Angus's Corner
From our correspondent and
skilled taster Angus MacRaild in Scotland
Daftmill times six
I had a chance to go and visit Francis Cuthbert's extremely charming wee distillery very recently, and from that trip has resulted the opportunity to do a slightly larger than usual Daftmill session…

| | | |
| --- | --- | --- |
| | | |

Daftmill 2010/2021 'Summer Batch' (46%, OB, 6250 bottles)
Colour: straw. Nose: Daftmill is starting to become familiar. Rather a lot of ripe green and orchard fruits at first, including green apples, underripe banana, gooseberry, pears and kiwi. At times it even goes towards bubblegum It does indeed feel 'summery' with all this fruity freshness. Probably more 'easy' than earlier vintages I'd say. Mouth: a tad more bitter, peppery and rather grassy with plenty notes of sunflower seeds, rapeseed oil and many assorted fresh breads. Some caraway seeds and lanolin too. I know we keep saying it is reminiscent of Rosebank, but it's Rosebank just actually reminiscent of Daftmill? Finish: medium, on yellow plums, more bubblegum suggestions, more grassy and nettle notes, and finally cider apple peelings. Comments: excellent and extremely pleasurable. Modern malt whisky that also manages to make room for some soul.
SGP: 651 - 88 points.

Daftmill 2010/2021 (59.5%, OB for 'The Daftmill Distillery (unofficial fans group)', casks #046, 047, 050, 051 & 056)
I don't know about you, but if I was a member of the 'Official' Daftmill fans group, I'd be raging… Colour: pale gold. Nose: slightly dusty at first nosing with hints of pressed flowers, pollens, hay lofts and fresh cereals. Indeed, freshness seems to be the watchword with these Daftmills. With water: some firmer peppery notes, watercress, crunchy breakfast cereals, celery salt, baking soda, sourdough and various toasted seeds. Retains an overall drier profile. Mouth: juicy and slightly prickly at neat strength. Pineapple syrup, jelly beans, touches of chlorophyll, nettles and bubblegum once again. Ripe and nudging towards exotic with its fruitiness. With water: once again the sweetness comes through more in the mouth than the nose. Juicy fruit chewing gum, limeade, young calvados and mirabelle. Finish: long, refreshing and menthol with wintergreen, herbal vapours, pine resins and wee hints of various exotic and orchard fruit teas. Comments: It's excellent, and indeed rather impressively complex, but I'm not sure I enjoy it any more than the Summer batch - there was such a flashy sense of easiness about that one.
SGP: 551 - 88 points.

Daftmill 2008/2020 (59.6%, OB for The Ceres Inn, cask #008, bourbon barrel, 229 bottles)
The Ceres Inn is in fact my local, where you can buy drams of this one to take away, should you be passing deepest darkest Fife… Colour: gold. Nose: rather a lot of honeys, custard, flower nectars and syrupy, dessert wine vibes. Fresh, summery and bright, only with a slightly thicker wood accent than some other Daftmills of similar pedigree I'd say. With water: opens up with subtle impressions of putty, green fennel, pressed flowers and a little mango pulp. Treads a perfect line between cask sweetness and natural distillate fruitiness. Mouth: lovely, big, bright and generously sweet and syrupy arrival. The wood isn't too loud here, rather it's all on flower honeys, golden syrup, sultanas, fruit loaf and hints of pink marshmallow and verbena. That Daftmill grassy side is there but a little more buried in the overall mix. With water: greener, leafier, grassier and more on things like olive oil, white flowers, pollens and heather ales. Lovely! Finish: medium, rather honeyed once again and with plenty brioche, more sultanas and chamomile. Comments: all Daftmills feel quite summery, but this one is even more so I'd say. The cask is quite vocal but never crosses the line into vulgarity. A lovely drop.
SGP: 641 - 88 points.

Daftmill 2008/2021 (57.6%, OB for Berry Bros & Rudd, cask #67, bourbon barrel, 223 bottles)
Colour: bright straw. Nose: a lovely and very summery balance of olive oils, very light waxy tones, yellow flowers and sweet, buttery cereals. In fact it's a lemony and buttery profile that actually brings to mind older Bladnoch in some ways. Wee greener and grassier touches in the background keep everything superbly fresh. With water: gets a little drier with oatcakes, suncream, pollens and mineral oils. Mouth: again this impression of sweet olive oil, grasses, flowers, pollens and all things summery, sweet and buttery. Honey and butter on brown toast and wee hints of brooch and IPA. Easy and extremely pleasurable to sip. With water: green orchard fruits, lots of baked apple, gooseberry tart, limoncello and a few dashes of herbal bitters. Excellent. Finish: good length, rather polished now with some leathery and boot polish notes, pine resin, nettle tea and canvass. Comments: I love this one, really strikes a wonderful balance and shows off the Daftmill house profile.
SGP: 651 - 89 points.

Daftmill 2009/2020 (61.1%, OB for UK, cask #29, sherry butt, 629 bottles)
Colour: orangey amber. Nose: plums and marmalade! I think Daftmill seem to have some excellent quality sherry casks lurking in their warehouse. Goes on with kirschwasser, rye bread, dark chocolate and some dark fruit molasses. A wee shot of espresso too! With water: much leaner and mulchier now. More walnuts, aged Fernet Branca, a wee suggestion of creme de menthe and a little damp tobacco note. Mouth: nice attack, focussed on dried out walnuts and hazelnuts, herbal bitters, suggestions of a rather punchy Old Fashioned and some caramelising brown sugars. Excellent and nicely punchy at full strength. With water: still rather powerful even when reduced. Red berry fruits, bitter chocolate, herbal teas, muscovado sugars, aged demerara rums, salted almonds - rather a lot going on but perhaps a bit thuggish. Finish: long, now on various roots, black and herbal teas, more espresso, dark cocoa powder and tobacco once again. Comments: great and very impressive with this wall of sherried potency, but perhaps not quite as easy as some of the bourbon ones. Would give many batches of Aberlour A'bunadh a run for their money.
SGP: 561 - 87 points.

| | | |
| --- | --- | --- |
| | And a new older one to finish… | |

Daftmill 15 yo (55.7%, OB, bourbon barrels, 2022)
A new 15 year old that hasn't quite been released yet, but will be out later this year I believe. Colour: bright straw. Nose: you do notice the extra few years, this one goes immediately to richer territories of shoe leather, polish, linseed oils and impressions of sauternes and custard. Given a little more time it begins to show a very precise honeyed note that feels like old mead mixed with flower honey. There's also a thready and rather delicate waxiness that runs throughout. Undeniably classy and pretty beautiful. With water: lovely, on clay, sunflower oil, face cream and sandalwood. Does what many of these Daftmill seem to do with water, become drier and more elegant. Mouth: unsurprisingly there's a clear voice from the wood here, but it's rather more peppery and spicy than anticipated, crumbled oatcakes, freshly churned butter, watercress and impressions of vegetable stock, aniseed and herbal tea. Feels like Daftmill drifting into new territory at this kind of age. With water: wonderfully peppery, softly oily and becoming very complex now with tiny mechanical and medicinal inflections. The wood never quite dominates the distillate, rather they bend quite nicely together. Finish: long, warming, glowing with soft waxes, dried herbs, various teas, vapour rubs, and dried flowers. Comments: superb, suggests that Daftmill still has interesting and slightly unexpected places to go with increasing age. Although, maybe we are reaching the limits of 1st fill wood with these batches perhaps? Anyway, this is a totally charming, rather soulful dram that you should try and drink some of.
SGP: 651 - 89 points.