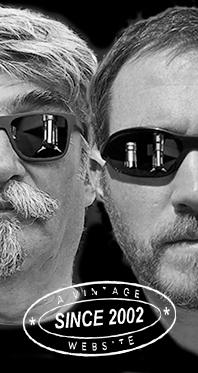 Home
Thousands of tastings,
all the music,
all the rambligs
and all the fun
(hopefully!)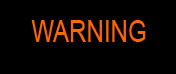 Whiskyfun.com
Guaranteed ad-free
copyright 2002-2022



Little duos, today Deanston once more

Deanston is one of those names that we love to try pretty often, probably more so than bigger names that don't always have much to say. Because remember, we try whisky, we don't try labels (yeah yeah)…

Deanston 21 yo 2000/2022 'Organic Whisky' (50.9%, OB, 2784 bottles)
Organic malt whisky matured in organic bourbon casks and finished in organic fino sherry casks. Probably not something very easy to do, especially with ex-solera sherry – unless that would have been 'anada' (single vintage) sherry instead. Colour: deep gold. Nose: there's really a lot of fino, as if the finishing casks had been 'extremely wet'. But naturally, that could not be. Basically, that translates into chalk and walnuts, bone-dry, almost acidic white wine, apple peel, a little curry, a little mustard, and a little fudge. The fino's having the lead guitar, on the other hand we just loooove good fino. With water: a curious sulphur-like touch at first, then old Jerez vinegar, musty old cellar, curry indeed, miso, malt extracts and a lot of chalk. Mouth (neat): huge fino indeed, plus pepper, heavy marmalade, chutneys, dried pears, and walnut wines and liqueurs. You could have said 'this is nocino', amigo. With water: back to maltiness, liquorice, amontillado rather than fino, chocolaty walnuts, chalk… Finish: very long, very bitter-sour, with walnuts running the show, for good. Comments: feels a little unnatural here and there, but Nature is sometimes overrated (what???) What's sure is that it is very Jerezian and probably not for everyone. I'm on the right side. By the way, I remember a 2013 'The Union Exclusive' that was also organic and ex-fino, and very good too (WF 85).
SGP:372 - 87 points.

Deanston 13 yo 2008/2022 (57.7%, Whisky Age for Whisky Picnic Bar and O'my Bar, bourbon barrel, cask #185, 179 bottles)


Colour: white wine. Nose: it is almost hilarious, in a good way of course, to try such a pure, immaculate malt after a much more, say made-up counterpart. It's almost as if Iggy Pop's brother were a clergyman, well, I mean, you get the idea. So, pure apples, pears, barley, beer, bread and vanilla, plus cut celeriac and gentian. With water: more beer, paraffin, bread, nut oils… Mouth (neat): pure pear cider, plums, biscuits, assorted fruit drops, sweet beer, vanilla, drops of barley syrup, toffee apple, boiled sweets… With water: more bitter leaves, Campari, ginger, turmeric… Rather bizarrely, water made it bigger. Finish: rather long, sweeter and fruitier when neat, leafy and bitterish when reduced. Mezcaly aftertaste (when reduced). Comments: Distillers would have asked for more selling points (read woods, wines etc.) They would have been wrong, it is an excellent malt..
SGP:551 - 86 points.