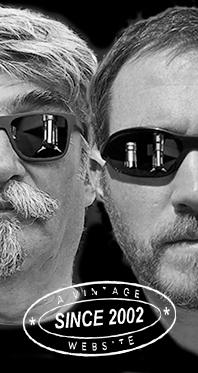 Home
Thousands of tastings,
all the music,
all the rambligs
and all the fun
(hopefully!)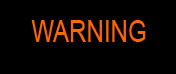 Whiskyfun.com
Guaranteed ad-free
copyright 2002-2022



Five World Duos
for Peace

Feeling like I'm Peter Garbiel now. Anyway, Angus likes to do these kinds of pairs. Let's try this set-up too, remember, change is the spice of life. First, perhaps sail North, to Sweden…

Mackmyra 'Björksaw' (46.1%, OB, Sweden, 15000 bottles)


Because of the names of all the Mackmyras I've already tried, I believe I have become fluent in Swedish. Proof, watch this, 'Får jag låna din 1972 Ardbeg?' See, I told you. A part of this crazy vatting spent many years in casks that had previously contained birch-sap wine, which is very idiosyncratic, is it not. When should we expect the much anticipated ex-surströmming barrels? What's good here is that I have strictly no references as for the smells and flavours of birch sap. As for the name Björksaw, according to Google, that should mean jig saw. Colour: gold. Nose: not extremely different from a tight malt that would have matured in good riesling wood, or chenin blanc. Also a few notes of applejack, raisins, cinnamon rolls… It is rounded and soft, and pretty pleasant. Mouth: there is indeed something 'a little different' but I would say we remained in malt whisky territory, which is fine. Sweet beer, sweet barley wine, apple cake, and perhaps just some peppermint and white pepper that are a little louder here than usual. Finish: medium, curiously rounded and peppery at the same time. You do feel the pepper going down your throat. Reminds of some sweet and spicy Indian foods in that respect. Comments: smart and very good, much more than whisky with 'funny local asperities'.
SGP:661 - 85 points.

Perhaps an indie Mackmyra?

Mackmyra 8 yo 2013/2021 'The Easy Sipper' (49.5%, The Whisky Cellar, Sweden, virgin American oak, cask #172179)
You would believe the label was done by some Deadhead (no worries, that's how the followers of the Grateful Dead used to call themselves). Colour: gold. Nose: much bizarrely, this indie is closer to the classic Mackmyra style, with some soft sawdust, touches of pinewood and ginger, caraway, a little lavender, fennel bread… What's really nice here is that it never feels 'pushed', it's all balanced and natural. Mouth: creamy and sweet, not that far from the birch one, with lovely anise-type spices, fennel, carrot tops, then citron liqueur and perhaps those tart starfruits or physalis. Yes, the ones we never really eat at restaurants. Finish: medium yet creamy, more citrusy, with a few gin-like touches. Spicy cake in the aftertaste. Comments: same ballpark. I remember pretty well the first Mackmyras. Boy did they up their game!
SGP:561 - 86 points.

To Cotswolds in England, okay?

Cotswolds 5 yo 2016/2021 (60.6%, OB for Kirsch Import, England, 1st fill STR barriques, cask #705, 285 bottles)


Remember, STR means shaven, toasted and recharred. In general, I don't like the idea but I often love the results. Only fools never… etc. Barrique, normally, means Bordeaux, but many other regions and countries have adopted them. Colour: gold. Nose: probably too strong, as I'm finding soap, hand cream, paraffin and just 'Covid sanitizer', plus just a little creamy custard. I'm sure that's the strength, so… With water: there, the largest pack of jelly beans, crocodiles, babies or bears they would have at Tesco. Plus a good drop of dry white wine, say Austrian Grüner Veltliner. Mouth (neat): It is probably not totally untrue that given the generalised use of those STR casks, or of deep-charred virgin oak, ala Dr. Swan; many new first-tier Distilleries, in all corners of the world, do display similar styles. Similar but awesome, or awesome but similar, the way you see them is up to your mood and attitude. Brioche, butterscotch, banana wine, limoncello, custard… With water: it's a marshmallow extravaganza. Finish: medium, very marshmallowy (what?) Limoncello in the aftertaste, and I mean limoncello indeed. Comments: totally impeccable and integrally flawless.


SGP:651 - 87 points.

It would be a little strange that in ten or twenty years' time, you would have myriads of small craft Distilleries all around the world, all producing the same excellent whiskies.

Cotswold 'Peated Cask' (60.2%, OB, England, 2021)
Wait wait wait, the distillate wasn't peated, the casks were. Same trick that several other new Distilleries have already used (and a few old ones, like some in Dufftown). It is not impossible that in the future, just like some bodegas in Jerez do, some coopers would start to produce bespoke smoke-seasoned casks for the industry. Sorry, you say they already do that? In-cask blending may have a bright future… Colour: straw/white wine. Nose: naturally, this works. What's more, we're totally fine with this since they would remain totally transparent and open. Not like… ach, err… No names. This far, I'm finding this baby rather Ardmore-y. Smoked peaches. With water: hate it that I'm finding this rather fantastic. Boo to myself. Mouth (neat): smoked limoncello, totally. You cannot not wonder about the way they empty/rinse the casks, but there. With water: and it would be an exceptional swimmer. Have I already mentioned Grüner Veltliner? Finish: long, vertical and fat at the same time. Sublime citrusy aftertaste and retro-olfaction. Comments: pretty Laphroaiggian. Superbly done. It is a true peater, not a malt that's vaguely, remotely smoky-ish.
SGP:655 - 88 points.

Next? Do we say India? There's a new name…

Neidhal 'Single Malt of India' (46%, OB, LMDW, India, +/-2022)
The label states that it is 'matured and bottled by Amrut', but they don't say they distilled it. It's probably 'a secret', but what it says is that it is peated. Colour: light gold. Nose: what I'm about to say is probably a little far-fetched, but this reminds of Currach, these ex-seaweed-charred barrel Irish whiskeys that came out last year and that I've found surprisingly good. Eucalyptus smoke, menthol cigarettes, carbon dust and brake pad, a wee mojito (lemon and mint), sawdust, touch of rubber, ointments and balms, fresh thuja wood… Mouth: more tropical, but with a salty, coastal side. I would say this is truly a wine-malt, you could put a bottle on the table and drink it with many kinds of dishes. Excuse me. You say you already do that, every day? Mangos, lemons, camphor, honeysuckle, brine, seaweed (wakame)… Hold on, with good sushi? Finish: medium, a tad rubbery (not in a bad way), resinous, otherwise all on mint and mangos and lemons and seawater. Comments: a very interesting and excellent bottle, some kind of white wine at 46% vol. Oh, and most certainly with goat cheese too.
SGP:563 - 86 points.

Amrut 'Bagheera' (46%, OB, India, 2021)


I find it funny that they would have felt the need to tell you that this was made out of 99% unpeated and 1% peated malted barley. We do know that peat tends to dominate, even when in small proportions, but 1%? Or is this an homeopathic peater? Ha-ha, yet a new concept! Colour: gold. Nose: a few sulphury touches at first (from some sherry wood, not form those 1% I'm sure… or wait, am I wrong, Amrut?) then some mentholated raisins and salted fudge, bicycle inner tube, the old unused coal pit in the basement, ye auld fireplace... Mouth: I like it ten times better on the palate. And guess what, the peat does feel. Truffle and smoke, salted lemon marmalade, sweet Thai soup (coconut, coriander, pepper, bouillons…) Finish: long, still a little 'unusual', I would suppose we'll need a little time to get accustomed to this new homeopathic style, but there sure is a thing here. Bottom line, 1% feels a lot! Comments: I'm glad I tried this one. It reminds of Miles, remember, if you do a wee mistake, repeat it many times and everybody will applaud and believe you did it on purpose (loosely reported, of course he said it better).


SGP:552 - 84 points.

Perhaps to Japan again, with some Kaiyo?

Kaiyo 'The Kuri no.1' (46%, OB, Japan, Ariake Wood Collection, 2021)


They are actually 'growers', or 'éleveurs' rather than distillers. We are totally fine with that as long as they wouldn't pretend to the contrary. This was integrally aged in Japanese 'kuri' wood, which is a subspecies of chestnut. Chestnut is intriguing, in the old days some winemakers would have used chestnut for transport and some say you still find the odd chestnut casks in the Scottish warehouses. I have to say I've never seen any personally. Colour: gold. Nose: it is dry and spicy. You would believe you're nosing some multiple-grain bread in a remote German farm (what?) and, of course, walnut wine, green walnuts... Whether that really comes from the chestnut wood, I couldn't tell. So, nutshell, it is dry and spicy, although tiny touches of rose petals and gewurztraminer would come through too after five minutes and with oxygen. Also a touch of pinewood smoke and caraway liqueur. Mouth: much, much , much sweeter and this time totally on glazed chestnuts (marrons glacés). Whether this is pure witchcraft or not, I don't know. All you need to add is meringue and whipped cream and presto, a dreamy desert. Finish: medium, just as sweet, but rather with some orange and pepper and ginger liqueurs. I believe there is a name for such a cocktail, but I'm no mixologist so I couldn't tell you more. Comments: the sweetness might be a little over the top on the palate, but it is a lovely whisky. Let's remember those great Scottish folks who, one century ago, would have sometimes quaffed ex-chestnut Scotch. Unknowingly, naturally. Great fun here.
SGP:740 - 83 points.

Kaiyo 'The Sheri' (46%, OB, Japan, Japanese Mizunara oak finish, +/-2021)


I believe this is the second edition. This time again, the wood is Japanese while the whisky is probably not. No problems, they are rather open about that and would never write 'Japanese Whisky' on their labels, kudos to them. Colour: pinkish amber. Nose: there's some sweets that are basically butterscotch flavoured with mint. That's exactly what we're finding here, plus walnut wine and raisins, most probably from some sherry action. I would suppose 'sheri', means 'sherry' with a little welcome coquetry. Mouth: bang on caramelly sherry, amontillado and palo cortado, walnuts, toffee, butterscotch, kougelhopf, plus always this very tiny mentholy side, as well as the smallest pinch of salt. Possibly the mizunara oak. Finish: rather long, extremely cakey. Twix and Mars bars and Golden Grahams and millionaire shortbread. Please keep out of reach of children. Comments: great modern whisky, extremely well made. I was about to write 'concocted'.
SGP:651 - 87 points.

Very happy with these unusual stateless Kaiyos, so maybe to Langatum in Switzerland now, before we say goodbye?

Langatum 11 yo 2010/2022 'Founder's Reserve' (49.12%, OB, Switzerland, sherry, cask #135, 382 bottles)
49.12% vol., how very Swiss! Do they use a device made by Patek Philippe or Vacheron Constantin to come up with this kind of accuracy? I also like the fact that, just like the Scots, the Swiss founders are always ready to part with their very own stashes, pretty altruistically. Colour: amber. Nose: them too upped their game. Lovely praline, ganache, gianduja, milk chocolate (I would recommend Lindt's regular 'Excellence'), then touches of pipe tobacco, old cream sherry and gravy. Mouth: extremely good. Excellent chocolate and bouillon combo, minty molasses, a touch of rum agricole, a saltier gravy, and always a lot of chocolate. Remember, we're in Switzerland. Finish: medium, never too thick despite a thickish profile, creamy, with some honey and maple, syrup this time, then a salty drop again in the aftertaste. Maggi, hoppla Geiss. And pencil shavings, which is many 'crafty' malt's' final signature. Comments: forgot to mention Jaffa cakes and ginger cookies.
SGP:561 - 87 points.

Langatum 'Old Crow' (46%, OB, Switzerland, batch #312/02/22, 2022)


This from peated barley, not from peated casks. Just saying, as these issues are becoming more crucial these days. Probably much younger than the Founder's (Generous) Reserve. By the way, the Distillery's located in Aarwangen, in Higher-Aargau. I've got family in Aargau myself (not that that should matter to you) and believe me, they know how to hold a glass. Colour: amber. Nose: doped-up and boosted for sure, but with success. Pinecone smoke, barbecue, chocolate fondue (hoppla), Guinness and thicker stouts. I'm not too sure they make proper stouts in Switzerland, having said that. Mouth: a battle between piney spices and chocolaty sauces. Very thick, very creamy, salty and bouillony, I'm sure you could pour this over spareribs, as with its smokiness it really reminds me of some Tennessee-style whiskey glaze. Finish: long, thick, more on wood spices, curry, bitter chocolate, with puréed chestnuts in the aftertaste. Chestnuts, again. Comments: top stuff, even if the wood's spices are a little bit loud for me, holy featherless (old) crow!
SGP:462 - 85 points.

And so we had duos from Mackmyra (Sweden), Cotswolds (England), Amrut (India), Kaiyo (kind of Japan) and Langatum (Switzerland). What a lovely planet, let us protect it.