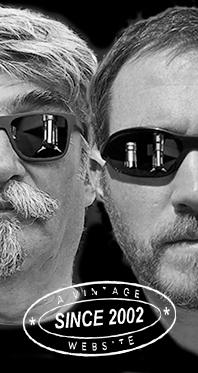 Home
Thousands of tastings,
all the music,
all the rambligs
and all the fun
(hopefully!)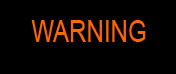 Whiskyfun.com
Guaranteed ad-free
copyright 2002-2022



Today's Time Warp Duo, Glen Grant forty years apart

Indeed, distilled forty years apart but both bottled right this year. While that Glen Grant can age very gracefully is no secret!


Glen Grant 1995/2022 (58.2%, LMDW Partners, selected by Navigate World Whisky, first fill bourbon barrel, cask #56908, 84 bottles)


A small outturn for South Africa. The label bears a wonderful painting by Cape Town's artist Tanja Truscott, titled 'Swartland Sunset'. Hope the whisky will be as beautiful… Colour: gold. Nose: it's rather all on vanilla and hay at first, then just soft malt, panettone, brioche and orange blossom, earl grey… Some mirabelle jam and quince jelly would join in too after a few seconds as well as a large bowl of cereals. Say Golden Grahams (de nada, Nestlé). With water: as usual, it's the bready side that would come out, oats, baguette, leaven, then fresh moist orange cake. We could have said panettone again just as well. Mouth (neat): rather oranges and golden delicious apples at first, with a little icing sugar, star fruit and kiwi. Lovely acidic side. Then custard and white grapes. Really a zesty, tart one on the palate, after 27 years in first fill ASB. With water: fully on fresh fruits, rather granny smith, rhubarb, kiwi again, some lemon, lemon squash… There's also a little honey, cinnamon (rolls) and a little greenness (fruit peel, leaves). Finish: medium, still zesty, but with a few juicy sultanas, one small lichee, some vanilla custard indeed, and a touch of savagnin in the aftertaste. Also some lemon again as well as a flinty, chalky side. Comments: the barrel did its job as a maturing vessel, without adding much 'flavouring' impact, which is pretty much the way it should be in our (slightly narrow-minded) opinion. We're fans of this style.
SGP:651 - 88 points.

Glen Grant 67 yo 1955/2022 (49.8%, Gordon & MacPhail Private Collection for LMDW, Collection Antipodes, first fill sherry butt, cask #839, 100 bottles)


We've had a few 1955s by G&M in the past but we're still waiting for a glorious one, for reasons I couldn't explain. Probably the oak if I remember well. Obviously not a matter of vintage, or maybe because Charlie Parker passed away in 1955? Now it's also the year of 'Monk Plays Duke Ellington'… Bah indeed, vintages don't mean a thing anyway (do they?) Colour: mahogany. Nose: rather a lot of walnut wine, dark chocolate and coffee at first, but it would then get a little garagey, which I always love. We're talking metal polish, old bits of iron, various scraps, spent engine oil, tyres, old toolbox. It would then get more amontillado-y, with those walnuts indeed but also some beef stock, lovage, Maggi, old waxes, chestnut honey, old Madeira, cigars… And wallflowers! Wallflower is a high-echelon flower as far as whiskies are concerned, in my book at least. These carnations in the nose too. There's also a small touch of old-style varnishes, the ones they would use with musical instruments. Mouth: naturally, we were fearing some excessive woodiness. That's not the case this time, we're rather on thin mints at first, tamarind jam, some kind of fruity liquorice (perhaps with some raspberries, or at least raspberry eau-de-vie)… And all kinds of ganaches and chocolates made by today's trendiest chocolatiers. There's also something of some upper-class Châteauneuf (not obligatorily Rayas… well, there, Rayas, what's good when writing tasting notes is that you may quote the most expensive drinks and comestibles… for free! So rather mention Rayas than any lousy wee Châteauneuf brands exclusive to discount supermarkets...) Let's go on, with many raisins and currants, especially the most intense deep-dried black ones, some rancio, and just a lot more chocolate. And moist pipe tobacco. Finish: I just cannot not think of the very best old armagnacs at this point. More raisins of all kinds, this liquorice again, perhaps a little coffee liqueur, and in the aftertaste, a lot of dark chocolate plus raspberry and apricot eau-de-vies. Especially that 'apricotine' that our Swiss friends excel in distilling. Plus a little camphor, eucalyptus, cough medicine, stocks and bouillons and all that. A rather fractal aftertaste, which is funny – and fascinating. Comments: I am glad we've found an extremely brilliant, almost mystical 1955! On a side note, we've also found a rather perfect Grande Champagne 1955 by Jean Fillioux this year, so there was no curse against this vintage at WF Towers, after all. Phew!
SGP:661 - 92 points.