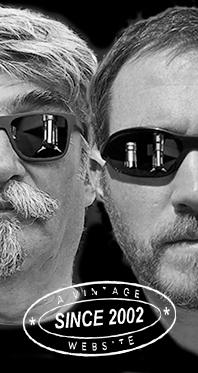 Home
Thousands of tastings,
all the music,
all the rambligs
and all the fun
(hopefully!)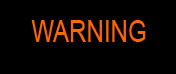 Whiskyfun.com
Guaranteed ad-free
copyright 2002-2022



Japan-bound today

Quite. Kicking this off with a little blend as an apéritif… We'll have a rare digestif at the end.
(picture, Shirakawa Distillery - found at Nonjatta, naturally)



Hatozaki (40%, Japan, blended, +/-2022)


'Aged up to 12 years' according to their French website. Ha! There's also a distillery, Kaikyo, where they are supposed to do the… blending. We've already tried the Pure Malt and it was okayish (WF 77), but if this is fully Japanese, I for one am from Planet Mars. Colour: white wine. Nose: very light but not unpleasant, with touches of smoke, earth, beer and fresh bread, with a hoppy side. At least it is not ridden with caramel, coconut or vanillin. Mouth: it is a good young blend, for sure. Same comments, not caramel and no excessive graininess, rather bread, malt, touches of williams pear, apple pie, and a very light smoke. Finish: good length, saltier and slightly smokier yet, with green apples in the aftertaste. And a little hop again. Comments: the very circumvolutory literature on all websites is nicely done, or how to make everyone believe it's distilled in Japan without ever claiming it is. Pretty good copywriting in that respect, and a pretty, pretty good blend at that (I'm afraid). I think I like it better than the pure malt.
SGP:342 - 80 points.

Miyagikyo 'Discovery – Aromatic Yeast' (47%, OB, Japan, 4800 bottles, 2022)


According to the very honourable whisky experts at La Maison du Whisky, Nikka have used some special yeast that would have helped aromas of peaches and apricots to develop in this very limited NAS edition. Let's check that… Colour: gold. Nose: how do we get those peaches and apricots out of our head… Let's say that would rather be peach wine, 'un-ullaged' savagnin from Jura (or lighter manzanilla if you like), chalk and grist, hoppy beer (double-IPA, ha), a few rose petals… We're bordering gewurztraminerness, but after all, savagnin and gewurz' do belong to the same family. Mouth: peach tarte or apricot cake? They caught me! You do feel it is not an old whisky, and the wood certainly does a larger part of the jobs (drum and bass), but pink pepper (Szechuan) and, once again, a strong IPA do still sing and play lead guitar. Finish: rather long, on the same flavours. Sweeter aftertaste… apricot jam? Comments:very good.
SGP:651 - 87 points.

Yoichi 'Discovery – Aromatic Yeast' (48%, OB, Japan, 4800 bottles, 2022)


Too late, I've read the description again, this time it's a story about yeast generating Ginjo sake-like aromas. Incidentally, I love sake… Colour: light gold. Nose: the Miyagikyo was rounder, cleaner and leaner, this one's more fermentary indeed, with a pretty unusual combination that would blend smoked fish, menthol, those peaches again, and indeed sake and shochu. The menthol wins it in the end and brings eucalyptus along. Mouth: some would call it Ardmorian, perhaps. Very grassy, with some peach leaves (can't seem to get peaches out of my head) and a little rubber, plus that peat smoke, and some vegetal earth, mushrooms, some mustard, dry Madeira… Some Ardmore indeed, but also Fettercairn or Glenturret. Some action in there. Finish: longer than the Miyagikyo's, smokier 'of course, spicier, peppery, mustardy. Some smoky liquorice in the aftertaste, as well as a little salt and mint this time again. Comments: excellent, less civilised, more tertiary than its brother – or do we say its sister.
SGP:563 - 86 points.

Perhaps some of Mars's Komagates with their funny 'aging cellar' angle…

Komagate 4 yo 2017/2022 'Shinshu Aging' (61%, OB, LMDW exclusive, 1st fill bourbon barrel, cask #3705, 195 bottles)


Shinshu, or Mars Shinshu, is where Komagate is distilled, which means that this was matured where it was distilled. Colour: gold. Nose: fat and powerful, tense, pure, rather all on natural vanilla and ripe bananas, plus guavas and oranges. But no chances taken at 60+, I mean 63%+, let's add water… With water: pure lace, totally high-definition lemony vanilla, plus humus, fresh mushrooms, chlorophyll and touches of spearmint. Mouth (neat): the zesty purity that we also find in ex-bourbon Chichibu. Citrons, vanilla, lemon drops, barley and a little ale. We're about to mention IPA again… With water: there, this stunning earthiness again, some un-vulgar coconut, meadow honey, sesame, edible pansies, vegetal earth… Finish: drops of tonic water and turmeric, green Wulong, chartreuse (just what's needed), otherwise vanilla, barley and honey. A little coconut again in the aftertaste. Comments: not even 5. This is almost embarrassing…
SGP:551 - 89 points.

Komagate 5 yo 2016/2022 'Yakushima Aging' (61%, OB, LMDW exclusive, Antipodes, 1st fill bourbon barrel, cask #2063, 188 bottles)
Ouch, 50ppm peat! Yakushima is located in the extreme south of Japan. Colour: full gold. Nose: good Golly, once again there is this purity, which the Yoichi did not quite achieve. Massive pine smoke, new Wellies, massage balm and sauna oils, and literally tons of eucalyptus syrup. This comes handy and perfect against this year's flue, I say. With water: emphasis on eucalyptus and sauna oils. High-precision nose, once more. Mouth (neat): incredible. Take Ardbeg 10 at C/S, take some older Port Ellen 10 at C/S, and blend away. Add crème de menthe. With water: not too sure about that crème de menthe, but I stand by my blend. Finish: long, on the same combo. Comments: wait, Ardbeg 10 C/S at the indies, say 150€. Port Ellen 10 C/S at auctions, say 2,500€. 150 + 2500 = 2650/2 = 1,325€. I say this very young Komagate comes cheap.
SGP:467 - 90 points.

After Shinshu and Yakushima, naturally, there is… Tsunuki!

Komagate 5 yo 2016/2022 'Tsunuki Aging' (60%, OB, LMDW exclusive, Antipodes, 1st fill bourbon barrel, cask #5183)


20ppm peat this time. The only little thing I'm not really getting is why you would use such different makes if your aim was to showcase the differences that various aging locations would have imparted to your malt whisky. But I suppose there's something I've missed… Wrong logic, perhaps. Colour: deep gold. Nose: yeah, it's somewhat in midstream on the nose, not totally a peater, not an un-peated either, it is almost as if they had blended peated with unpeated. Don't get me wrong, it's still very lovely, but I'm not a total fan of smoked bananas. Unless… With water: new rubber and eucalyptus. Bananas stewed in retsina and mint syrup… Yeah well… Mouth (neat): it works much better on the palate, but it remains a little odd. Mentholy spices, rubber, mint and lemon, something sour-sweet… This is curious. With water: more camphor, and then the core distillate is seizing the helm. We're relieved. Phew! Finish: long, mentholy, rubbery… Some ginger and… rum in the aftertaste. Comments: beware, this one's highly reactive to water, so extremely difficult to assess properly. We'd probably need 25cl (of this whisky), 2l (of water) and a whole afternoon to do that. What's sure is that we tried these Komagates in the wrong order. Expectedly, the 50ppm killed the 20ppm. Pff, ppms…
SGP:565 - 83 points.

A last unusual Japanese please… We'll have a bunch of new Chichibus next time.

Shirakawa 1958/2022 (49%, OB, Japan, 1500 bottles)


Shirakawa Distillery, which used to belong to Tomatin's parent company, Takara Shuzou, was located in the Fukushima province and started producing malt whisky, strictly for blending, in 1951, until 1969. You may buy a bottle for £25,000; mind you, that's only the price of a Chinese electric car or of a double espresso in Zurich. It is clearly the 'oldest' Japanese single malt ever bottled, now it was sheltered in a stainless steel tank when they found it, not too sure when the casks were disgorged. What's sure is that this is both the only and the oldest Shirakawa ever bottled. All right, and the youngest, there, if you like. Colour: gold. Nose: starts with wee resins and really a lot of copper and silver polish, pinecones, verbena, beeswax, tiny drops of turpentine, fern, camphor… In truth it would then unfold like an eagle spreading its wings, with many dried fruits, oils, herbs… In fact, there's everything. Mouth: some slightly scary resins at first, but that was nothing, once again it would unfold very gracefully, becoming extremely complex, on dried fruits, herbs, figs, you name them… Finish: incredibly long, with perhaps just a touch of old wax and cardboard. Some very elegant fruitcake and some more savoury, umami-y, amontillado-like touches in the aftertaste. Comments: the true miracle is perhaps not that they found a stash of Shirakawa, it's that it would be this good. Now, perhaps is that the reason why some Japanese gentleman, a long time ago, decided to keep this batch and to save it from the thirsty blenders. In the glass, it is perhaps not totally different from some old Macallans distilled around similar years.


SGP:662 - 91 points.