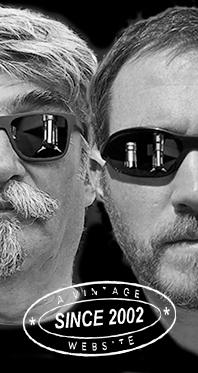 Home
Thousands of tastings,
all the music,
all the rambligs
and all the fun
(hopefully!)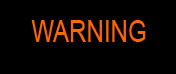 Whiskyfun.com
Guaranteed ad-free
copyright 2002-2022



Let's do a few secret HPs

Hagar The Horrible, Chris Browne

They now come under several monikers, Secret Orkney, Highland Malt, Island Malt, Whitlaw, Man O' Hoy, Kirkwall Pearl, Heathery Mysteries, Northern Highlights, Korny Orkney, Captain Kirk's, Heather Weather, Viking King… (please note that not all names do exist in real life, yet, ha… The deal being one name = one beer)…

Probably Orkney's Finest 12 yo 2008/2021 (48.4%, Douglas Laing, Old Particular, refill hogshead, cask #DL 14290, 430 bottles)


Only Only 'Probably' Orkney's Finest? That should please owners Edrington, hoist with their own petard! Isn't it all getting a little Shakespearian? Colour: white wine. Nose: no-fuss green apples, beeswax, light smoke, seawater, olive brine, chalk, grist and lamp oil. I do have the feeling that this will be fast and quick. Mouth: rather in the style of the official 10, only with more oomph thanks to a higher strength. Naked chalk, pepper, honey, apples, dough… Having said that it's also becoming a little raisiny and sweetish. Add water or not add water? Oh, let's try that… With water: that didn't quite work. Finish: rather long and smoky, but where did this honeyed sweetness come from? Comments: extremely good, just a tad sweet for me. Something mysterious here, but good smoke.


SGP:562 - 85 points.

Whitlaw 15 yo (47.7%, Forgotten Gems, Master of Malts, refill hogshead, 11 bottles)


Eleven bottles! Let's see if this one's rightly Nigel-Tuffnellian, or if they should have poured it into a blend instead. If I humbly may. Colour: white wine. Nose: full on paraffin, candles, then violets and lavender (right, 4711), plus white asparagus (high season is here) and similarly-shaped salsify. Love salsify, hope no one ever forgets salsify. Mouth: peat up mucho, salt as well, lemon ditto, and oysters to boot. Hope you'll understand this gibberish. Kerouac, deep apologies! Finish: rather long, salty and peaty indeed, while to be totally honest, I would suggest someone's been pouring two bottles of Ardbeg Ten into this wee vatting. Of course no one ever does that. The aftertaste is a little bitter. Comments: a very smoky HP. It is very good, wondering if Dr Sam was involved at some point, as there are tiny notes of guitar lacquer here and there.


SGP:464 - 87 points.

Orkney 13 yo 2007/2021 (50.2%, Whiskyfacile, Scylla & Charybdis, refill hogshead)
I'd bet this Italian HP will be pretty Homeric. Another one from the peatier years, I would guess. Colour: white wine. Nose: minimal, a little Japanese in that respect, Bauhausian, ultra-clean, on fresh bread, one olive, grist and chalk, mercurochrome. With water: paint thinner and more grist and bread. Mouth (neat): riesling, chalk, green lemons and green apples, plus plasticine. With water: hints of williams pears. Very good but the hoggie didn't over-exert itself, did it. Finish: medium, salty. Liquid oysters, one olive in the aftertaste. Comments: a telegraphic note for a great young HP totally al natural. I'll dig into those Scylla and Charybdis matters later. Maybe.
SGP:363 - 88 points.

Orkney 13 yo 2008/2021 (53.2%, Thompson Bros., refill hogshead, 356 bottles)


The brothers would tell us that this baby's spent an additional six months in a first fill barrel. I'm not sure we wanna know. Stunning label, nonetheless. Colour: white wine. Nose: from the same cloth, except that this one has got gentian, while I would kill for gentian. Like, say a swollen Russian dictator. With water: bandages, grapefruits, kelp and oysters. Undoubtedly coastal. Mouth (neat): pears and gentian, plus chalk and bone-dry riesling. A little juniper and pepper too, which I find a tad less enjoyable. With water: back to serious chalky and doughy matters. Hints of coconut and vanilla in the background (eh?) Finish: long, but this bitterness keeps bothering us a tiny wee bit. The rest is just perfect. Oysters, citrus pips and skins in the aftertaste. Comments: rather a hard nut to crack, but quality's high for sure. The barrelly (I know) touches only show from time to time.


SGP:362 - 85 points.

Whitlaw 5 yo 2016/2022 (60.8%, Whisky Is The Limit, 1st fill Latour, cask #240/2016, 440 bottles)


This by our late-night-fondue-loving friends in Geneva, Switzerland. Having said that, everything is scary here, especially the age (5) and the wood (Lafite, king of Pauillac, thus Bordeaux). Colour: apricot/salmon. Nose: pretty tight, the crazy Pauillac (why don't they tell us about the vintage, since they only use their barriques once???) remains rather unobtrusive, but some acetone's rather obvious. Now, the strength is high… With water: a lot of wood glue, acetone indeed, then blackcurrant buds, fig leaves (careful), poached white peaches, then easier scents, redcurrant jelly, peonies, distant echoes of horse and cow dung, horse saddle, hay… A little restless on your nose, but remember, only 5. Mouth (neat): huge, tight, pungent, aggressive, possibly good. Varnish, strawberries and pepper. With water: and there, peach syrup, smoky white cherries… These profiles usually tend to become very rubbery (in my meagre experience) but that's not quite the case here. Finish: long, grassy, leafy (that's the Bordeaux), pretty peppery and salty. Comments: some fight here, I mean, Lafite against Highland Park!. A little tough and very entertaining.


SGP:462 - 85 points.

Kirkwall 17 yo 2000/2017 (58.1%, WFFA, bourbon, cask #27, 266 bottles)


I think I've been knowing what the acronym WFFA used to mean. Colour: light gold. Nose: dough, light heather honey, overripe apples, lime stones, beans, plaster, grass, cider apples… Not the easiest HP so far. With water: bandages and chalk, plus a wee glass of kirschwasser. Mouth (neat): way, way sexier than on the nose when neat, with superb citrus and lovely chalky doughs. With water: same, this is not a nosing whisky. Bone dry white wine, chalk, white pepper, lemons, more pepper… Finish: and more pepper yet, chilli, cactus, touch of soap, artichokes and eggplants… Comments: very good, but this very austere dram does push you a wee bit. Get converted – I'm not sure I will myself. Seriously, it is a little tough, rubbery, bitter, challenging...
SGP:462 - 82 points.

We could try a last one… Or two.., emptying the HP box…

Highland Park 1980/2013 (47.8%, Malts of Scotland for Der Feinschmecker, 1st fill oloroso, cask #MoS N°FS 7, 50 bottles)


How about an obscure old HP for some well-known German gastronome magazine? Indeed, Der Feinschmecker really is 'das führende Gourmet-Magazin'. Hoppla. We've already tried some magnificent 1980 HP. Colour: full gold. Nose: lovely! Shoe polish, teak oil, balsa wood, embrocations, eucalyptus, fir honey, old pears (no names), chocolate, more shoe polish, hints of glutamate, miso… It really is another era, almost another world. Less focused, less obvious, more complex, much more tertiary. Mouth: huge peat, salty wines (manzanilla) and kippers. Possibly one of the saltiest and smokiest HPs I've ever tried; this is almost brutal. At 33! Finish: intense and extremely long, geared towards lemon concentrate. Tough and tight boy. The aftertaste would be a notch difficult, really vey grassy and lemony. Comments: woo-ooh, what was that? Probably one of the most terrifying HPs I've ever tried. And thirty-three years old (age of Christ!) Ultra-dry old HP, while most used to be rather softly honeyed and waxy. Now then again, fifty bottles, should that count?
SGP:372 - 90 points.

We've found a 90+, we're happy, this is it.