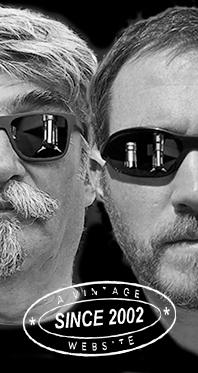 Home
Thousands of tastings,
all the music,
all the rambligs
and all the fun
(hopefully!)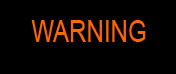 Whiskyfun.com
Guaranteed ad-free
copyright 2002-2022



Long time no world tour!


Mind you, we're not the Rolling Stones…
Let's kick this off from France, as we often do.



Heriose 'Le Classique' (46%, OB, France, 2022)


A new single malt whisky by Maison Boinaud in the heart of the Cognac region, where more and more fine folks are thinking (and making) whisky. Most, if not all, are using their Charentais stills, although I'm not sure they're not disconnecting the 'chauffe vin' or wine heater or pre-heater, which is the big bowl that's located between the still and the worm tub. Anyway, let's try this little Heriose… Colour: white wine. Nose: very spirity at first, which is an asset I find, as it means that no one's tried to 'aromatise' this very young whisky with any boisterous casks. And indeed, it would then rather display a lot of barley and fresh bread, honeysuckle, acacia beignets, some custard, custard tarte, mirabelles, then rather young leaves and fern. Tiny whiffs of fig leaves. In short, malt whisky au naturel. Mouth: totally au naturel. Some sweeter beers, barley indeed, more custard and acacia honey, apple pie, a little cider as well, and only a faint grittiness from the oak, in the back of the back. Finish: medium, on similar flavours and a little muscovado. A little cider again in the aftertaste. Comments: at last, a very young malt that no one's ever tried to pump-up using STR or virgin or PX or whatever. Already excellent, while it's probably only 3 or 4. As our friend and #1 French whisky writer Christine once told me, watch the Cognaçais!


SGP:441 - 83 points.

Rabbit Hole 4 yo 2017/2022 (54.1%, Distillerie Générale, USA, Bourbon Heigold L17K24, #4, Antipodes, half bottle)


We'll soon do a very large American session, so take this as an apéritif. This young bourbon shelters 70% maize, 25% rye and 5% malted barley. The Distillery is located in Louisville, KY, while Distillerie Générale is an 'inhouse trans-category IB line' (my words) owned by Pernod Ricard. Which simply tells us that Rabbit Hole belongs to Pernod Ricard (since 2019, as it appears). Colour: gold. Nose: some spicy oak, rye, a little lavender, a drop of cologne, juniper, clove, nutmeg… while it would then become softer by the minute, towards soft liquorice, meadow flowers, panettone (here you go again) and cinnamon rolls. Works. With water: the oak coming to the front, hardwoods, thuja wood… Mouth (neat): punchy and spicy, not without oak at first (to say the least), then rather on some kind of liquorice and lavender blend. With water: back to rounder pastries, while the rye feels a lot while it would only count for one quarter of the mashbill. Tends to be become drying, but also nicely citrusy (small stuff, yuzu and bergamots and such). Finish: rather long but it's become frankly plankish. I would suppose you shouldn't add any water to it. Comments: good young American whisky but I liked the purity of the young Heriose better. The finish was difficult here.


SGP:461 - 80 points.

Akashi 3 yo 2019/2022 (62%, OB, Japan, Eigashima, Selected by Stefan van Eycken & Hideo Yamaoka, 1st fill bourbon, casks #101857+58)
Some heavily peated Akashi (50ppm peat in the malted barley) selected by two engaging whisky luminaries and high-connoisseurs, while we've just seen that the label was featuring Yoshitoshi's 'The Ghost of Wicked Genta Yoshihira Attacking Namba Jiro at Nunobiki Waterfall'. That's exactly what I had thought… Colour: white wine. Nose: an extremely medicinal smokiness, very singular, which would almost make Laphroaig feel like Glenkinchie in comparison. That plus some lemon in abundance and some oysters and seawater, and wee smells of horse saddle. With water: water brings the barley to the front, and tames the horses, so to speak. Mouth (neat): very straightforward, very smoky, salty, medicinal again, but getting then rounder, with pastries and, perhaps - but that's probably my mind playing tricks - moshi. With water: bitter almonds, lapsang souchong and more sweetness. Moshi again?? Finish: rather long, a tad minimal perhaps, but remember it is only 3. Comments: superb ultra-young distillate. It's important not to score or rate any 'potential' and to focus on what it is at time of tasting, but I would say the potential is massive.
SGP:467 - 89 points.

Back to Europe (of course it is)…

The Lakes 'Whiskymaker's Reserve No.5' (52%, OB, England, 5,500 bottles, 2022)


No.1 was good, No.2 was very good, and No.3 was very good as well. I may have missed No.4. In any case, this No.5 was aged in oloroso, PX and red wine casks, which to me, sounds a bit like Blue Öyster Cult and their three guitars (plus bass) rather than Hendrix OR Page. Are we boomers or not? Colour: very deep gold. Nose: the casks had been well taken care of, we get no screeches or wrong notes, rather a jammy unfolding with blackberry jelly, molasses and maple syrup, raspberry ganache or truffles (chocolate) and pecan pie. Some floral tones coming out too, such as iris and lilac, plus jasmine, and then rather a lot of various halvas, pistachio, peanut…. With water: not that massive, which is not a bad thing. Pumpernickel. Mouth (neat): coffee, raspberry eau-de-vie and cartloads of chocolate. Then fudge, a little orange squash, and a lot of praline, nougat and, yeah, halva. Good creamy texture. With water: a savoury, salty, nutty side popping out, is that the oloroso taking the lead? Finish: long and spicier, as expected. Lemons plus rather a lot of ginger, nutmeg and turmeric. A little mocha in the aftertaste. And chocolate! Comments: I find it excellent; it avoided all the pitfalls of this kind of set-up. Three guitars and all…


SGP:661 - 86 points.

Since we're doing extractive ones…

Milk & Honey 2018/2021 'Grumpy Dram' (59.4%, OB, Israel, Liron Aizik Shai Gilboa, Craignan Red Wine Cask, cask #2018-0713, 267 bottles)


Pst, ladies and gentlemen, in good spirits and you know how much we love you, between us, is 'Craignan' some kind of Israeli wine, or isn't it actually 'carignan' the red grape varietal? Just writing this before a few dozen good people start to look for Craignan… Colour: blood orange. Nose: blood orange. Seriously! Then chocolate and old woods, some mustiness, a gamey side (fowls, venison), coffee, a few struck matches, green pepper and even gazpacho, mushrooms, undergrowth… At times you would believe this is old pinot noir, rather than carignan. Now if you tell me that there's a Craignan Estate where they do pinot noir… With water: miso and Bovril! Mouth (neat): rather spectacular, creamy, liqueury, this time rather on crème de cassis, with also a little genever and caraway. Some thick bready notes too, around pumpernickel once more. With water: more spices jumping out, plus those blood oranges. Oranges and clove. Finish: long and chocolaty. Well-ripened damsons in the aftertaste. Comments: another slightly bombastic construction. Probably the best you could do with these kinds of cask – and this funny varietal I won't mention again. Pace e salute.


SGP:561 - 87 points.

Good, since we're doing funny casks, let's fly to India…

Amrut (61.3%, Blackadder, Raw Cask, India, Ex-Jura cask finish, cask #BA33-2021, 201 bottles)


Not so fast, this looks brilliant but was the Ex-Jura cask from the Isle of Jura, Scotland, or did it come from the Jura region of France? Malt whisky of vin jaune? I'm not even sure we'll find out, as in some cases, Jura's whiskies and those vins jaunes, Château-Châlon or even simple savagnins grown under veil/flor can share some traits (mustard, walnuts, green apples, curry and such). Oh well let's try it, we'll ask the guilty parties later on… Colour: gold. Nose: we'll never be able to tell. Mashed potatoes, mashed carrots, mango jam (that's Amrut), earth, iris, hyacinth, ylang-ylang, orange blossom, sourer doughs, apricot cake… No we can't tell! With water: some medicinal touches, ointments, indeed a little mustard… Mouth (neat): it is extremely Amrut. The sweetness would suggest this was indeed Jura the whisky. More mangos, papaya, guava juice… And bananas. Not much proper Juraness, unless that would have been one of those fantastic 21 yo that they were having two or three years ago. With water: typical cedar and sandalwood, plus mangos. Finish: long, with marshmallows and banana foams. How very Amrut. Comments: top Amrut, top drop, and another unresolved (for now) mystery.


SGP:751 - 89 points.

Why not stay at Amrut's for our last one today?

Amrut 8 yo 'Little Greedy Angels' (50%, OB, India, Chairman's Reserve)
I would not know when this little sister of the Greedy Angels 12 yo was bottled, even if they were having it at The Whisky Show in London this year, while I had never seen it before. But remember, no proven data means no data. We should tell a few politicians, don't you agree? Colour: full gold. Nose: some fruity smoke, unless that would be some smoky fruits. It's very unusual, much unlike those old peaters that were wonderfully fruity as well (Bowmore, Laphroaig). Think a blend of lapsang souchong with green earl grey, plus half a glass of the trademark mango juice. Very curious about what water will do to it… With water: rather sour fruits, citrus, yuzu again… The smoke is becoming more furtive. Mouth (neat): barbecued marshmallows and, indeed, that blend of lapsang souchong with green earl grey tea. Or a smoky daiquiri on steroids. With water: very good, despite a peat that sometimes feels slightly out of place, as it does in several 'new' smoked Speysiders, for example. But I'm really nit-picking once more new, it's a lovely dram. Finish: long, more on custard and masked pumpkin. The mango-y smoke returns in the aftertaste, together with some green tea and sesame oil. Comments: almost talking in morse code, with a peat that goes on and off and on and off. Unusual, fun and very good.
SGP:665 - 87 points.