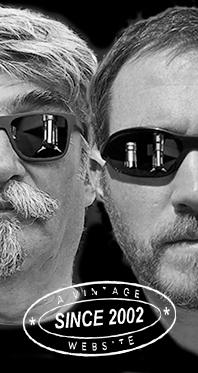 Home
Thousands of tastings,
all the music,
all the rambligs
and all the fun
(hopefully!)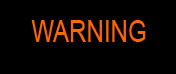 Whiskyfun.com
Guaranteed ad-free
copyright 2002-2022



---

Angus's Corner
From our correspondent and
skilled taster Angus MacRaild in Scotland
Mixed duos again
A pretty varied mix today, with a couple of interesting old bottles thrown in for good measure.

Ardnamurchan 5 yo 2015/2021 (52.5%, North Star, bourbon, 247 bottles)
Colour: pale gold. Nose: heather honey, lilies heavy with pollen, vanilla creme brûlée and even a few drops of youthful Sauternes. Given time I also find herbal notes and impressions of old mead, it starts to become even rather medicinal too. A really lovely nose so far. With water: more flowers, pastries, honey, green apple and hints of heather and gorse flowers. Mouth: a pretty active cask no doubt, but the sweetness manages to feel quite natural and full of flower nectars, pollens, lemon custard and more impressions of various dessert wines. Add to that some eucalyptus, clover and more flower honey. Then it's on chunkier notes of stout beer, freshly baked breads and tiger balm. With water: jelly beans, crushed nettles, tinned pineapple and things like malt loaf, milk chocolate and juniper. Finish: good length, some hints of coffee and cocoa along with more sweet nectars and breads. Comments: really impressive! An active cask but a charismatic distillate that matches it perfectly. Great selection by North Star and great work by Ardnamurchan.
SGP: 562 - 88 points.

Ardnamurchan 5 yo (53.5%, The Whisky Exchange 'April Fool', 1st fill bourbon barrels, 1575 bottles)
Colour: gold. Nose: it may be the 'large batch' effect here, but I find this one a little less defined and globally a little drier. Still a lot of focus on breads and beers but without so much honeyed richness. Flower stems, grassy olive oil, some juniper and hops. With water: apple pips and cider apple funkiness with lanolin and citrus teas. Mouth: ok, here the sweetness arrives loud and clear, that wonderful Ardnamurchan 'honeyed' quality that seems to straddle many of their bottlings. Also a feeling of some peat in the mix, tea tree oil, aniseed, hints of antiseptic and herbal mouthwash. Then more familiar pollens and beers. With water: fatter, waxier, more beers, citrus oils, spiced marmalade and a little camphor. Finish: medium, some slight but warming oak spiciness, pumpernickel, heather ales, herbal teas and mead. Comments: a chunkier and slightly more tricky take, but this is still excellent and ballpark same high quality. I just prefer the unashamed exuberance of the North Star cask by a notch.
SGP: 462 - 87 points.

Strathmill 11 yo 2011/2022 (58.7%, Lady Of The Glen, cask #80587501, wine barrique + PX octave finish, 54 bottles)
A Strathmill matured in a wine cask with a PX octave finish! Please allow me to quickly update my last will and testament. Also, when your first instinct is to just use copy and paste, you know you are in the realms of the world's longest cask numbers… Colour: orangey amber. Nose: jams, preserved fruits in syrup, sultanas, date loaf and caramelised muscovado sugar. Very nice so far… With water: develops a lovely note of mango, then damson jam and a hint of prune and fig roll. Mouth: extremely sweet and featuring a myriad of fruit chutneys, pomegranate molasses, strawberry jam and even a feeling of youthful Ozzy shiraz! Let's add water… With water: feels slightly more cohesive with water, still very sweet and even a bit cloying but this style certainly has its fans. Just a bit intense for me. Finish: surprisingly long, with a more of these big sweet and jammy notes, nut also a glimmer of bread and beer too. Comments: the LOTG guys are really becoming quite clever with these highly technological re-rackings and cask jugglings. I don't think there's any Strathmill DNA left, but then did Strathmill ever really possess any DNA or personality to begin with? Probably the perfect make on which to conduct these kinds of crazy double maturations / finishes. This is too much for my taste, but if you like them sweet and supercharged then you may do your best to find one of the mere 55 bottles that exist… Hard to score, as ever.
SGP: 641 - 82ish points.

Strathmill 21yo 1994/2016 (52.1%, OB 'Casks of Distinction'. cask #3230, hogshead, 180 bottles)
Colour: straw. Nose: funny stuff, a mix of green herbs, mashed vegetables, cooking oils and some savoury impressions of things like cooking stocks and roast potatoes. Has something I would characterise as slightly old school about it, these wee notes of ink, aspirin and mineral oil make you think of older, distillate driven malts. With water: going now towards vase water, more mineral oils, sunflower seeds, scrunched newspaper, dried herbs, crushed ivy and wet grains. Mouth: continues in the same vein as the nose, vegetal and mineral qualities but also now rather a lot of shoe polish, lanolin, plasticine and ink. Even things like vinyl and motor oil come to mind. Very curious and certainly not boring! With water: rather pure and distillate driven now. Really focussed on flints, mineral oils, new leather, pepper, even salty notes coming through. It's an extremely specific and un-sexy style, but also very charming. Finish: good length, rather herbal, white pepper, dried flowers, carbon paper, canvass and white tea. Comments: I can see why they would have chosen this cask, it's got plenty charm to go around, you just have to enjoy these very specific, distillate driven styles. Feels like the kind of whisky Cadenhead would have bottled as pure petrol at eye-watering strength in the early 90s, only now refined by additional decades in similarly naked wood. One of the more interesting Strathmills I'd say.
SGP: 461 - 87 points.

Isle Of Jura 8 yo (70 proof, OB, -/+1975)
One of the early official bottlings for the UK market that should date to somewhere around 75-78 I suspect. An old fashioned but rather charming label. Colour: pale gold. Nose: overripe exotic fruits, oily toolbox rags, slightly rotten funky peels and a good slug of bouillon stock! Funky and fun, in typical Jura fashion, but also with this very definite, almost bacterial fruitiness that puts this firmly in the '1960s Jura' category in my book. Mouth: nice fruits, waxes, olive oil, preserved lemons in brine, some mineral salts and herbal touches. But also some OBE with these more vegetal and metallic sides, although I wouldn't say it's too extreme or distracting. You can tell this is fantastic and really charismatic distillate, it's just a little let down by the 40% ABV - as ever was thus the case with these old bottlings. In time I also find more of these pulpy, overripe exotic fruits and some big notes of smoked teas such as lapsing souchong. Finish: medium and nicely herbal, medical, slightly leathery, towards old toolboxes again and with a slightly resinous, sappy note. Comments: very old school whisky that is slightly let down by a low ABV and some old bottle effect, but it manages to stay the course and is extremely fun and a rather moving wee window on the past. At a more muscular bottling strength this would probably sail past the 90 mark I suspect…
SGP: 552 - 87 points.

Jura 1975/1994 (53%, Scotch Malt Sales for Japan)
Another old bottle from Scotch Malt Sales that is very scarce over here in Europe - sorry, Britain! SMS had many amazing selections over the years, although some mid-70s Juras can be a tad unlikely… Colour: gold. Nose: one of those undeniably old school profiles that makes you think of waxes, clays and paraffin. Some ointments, plasticine, carbon paper and sooty coal hearths. Many similarities with the old 8yo OB, but just less overtly fruity I'd say, to me that's the key difference between 1960s and 1970s Jura. Also touches of metal polish and peppery watercress. With water: still nicely peppery and waxy, goes towards shoe polish, cupboard spices and a touch of aniseed now. I also find it slightly more coastal. Mouth: same feeling, lots of soft waxes, overripe orange peels, impressions plasticine, soot and graphite oil. It's also going more mechanical towards WD40 and bike chain grease. Still these wee overripe fruity components do add some balance though. Funky stuff. With water: works very well with water, the fruitiness takes on a slight exotic tinge, there's more honey, the waxes persist and it feels a little more rounded and cohesive. Finish: medium with heather honeys, waxes, pebbles and mineral oil. Also still some lingering feelings of metal polish and olive oil. Then a little tea-ish in the aftertaste. Comments: old school and charismatic stuff undoubtedly. Although, at times I'm also reminded of some of these early 90s batches of Jura which have been with the indy bottlers recently. Jura clearly makes a fun and funky distillate, it's a shame that popular perceptions of it haven't quite absorbed that.
SGP: 462 - 87 points.

Blair Athol 9 yo 2012/2022 (54.5%, Lady Of The Glen, cask #306693, hogshead + sauternes finish, 278 bottles)
Colour: deep gold. Nose: I think sauternes and whisky usually work very well and that's the case here for starters, lots of figs, damsons, cigar humidors, digestive biscuit and runny honey. With water: red fruit teas, quince and jasmine flower with a little more of these milk chocolate and sultana notes. Mouth: sweet but also rather earthy and again with things like sultan, unlit cigar, walnut wine and even a little camphor and brown bread. With water: now we're firmly into caramel wafer territory, along with roasted pecans, more brown bread but spread with treacle this time, and a rather funky earthiness. Finish: good length, earthy, herbal bitters, dark chocolate, espresso and more tobacco. Comments: a finishing that works very well I think, especially if you enjoy this particular funky/earthy/sweet profile.
SGP: 651 - 85 points.

Blair Athol 8 yo (80 proof, OB 'Arthur Bell & Sons Ltd', UK, -/+ 1960)
There's some batch variation as this livery was used for quite a while, but quality is usually very high in my experience. This was a bottle I opened for the Old & Rare virtual show tastings earlier this year. Colour: pale gold. Nose: extremely fatty and mineral, immediately makes you think of similarly aged old Clynelish bottlings with all these notes of bouillon, animal fats, marrow and herbally-tinted waxes. Then it goes more towards medicines, hessian cloth and shoe polish. What I love with these old bottlings is how the higher ABV really helps to minimise the more tricky aspects of OBE. This one has some old bottle qualities but they're rather elegant and add to the complexity of the profile. Mouth: soots, metal polish, natural tar and still many of these greasy and oily old mechanical toolbox vibes. Also suet, marrow and olive oil galore with a big slug of old school cough syrup! Just terrific! Finish: long, medicinal, some sweet tar extracts, long aged herbal liqueurs and hints of slated honey and aged mead. Comments: pure old school wax juice! These whiskies are always so worthwhile re-visiting because they just remind you so powerfully, every time you taste them, the flavours and styles that have disappeared from Scotch whisky as a drink. Nothing tastes like this anymore.
SGP: 463 - 92 points.