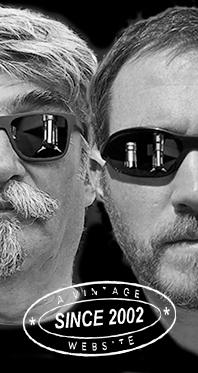 Home
Thousands of tastings,
all the music,
all the rambligs
and all the fun
(hopefully!)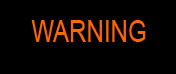 Whiskyfun.com
Guaranteed ad-free
copyright 2002-2022



More Chichibu for taste or for fun

| | |
| --- | --- |
| Because Chichibu's always either fantastic, or funnier when they use extravagant casks such as that Intergalactic ex-Belgian stout barrel that they had committed three years ago… Or when they use crazy red wi… err… | |

Chichibu 2013/2022 (62%, OB, Ichiro's Malt, selected by Hideo Yamaoka for Whisky Mew, Usagida Merlot cask, cask #9647)


The Usagida Winery seems to be located in the region of Nagano (UPDATE, it's in Saitama close to Chichibu, thanks HIdeo!), so you could say that at least, they've used Japanese merlot and not, say a little Pomerol. I believe this is full maturing, not just a finishing. Please fasten your seat belt… Colour: apricot. Nose: a lot of nail polish at first, then cherry jam and cherry wine, then clafoutis and chutneys. Good, that's sorted. With water: some earth, oyster mushrooms, rolled raspberry jam tart, more sour cherries, a drop of sherry vinegar, almonds… Mouth (neat): rather morello cherries, more varnish, kriek, pepper… But it is strong and really tickles your lips. With water: more whiskyness, but the cherries, especially s jam do remain in the neighbourhood. Finish: rather long, malty, krieky (as they would say in Belgium). Comments: someone should shoot a whisky version of the movie Sideways one day, and not miss Chichibu. Not too sure it was shining through that I was actually enjoying this very singular merlotted baby.
SGP:652 - 88 points.

Yeah, if only all whiskies matured or finished in red wine would be like that… Not talking about STR. Well, let's further check that…

Chichibu 8 yo 2013/2022 (61%, OB, LMDW, Japanese wine cask, cask #9664, 262 bottles)


The cask number is close to that of the Whisky Mew's, so it could be that this would be another cask from Usagida Winery, but LMDW's mentioning a Japanese varietal, so it cannot be merlot. The labels are made by famous Japanese artist Aki Kuroda. Whisky and art gang togither! So, let's check that Japanese grape… Colour: rather apricotty as well. Nose: there, nail polish again, glue, varnish, but it's then rather geared towards mirabelles and damsons, pies, sour beer, weissen, fino, fresh walnuts… With water: rounder than the merlot, without any vinegars or chutneys this time, rather more mirabelle pie. Mouth (neat): high power fino indeed, walnuts, more white beer… With water: excellent. Touches of banana cake, beyond all this Tio Pepe. Extremely curious about that Japanese wine, we'll check it when LMDW will have put this one online, I would suppose they will tell. Finish: rather long, indeed rounded and pretty cakey. The wine gets barely noticeable, except in the aftertaste, perhaps, with a few yeasty touches. Comments: similarly high level. So, what's this Japanese varietal?
SGP:551 - 88 points.

Chichibu 8 yo 2013/2022 (61%, OB, LMDW, virgin oak barrel, cask #2856, 176 bottles)


We've already noticed several times in the past that Chichibu was in a close relationship with virgin oak – and that virgin oak liked potent spirits (while despising lighter makes). Colour: full gold. Nose: typical piney notes that sometimes come with virgin oak, even a little sandalwood and eucalyptus, but that's also the higher strength. With water: lemons and citrons chiming in, some linseed oil and turpentine too, while the pinewood would remain in the front seat. Mouth (neat): very high impact, more pinewood, pine needles, tar liqueur, some kind of sweet rubber perhaps… But the vanilla seems to be ready to be unleashed, afar in the background... With water: much less changes than expected, apart from oranges popping out. Was it not mizunara oak? Finish: long, with some vanilla now, plus tangerines and always some pine resins and tar. Comments: that virgin oak feels a little bit here. Wonderful whisky, nonetheless, but let's hope we'll now find 'just some bourbon'.


SGP:471 - 86 points.

Chichibu 7 yo 2014/2022 'Peated' (64.3%, OB, LMDW, 2nd fill bourbon barrel, cask #3812, 187 bottles)


Bourbon and peat! This could work… Colour: gold. Nose: peat and cut grass, plus pepper and smoked meats, but it's starting to burn... With water: we love Chichibu when it's immaculate like this. A perfect little angel, with just wool, peat, grist and chalk. Mouth (neat): most probably superb, but that's pure speculation given that it's really too hot. There seems to be a little wax too, but careful with that wax, Eugene! (ooh that was lousy, S.)… With water: there. Garden smoke, lemons, green apples, eucalyptus, and indeed a little wax. Finish: long and spicier, with rather a lot of green pepper and zests. Comments: well chiselled peat, in all simplicity…
SGP:466 - 90 points.

Chichibu 6 yo 2015/2022 'Heavily Peated' (63.9%, OB, 2nd fill bourbon barrel, cask #4660, 214 bottles)


It's good that they wouldn't have poured their peatedmost make into ex-merlot wood, if you ask me. Colour: white wine. Nose: game, set and match, please call the Japanese Anti-Maltoporn Brigade. Gentian, olives, mezcal, seawater. With water: and there, the magic four, earth, chalk, grist and wool. Mouth (neat): smoky perfection, it seems (because once again, it burns). With water: smoky perfection indeed, bladey, vertical and yet pretty fat (this is Chichibu, after all), with lemons and limes kicking in now. Finish: long, pure, bright, luminous. Perfect lemony, earthy, coastal peat. Oysters and tabasco in the aftertaste – even nicer. Comments: pristine Chichibu, simply top rung. That's it for today.
SGP:457 - 91 points.