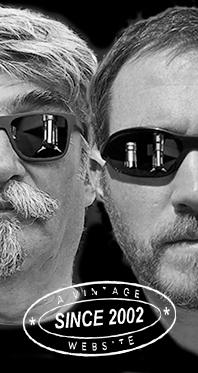 Home
Thousands of tastings,
all the music,
all the rambligs
and all the fun
(hopefully!)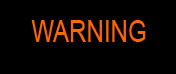 Whiskyfun.com
Guaranteed ad-free
copyright 2002-2022



In other words, whiskies we don't know much about. But let's not make too much fun of them, as many are simply excellent.

The Legendary (46%, Blackadder, sherry cask finish, #LTB 2016-01, 666 bottles, 2016)


A single malt from Scotland, let's try to find out why it is 'legendary', unless that's only because they filled some devilish 666 bottles? Colour: deep gold. Nose: a mango-y start that would remind us of both some Bimbers and Amruts, but indeed, this one's Scottish. Some soft vanilla-ed wood, as if some heavy charring had occurred, then stewed apples and some sweet desert wine, perhaps a Monbazillac, or a Cérons, or even some vin de paille. Ripe bananas coming through as well. Mouth: desert whisky! All grapey sweetness and goodness, late harvest pinot gris, quince jelly, a tiny mentholated and liquoricy side, yellow chartreuse, even absinth… Finish: rather long, with a little white chocolate, litchis, Turkish delights, Irish pure pot still and raisins. More black chocolate in the aftertaste. Comments: very lovely, if a little un-Scottish, if I may. And what's the age? I mean, Robin, we know strictly and shockingly nothing about this sweet baby!
SGP:751 - 87 points.

Campbeltown Blended Malt 2015/2021 (54%, Roger's Hidden Treasures, 364 bottles)


This baby's aim seems to be to link Campbeltown with the ancient Greek civilisation. All right then, more fun on the desk. Colour: light gold. Nose: paraffin, sunflower oil, brake fluid, pencil eraser, fresh brioche and fresh putty, plus custard. Rings a bell that's not exactly that of 'S' or 'K'… With water: some stale seawater, fresh rubber, porridge, pencil lead, sourdough, Swiss cheese… Very nice fermentary notes. Mouth (neat): fresh pears, bay leaves, parsley, sourdough, pepper… With water: rounder at first, then a little smoky, with sour cherries and just fresh wholegrain bread. Finish: pretty long, a little acidic, going towards riesling. Comments: an excellent young fermentary and doughy Campbeltowner.


SGP:552 - 85 points.

Secret Highland 21 yo 2000/2021 (53%, Chapter 7, Monologue, bourbon cask, cask #48, 319 bottles)
I'll say it again, tasting undisclosed, 'secret' Macallans, Clynelishes, Glenmorangies or Dalmores is no fun at all. What's more, we've decided not to play the guessing game anymore, it's just boring us to death and I believe that, by not allowing the indies to use the names, the brand owners are really making a mistake on the long run. Colour: deep gold. Nose: a rather sulphurous start, with struck matches running the show, flints, then spent engine oil and charcoal over burnt toasts. With water: more sulphur, gun, truffles, gas, cabbage, matches, eggplants, artichokes, scoria… Mouth (neat): sulphur and marmalade. Tough baby, reminds me of some Pittyvaichs. Of course it's not Pittyvaich. Leather, tobacco. With water: same. Finish: same. Old pepper. Comments: no comprendo mucho here, I must be very tired, since Chapter 7's whiskies are usually of the highest grades. I think I'll rather go watch a DVD of Mariah Carey in Vegas.
SGP:263 - 70 points.

Secret Highland Distillery 13 yo (61.7%, Whic, sherry cask, 329 bottles, 2021)


A bottling for Xmas (are we late again or are we late?) and from 'An amazing Highland distillery'. Ah all right, they gave it away, it is Brora. Colour: gold. Nose: ammonia, old chardonnay, kirschwasser, green walnuts, amontillado, small pickled onion, then calms down, with some butterscotch. Would go well as a sauce for dim-sum. With water: towards balsamico, Jerez vinegar, salty caramel… Mouth (neat): very rich, tough, salty, ridden with walnuts, green pepper, tabasco and capers. Beastly, with a lot of sour and salty sherry. With water: a little gentler, fully led by dictatorial walnuts, perhaps Russian walnuts. Snuff, chewing on your cigar, heavy bitters. Finish: very long, bitter, on even more green walnuts. Comments: kind of heavily oxidative, perhaps was it a bottling for Christmas, but I wouldn't claim it's peaceful whisky.
SGP:372 - 83 points.

Highland Single Malt 'As We Get It' (64.5%, Ian Macleod, 2019)


Probably the seminal 'secret Highland', although some earlier As We Get Its would have displayed the names of the distilleries. With a thought full of emotion to some Balvenies… Colour: light gold. Nose: ethanol, varnish, vodka, vanilla, broken branches, dough… Raw style! With water: more vanilla coming out, biscuits… Mouth (neat): sweet, varnishy, raw. Some raw rum straight from a column. I suppose you could call this 'a warming dram'. With water: grasses, peel, pepper. Finish: long, sweet and rough at any strength. Comments: the rawest form of malt whisky one could think of. Still good in my book, but I suppose you would rather use it as a mixer. 1% this, 99% fruit juices, crushed ice, a straw and presto.
SGP:551 - 78 points.

Last minute entry, a new blend (and why not)…

Cutty Sark 12 yo (40%, OB, blended scotch, 1l, 2022)


This is a new expression by relatively new owners Glen Turner (Edrington sold the brand to them two or three years ago), while Glen Turner, in turn, belongs to the very vast French company La Martiniquaise (think Glen Moray or Saint-James). Colour: gold. Nose: light but distinctively smoky and sooty, not too far from some lighter batches of White Horse if that rings a bell. Some shoe polish, kiwi and rhubarb, granny smith, a tiny touch of coconut, oranges and, above all, without any obvious thin grains. Mouth: a malty blend for sure, once again a tad sooty at first, with a little butterscotch, sweet beer, notes of bananas, then oranges and Jaffa cakes. Perhaps not totally a sipper since it would remain a 'lightish' whisky despite the soot, but whenever there's no Brora in the house – or indeed, Glen Moray – I say this would do. Finish: medium, caky, a little grassy, malty, and certainly not as indistinct as other blends. Comments: as always, we would expect a version at 43% vol. for more body, but this sure is some serious blend, very well composed.


SGP:431 - 80 points.