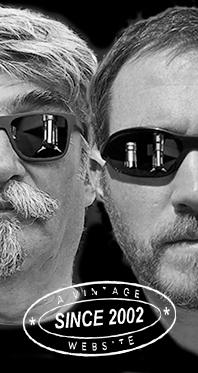 Home
Thousands of tastings,
all the music,
all the rambligs
and all the fun
(hopefully!)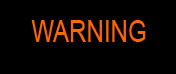 Whiskyfun.com
Guaranteed ad-free
copyright 2002-2022



More stuff and things from Scotland

More whiskies and mixtures of uncertain origins, probably all good but an unsigned Vincent Van Gogh, however beautiful, is not exactly a Vincent Van Gogh, is it? (better drop trying metaphoriation for a while, S.) (and sorry for your eyes)




The Epicurean 'Ruby Port Cask' (48%, Douglas Laing, Lowland Blended Malt, 684 bottles, 2021)


A curious single cask, not too sure about what this is, a genuine blended malt or a 'teaspooned 'single' in disguise? It seems that there were other batches. Colour: pale apricot. Nose: a perfect example of a moderate clash between some sweetish red wine and malt whisky, even if that one was, apparently, just 'just a lighter Lowlander'. I'm not saying this isn't likeable, but I find the red berries way to much in the front, like in, say some flavoured tea. Liqueurs, grenadine, hibiscus syrup… Mouth: harder. Pickles fruits, bell pepper, raspberries, Campari, cloves… It would rather settle down over time and because almost integrated, but the general style here is too far from my preferences. Remember, one man's taste and preferences. Finish: long, peppery, spicy. Cloves, liquorice wood and ginger in the aftertaste. Comments: you cannot not wonder what was wrong with this Lowlander in the first place, and why it was necessary to season it like a Doritos. Still downable, having said that.


SGP:661 – 76 points.

Coig Deicheadan 17 yo (46.5%, Chorlton Whisky, Blended Scotch, sherry butt, 211 bottles, 2019)


A genuine blended malt, not just a teaspooned single, harbouring, apparently, some Bunnahabhain 1968 and various younger components, namely Macallan, Highland Park and Glenturret, while everything here sounds very 'Highland Distillers'. Colour: amber. Nose: malt, cakes, pipe tobaccos and various honeys, everything in total sync, with more complex ground that would involve metal polish, beef jerky and bresaola, mosses, walnuts, drops of sourer wines, brown ale, mead and touches of mustard… You do feel the Glenturretness, if I may. Mouth: you do feel it on the palate too, there's some old walnuts and mustard, leather, bits of cigarette tobacco, then rounder components, honeys, chocolate, butterscotch, glazed chestnuts, raisins… Finish: rather long, on raisins stewed in heavy beer. Goes well with chicken. Comments: naturally, knowing about what's inside without knowing about the proportions is a little useless, but it's still nice when the whisky's as nice as this one nice whisky. All right.
SGP:451 - 86 points.

Secret Speyside Distillery #1 9 yo 2007/2016 (51.7%, The Boutique-y Whisky Company, sherry, 1220 bottles)


Said to be Glenfarclas, but since we have no dead evidence, we've put it into the hotchpotch. Colour: deep amber, very Glenfarclas (sure malts have specific colours, caramel or not caramel!) I may be joking… Nose: slightly flinty at first, then full of toffee and roasted peanuts, with whiffs of fern and really a lot of chocolate. I cannot see why this wouldn't be Glenfarclas. With water: hay and half-burnt grasses, plus a double-espresso. Sorry, espresso doppio. Mouth (neat): rich, deeply sherried as is often the case with this make, very chocolaty, with a lot of Demerara sugar, roasted honey-glazed nuts and seven family-packs of soft nougat. Excellent. With water: geared towards rhum agricole of great provenance. No no no we won't mention Neisson. Finish: long and rich. Honeys. Excellent. Comments: excellent. It may have benefitted from a few years in glass.


SGP:651 - 88 points.

Wait we've also got this one from the same stable…

Secret Speyside #2 25 yo (51.6%, The Boutique-y Whisky Company, sherry, 2415 bottles, 2018)


Two-thousand-four-hundred-and-fifteen bottles, that's rather a lot. Colour: light gold. Nose: sure the Van Gogh is unsigned but it's still a Van Gogh. I know what I'm trying to say. Fat, oily spirit, with a wonderful, deep fruitiness and indeed fats and waxes. It's a distillate-driven single malt with an old-school style that would please many. With water: these mirabelles and tangerines lead us straight to Dufftown and I wouldn't cry wolf, should you claim that the name here would start with B and end with nie. Remember the knights who say 'nie'? Mouth (neat): terrific, starting with various bonbons and the tiniest touch of coconut ever, going on with liqueurs and cordials of assorted styles and origins (that doesn't tell much, S.) With water: mirabelle and quince jams, plus orange cake and some pale ale. Finish: wonderful, long, a little more on candied citrus. Mirabelles in the aftertaste. Comments: very gorgeous drop.
SGP:551 - 89 points.

Blended Malt 7 yo 2013/2021 'Ukraine Bottling' (65.6%, North Star Spirits, butt, bottled exclusively for the people of Ukraine, 500 bottles, 2022)


It says 'From Scotland with love', we could add 'From Alsace with compassion'. What's more I know for a fact that this is sincere and in no way any 'yellow and blue washing', as can be seen at some other places. Colour: full gold. Nose: a few pencil shavings at first, then just a perfect nutty, roasted, caramelised unfolding, with a very perfect young maltiness. We hope we'll soon be able to share these marvellous drops freely with our Ukrainian friends. With water: almost all on malt, plus flints and just old iron tools. Wrecked Russian armoured vehicles? Mouth (neat): butterscotch and cinnamon liqueur, deep malty beer, chocolate and candied fruits, cinnamon cookies… And, well, 65% plus. With water: excellent, reminding me a bit of that Mac 10 c/s of old, really. Finish: long, malty, rich, feeling 15 rather than just 7. More butterscotch and tea with milk. Mind you, who would drink tea with milk? Comments: Slava Ukraini! Should any friends in Russia still read little Whiskyfun (there used to be rather many), I just hope you'll get rid of the butchers eventually, and that we'll soon be able to share drams again too.
SGP:551 - 88 points.

Speyside Malt 14 yo 2005/2019 (50.4%, Maltbarn, sherry, 175 bottles)


Colour: deep gold. Nose: feels a bit like an ex-peater cask with a few mineral touches and a mossy character on top of the expected malty and caky profile. Garden earth and chalk. With water: raw maltiness, grasses… Some half-sherried Mortlachs could be like this. Mouth (neat): firm, slightly smoky, mineral, you could almost say Highland Park, with these vegetal honeys. Some mossy bitterness too, chlorophyl perhaps... With water: improves mucho, gets easier, saltier, more bouillony… A little leather. Finish: medium, grassier, rather rustic. Rustic-like. Marginally rustic. Comments: needs your water and your $100,000 electronic pipette, delivers then.


SGP:462 - 84 points.

Speyside Region 26 yo 1995/2021 (51.9%, Maltbarn, sherry, 140 bottles)


Someone sure is/was a great photographer in Maltbarn's family. Maltbarn is about great whisky, but it's also a little bit about arts and photography, which I find fantastic rather than always playing it 'Moon Import', with all due respect to sig. Mongiardino. Colour: gold. Nose: age counts, numbers count, and this is just another proof (as they used to say at the Department of Methods and Statistical Methodologies, scr*w exceptions!) Wonderful panettone topped with caramel sauce, homemade custard and melted butter. Butterscotch. With water: gets grassier, with touches of cardboard. Mouth (neat): tight and serious, on Stolle and fruitcake, malt extract, the heaviest brown beer (and that's not Guinness), plus touches of sweet turmeric reduction and bell pepper. Well, more or less. With water: takes off this time, with some sweet herbal teas and a genuine, proper maltiness. Fatter body, could be from Craigellachie's small stills. Finish: rather long, with a little honey added, otherwise 'malt'. Honeyed aftertaste. Comments: malty malt whisky that's doing more than its job. I find it excellent, if not totally revolutionary.
SGP:551 - 87 points.

A last one, let's make it an old blend…

Royal Salute 38 yo 'Stone of Destiny' (40%, OB, blended Scotch, 2008)


It's rather incredible that Chivas would have bottled this at 40% vol., even fifteen years ago (prehistoric times for whisky). I utterly love it that at our friends drinkshop.fr, they would currently run a 'buy 11, get the 12th for free' operation with this bottle. The latter looks like they've co-designed it with some ex-Franklin-Mint exec, or with someone from Buckingham. Having said that, we can't wait to taste it, even if they might have murdered it with this bottling strength… Colour: amber. Nose: of course not, they know what they're doing and they already did back in 2008. Extraordinary syrups and old fruit liqueurs, figs, jujubes, rambutans, quinces, wild strawberries (very obvious), then beeswax and fresh putty. Let's be honest, beyond the lousy design, this nose is rather terrific, subtle, complex and smart. Now once again, the devil's on the palate… Mouth: not quite. Sure a little more oomph would have been welcome, but other than that, this is awesome, complex, with rather everything from ripe fruits to waxes and from honey to floral flavours. Oh and the grain don't really feel, should there be any. Now whether these decanters do taint the whiskies, that's possible, there is a feeling of clay, rust and cardboard, but we have no proof that that's the decanter's fault. Can't be as bad as all those high-brow decanters that are sold in Chinese mahogany cases… lying on their sides. Terrible. Finish: medium if not short, but lovely, waxy and honeyed. Reminds me of some old Glenlivets of, well, of old. A drop of salty bouillon in the aftertaste, that's yet another dimension. Plus one black olive, honest. Comments: just totally wonderful, seriously. We like to joke about these 'bottles', about gold, Wedgwood, Limoges, Baccarat or Lalique - not to mention Aston Martin, LOL - but to be totally honest, the liquids that are usually housed therein would tend to be of utter-top-quality; this is another proof. Incredible, but careful, one could down a bottle while watching only two episodes of season 6 of Peaky Blinders.


SGP:551 - 91 points.