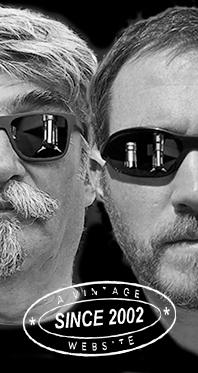 Home
Thousands of tastings,
all the music,
all the rambligs
and all the fun
(hopefully!)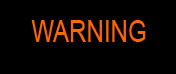 Whiskyfun.com
Guaranteed ad-free
copyright 2002-2022



New world tour


Because there's more and more whisky all over the world, and more and more good whisky as well. As usual, we'll take off from France…



Rozelieures 'Origine Collection' (40%, OB, France, +/-2021)
This is Rozelieures' core bottling. The Distillery is located in Lorraine, very close to Alsace. The reputation is good. They've been bottling this expression for a good fifteen years. The prices remain fair, they do not behave as if they were thinking they are producing whisky's Romanée Conti (because some do indeed). Let's add that they've also started malting their barley themselves. Colour: gold. Nose: some freshness, pears, apples, plums, then custard and softer raisins. It's not complicated but it works effortlessly, shall we say. Some peach as well, a little hay, fresh almonds, fresh walnuts, plus a little candlewax. Mouth: rather drier than expected, malty, a little oaky. A little green pepper, apple peel, green tea. Finish: not too long but the maltiness is back, a few raisins, walnuts and bits of peach as well. Comments: grassy, does the job. Some higher-echelon Rozelieures have more cachet, having said that, no surprises here. What's sure is that this 'Origine' has not been pump)up in any sorts of way.


SGP:351 - 80 points.

Kimchangsoo 2021/2022 '02' (48.7%, OB, South Korea, 2022)
We've already tried another Kimshangsoo this year, it had been absolutely excellent (WF 87). This one is new, and indeed not whisky yet upon European laws. It's stemming from the city of Gimpo and was made from 100% Korean Barley and 100% Korean oak. No lousily sourced whiskies here! Colour: gold. Nose: a wonderful freshness. This baby's bursting with pears and jujubes, really a lot of old pu-her tea and, as a consequence, damp earth and humus, plus muscovado, butterscotch, liquorice and liquid caramel. It is much softer than that earlier bottling of Kimchangsoo that had been bottled at 54.1%, but I believe it's as complex. This liquoricy caramel is quite something, rather love it. Mouth: very creamy texture and rather a lot of lemony, piney and mentholy wood, perhaps even thuja. Not a profile we're accustomed too, or perhaps at some American craft distillers? Some heavy herbal tea, with also some thyme and rosemary, sweetened with some very powerful and aromatic honey. Our favourite, chestnut! Finish: long, still rather spectacular, with some chocolate, mead, and some kind of juniper liqueur, perhaps. The aftertaste is rather on those 'lemony, piney and mentholy woods' that were already in the attack on the palate. Comments: to think that Kimchangsoo is a one-man operation! I'd bet that's not going to last like that… Read Kim's moving story at 88bamboo. Fantastic spirit, in all senses of that word.
SGP:561 - 87 points.

Oxford Rye 2017/2022 'batch 7 - Easy Ryder' (50%, OB, England)


Made from 'Heritage Grains', or so it says on the label. We've already tried a few excellent ryes by the Oxford Artisan Distillery, now why an 'Easy Ryder', I'm not too sure, beyond the play on words. Should we start to sing 'Corn To Be Wild'? (ooh S., better drop it right away). Colour: gold. Nose: love it, as expected. Model glue, almonds, manzanilla, rye bread, touches of lavender and violet (sweets), drops of Danish aquavit… With water: gingerbread and more rye bread. Mouth (neat): even more model glue, varnish, paint, then spices and indeed lavender, as well as pumpernickel and almonds. Oranges in the background are adding some freshness, and obviously some fruit. With water: it could happen that water would have made some a little too oaky for us, but that's not the case this time, water would rather push the oranges (and violets) forward. Finish: rather long, rootier and earthier. Gentian and ginger – and oranges. Comments: excellent batch; Peter and Dennis (and Jack) would love it. Please one at 80% vol. so that we can pour it into our old Harleys…


SGP:462 - 85 points.

Cotswolds 2017/2022 (OB, England, for the French cavistes, charred virgin oak, cask #1157, 255 bottles)


I'm afraid we do not have the ABV and couldn't find it anywhere. We'll add it when we can. Colour: full gold. Nose: probably high. Crème brûlée, custard, sunflower oil. With water: some saponification, let's wait… … … zzz… Good, spring flowers and fresh fruits coming out, citrus blossom, magnolia perhaps… Plums and green apples wrt fruits. Mouth (neat): rich and oily, with some mangos, in the style of some Bs from London or Cs from Japan. Some green tea. With water: some delicate sweets, artisan marshmallows, jellybeans, more apples, both green a white/yellow… Finish: a curious note of rye (not from that Oxford Rye!) and pineapple sweets. Something between young fresh muscat and viognier. Comments: they are really mastering these charred new oaks. Only twenty years ago, everyone in Scotland would have cried wolf! Right, this is not Scotland at all… But this is an excellent modern single cask.


SGP:651 - 87 points.

Why not Denmark, as we've been mentioning aquavit…

Copenhagen Distillery 'RAW Edition Batch No.2' (51.6%, OB, Denmark, 2022)


This new baby – new to me – was distilled from local barley and aged in virgin oak. The back label also states that they have a 'distinct process' at Copenhagen Distillery. This one was finished in sherry cask (which ain't too distinct, is it). Nice cubic bottle. Colour: full gold. Nose: a lot of raw chocolate and burnt wood, fresh-roasted coffee, then prunes and drops of raw armagnac (Ténarèze). Seems heavy, without being heavy, if you see what I mean, with chocolate at the helm. They could almost call it 'chocolate shock' (S, please…) With water: chocolate shock indeed, plus a drop of Maggi and one of old balsamico. Some apricots in the background are adding some freshness. Mouth (neat): more craftiness, this time with full black raisins and even more chocolate, plus clove and a little smooth and gentle capsicum. I'm reminded of some Australians (or rather Tasmanians). Feels like STRised Port or PX wood. No? What's sure is that that worked out. With water: the spices are coming out, but gently. And always a lot of chocolate, and coffee. Finish: wonderful, with new flavours coming to the front, Ovaltine, more clove, aquavit (wink, wink), juniper, caraway, and even a little umami spray. Indeed, umami sprays are available. Comments: surprise. A proper craft movement is really taking off all over the world, let's just hope that Pernod and Diageo are not going to buy them all.


SGP:462 - 87 points.

Who's mentioned Tasmania, who? We've got several Hellyers Road but let's choose the cleanest and tightest of them all (in theory…) as this will be our last whisky today.

Hellyers Road 14 yo 2007/2022 (58.5%, OB, for LMDW, Australia, bourbon barrel, cask #7260.17, 167 bottles)


Back to bourbon wood. We've already tried many Hellyers Road that we've just adored, but as shipping is becoming so costly (on all accounts), I'm wondering if the best remote distillers, such as Hellyers Road, shouldn't start to organise franchised distilling in Europe or elsewhere, as brewers do. Would that be doable? (No worries, I'm wearing my bullet-proof vest, and sorry if I sound Euro-centric, it would work both ways). Colour: light gold. Nose: oh, banana wine! And condensed milk, starfruit, guava (big) and wormwood (big as well). Moves then towards vanilla essence and those chocolaty stouts that crazy brewers are sometimes making, as well as manioc. Crazily unusual – I doubt you could franchise the making of this. With water: sour fruits everywhere, plus a lot of beeswax and of the craziest IPAs. Mouth (neat): immense pineapple and banana with white chocolate, vanilla and chenin blanc. Huge. With water: so singular! Chocolate chiming in, otherwise the same crazy fermentary fruitiness. Finish: long, a tad gentler, more on vanilla and cakes. Moist banana and pear cake in the aftertaste, fino and rustic flours in the aftertaste (wood). Comments: mad whisky. This sour fruitiness is incredible, I think I love it – but it's no consensual whisky.


SGP:761 - 89 points.

Good, we've tried several extremely extractive (pff…) malts today. We'll try to go gentler next time, see you.