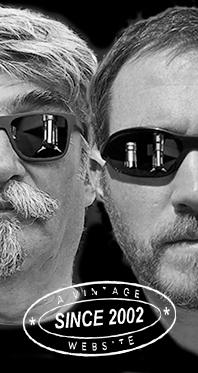 Home
Thousands of tastings,
all the music,
all the rambligs
and all the fun
(hopefully!)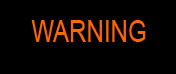 Whiskyfun.com
Guaranteed ad-free
copyright 2002-2022



Quite
a few
Bun
na
hab
hains

What's a little difficult is to avoid the peaters as some are labelled as 'Bunnahabhain' instead of Moine or Staoisha or stuff. Unless we would just let it all go and see what happens…



Bunnahabhain 14 yo 2004/2019 (46%, The Whisky Lodge, Orcines, refill sherry butt, cask #3599)


Always happy with this series, many are pretty 'pure', whatever that means. Colour: light gold. Nose: it is a very coastal one, it's not that often that you come across this style that would display some kelp, seashells, then grass and cider apples as well as a little mineral wax, or engine oil. It is not a peater. Mouth: as always the 46-strength is perfect. This is very salty, to the point where you would almost believe that there's some peat too, while there isn't any. Other than that we find leaves and peelings, grass, seaweed (wakame), lemon zests and, for sport, a small oyster. Finish: long, tight, pretty peppery and salty, 'green', and indeed still coastal. Grassy, greatly bitter aftertaste, with some quinaquina. A touch of coconut in the final signature. Comments: a lovable tight and bitterish drop, without much sherry if any. I'm sure this would go well with oysters or gravlax.


SGP:361 - 86 points.

Bunnahabhain Moine 8 yo 2012/2021 (57.6%, The Whisky Blues, cask #0001349, 315 bottles)
Charming label but there, this is a peated Bunnahabhain. Colour: straw. Nose: we often mention Laphroaig's medicinal side but we're almost in a hospital here. Huge tincture of iodine, mercurochrome, arnica, various embrocations, bandages, then seawater and a rather rubbery smoke, although it would all remain tight and highly focused. Celeriac in brine. With water: more coal tar, old ropes, Barbour grease… Mouth (neat): extremely compact, on tar, smoke, seawater and lemons. Millimetric drop (not saying it's small, naturally). In the background, a grassy grittiness that would remind me of some style of the Jamaican rum Monymusk. This feelings of crunching some unripe olives and Seville oranges from the trees (which all tourist would do… once.) With water: sweeter, easier, with a little menthol. Finish: long, a little medicinal again. Raw rhubarb and lemon. Comments: perhaps a little W.I.P., but excellent, if still a wee tad simplistic at this point.
SGP:466 - 84 points.

Bunnahabhain 11 yo 2009/2020 (50.2%, Earlskine, 1st fill sherry, 132 bottles)
With one of Da Vinci's flying inventions on the label, or is it Baron Munchausen's? Colour: gold. Nose: oh cool, long time no old copper coins and metal polish on little Whiskyfun! Add red cabbage stewed in liquid shoe polish plus probably a little eggplant-and-asparagus soup and you'll get the picture. Some lamp oil too, as well as the expected walnut wine from the sherry. Tricky nose, I mean the nose is lovely but this style doesn't always bode well for the palate, let's see… With water: classy and very amontillado-y. Pass the olives and the jabugo please. Mouth (neat): well, there's a big sherryness for sure and indeed truffles and spent engine oil, but that's all very fine, not excessive at all, and rather part of a registered style, if I may say so. Love the walnuts and the notes of bone-dry Madeira. With water: indeed, all fine, dry sherry all over the place, oak spices, cinnamon mints, more walnuts… Finish: long, with some tobacco, walnuts, spicy raisin bread and more dry Madeira in the aftertaste. Comments: exactly the opposite of the ultra-clean Orcines, but I find it just as excellent. Not a very common style of sherry monster.


SGP:461 - 86 points.

Bunnahabhain Staoisha 7 yo 2013 (58.9%, The Collaboration, Whisky Shop Neumarkt, Port Charlotte wine barrique finish, 284 bottles)
Do you believe in circular economy? All we'd need now is a winemaker who'd make wine again in this barrique, and presto. I would just guess that you'd need to do a little rejuvenation from time to time, so a little scratching and charring. Until the staves have become as thin as cigarette paper… By the way I don't know if there are any differences between the Moines and the Staoishas. Colour: white wine. Nose: no wine in sight and as far as the PC's concerned, I'm sure I could feel it in an Auchentoshan, but certainly not in a Staoisha. Or I would be bragging… Long story short, iodine, bandages, rubber boots, seawater, green lemons, kippers, peat smoke. Simply pristine and pristinely simple. With water: I'd swear I'm feeling a Port-Ellen side. A slightly acetic side, quite some tar, fresh concrete, tarmac, muddy fields… Mouth (neat): pure peat and limoncello, with one or two oysters. Fat mouth feel. With water: the Port Charlotte may feel a wee bit. Graphite oil, some fattish tar… Not too sure, really. Finish: long and really very tarry. Ashy aftertaste. Comments: it's good fun to try to find your bearings here. I'm wondering if that barrique wasn't rather made from Allier oak rather than Tronçais. Why do you say I must be jesting?
SGP:557 - 85 points.

Bunnahabhain Staoisha 7 yo 2013/2021 (64.1%, La Maison du Whisky, Artist Collective 5.0)


Boy are these all young. I've known vodkas that were older back in the 1970s. Colour: white wine. Nose: a modern boosted one. Butterscotch gives it away, always. Smoked mocha, cappuccino, much more butterscotch yet, a pack of Werther's Original, then spearmint and crab cakes. With water: back to the seashore, with seaweed and oysters. Bandages are back too. Mouth (neat): massive, this is almost limoncello, distilled and aged in heated new oak. Now careful, 64%+… Hold on, wouldn't it destroy Omicron? With water: I see, more limoncello, fudge, olive brine, and just a huge amount of smoke. Finish: very long, peaty, lemony, salty… Some eucalyptus syrup too. Comments: totally in the style of Dr Swan. What's miraculous is that we haven't found any vanilla. By the way, whether modern or not, I think it's a brilliant drop at just 7. The style of a smart new world distillery made in Victorian facilities on Islay. A little mad…
SGP:567 - 87 points.

Bunnahabhain 12 yo 2009/2021 (67.1%, Quaich Bar Singapore, sherry butt, 520 bottles)


They had an excellent OB for them a few months or years ago. This one's been bottled at a murderous strength (let me call my lawyer) and was probably stored in a dry and warm place, as the strength sure went up. In a gallery right below Glasgow Central Station? Colour: gold. Nose: cakes and black nougats, it seems, but we won't push our luck. Vittel, to our rescue! With water: I'm having a little trouble finding the right dilution, but I do find a little miso beyond all the walnut wine and cake. There's some coconut (bourbon style) but to be frank, I'm not sure you could bring down such a spirit from 67 to 45% vol. within only minutes. That's the limits of this kind of exercise. Mouth (neat): feels good, nutty and cakey. Perhaps some ginger marmalade? But… With water: a wee feeling of old grain whisky, bourbon indeed, with notes of varnish and coconut. It kind of lost me. Finish: medium. Comments: look, we'll put a conservatory score and keep a few cls that we'll now reduce and rebottle until the next Bunny session. Something isn't exactly right and that's not the original spirit.
SGP:630 - 80 points.

Bunnahabhain 19 yo 2001/2021 'Ester Elektion' (54.3%, The Whisky Show London 2021, Superheroes of Flavour, sherry butt)


With a portrait of our friend Dawn Davies MW on the label. I've first read 'Easter Elections' and couldn't not think of Monsieur Macron here... Colour: gold. Nose: back to earth, literally. Awesome earthy and rooty notes, turnip and celeriac, then patchouli and bidis (zen!), then raisins and a little mint sauce. Some mead too, as well as a little linseed oil. With water: typical 'easy' Bunnahabhain, honeyed and nutty. A drop of ale, one of stout, one of PX. Mouth (neat): a little hotter and richer, rounder too, with a slice of pecan pie, some chicory coffee (Ricoré), muscovado, fruitcake, chestnut honey, cinnamon and raisin rolls… With water: same, with more malt and cough syrup. Some sweet thick beer in the aftertaste. Finish: medium, with oranges starting to show up. Oranges do work in any finish. Comments: the rounder side of Bunnahabhain, super-good.


SGP:551 - 86 points.

Perhaps one or two older Bunnies…

Bunnahabhain 31 yo 1989/2021 (41.5%, The Whisky Blues, hogshead, casks #5759+5770, 265 bottles)
Stunning gloomy label. More death metal than blues if you ask me, but aesthetically stunning indeed. Colour: straw. Nose: hold on, watch this! Haut-Brion blanc, or Laville right, with some honeysuckle, colza oil, kiwis, a little iron, pebbles, cider, a drop of Jerez vinegar, a lot of humus, damp earth, old wine barrel, dough roll, mead… Well I'm finding this nose just glorious, complex, and so very old-Bunnahabhain. Mouth: such lower natural strengths are always a little scary (unnatural ones too I have to say), and indeed it's uncommon that these ones would fetch 90+ in my book, but this very one's refreshingly alive, full of tiny herbs and white, green or yellow berries, with various pale honeys, softer beers, plums, and indeed a feeling of wine. An old white Pessac-Léognan, for example… Finish: medium, perfectly nervous, even a little tart, complex, with just drops of coconut and vanilla essences from the cask. Comments: drinks like wine. As for a good blues, why not that rather unknown lazy track by The Stranglers, not exactly blues but certainly bluesy, called 'Another Camden Afternoon'? The LP's cover was as gloomy as this Bunny's label, check it out, it's on YouTube.
SGP:551 - 90 points.

Bunnahabhain 33 yo 1987/2021 (53.4%, Michiel Wigman, Prometheus, 94 bottles)


A small outturn but small is often beautiful in whisky. Colour: gold. Nose: waxes made on Islay, well I believe these batches have been the waxiest anyone ever made on the Queen of the Hebrides. Indeed, there's a Clynelish-quality to this, plus citrons and quinces to boot. This is beeswax and overripe apples galore. With water: apple juice, beeswax, pollen, fresh quinces, greengages. Typical soft Bunnahabhain from that era. The official 12s that came out in the mid-to-late 1990s have become incredibly drinkable, by the way. Mouth (neat): splendid, salty, lemony, with quinces, honeydew, mead again and again, and dried bananas. You may add to that a dollop of old cognac. With water: reacts very well to water and starts to display lime leaves, camphor… and a little leek. Finish: not the longest ever but it's complex and even refreshing. Something chartreuse-y and a little oak in the aftertaste. Oh and overripe apples. Comments: hope our friends in the Netherlands are doing well and that they don't drink too much now that they're in lock-down again. We are not at time of writing, but things may have changed before we publish these lousy lines…


SGP:461 - 90 points.

Hold on, another very young Staoisha just in, let's have it as a bonus…

Bunnahabhain Staoisha 6 yo 2013/2019 (59.1%, Whisky Facile, bourbon hogshead, cask #10536, 'I'm the Fury of the Storm')
There's a lot of Staoisha around, is there not. Colour: very pale white wine. In truth you won't find any white wine this pale. Nose: sweet easy peat. Smoked granny smith, lemons, a little brine, and an old coal pit in an old house (in an old town, yeah right). Narrowness and simplicity are some of this style's main assets. With water: chalk and wool. Mouth (neat): pristine, perfect. Don't get me wrong, it's very narrow and perhaps even a little dumb, but it's like a Rolex, all you're asking I that it would remain accurate. This is very accurate, focussed, on oysters, lemon juice and kippers. Smoked almonds too. With water: does it need water. Once again it got chalkier. More oyster juice too, plain seawater… Finish: long, sharp, ultra-vertical. And accurate. Comments: I suppose you get it, it's the accuracy that's pretty remarkable in this one. Or the purity. A mere grain of dust in the movement and it would lose, say 3 points. And a lot of accuracy.
SGP:367 - 88 points.