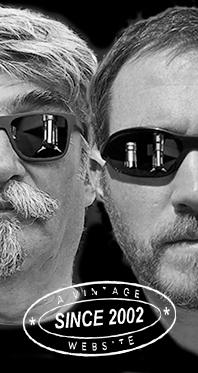 Home
Thousands of tastings,
all the music,
all the rambligs
and all the fun
(hopefully!)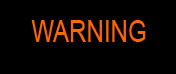 Whiskyfun.com
Guaranteed ad-free
copyright 2002-2022



Quite a few disclosed Highland Park

We wrote 'disclosed' because there are many more 'Secret Orkneys' or 'Whitlaws' or 'St Magnus Delights' or else around these days. But we'll try some of those later… (picture Sigrid Storràda, wikipedia)



Highland Park 'Cask Strength Batch 3' (64.1%, OB, 2022)


This brand-new baby that was bottled at rocket fuel strength, just like its predecessor will you say, is ex-first Fill sherry American and European oak. Colour: gold. Nose: it is a meaty, grassy, slightly metallic sherry, which makes it really rustic and robust on the nose. Now at 64% vol., anything will be robust. With water: only few changes, it remains grassy, slightly fermentary, with some ale, walnuts, some raw chocolate, ham… It is less honeyed than last year's C/S. Mouth (neat): sweet and pungent at the same time, with some leather, hay, walnut skins, puréed chestnuts, cured ham, peppery oak… Robust and rustic indeed! Water is absolutely obligatory in this context. With water: there, the fruits are coming out, first bitter oranges, then bitterer apples, plus some triple-sec and always these walnuts, as well as bitterer vegetables, around our good friends the artichokes and eggplants, not to mention Baldrick's turnips. Finish: long, still leathery and a little bittersweet. Some welcome raisins in the aftertaste. Comments: I like my HPs more al natural, but this one's good for sure, if a little rustic and robust indeed. For the hipflask with a skull, bones and an Harley logo.


SGP:452 - 83 points.

Highland Park 13 yo 2008/2021 'Sigrid Storràda' (66.5%, OB, for Poland, first fill European oak sherry butt, cask #2530, 652 bottles)


Brought back from the very excellent Whisky Live Festival Warsaw, a single cask for lovely Poland. As for the strength, no comments, I may just call my lawyer before we proceed… By the way and according to wikipedia, Sigrid Storràda, a.k.a. S«wieştos?awa (968-1014) was a Polish-born queen of Sweden and Denmark. Colour: dark red amber. Nose: hectolitres of walnut wine and stain in your glass, plus similar amounts of coffee, as well as some damp black garden peat. That's pretty all this far, because I wouldn't try 'too hard'. But with water: long story short, it is a double espresso with a few drops of armagnac. Say the Gascon way (50% coffee, 50% armagnac). Mouth (neat): black Corinth currants, prunes, tamarind jam, ganache, pipe tobacco, more walnut wine, Fernet Branca… Those sorts of things. With water: back to civilisation, with honey, raisins, chestnut purée, touches of chilli, marmalade… and armagnac indeed. Very good, but you really need a pipette. Finish: long, drier, rather on unsweetened coffee, pipe tobacco, clove and bitter chocolate (Wedel's, naturally). Some saltiness in the aftertaste. Comments: we had a blast in Warsaw a few days ago. This is just a tiny, yet excellent example, a dark HP that never stopped improving in the glass and that took water without flinching. Cheers Piotr and Jarek, and na zdrowie!


SGP:562 - 89 points.

Highland Park 30 yo (45.2%, OB, 2667 bottles, Spring 2019)


We've never tried this batch, however we've tried many earlier 30s, all bottled at 48.1%. Always stunning stuff in my book, but let's see how this one will survive the sherry monster from Poland... Colour: gold, so a rather lighter colour given the age. Nose: subtle and delicate, rather on branches, leaves, herbs and vegetal oils, as well as mosses, fern, fresh mushrooms, pinecones and nuts. Fresh-crushed hazelnuts, almond milk, some hay, perhaps one tiny cigarillo, then old manzanilla, seawater, and perhaps one tiny drop of raspberry liqueur in the end. Good fun, that. Mouth: some resemblances and some differences. There's this subtle leafiness that would include resins and tobacco, but also more fruits, around apricots and quinces, coated with the trademark heather honey. That part is rather reminiscent of Highland Park of old. Tends to become earthier after a short while, and then we're back on manzanilla, walnuts, tobacco and pine resin. Finish: raisins chiming in, old rancio, and stronger honey such as chestnut. Comments: you do feel the oak and yet it never gets oaky. Excellent old-style Highland Park that you could have with food, such as foie gras. Or perhaps Parmesan cheese? But beware, it goes down fast and as some friends would say, 'it would tend to evaporate faster than others'.


SGP:452 - 90 points.

After the 30, there's the 40…

Highland Park 40 yo (43.2%, OB, Spring 2019)


The last official HP 40 I've tried had been bottled around 2008 (WF 91 despite a generous amount of oak). Let me salute Sir Martin of Highland Park, a great man of whisky and the best ambassador any whisky brand could ever dream of. Colour: deep gold. Nose: oh! There are echoes of the 1960s, of 'the' John Goodwin, of the St Magnus labels, of the black dumpies round black labels… Do you see what I mean? That would translate into this very specific, some would say idiosyncratic, kind of honeyed meaty fruitiness that you wouldn't find in any other makes. Old Sauternes, preserved peaches with a little mint, old mead, earthy charcuterie, softer tobacco, chartreuse and verbena liqueur, with also a little caraway (but caraway may stem from the wood, we shall see…) Mouth: when tasting them, always remember that very old spirits are very old (bravo, S.!) Some moist fruitcake (Alsatian beerawecka), some very delicate teaishness that's bordering on, well, old oak, old sweet wines, marsalas, malagas… Several honeys, not just heather or clover, old cognac (but again, remember old malts and old brandies do tend to converge), dried fruits and jams, figs, sultanas… It is just dazzling and would just never falter, at any moment. Finish: perhaps not the longest ever, but it's aligning dried fruits and old sweet wines as if on parade. Comments: no surprise here, it is perfect Highland Park. Some would say that we're having the one-million times cheaper official 10 yo at WF 90, which is true, but they're discontinuing that 10 yo. Good things never last.


SGP:551 - 92 points.

Shall we add some indies, and do that retro-vertically?...

Highland Park 20 yo 1997/2018 (55.8%, Hunter Laing, The First Editions, refill hogshead, cask #HL 14625, 286 bottles)


We shall expect something tenser. A 18 yo 1997 (HL 12099) had been splendid (WF 90). Colour: gold. Nose: exactly. Sunflower oil, stearin, wool, engine oil, oyster shells, chalk, suet, grist… You see. With water: more chalk, grist and wool, less of the rest. More porridge too, this is some perfect breakfast drink (rather than champagne or sekt, as they do in eastern Europe). Mouth (neat): apple juice, lemon juice, lime juice, rhubarb juice, tangerines, grapefruits, two raisins, one dollop of heather honey. With water: what a distillate. Water makes it fatter and brings out more honey and beeswax as a consequence. Finish: long, both tight/vertical and rather fat, which is pretty much oxymoronic, I agree. Comments: one of these whiskies you could score without even opening the bottle. Make + vintage + bottler + wood, that's almost all you need; but I hereby solemnly swear that we'll never do that, cross my heart.


SGP:552 - 90 points.

Highland Park 10 yo 2011/2022 (64.2%, The Whisky Blues, hogshead, cask #15, 261 bottles)


Awesome label here; the pedigree doesn't sound too bad either, but isn't this just another lethal strength? Let me call my lawyer back… Colour: pale white wine. Nose: it's a killer, it's extremely close to the distillate, while we all know that the distillate is perfect. Wax and grist and seawater and lemon and stuff. We shan't go on, we need our nose. With water: mezcal, chalk, seawater, oysters, varnish, grist, porridge. Enough said (even if lemons are missing). Mouth (neat): extraordinary rocket fuel. Elon M. should have bought Highland Park instead of Twitter. With water: top five distillate, no doubt, while there's a funny Cynelishness in here. Granny smith, paraffin, lemons (there) and bitterer leaves in the background. This is where it's missing the 90-mark. Finish: long, a notch spirity, but otherwise perfect. Barley sugar. Comments: could be that this one should have gone to 12 or 15, it is still a wee tad wobbly. But, yeah, brilliant distillate, maybe to be cellared for 30 additional years?


SGP:551 - 88 points.

Highland Park 5 yo 2015/2021 (59.7, Joecy and Or Sileis, oloroso octave, cask #565B)


Colour: white wine, so no first fill oloroso for sure. Nose: some younger yet HP, so probably more immature, at a pretty high strength. Wool, porridge, chalk, flour, bakers' yeast, fresh baguette and leaven bread. With water: mud, chalk, porridge, wool, iodine, beach sand, rainwater, carbolineum. Mouth (neat): classy distillate, fruitier here, with cherry drops, Kriek, oranges, marshmallows, varnish… Much youth for sure. With water: same. Finish: rather long, kirschy, eau-de-vie-ish. Comments: great distillate, bottled when a little too young if you ask me. But better wait than dump into very active wood (STR or else) when the spirit is this classy (but that's not my business, naturally)…
SGP:551 - 83 points.